Sports like track and field and football could be coming back to MetraPark — or a new idea from School District 2 could simply end up being a false start. 
School officials will float the idea of rebuilding a county athletic stadium at the MetraPark grandstand on Thursday at the board meeting for the facility's operators. 
Conversations with county officials are hardly even in the warm-up stage, but school officials think the idea of a county athletic stadium could kill a few birds with one stone.
For schools, the move is rooted in problems at Daylis Stadium, adjacent to Senior High. While structurally sound, a pair of reports from architects recommend massive renovations to the grandstand that could cost $10 million. The city of Billings does not have a high school track that meets the requirements to host a high school state meet. 
But school officials also point to a master plan that calls for $27.4 million in renovations to the MetraPark grandstand and horse barn area — though most of those plans target horse-focused events. 
Billings superintendent Greg Upham reckons that adding other athletic facilities would help other county school districts and ultimately save taxpayers money by combining two projects that each carry a high price tag.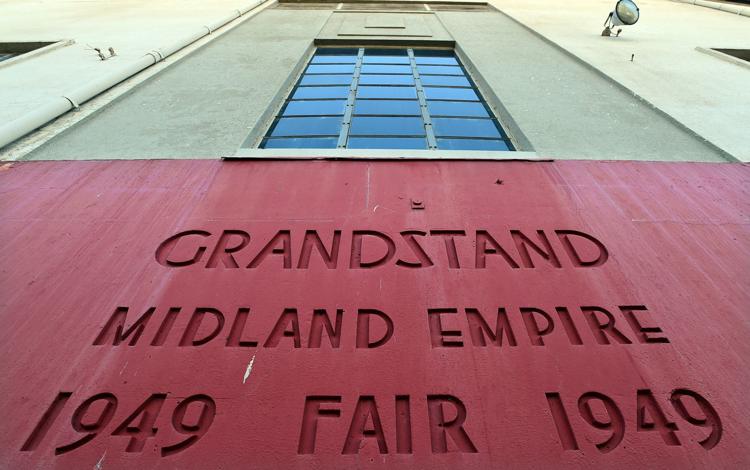 "Why are we not partnering?" said Upham at SD2's board meeting Monday night. "Why are we not trying to offset some costs with this?"
MetraPark used to be Yellowstone County's go-to for running events, hosting state, divisional and district meets until the track deteriorated in the late 2000s and was never fixed. It stood inside the dirt horse track, which also isn't currently in use.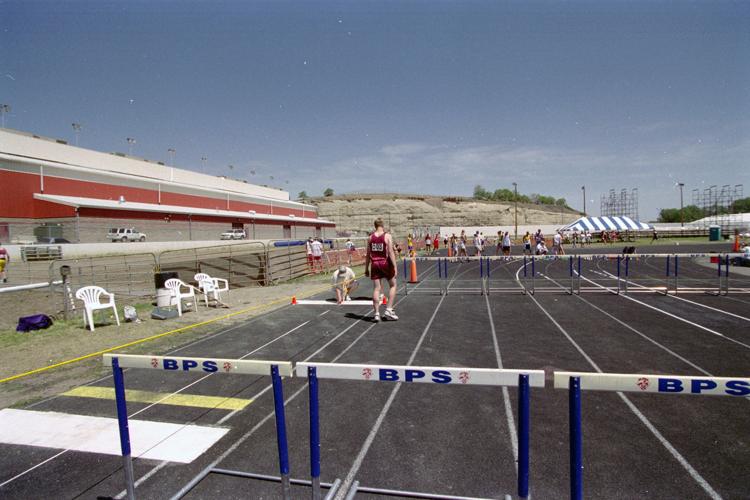 The facility now resembles a repurposed hybrid horse and auto racing track; a dirt loop and infield are still used for MontanaFair and other events, encircled by concrete barriers with metal poles and wires extending upward like an outdated NASCAR fence.  
The district will present a general plan for a county stadium that would include a 6,000 person grandstand, 10-lane track, between four and six locker rooms, plus other upgrades like concessions and storage. No price tag was discussed Monday. 
"We have it lined out, as far as what our needs are," Upham said. 
The district has long been kicking money into smaller upgrades at Daylis Stadium while eyeing a sweeping overhaul. 
Problems at Daylis include sections of exposed concrete crumbling, problematic bleacher seats, locker rooms that often smell worse than the sweaty athletes they house, and a six-lane track that's too small to host a state meet and has holes that render its rubberized surface moon-like.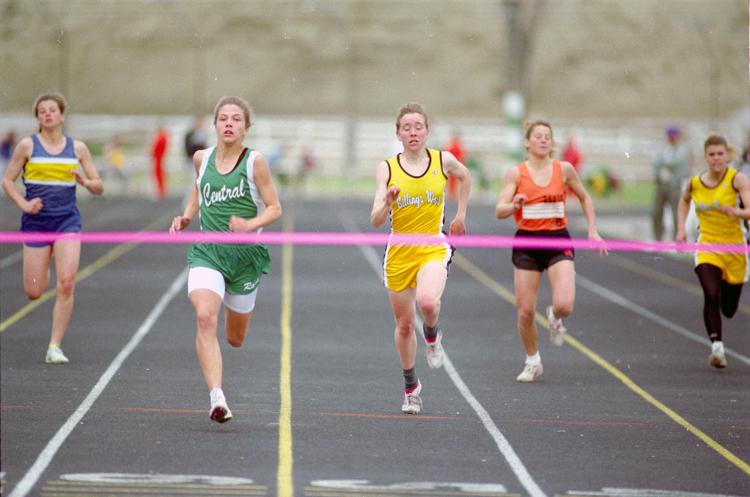 A new study by CTA architects was commissioned as a "precautionary" measure before spring sports began, and found that the grandstand is safe for spectators. 
It put a $5.3 million price tag on gutting the grandstand instead of demolishing it, and remodeling bleachers and locker rooms.
"It's archaic, and it's outlived its life," Upham said of Daylis. 
It's unclear how much traction the idea has beyond SD2 with other schools or county government. Lockwood is in the midst of building a new high school with an accompanying football and track stadium, which planners said could hold major high school events. Laurel already hosts state track meets at their athletic stadium. 
But SD2 trustees gave the idea a warm reception Monday. 
"To have the type of cooperation where we would have a multi-use facility would be a benefit to our taxpayers," said board chairwoman Greta Besch Moen.