Jordan Shawver has always been a singer. Even as a baby, his mother recalls, he hummed along with her as she rocked him.
Growing up in a musical household would continue to inspire Shawver to share his vocal talents, and the Skyview senior is tackling his first operatic title role in "The Marriage of Figaro," staged by Rimrock Opera Company at NOVA Center for the Performing Arts and opening this weekend.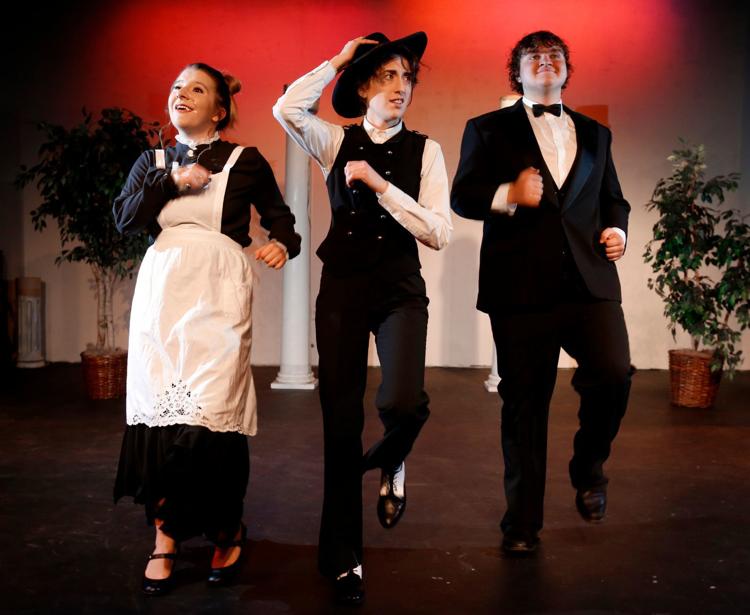 "My father has a great voice; my mother is musically inclined. I was given this ability, and the least I can do is go share it with people," he said.
Opera isn't the only thing Shawver has tackled lately; he is No. 61 on the Billings Skyview Falcons football team.
"There is just something so enjoyable about protecting people, and it's a good way to get out frustration," Shawver said. Since he was 8 years old, he's been involved in football, starting with the Mighty Mights as offensive left tackle, a position that he occupied at Skyview as well.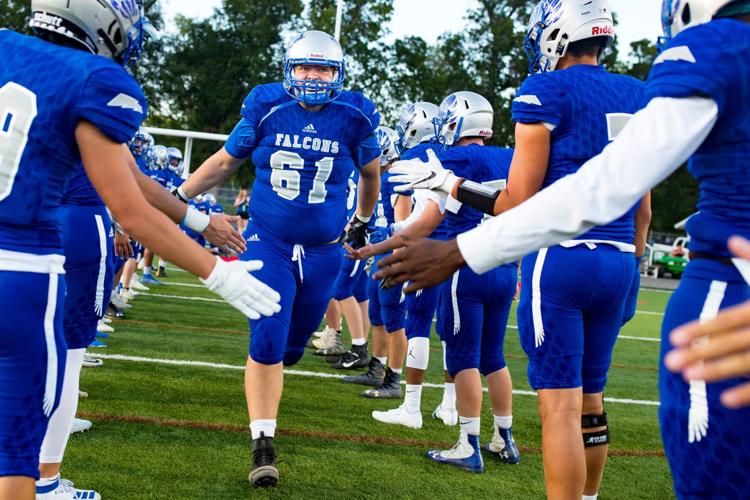 "It's become a part of me," said Shawver, though he decided to take a break from football during his junior year to focus on music, in part because his mother, Holly, was diagnosed with terminal cancer the prior year.
"I wanted to spend that year pursuing music and doing what my mother really enjoyed," he said. "She never minded that I played football, but she was always encouraging me to pursue my music."
The diagnosis was devastating, and with it came some tough decisions as Shawver had also received a scholarship to attend Interlochen Performing Arts Academy, a prestigious fine arts high school in Michigan where he would finish his junior and senior year.
Shawver turned down the scholarship, deciding instead to stay home with his mother. It was a decision he described as both difficult and one of the easiest he's made.
"It's my mother. If you think about how much your mother gives to you and what your mother deserves … I couldn't bring myself to spend what could possibly be the last two years with her away."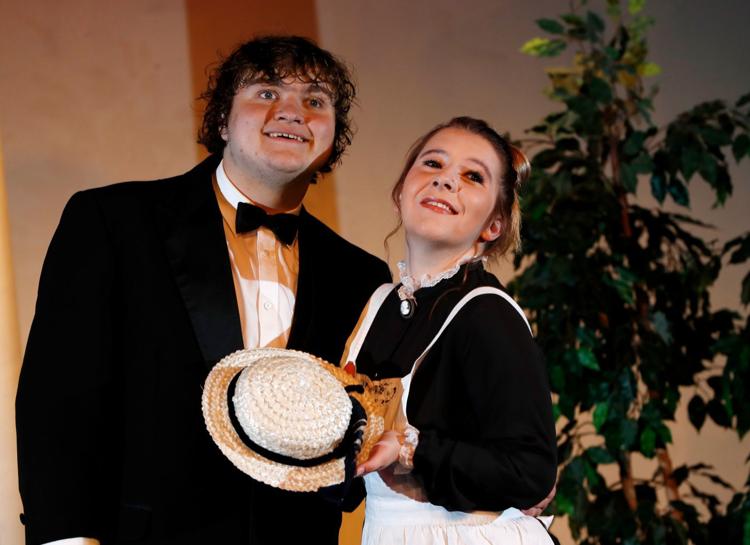 At the time of diagnosis, Holly was expected to live another two to four years. "Essentially, they said, 'This is your time. There is not much we can do for you,'" Shawver recalled. To combat her illness, which began as breast cancer that moved into the bone, the family eventually sought out naturopathic medicine.
Two years later, Shawver sees his mother doing "absolutely amazing." Holly's illness shocked the family and created change for them. His father, Wayne Shawver, lost more than 300 pounds as he changed his diet along with Holly to focus on attacking the cancer.
"He made the agreement with my mother if she would fight this, he would go along with her," Shawver said.
All in the family
Shawver describes music as a way for him to bond with his mother. A classically trained pianist, Holly would accompany her son on most of his singing pieces.
"We will spend hours on end sitting in the piano room," Shawver said. "I'll sing; she plays piano, and we will just goof around."
Shawver said he initially took choir for an easy "A," but his mother encouraged him to get involved in voice lessons in junior high. "I loved it," he said, gravitating to performance.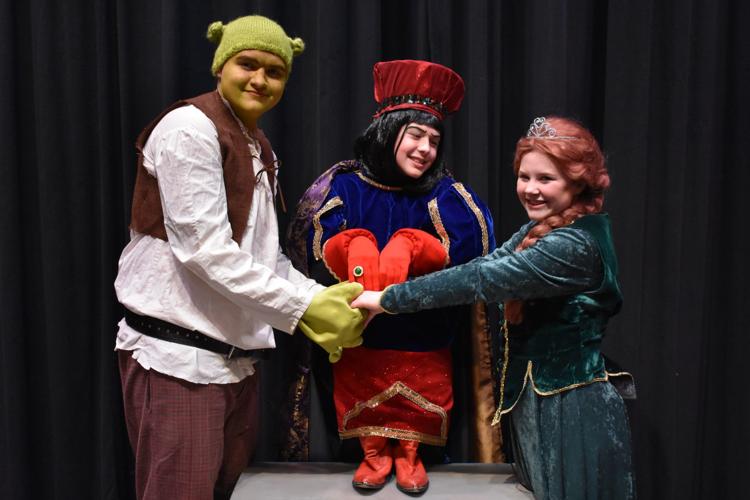 "Certainly it's nice when people listen to you and you get compliments after the show, but what really matters is making those people feel something and sharing the gift that I have been given with my voice."
Shawver was attracted to musical theater and sang in roles throughout high school and with local theater companies, including the lead role in "Shrek The Musical Jr.," at Billings Studio Theatre and supporting characters in plays including "Elf: The Musical" and at NOVA for "The Pirates of Penzance," as well as singing in the chorus for NOVA's one-act operas.
"I had a blast the entire time and got to know a new community and new passion of mine. I'm thankful for it," he said.
Shawver is excited to try out an operatic role. "I've never done a full opera, especially with a big role. Going into the show, I had no idea what to expect."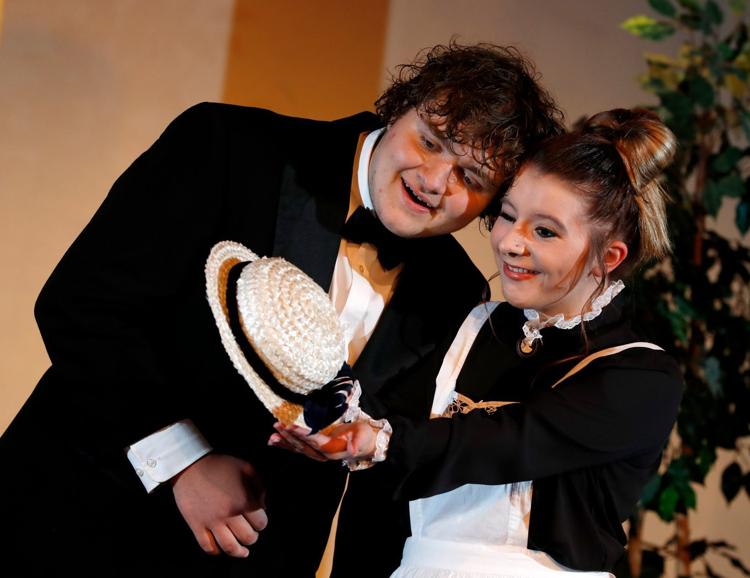 "Marriage of Figaro" director Douglas Nagel became Shawver's vocal instructor during his junior year.
"When you hear him sing, it's glorious," said Nagel, who is an associate professor of music at MSU Billings. Nagel attributes some of that to Shawver's stature; at 6'4" he's got large lungs and is able to breathe well, but also to his parents nurturing his natural talent.
"He is musically inclined, and his mother helped prepare him. It really makes a difference," said Nagel. 
The role of Figaro isn't easy, Nagel acknowledges, and it's unusual to have a high school student take on the role. "To hear a male voice at that age so developed, it's rare," Nagel said. 
In his junior year, Shawver won first in the high school division for classically trained singers at the National Association of Teachers of Singing competition. 
After graduating, Shawver plans to stay in Billings for the first few years and continue his studies at Rocky or MSU Billings, to remain close to his mother. "She just means the world to me and I couldn't live with myself if I knew I spent that time away from her."
Balancing family illness, sports, and music has been a challenge, but through playing football, Shawver said he found a brotherhood, and in similar ways, he found that camaraderie within performance as well.
"In football if you don't have 11 people doing their job, you are not going to have a good team," he said. In theater, it's similar, "although the environment and attitude and the type of people are very different."
"Through musical theater, I've made a different kind of bond with different kinds of people, but the bond exists in both."
Yet, it's enjoyment that brings Shawver back to the stage. "I love performing for people. I love making people happy." Taking on the role of Figaro, he said he's surrounded with amazing talent.
"As far as pressure goes, I don't feel a ton of it because I am surrounded by such amazing talent. Any shortcomings I have, I am sure they will make up for."