BILLINGS — Isaiah Sanchez titles it "The Recipe," a rough draft of 500 words or so of how not to live a life. He also describes how to live a life, and those words are important, too, though not as important as how he's showing it.
In the essay, which is written for an advanced placement literature class at Billings West to be included with his college applications, Sanchez details the "many setbacks in my life."
They are big ones.
His father was sentenced to life in prison in 2015 for the 2014 killing of Cascade County Deputy Joe Dunn during a high-speed chase between Great Falls and Belt.
Sanchez remembers where he was when he heard the news that his father had been arrested for hitting and killing Dunn. Sanchez was 13 years old at the time and was sitting in his grandmother's car in the Best Buy parking lot when her phone rang with the news.
On Sanchez's 14th birthday, his father was sentenced to life in prison without parole. Though Sanchez said he never really had a connection to his father, that kind of news can be jarring to a middle-school student.
Sanchez's mother also wound up incarcerated, first in jail and a treatment program, and later served a 10-month prison sentence in Washington state. She was just recently released and has returned to live with Sanchez and his grandmother, Zona Mahaffey, with whom he's been living since he was in third grade.
All this is to say, the recipe for disaster was laid out right in front of Sanchez. He simply chose not to follow it.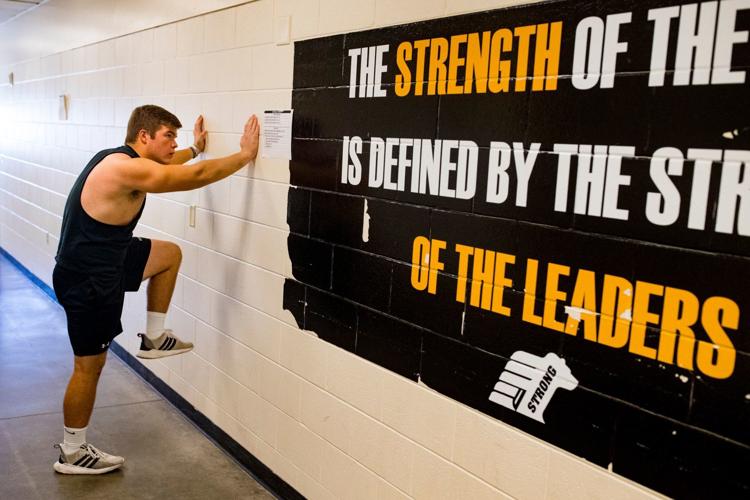 "He could have gone down many different paths," said Sanchez's football coach at West, Rob Stanton. "I don't know what sparked him to come down this path, because with the dire situation he had, it's difficult for anyone, let alone a 14-year-old kid, to make good decisions and want to be a 4.0 student and value education like he does and value the extra-curricular activities like football and track like he does."
Sanchez lists three influences that helped steer him on to the correct path: his grandmother, Mahaffey, who he said gave him everything he needed despite limited resources; sports, particularly football; and the internal desire to endure.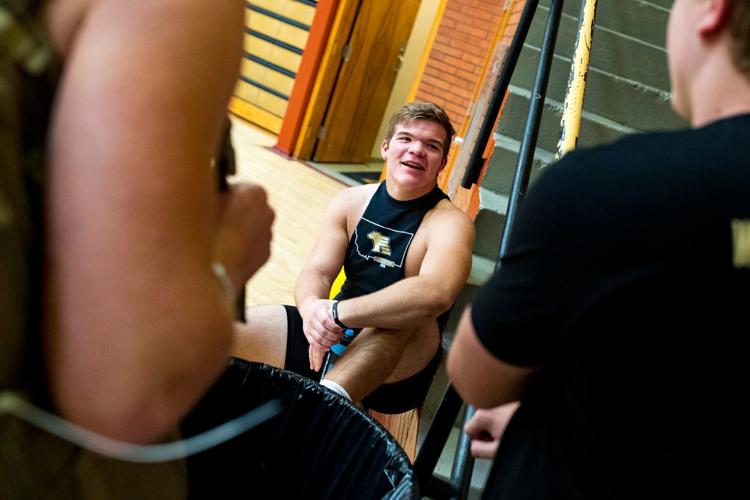 "I think no matter what you're going through, you can persevere if you work for it," said Sanchez, who insisted he was never depressed about his situation. "It's definitely not easy.
"Sports, in general, people can get away from their lives and just play and have fun. For me, I wasn't really trying to get away from anything, but football is my passion. It's a nice outlet for people, and it can do some great things."
In eighth grade, Sanchez stood 6-feet tall and weighed 280 pounds. Always a believer that you can only control what you can control, Sanchez decided entering high school was the time to get his health under control.
By his freshman year he was down to 250 and he weighed 220 by the start of fall his sophomore year. He eventually got as low as 194 pounds, he said, before he decided it was time to put on the "good weight." That meant eating right and lifting weights — lots and lots of weights.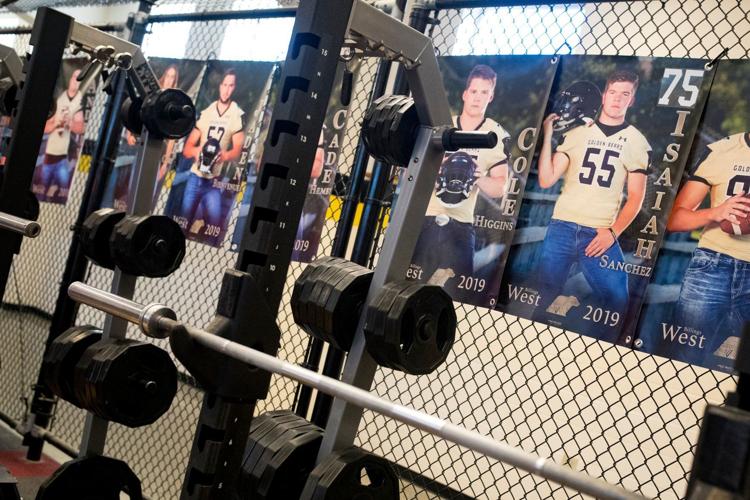 An offensive and defensive lineman for the Golden Bears, Sanchez checks in at a solid 230 pounds. He's still 6 feet tall, having not grown an inch since his eighth-grade year.
"I think it was just the drive to want to be healthier, to be better," Sanchez said. "I obviously knew it wasn't good for me. I didn't like being 280. So I just decided, OK, let's clean this up a bit. I have never felt better. Once I lost all the weight, got down to 194, my confidence went through the roof. It was probably the best thing that could have happened to me."
The goal for Sanchez right now is to help the Bears win their second consecutive Class AA championship. On this particular Saturday two weeks ago, the day he brought the essay with him for an interview about his life's circumstances and the outlet football has given him, Sanchez had just gotten out of a film session and was graded as having played his best game of the season the night before in West's 33-14 win over Billings Senior.
Sanchez wears No. 75, a highly regarded number in the West program. It's the high school number of former Bears coach Paul Klaboe, and it's given by the coaching staff to the player with a strong work ethic, leadership and academics. It's been said that Klaboe never checked his watch, that he went home when the work was done, never sooner.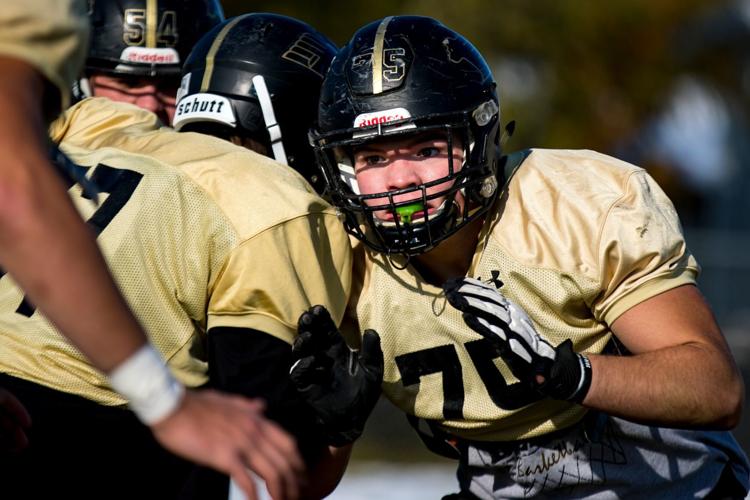 That fits 'Sancho,' as his teammates call Sanchez, to a T. Stanton said he can't recall Sanchez missing a weight training session in his four years at West.
"That blue-collar, lunch-pail attitude, that's Isaiah Sanchez," Stanton said.
Sanchez writes in his essay how he's the "pioneer of my life," and how he wants to create a path for those who will come after him. Though he's not currently being recruited by any college football programs, he hopes to catch on with someone.
His essay is supposed to give potential suitors an idea of what they'd be getting.
"You can take two different paths. I think I took the right path and made the most of it," Sanchez said. "It's a lot easier to give up than to have the mental toughness to fight through everyday problems.
"I beat the recipe. I took the higher path and made the most out of it."