BILLINGS — Levi Wesche usually dismisses rumors about football players looking to transfer high schools. The moves rarely come to fruition, at least not in his four years as Bozeman's head football coach.
In mid-July, Wesche received a call about a possible transfer, and he couldn't ignore this one.
On the other line was Huntley Project football coach Guy Croy, who was about to resign. He was looking in to new schools for his twin daughters, Tarin and Tanli, and his son, Asher.
This last piece of information grabbed Wesche's attention. Asher was an incoming senior who earned an all-state selection in Class B last year and has received offers from college football programs. Bozeman looked like a good fit for the Croys, Guy told Wesche.
Wesche reminded himself of all the past rumors he's encountered. Just because this one seemed more substantial didn't mean Asher would become a Hawk.
Wesche was cautiously optimistic.
Last week, Asher scored the first two touchdowns of Bozeman's 2019 season in a 35-0 Class AA win over Kalispell Flathead. While Huntley Project is adjusting to life without its star running back/defensive end and head coach, the Hawks are dreaming about the success they will enjoy this fall with the Croys in tow.
"When he actually showed up for the first day of our summer camp, hot camp, it was kind of like, 'OK, so maybe this is a real deal,'" Wesche told 406mtsports.com last week, referring to Asher. "Obviously, it feels real now."
Moving west
Guy taught at Project and coached the football team for seven years. That run, which included six playoff appearances, ended about a month and a half before the start of this football season.
"I just didn't feel I had the support," Guy told 406mtsports.com on July 16. "There were differences between the administration and myself."
Neither Guy nor Project athletic director Tim Bastian elaborated on those differences.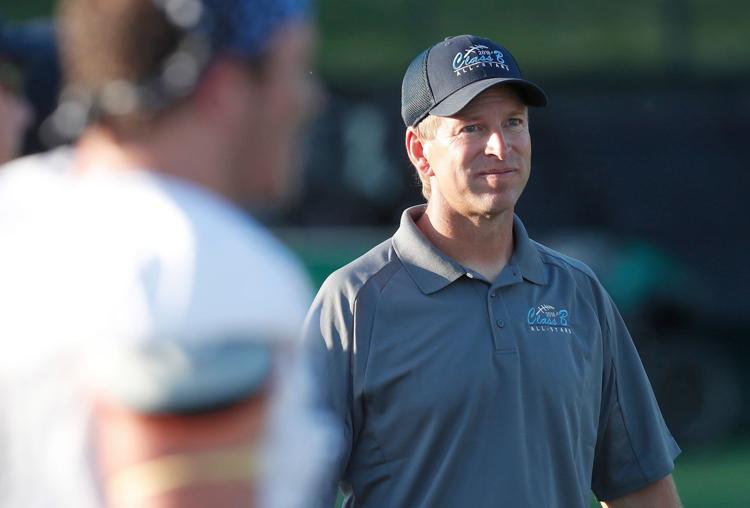 While Project was in the process of replacing Guy (hiring former coach Jay Santy), the Croys explored their options. If Asher was going to transfer, he had to move out of the Billings Public Schools district to be eligible for this football season (athletes who transfer in-district are required to sit out several days and often months, but they can play immediately if they move out of district with a guardian).
Guy and his wife, Shelby, are from Ennis and were considering moving closer to home before Guy resigned, he said. They and Asher also believed that the bump from Class B to AA would make him a better player and improve his chances of attracting college coaches.
Tarin and Tanli are now freshmen and football team managers at Bozeman. Shelby is teaching gifted and talented education in the Bozeman School District.
Guy isn't teaching, and he's coaching tight ends and the scout team offense in a volunteer role for the Hawks. He's glad he has time to watch Asher's final high school season.
"Not a lot has changed. I'm coaching, he's playing, the girls are managing, my wife is still a football coach's wife," Guy said. "Life is pretty good."
New realities
Bozeman won state football titles in 2010, 2013 and 2015 and returns several starters from last year's state semifinal team. Asher was excited about his new destination, but he was also nervous about joining a roster he figured was mostly set as August neared.
Those nerves disappeared as he began to form relationships with his new teammates and coaches during two-a-day practices.
"I've never had that much fun during two-a-days," he said. "I actually woke up every morning and was looking forward to it."
Wesche is especially happy about Asher's presence now that one of his best players is out for the year. Senior running back/linebacker McCade O'Reilly, a Montana State commit, fractured his left fibula the week before Bozeman's season opener, per Wesche. Asher is now the featured running back.
"His size-speed ratio is pretty special. When you get him turned downhill, that's a load of a kid," Wesche said of Asher. "He's a very rare specimen."
The Hawks run most of their plays out of the shotgun and pistol formations. Asher was accustomed to a more professional-style offense (I-formation, power, more tight ends and fullbacks, etc.), so he took some time adjusting to the new playbook.
Other than the learning curve, Asher has enjoyed many of the differences between Class B and AA. The competition is better and deeper at the top level, he said, and Bozeman has a good scout team, something he didn't experience at the smaller Project.
"At Huntley, it'd be me and like four, five guys in the weight room consistently working every day," he said. "Here, you have a whole team of 60 guys that love the game of football and want to work and be as good as they can be."
Asher, like his father and Wesche, believes the Hawks can contend for a state title. He also had title aspirations at Project.
There was a bittersweet tone in Asher's voice when he spoke about the Red Devils. While he enjoys aspects of Bozeman more than Project, he developed close relationships with his now-former teammates and his weights coach, Adam Husk.
"Coming into this year, we really felt like we had a chance to do something great," he said. "I had some great friends. I miss them a lot."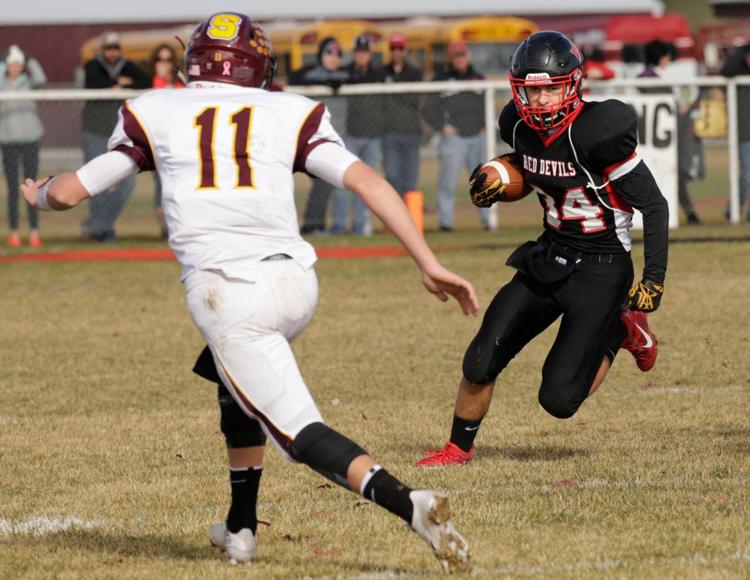 One of those friends is senior lineman Journey Grimsrud, who was also competes in wrestling and track and field, sports Guy coached in addition to football when he was at Project. He took Guy's resignation hard.
"I was really, really upset because I was losing a coach in every single sport I had," Grimsrud said last week. "And Asher (was) one of my best friends, wrestling partner, football teammate, track teammate."
Grimsrud has kept in touch with Asher and doesn't resent the Croys, he said. He would love for Asher to sign with Montana, where Grimsrud committed for football last month.
Asher has received offers from the Griz, Bobcats and Carroll College, he said, and he hasn't made a decision yet.
The high school season is in its second week, and Asher is still adjusting to a new home, a new school and a new team.
"I was excited to have this opportunity to play at a bigger level and prove myself," he said. "That I can compete, not just at the Class B level."