MISSOULA — For the 10th time in school history, the Bozeman Hawks are headed to the State AA football title game.
Two late scores in the second quarter helped Bozeman pull away from Missoula Sentinel on Friday at Missoula County Stadium and the Hawks held off a late Spartans comeback to win 28-21. Bozeman has reached the state title game four times this decade, with its last title coming in 2015 against Billings Senior.
The Hawks will face bitter rival Butte, which beat Billings West 35-6 in the other semifinal contest. Bozeman will be looking for its sixth state title.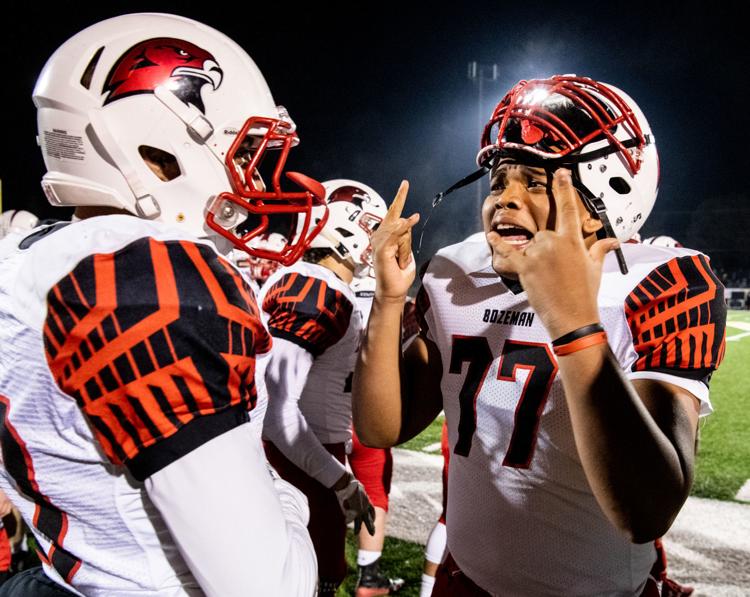 "I thought our kids really rose to the occasion, we stepped up our level of physicality," Hawks head coach Levi Wesche said. "That is an unbelievably well-coached team … they came back and really pushed us in the fourth quarter and I was glad we were able to convert some first downs and move the ball when we had to."
With the score tied at 7-7 late in the second quarter, Bozeman put together a grinding 12-play, 66-yard drive that ended with a 1-yard Asher Croy touchdown with under two minutes left in the half to take the lead.
Disaster struck moments later for Sentinel when quarterback Dayton Bay was picked off on a deep throw by Carter Ash, who returned it to the Spartans 15. Bozeman quarterback Jake D'Agostino lofted a pass to senior wideout Brett Clark on the following play and the Hawks took a 21-7 lead into halftime.
"Our offense has had a hard time the last couple weeks putting together a nice drive and scoring, so that just gave us a huge confidence boost, I guess, knowing we could run the ball, move the ball," Croy said of the late second-quarter surge. "That was huge."
Bozeman got the ball first in the second half and immediately strung together a clinical seven-play, 62-yard drive, capped by a D'Agostino pass to Logan Pailthrope, to go up 28-7.
The senior quarterback finished 9 of 15 for 172 yards and three passing scores. Croy had 144 yards on 28 rushing attempts as Bozeman finished with 396 total yards and 20 first downs.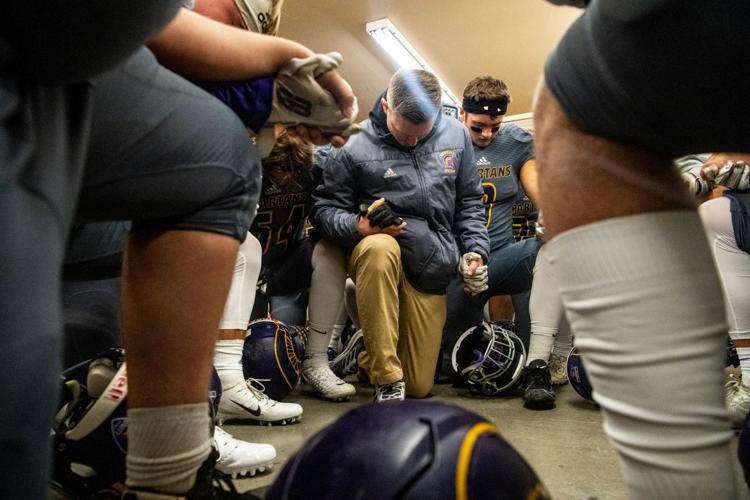 Sentinel, however, did not go quietly.
Senior running back Jaxon Lee rushed in a score from a yard out after a long Spartan drive to pull his team within 28-14. Minutes later, a promising drive for Bozeman turned into a turnover as Soren Syvrud stepped in front of a pass at the Spartans own 1-yard line.
After getting out of the shadow of its own end zone, Bay found junior wide out TJ Rausch for a 65-yard touchdown catch.
"That's who we are. We battle all year and don't ride the wave of emotion," Sentinel head coach Dane Oliver said. "I think everybody here saw that we were going to compete tonight. We didn't make some plays early and I thought we settled in during the second half. I'm proud to be head coach."
Missoula Sentinel was down by single digits and the momentum started to shift back in favor of the Spartans. Now with the clock starting to tick toward all zeros, Bozeman again put together a long drive and found itself deep in Sentinel territory.
The Spartans got a fourth down stop, but turned it over on downs on the ensuing possession, which began at the three-minute mark of the fourth quarter. Bozeman was then able to run out the clock and secure a state finals berth.
Against Butte, no less.
"2012 keeps popping back in my head," Wesche said, referring to Butte's state championship win that season. "We didn't get to see Butte this year and now we finally do ... we've got our work cut out for us, but we'll celebrate this one tonight and get back to work tomorrow."