BUTTE — At the high school level, leadership on the gridiron is as important as talent. There is no way forward even for the most talented teams without some form of discipline and leadership, and for Butte Central's senior class, the situation is no different.
The Maroons see nine players return as seniors from their 3-6 season in 2018. While falling short in the previous year is present in Central's mind, head coach Don Peoples Jr. is optimistic about what the class of 2019 will mean for their hopes this season.
"I think we have an outstanding group of seniors," Peoples said. "I think all of them have the potential to play college football. We have four kids that have been offered so far, but there's several of those kids that have the potential to play college football. It's a great group of kids."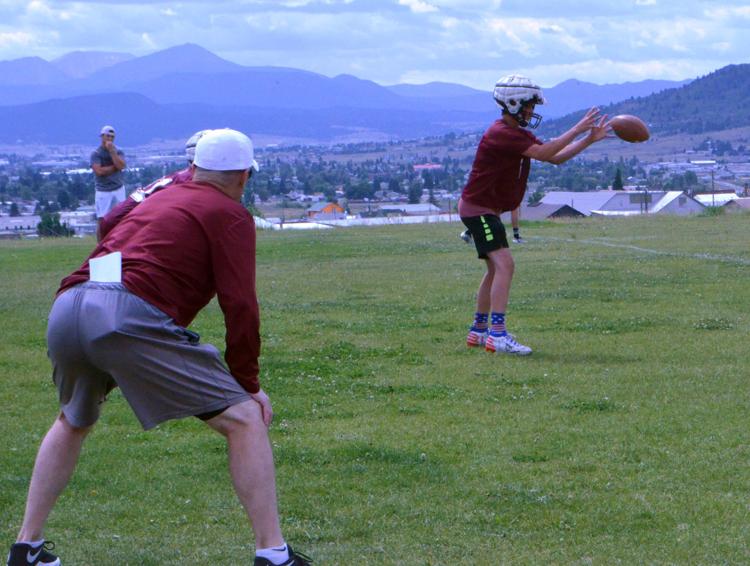 Several of the players have either received offers or have committed their future at the next level, as is the case for defensive lineman Aaron Richards, who committed to Montana State in July.
Richards says that getting his next step squared away has been helpful to staying focused and making the most of his last year as a Maroon.
"I'm really focused," Richards said. "It was nice to get all [the commitment] done and just worry about football for Butte Central now… It feels like we're pretty young this year, and helping out the younger guys is important. I remember as a freshman and sophomore, that was really important to me. I just want to do the same for these young kids."
Peoples prides himself and the program on being able to take small classes, like this year's senior group, and turning them into starting, capable players by their senior year. While having more depth would be nice, Peoples says that making the most out of the class size is imperative to progress.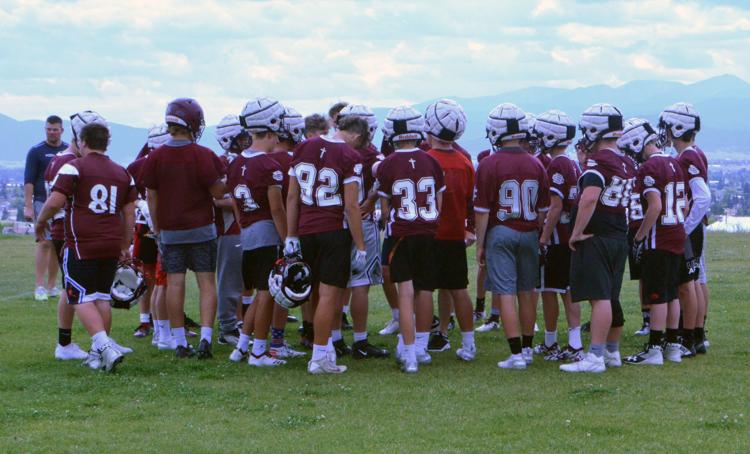 "In our program, we get 8-12 kids out per class," Peoples said. "We'd love to have a few more, but what that means to me is that that group of kids is going to play so many downs of football every year. We like to turn it into an advantage, so even with the young kids who play for the junior varsity team, they play till they drop and that's exciting. By the time you get to be an 18-year-old senior, you're a whole lot different than a 15-year-old sophomore."
The natural drawback to this is that the lack of depth can be exposed when inevitable injuries pop up. In 2018, the Maroons struggled to overcome the wave of injuries, contributing to their lackluster season.
"Last year, we had two games that we let got away from us," Peoples said. "We had to play without a true quarterback when both our quarterbacks were down, and we were inches away from being a playoff team so we have to use that experience and not let that happen again."
Senior quarterback Thomas McGree was one of those players, but has his injury affected his preparation and outlook for his last year at Central?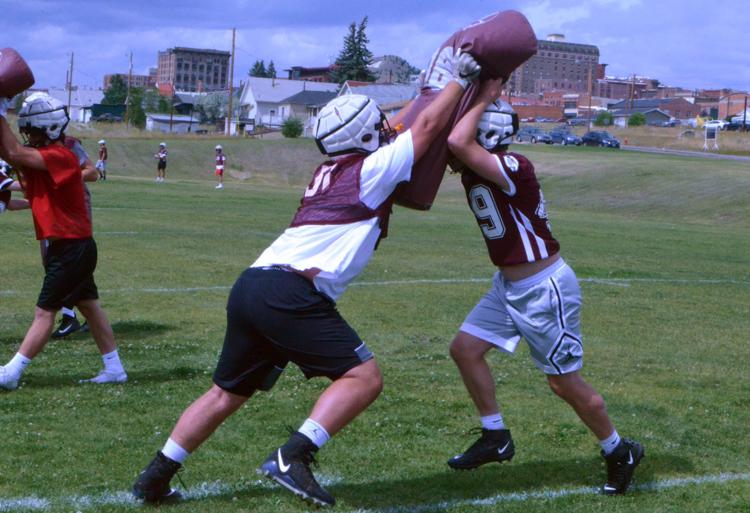 "No. Injuries happen and it's a part of the game," McGree said. "I think that when you're worried about an injury that's when they happen the most often. When you're not worried and just playing, they're much more rare. My goal is to play at my speed and stay injury-free."
For this group of seniors, concerns about injury and previous setbacks aren't worth the effort. This is the last chance for the 2019 class of Maroons to make a statement.