The last time Butte Central lost a game was October 4. It just so happens that the team that handed the Maroons their last defeat of the regular season is the team they're traveling to play in the first round of the playoffs: Libby.
Based on the hectic 29-21 final in early October, the Maroons and Loggers opening round Class A clash ought to be a good one. Central responded to the close loss by rattling off three straight wins, while Libby stumbled in back-to-back weeks against the No. 1 and No. 2 seeds, Dillon and Hamilton.
Head coach Don Peoples Jr. mentioned that there is a different feel to Saturday's contest due to the fact that it's first time Central will be playing an opponent for a second time this year.
"It creates a different dynamic," Peoples said. "You're very familiar with them, and it gives you the chance to evaluate the things that didn't go well and adjustments you should've made. We're excited to be in the playoffs and to get another opportunity to play Libby."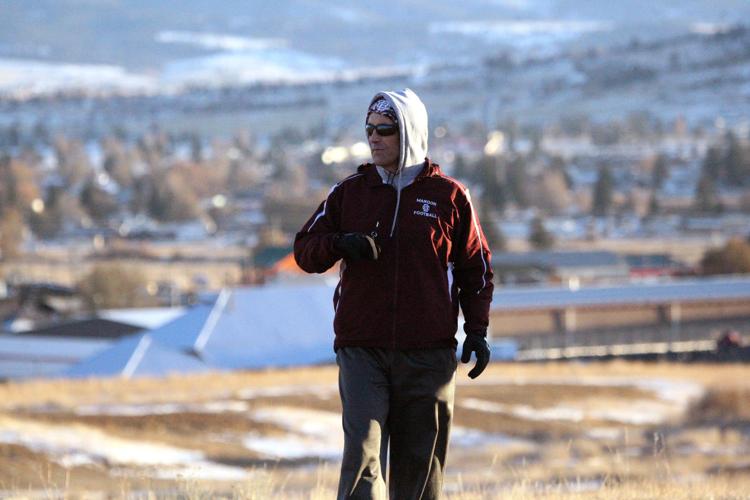 Fourth-quarter adjustments nearly rescued a victory for the Maroons in the previous game.
After the Loggers jumped out to a 29-7 lead, quarterback Thomas McGree found receivers Trevor Neumann and Luke Heaphy to make it a one-score game. Central even got a final shot at the end zone, but was unable to convert.
Senior receiver Guido Ossello is excited to see the Loggers again, but is also happy to return to his position of receiver after starting at quarterback in the last regular season win against Stevensville.
"We have a few things planned," Ossello said. "Nothing we need to talk about in the paper. I enjoyed getting to play quarterback last week, but I'm going to let Thomas take back the reigns. It was fun, but he's got us this week."
McGree cut his hand in the playoff-ensuring win against Polson the week prior, seeing Ossello come in to help the Maroons win 47-12.
Libby has made a name for itself with its rushing attack this season, averaging 256.2 yards a game and 5.7 an attempt. However, Peoples mentions that the quarterbacking play of Jeff Offenbecher was how Central found themselves in a second-half hole.
"It's going to be an intense playoff football game," Peoples said. "They're a big, aggressive team and run the ball hard, but actually hurt us with their passing game in the first half. In the second, we buckled down and played better defense. We respect their passing game."
The Loggers will look to make the most of the passes they do throw, but the expectation is an onslaught of rushing from Libby. For a lineman that plays both sides like senior Aaron Richards, that's exactly the type of game you want.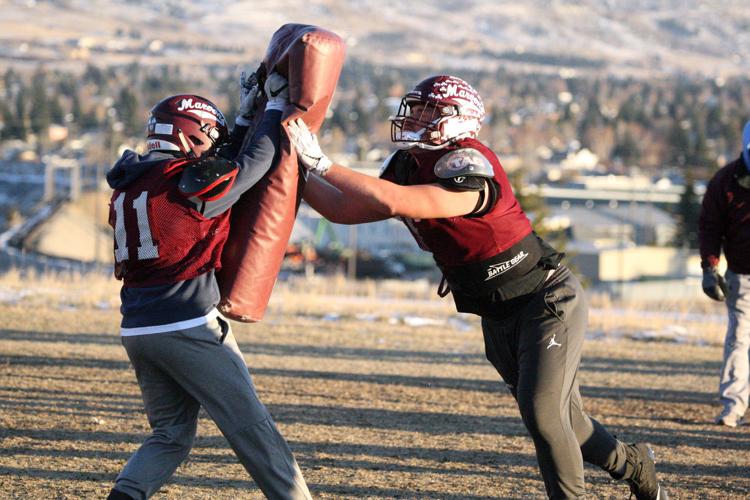 "It's always fun to play a team like Libby," Richards said. "They're physical, use the I-back, run it down your throat, but it's always fun to play a physical team, we just have to match their physicality."
Richards will look to plug holes on defense, and open up lanes for McGree and senior running back Egan Lester, who have had an impressive season in their own right: the pair have combined for 1093 yards and 14 touchdowns on the ground.
Lester acknowledged that the Maroons are a better team than they were coming into the year, but also a better team than the Central that traveled to Libby just less than a month ago.
Lester says all that matters now, though, is making the most of their playoff opportunity by being the tougher team in a physical battle.
"We got to go right at them," Lester said. "Take it right to them and show them that you're tougher than them. We've gotten a lot better since the beginning of the year, and we have to bring it this weekend."