For Sam Jankovich, the road to greatness was paved with copper.
The former Butte High head coach and national football legend died Wednesday in Hayden Lake, Idaho. He was 85.
Jankovich's time as an athletic director at Washington State University and the University of Miami might be what the greater USA remembers him for, but childhood friend and former executive director of the Butte-Silver Bow Chamber of Commerce Marko Lucich acknowledged that Jankovich's pride was always rooted in the Mining City.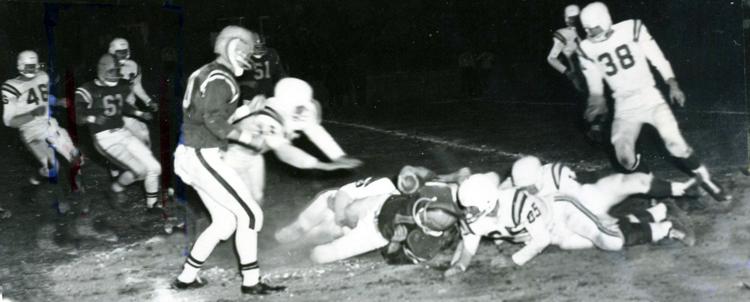 "He loved Butte with all his heart," Lucich said. "He never forgot the people of Butte. He came back to visit a few times a year and he comes from a large family, and a lot of his relatives are still here. He never lost his roots, he grew up on the east side near the mines, not to a rich family either. He always came back, he always remembered."
Jankovich was born in the Mining City on Sept. 10, 1935 to Mitar and Dora Jankovich, and eventually attended Butte High as a member of the 1952 graduating class for the Bulldogs.
A football standout, Jankovich was recruited by the University of Montana. However, it wasn't long before he was drafted into the U.S. Army, serving 21 months at Fort Hood in Texas.
Upon his return, Jankovich earned a letter in 1957, but suffered a career-ending injury.
Current Montana athletic director Kent Haslam noted the constructive influence Jankovich had over his life, and that the Montana Griz Hall of Famer was always a positive voice to have around Missoula.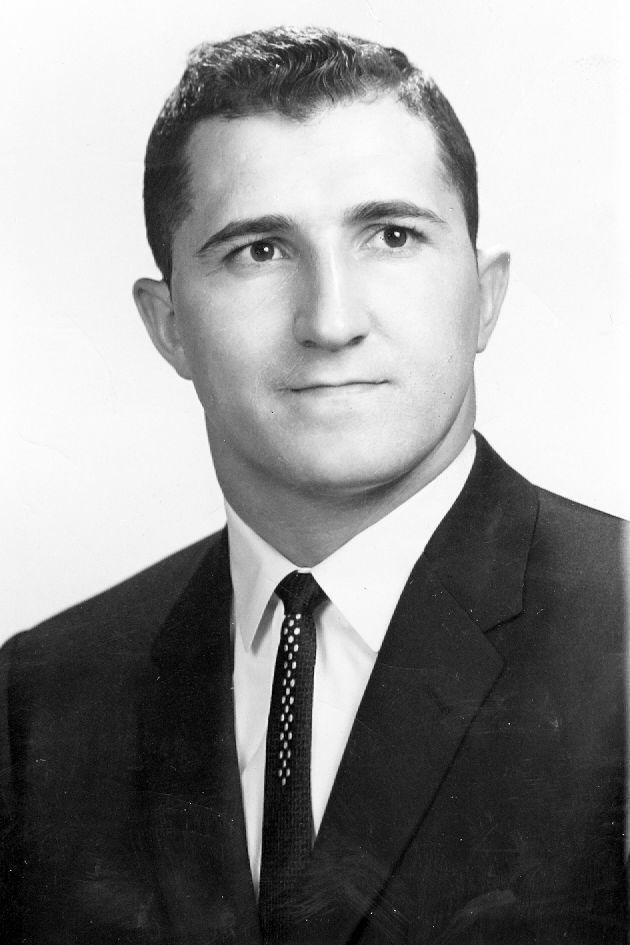 "Every time I talked with Jankovich," Haslam said, "He was proud of his Montana Griz affiliation, and being from Butte. He was always gracious, always positive about what was going on at the university."
Jankovich's first return to Butte did not take long after his time with the Griz, as the then-24-year-old returned to take on a multitude of roles in the Silver Bow community.
Before he ascended into his famous head coaching role for the Bulldogs, Jankovich was an assistant to previous head coach Forrest Wilson and also took control of the wrestling team.
While his time in Butte in the late 1950s and early 1960s is known for his contributions to athletics, his contributions to his faith are equally respected.
Throughout his childhood, Jankovich and his family were important members of the Holy Trinity Serbian Orthodox Church and the key point of his return was to take the role as the church's president.
In his six-year tenure, Jankovich oversaw the building of Holy Trinity's church on Continental Drive and helped preserve the passion and organization of Holy Trinity.
Anyone who speaks about Jankovich speaks about his faith, including one his rivals: Don Peoples Sr. Peoples mentioned that their relationship had always been productive and close thanks to their respective faiths.
"Athletics were a great part of both our lives," Peoples said. "He loved Holy Trinity, and the last time I saw him, we talked about our faith. When I heard the news, the first thing I thought was, 'Sam will be buried in Butte and in that church.'"
Lucich shares a similar sentiment. Lucich and Jankovich grew up together in the Serbian Orthodox faith, and even after the former church president's career took him elsewhere, his passion for his beliefs and community were apparent.
"Jankovich was a dynamic individual in many ways," Lucich said. "While he was a tremendous mentor and coach, he also was a big part of building that church. It speaks volumes that he always wanted to come back here."
As Lucich mentioned, Jankovich balanced being president of Holy Trinity while also taking as over the head football coach in 1961 for Butte.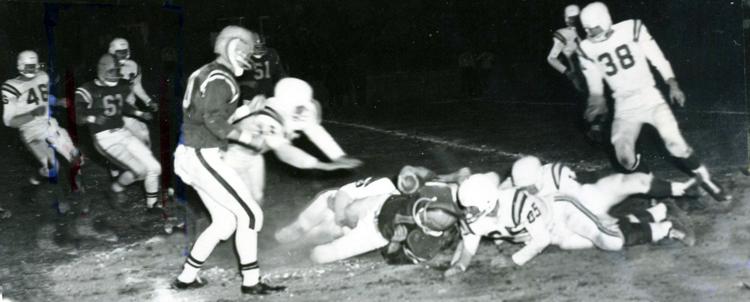 He forged a 28-7 record with the Bulldogs, with his primary imprints being the 1961 and 1964 undefeated seasons, in which Butte claimed two state titles.
Jankovich left the Mining City for the second time in 1965, to take a position at Montana State, assisting then-head coach Jim Sweeney.
However, Jankovich came back to Silver Bow County in 1967 to become the director of the district's physical education and athletic programs for a year, at a time that Peoples credits as important to the development of youth athletics in the area.
"We always talked about the importance of great elementary athletics," Peoples said. "I think that's why we got along so well. When I was working as recreation director, he and I decided that the rec department should take over, and it created a great feeding program for both Butte High and Butte Central."
After that year, Jankovich continued his relationship with Sweeney by following him to Washington State, where he became a football assistant coach.
Jankovich's love for football eventually translated out of coaching and into administration, and his time at WSU was his entrance into that field.
After progressing through the ranks with the Cougs, Jankovich become the school's athletic director in 1976. Among many things, Jankovich directed the renovation and construction of the Cougars' football, baseball and track-and-field stadiums and facilities.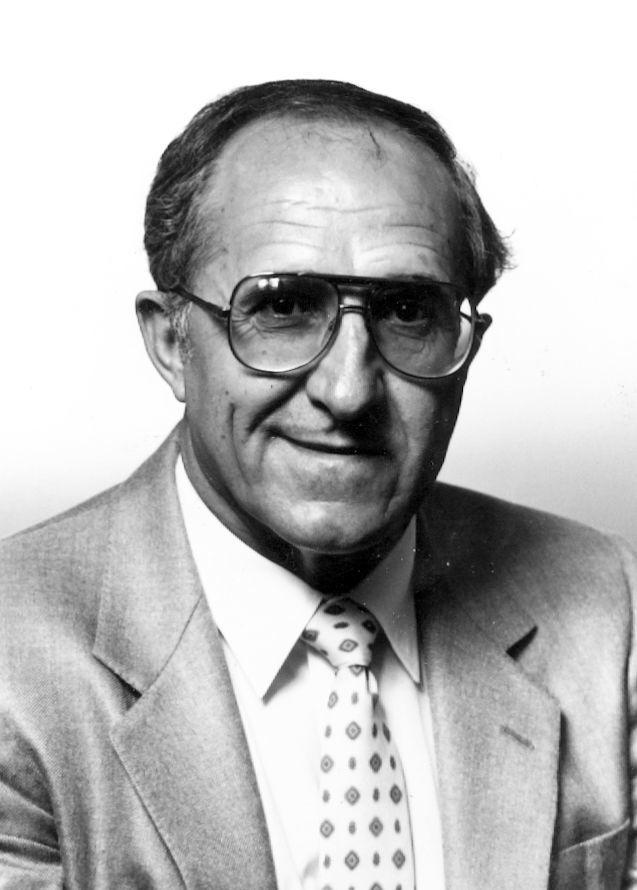 Success in Pullman saw him depart for Coral Gables, Fla. in 1983, which was the starting point of Miami's legendary football dynasty of the 1980s.
Jankovich won national titles with head coaches Howard Schnellenberger, Jimmy Johnson and former Montana State quarterback Dennis Erickson in 1983, 1987 and 1990.
The run established the  as a football powerhouse for decades and Jankovich is enshrined in the school's Hall of Fame for his efforts.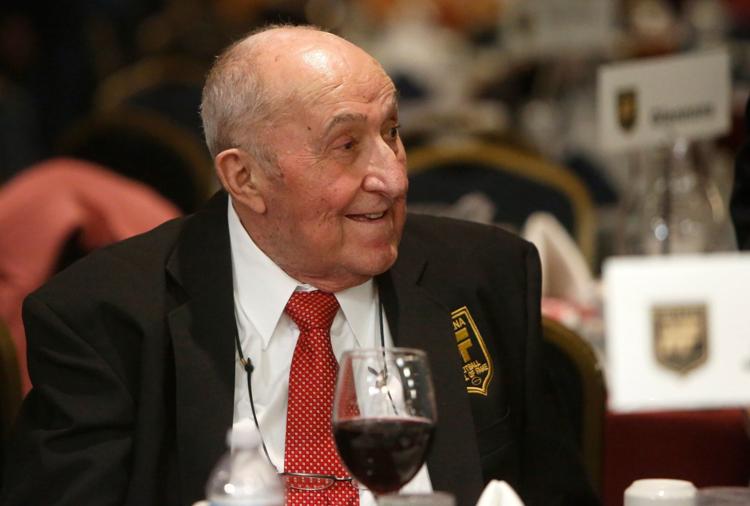 Haslam mentioned, in retrospect of his time as the Griz's AD, that Jankovich was an inspiration and innovator on the landscape of college sports administration.
"When I think back on the rise of the high-profile athletic director era, I think of Sam," Haslam said. "His run at Miami, how they became such a prevalent aspect of pop culture. That Hurricanes dynasty was at the peak of my college days, and Sam was a guy who was innovative and did things differently. He was a legend in my mind. I remembered those days at Miami, and I was always a little starstruck when I saw him."
We're sad to learn of former athletic director Sam Jankovich's passing.

Sam was a visionary, a builder and will be remembered in Coral Gables for as long as they tee it up on football Saturdays and say "Play Ball" at The Light.

Our thoughts are with his friends & loved ones. pic.twitter.com/15rNNf8tOF

— Miami Hurricanes (@MiamiHurricanes) October 30, 2019
The waves of Jankovich's run are still seen at both schools he directed, especially in Miami-Dade County.
Current Hurricanes head coach Manny Diaz expressed his sentiments and appreciation for Jankovich in a statement Wednesday morning.
"I was just informed of the passing of Sam Jankovich, who was athletic director here, really, when it all started, in '83 through the run of the first three national championships," Diaz said. "Just on behalf of the entire University of Miami family, I want to express our condolences to his family and just our thoughts to all of his friends — and certainly what he meant to helping build, leading what this is today and his impact on that."
In the 1990 football season, Jankovich took his last high-profile position, accepting a job with the New England Patriots to become their chief executive officer. He oversaw two seasons in Foxborough.
After his time with the Patriots, Jankovich became a consultant to many different sports organizations, most notably assisting in fundraising for the U.S. Special Olympics Committee and then becoming the president of the Las Vegas Gladiators, an Arena Football League team.
The organizations and locations changed, but the story remained the same: where Jankovich was, he was a profound impact on his community.
Nobody's knows that better than Butte.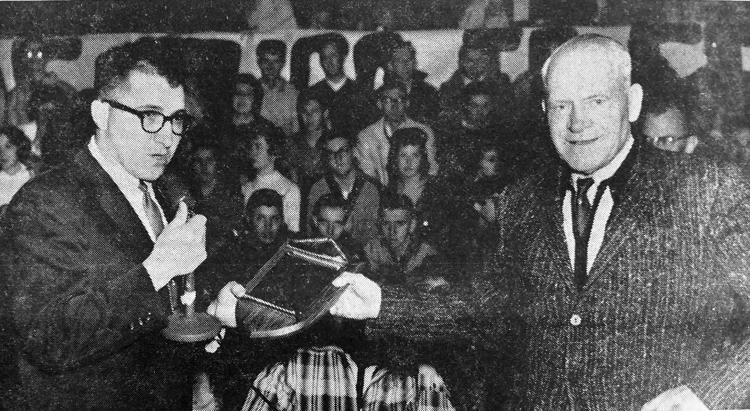 "He may have been a Bulldog, I may have been a Maroon," Peoples said. "But his involvement in local athletics and elsewhere is unbelievable. His journey through Montana, Montana State, Washington State, Miami, New England... What a testament to his ambition and desire to succeed."