LAUREL — The winds of fortune are sending Laurel back to the state championship game.
The Locomotives will defend their Class A football title next week at home against Hamilton, thanks to a defensive effort that contained Polson star quarterback Jarrett Wilson and some timely execution on a blustery day at the LHS Sports Complex.
Laurel QB Kyson Moran threw for two touchdowns and ran for another, and Beau Dantic rushed for 118 yards in the 28-14 victory. It marks the third consecutive year in which the Locomotives will play for the state crown.
"Feels awesome. Three years in a row," linebacker Shel Osborne said. "It's just all the hard work we put in in the summertime. We've been grinding. We get to celebrate a little bit tonight and start watching some film in the morning."
Laurel improved to 10-0. Polson finished 10-1.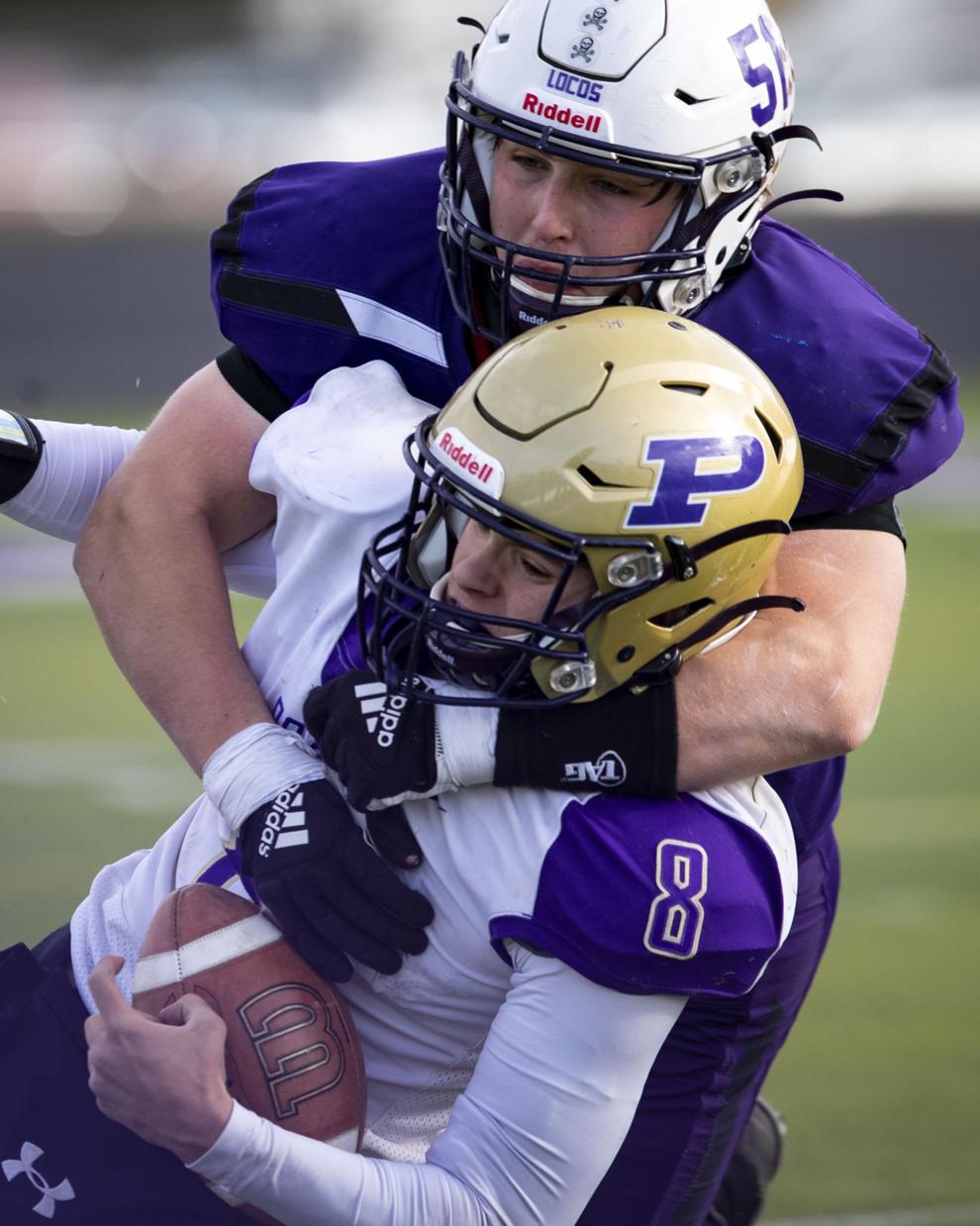 Osborne was part of a defensive performance that held Wilson to just one touchdown pass — a 52-yarder to Colton Graham in the fourth quarter — and intercepted him once. Wilson came into the game with a state-leading 47 TDs and just two interceptions.
Wilson threw for 219 yards on 24-of-28 passing, but was under pressure for most of the game and not really able to find open receivers other than his underneath routes. Wilson also rushed for just 17 yards on 14 attempts.
"Our secondary did a tremendous job covering people, which is not easy," Laurel coach Mike Ludwig said. "They've got a lot of good athletes; the quarterback scrambles a lot. He got free a few times but we were able to corral him."
"When he did get loose he didn't get a huge amount of yards. I give our defensive linemen a lot of credit. We got burned on the one (play), but other than that we kept everything in front of us and we tackled pretty well also."
The Locomotives scored first with the wind at their backs late in the first quarter when Owen Wilcox took a handoff on a sweep and ran it in from four yards. The Pirates tied it in the second quarter after stopping Laurel on fourth down, as Wilson scored on a two-yard run.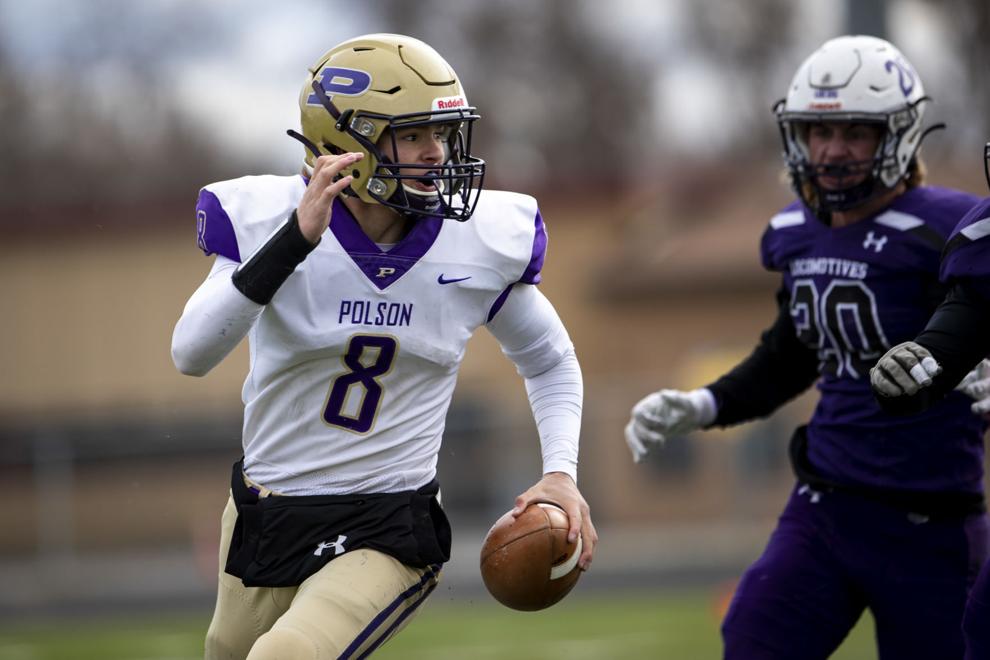 The definitive sequence came near the end of the second quarter. Facing third and 20, Moran found Dalton Boehler for 10 yards, then on fourth down dumped a screen pass to Dantic, who rumbled 74 yards to the end zone.
That gave Laurel a 14-7 lead at intermission. It was the only touchdown either team scored driving into the wind.
"Just with the wind, it kind of changed everything," Ludwig said. "We're going into the wind and we wanted to try to throw the ball because they packed the box so much. Great job by our linemen and by Kyson setting it up and getting it to Beau and then seeing blocks down the field. That was a big momentum play for us."
"We really thought we had them there. They dialed up a great screen pass," Polson coach Kaden Glinsmann said. "I think that was the play that won them the game and lost us the game."
Then, with the ball to start the third quarter and the wind at their backs again, Moran found Boehler for an 18-yard touchdown pass on another fourth down to make it a two-score lead. Boehler made a great adjustment to find the ball and haul it in as he was falling to the turf in the end zone.
A four-yard touchdown run by Moran later in the third made it 28-7, which was more than enough cushion for Laurel, even after Wilson connected with Graham on their long TD pass in the fourth.
The Locomotives threw the ball only nine times, completing seven passes for 159 yards. Laurel rushed for 194 yards as a team, and possessed the ball for more than 30 minutes. Moran seemed to injure his right knee late in the game but Ludwig said his is "feeling confident" that Moran will be OK.
Despite the loss, the Pirates weren't hanging their heads at the end of a breakthrough season.
"I told the team, I told the seniors, they left their legacy. We've officially turned the program around, we feel like. So it's a little bittersweet," Glinsmann said. "The weather may have played a factor, but we knew that they were going to run the ball in this wind, and they knew that we knew.
"It's a situation where you've got to line up and play football. We did that in spurts today, but we didn't get the job done."
Next Saturday, Laurel will try to capture the school's fourth football title, adding to those won in 1999, 2002 and last year. Hamilton, making its third championship appearance since 2017, is looking to win its third crown and the first since going back-to-back in 1997 and 1998.