DILLON — When Zach McRae began his first season as head coach of the Dillon Beavers last year, expectations were understandably tempered. Previous head coach Rick Nordhal had stepped down after five years, and the Beavers were looking to steady themselves after missing their first state championship game since 2011.
What ensued was an impressive season, on and off the field. The Beavers were able to win their opening playoff game against Whitefish, before an understandable loss to Billings Central, the eventual state champions.
Now, McRae is looking to take the next step. To do that, Dillon has to get back to basics.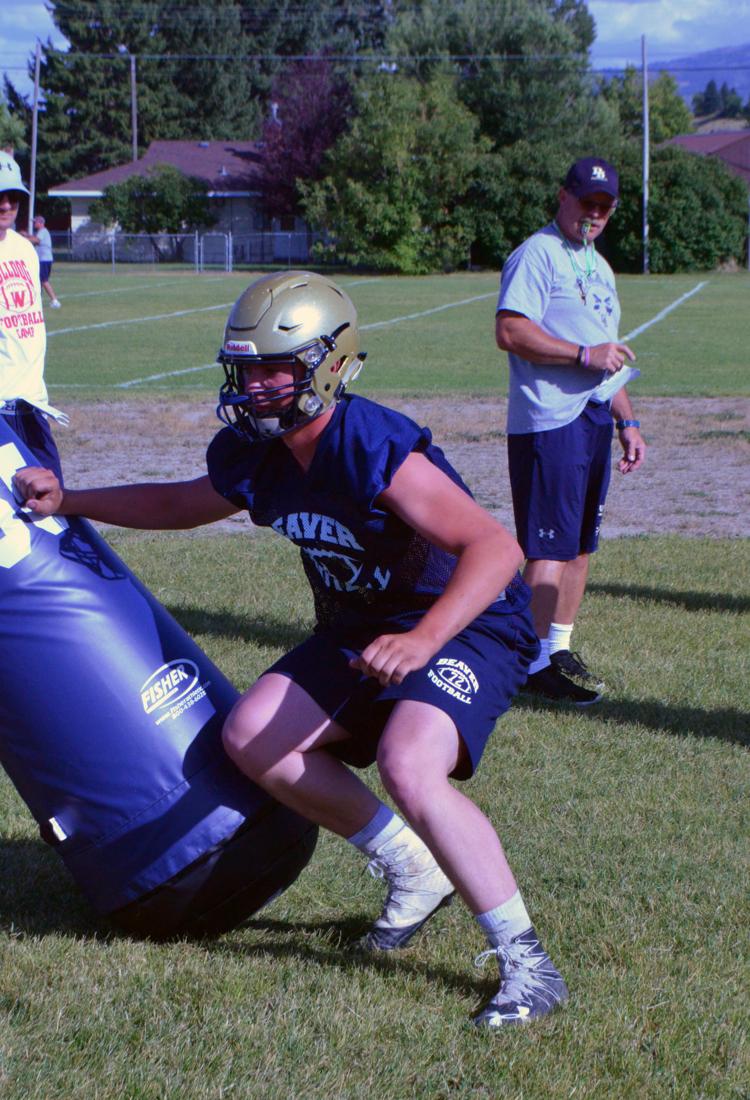 "I think that with any year, you go right back to the basics whether you win or lose," McRae said. "It's always back to the process. It's about fundamentals, getting in the weight room, it's about doing the little things each and every year. I've always enjoyed that process."
The players of Dillon also enjoy that process, apparently due to McRae's high energy and ability to connect with players on a deeper level. For Justus Pederson, McRae is a role model who is now coaching him into his senior season as the Beavers' starting quarterback.
"McRae is awesome," Pederson said. "I grew up watching him when he was here. He and that those teams were so amazing to me. He came into this program and immediately knew what he was doing. He's got a ton of energy. That's who I wanna be. When I was a little kid, I wanted to be him when I became a Beaver."
Pederson showed serious improvement under McRae's tutelage last season, throwing for 1635 yards and 15 touchdowns in his first season as a quarterback. McRae was pleased with Pederson, but is excited to see what a year of experience and off-the-field work will do for the senior.
"Last year, we did a lot of the base learning," McRae said. "[Peterson] is really committed to getting better at his craft of being a quarterback. Things ought to start slowing down for him, and we're going to shore up the footwork. We had things on both ends last year. Games where he was really successful, and some losses where we had to learn, and I think all of that has been vital for him."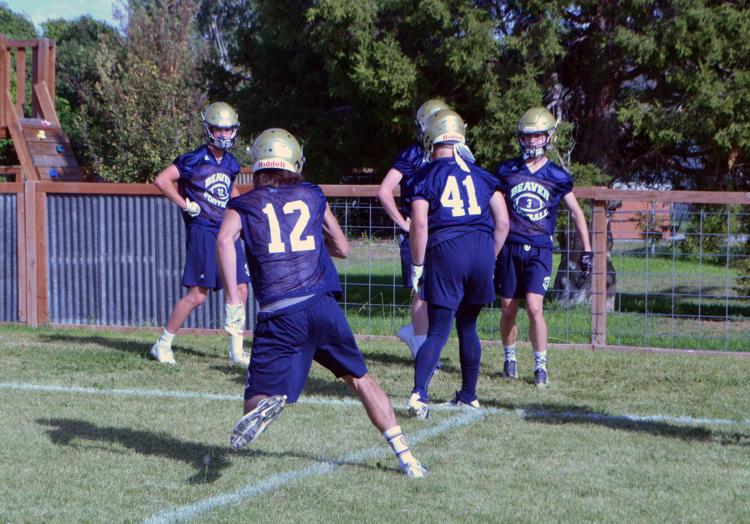 Pederson is one of nine seniors for the Beavers, which has already made a difference in the leadership department says McRae. The second-year coach says that having that experience and voice helps him maintain the culture he's building in Dillon.
One of those seniors is defensive lineman Jade Morast, who recently committed his future to Montana Tech. Is he happy to have his future squared away after a 60-tackle season in 2018?
"It's taken a bit of pressure of me," Morast said. "Most people in their senior year are trying to figure out where they want to go. Now I can get focus on my senior season and not have to worry about trying to get colleges to come look."
Like Pederson, Morast says McRae was a huge part of solving his future and improvement as a player, and that McRae's relationship-building is as important as anything else happening for the Beavers.
"He's really good with every player," Morast said. "He connects with everyone on a personal level. He's talking about what you're doing off the field, getting to know who you are. I think that's important for a coach."