I hesitated to choose this story because a "fav" implies something positive. This subject matter isn't life and death, but the story of Livingston forfeiting its varsity football season was surprising, controversial and a bit sad. This was among the most complicated articles I worked on this year, and I gravitate toward complicated stories.
— Victor Flores
---
BILLINGS — Last Thursday, Livingston's football coaches gathered their players and told them the varsity season would be forfeited.
Senior wide receiver/defensive back Darian Gilman was shocked by the news, yet he understood.
Later in the meeting, the coaches said this decision should have been made years ago, according to senior tight end/linebacker Jack Gauthier.
"It's been the same story at Park High with our football program for a while," Gauthier told 406mtsports.com. "Sometimes it just feels like, what do you do?"
Losing has dominated Livingston's story for most of this century. Many factors have fueled the on-field struggles, and the Rangers plan to spend the next few years addressing them. The first step, they hope, was last week's decision to scrap the 2019 varsity season.
Why Livingston forfeited
It wasn't always this way. Livingston won Class A football titles in 1947 and 1975, reached the playoffs in 2011 and advanced to the semifinals in 2012.
Seven years later, the program has 35 total players and 15 upperclassmen, including four seniors. Park High's enrollment was 425 as of Aug. 27, according to co-principal Lynne Scalia. That equates to about 200 boys in the school and around 50 in each class.
Schools such as Lame Deer, which forfeited its 8-Man season, often struggle to field teams because their enrollments are so small. Class AA Missoula Hellgate is the only other school at Class A or higher to forfeit a football season in recent memory (in 2016).
The low number of juniors and seniors on Livingston's roster contributed heavily to the decision to play a JV-only schedule the rest of the fall.
"It was not safe to have 150-pound sophomores and freshmen encountering 250-pound varsity men," first-year head coach Nick Coate said.
Elevating young players to varsity was not only unsafe, it compounded Livingston's losing ways. More underclassmen on varsity meant fewer on JV, so every level struggled. After so much losing, many of those freshmen and sophomores would drop out before they became upperclassmen, Coate said.
"It's a simple formula: if you win football games, you get more kids out," Gauthier said. "When you are consistently losing football games, it's kind of hard to get kids out."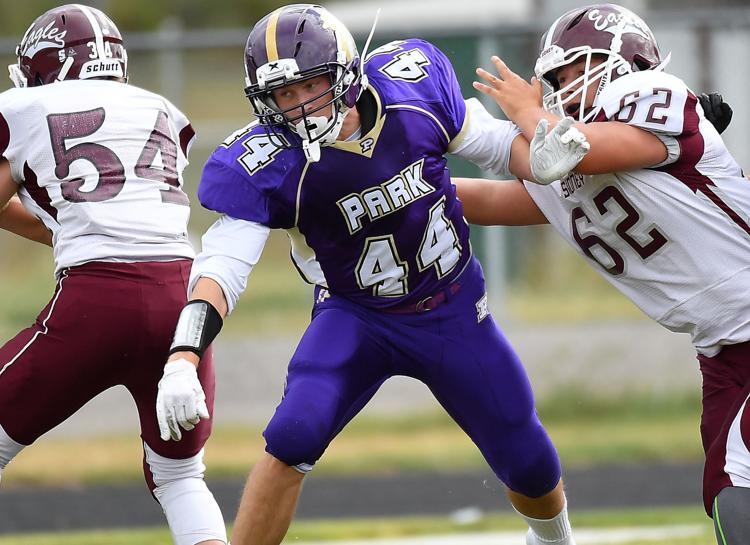 The relationship between losing and players quitting is chicken-and-egg. Did Livingston players abandon football because they were tired of losing, or has Livingston lost because its rosters have been so small?
The answer is a little bit of both, with other ingredients mixed in.
Coate and others said sports specialization might be a culprit — some Park boys have quit football to protect their health for winter and spring sports, they said. Gilman thinks the school's drug testing policy for activities has turned away potential players. Injuries and transfers have been especially common this year, Coate said.
Recent surveys, including one from the National Federation of State High School Associations, have reported a nationwide decline in football participation over the past few years. But Mark Beckman, the NFHS president and Montana High School Association executive director, said he doesn't think Livingston's forfeit is part of a trend for Montana football.
The Rangers have gone through about eight head football coaches in the past 16 years, according to Coate and outgoing athletic director Regina Wood, who resigned last week for a job in the private sector. A trend is also hard to detect in that area.
Ryan Buckley took over a rebuilding Livingston program in 2009 and helped the Rangers reach the playoffs two seasons later. He returned to his hometown of Glendive in 2012.
Other Livingston coaches have left for similar reasons, while some have run into conflicts with their day jobs, according to Park math teacher and former assistant football coach John Gannon.
In 2016, Park fired head coach Bruce Knerr after he organized a team boxing match and allegedly sent inappropriate text messages to his players. The saga played out right before the start of football season, the first for Gauthier and Gilman at the high school level.
"Definitely the most unorthodox experience I think any high-schooler could have," Gilman said.
Pros and cons of forfeit
People involved with the Livingston football program have repeated a term since the forfeit: reset.
"This is not the beginning of shuttering Park High football," Coate said. "This is the new beginning of Park High football."
All 15 upperclassmen are eligible to play for the Livingston JV team this fall (experienced players such as Gauthier and Gilman are restricted to one side of the ball), so the Rangers are more talented and deeper than a week ago.
They hope a competitive JV season will help retain more underclassmen and attract more boys in the coming years. Livingston has an encouraging example in Hellgate, which fielded a varsity team in 2017, snapped a 57-game losing streak in a two-win season last fall and shut out Billings Skyview on Friday for its first season-opening win since 2000.
Livingston lost 55-0 to Lewistown two weeks ago in its only varsity game, and several Rangers suffered injuries. No football team at any level can expect perfect health, but injury risk should decrease at the JV level.
Miles City coach Jeff Regan understood why Livingston forfeited its season, but the decision threw "a wrench into" his team's schedule, he said. The Cowboys' planned Oct. 4 game at Livingston will likely turn into a bye, and their regular season will reduce to seven games.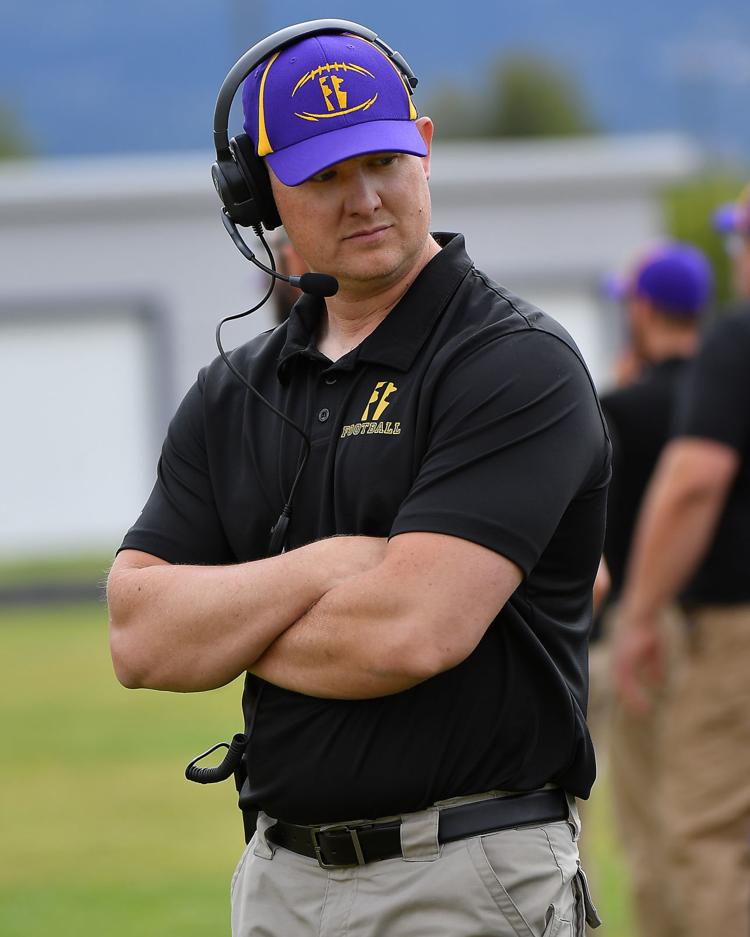 That's what happened with Sidney, which was scheduled to play at the Rangers on Friday, one day after the forfeit became final.
Hellgate's turnaround is hardly finished, and the Rangers are not promised the same results. Success at the JV level might not come (the Rangers lost to Sidney's JV team 19-0 on Saturday), and Park boys might continue to avoid football regardless.
Gauthier and Gilman have bought into the direction their team has taken, but the shock of last week's news will not wear off right away. Gilman said he and Gauthier were "heartbroken" last Thursday, despite feeling a sense of relief for the younger players.
"It's my senior year," Gilman said. "This is the end of the road for me."
The Rangers aren't positive they'll field a varsity team next fall. Will enough boys, especially upperclassmen, be excited about a football program that tops out at the JV level again?
Long-term solutions
Livingston's coaching carousel might end with Coate, who has lived there since he was 7 years old. His 9- and 7-year-old sons are "gung-ho on football," he said, and he promised his superiors he'd be remain head coach "for the long haul."
"If I'm only here to make sure that this thing restarts right, then I'm fine with that legacy at Park High football," he said.
Coate, 40, has not been pleased with Livingston's youth football program, and improvement in that area might solve Park High's struggles, he believes. He's already organized some youth camps and plans to dedicate more time and energy at that level going forward.
A stable coaching situation and a strong youth program are two of the few variables the Rangers can control at this stage. Perhaps that's all they need to return to varsity and never face forfeiture again.
"This decision, it hurts right now," Coate said. "But I think we're going to look back three years from now and the hope is that we say, 'Yes, we absolutely made the right decision.'"