HELENA — Before the MHSA announced its guidelines for fall sports in Montana earlier this week, no one was sure if there was going to be a high school football season.
And until games are played, we won't really know, because right now, the only certainty, seems to be uncertainty.
No matter when or how the season takes place, it will be unlike any season in the history of Montana high school football. 
For now, fall camp is to begin Aug. 15 and the season will start Aug. 28 for both Helena High and Capital. The Bruins will be at home, at Vigilante Stadium against Billings Senior, while the Bengals will travel to Great Falls for the season-opener against CMR.
Both teams are scheduled for nine games this season, with the same opponents from a year ago, including non-conference. That also means the crosstown football game will be played at the end of the regular season again.
The playoffs will feature 12 teams in 2020 instead of 16, if we get there. Class AA will take the top six teams in both the East and West divisions, with the top two in each conference getting a bye in the first round.
To touch on a potential season and more, the Independent Record and 406mtsports.com, caught up with Scott Evans, the head coach at Helena High, as well as Kyle Mihelish, his counterpart at Capital, for five questions.
IR: What was the reaction of your players when they found out the MHSA made its announcement about a season?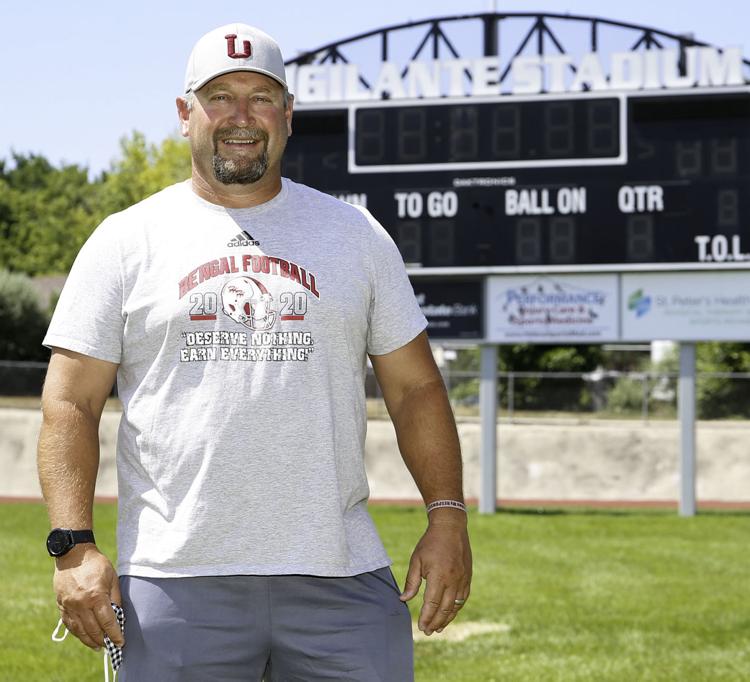 Evans: "It was excitement. Our kids have been working since June when they opened the gym and they put in a lot of effort, especially those seniors who are looking to play their final year or for that scholarship and to have that announcement, that was a huge deal for them."
Mihelish: "Our kids were excited. Losing their spring seasons when everything got shut down, I think kids had thoughts in their mind about not having a football season, so when that came out, a lot of them initially didn't believe it but as the information came out, they were really excited."
IR: What are some of the biggest challenges going to be? Football or otherwise?
Evans: "I think football wise, it's the maintenance of the athlete and making sure they are ready to go for two-a-days and for the rigors of the season. Missing the spring season and workouts has changed this drastically. The big thing is going to be how you are going to adjust your squad? How are you going to adjust the sideline and in timeouts? There are some schematic things that are going to go on too with the changes. There are a lot of different things and you have to figure out how to balance all of it."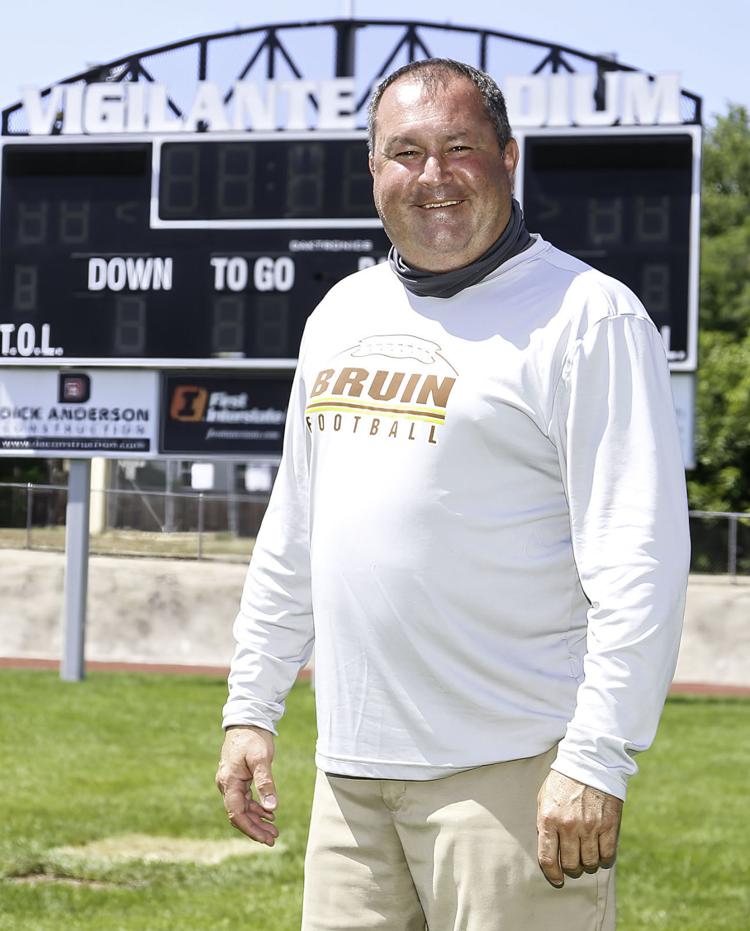 Mihelish: "I think it's going to be constant change. All of this is brand new. It seems like every week we have different rules, different guidelines and it's a credit to the kids that they are able to adapt. We can talk about the future and what it might look like in four weeks, but I don't think anyone knows right now."
IR: What are your thoughts on spring football?
Evans: "I just think from a logistics standpoint, it would be hard and also, you have a collision of coaches. We have the head coach of softball, the head coach of track, you have basketball players who want to play football and basketball, you have track athletes, so I think in the process you would be hurting other sports. And football wise, in Montana, in February, I don't think any of us want to be out there. I don't."
Mihelish: "I am not a big fan of playing football in the spring. I know that's on the table for the NAIA and everybody else. I don't want to ever put our kids in a position where they have to choose, because they would have to choose (sports). My coaches are also involved in other sports and how can you even coach a football team if you have 3-4 other guys that have contracts with track and football and those coaches have to make a decision too. I don't know how it would work."
IR: How much do you think playing sports add to the overall education experience of students, seeing that you are both parents and coaches? 
Evans: "I have two sons that play football and one that plays in the band and they go to school for activities. I would love to tell you that they are going to go for my government class and that they love my government class, but they really like being on the field with their friends. I think it's such a huge component of what we do in education and without having it, I know with my three boys, it was tough on them. They got in that routine and they loved it and we need that back."
Mihelish: "School is a big part of life and kids need to get an education, but my two daughters still love the structure. My daughter is going to run track (at UM) and she manages her time wisely: she works full time, she comes down to Vigilante and runs and I think they learned that from being involved in sports. The friendships and camaraderie that they build, it's a big part of these kids' lives and they need a fall season." 
IR: Looking at your respective teams, what are you looking forward to the most this season? 
Evans: "We were really young last year. We had a lot of juniors and a lot of sophomores playing for us and I look forward to seeing our senior class. It's good to see the growth of those kids and I'm excited to get them on the field, because you know how much hard work they have put in. Behind the scenes, I don't think people realize how much effort these kids put in, so I'm just excited for them to have that opportunity to get on the field, because a month ago, they didn't know if they would."
Mihelish: "We are an about turn compared to last season. We are going to have a whole new team and it has been exciting to see (players) progress the last six weeks. We have worked hard in the weight room, we are developing some leadership and there are some kids that didn't necessarily get a lot of varsity reps that are stepping to the front and I am excited to see these guys and the growth they are able to make this season. It'll be fun."