BILLINGS — Several top-five teams in the 406mtsports.com high school football rankings suffered losses last week, in some cases at the hands of other ranked teams.
In Class AA, No. 3 Helena stayed undefeated and gave No. 4 Kalispell Glacier its first loss, 34-14.
Neither the Class AA nor the Class A rankings changed, but the other three classifications shifted from top to bottom.
Malta moved up from No. 5 to No. 2 in Class B thanks to its 36-14 win over rival Glasgow, which dropped from No. 3 to No. 6. Previous No. 2 Fairfield fell five spots to No. 7 following its 28-20 loss to unranked Red Lodge.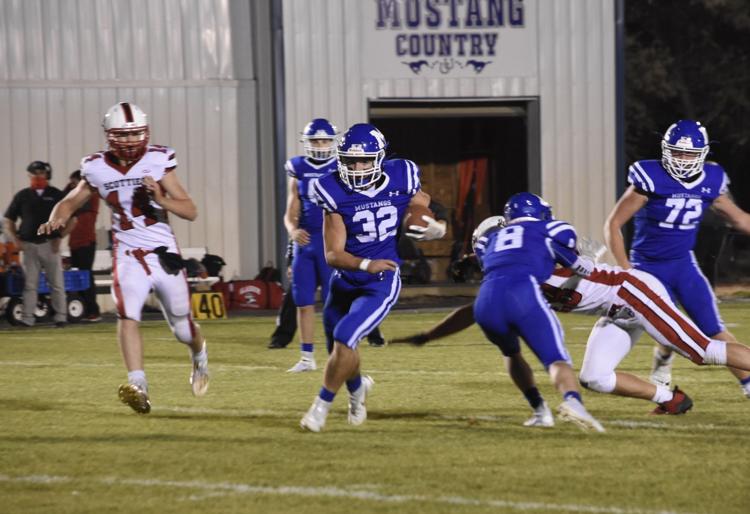 Most of the movement in 8-Man, which might be Montana's most loaded classification, stemmed from Park City's 46-42 win over then-No. 4 Joliet, which fell to No. 10. Park City went from unranked to No. 9, and Chinook entered the rankings at No. 8. Chinook opened the season with a 30-24 win over Park City, and the Sugarbeeters lost to Shelby 26-22 a week later. Shelby, which began the season with a 46-26 loss at Joliet, went from No. 10 last week to unranked. Last week's No. 9-ranked team, Charlo, also exited the rankings. Its one loss was 46-0 to No. 2 Drummond-Philipsburg on Sept. 25.
The biggest win in 6-Man was White Sulphur Springs at Hot Springs, 53-15. WSS ascended from No. 6 to No. 4, while Hot Springs dropped from No. 2 to No. 7. It was Hot Springs' second game in three days.
More than 20 football games have been postponed or canceled in the last two weeks because of COVID-19. As a result, many teams have shortened schedules and long breaks. Class B No. 8 Huntley Project, for instance, is in the middle of a 21-day period without a game.
Class AA
1. Missoula Sentinel (5-0)
2. Billings West (5-0)
3. Helena (5-0)
4. Kalispell Glacier (4-1)
5. Billings Senior (4-1)
Class A
1. Hamilton (7-0)
2. Miles City (5-0)
3. Billings Central (4-0)
4. Dillon (5-1)
5. Laurel (3-1)
Class B
1. Manhattan (6-0)
2. Malta (4-0) (+3)
3. Florence-Carlton (5-1) (+1)
4. Bigfork (5-2) (+2)
5. Townsend (5-1) (+2)
6. Glasgow (6-1) (-3)
7. Fairfield (3-1) (-5)
8. Huntley Project (3-1)
9. Eureka (4-2)
10. Shepherd (3-2) (Previously unranked)
8-Man
1. Fort Benton (6-0)
2. Drummond-Philipsburg (Flint Creek) (6-0)
3. Thompson Falls (7-0)
4. Scobey (5-1) (+1)
5. Fairview (5-1) (+1)
6. Westby-Grenora (6-1) (+1)
7. Belt (4-1) (+1)
8. Chinook (4-1) (Previously unranked)
9. Park City (4-1) (Previously unranked)
10. Joliet (4-1) (-6)
6-Man
1. Big Sandy (5-0)
2. Shields Valley (7-0) (+1)
3. Froid-Lake (6-0) (+1)
4. White Sulphur Springs (3-0) (+2)
5. Power-Dutton-Brady (3-1)
6. Savage (4-1) (+1)
7. Hot Springs (3-1) (-5) 
8. Harlowton-Ryegate (4-1)
9. Bridger (4-1)
10. Hobson-Moore-Judith Gap (5-2)