DEER LODGE — After a 2-6 campaign in 2018, the Deer Lodge football team is looking for a little more this season.
A lot more, really, as head coach Corey Freeman enters his second year at the helm of the program. The Wardens season was certainly lifted by a win over rival Anaconda in the third week and they are hoping the momentum continues in an upward direction this year.
Deer Lodge also tallied a win against Thompson Falls late in the 2018 season and nearly beat a solid Florence team on the road.
"You're going to see a similar type of Warden play this year, but I think it's going to be faster," Freeman said. "We're doing a lot of things simple … I think this group, what we're doing, it fits into their mold. They're buying into it bigger than life right now, it feels good that we're this far ahead in the game despite it being (so early in the year.)"
The Wardens lost just five seniors from last years squad, only three of whom were starters. The absence of multi-sport standout Greydon Nicholson — now at Montana Western — as well as running back Zack Havener will be tough, but Freeman was confident they will be able to replace that production.
Quarterback Judd Applegate returns, as does wide receiver Ethan Bossert, defensive back and wideout Ozzie King as well as running backs Rowdy White, Matt DeLong and Brodey Freeman.
There will not be quite as much size on this season's Deer Lodge squad, but there will be speed.
That will be especially noticeable on the defense, where Freeman decided to make a few changes. In addition to his head coaching job, the 13-year Warden coach will also take defensive play-calling duties.
"They're comfortable with what we're going to do, which is a lot of misdirection and stunts," Freeman said. "Lot of blitzing. We're going to come after the quarterback. We're not real big, but we're quick and we're very smart. Their minds are in it.
"They know where they need to be, when they need to be there and what they got to do when they get there."
Freeman taking over the defensive coordinator job was not the only change, as Shane Spears is now the offensive coordinator. Spears is someone Freeman has known since he first started coaching for the Wardens and his excitement of having him call plays is tremendous.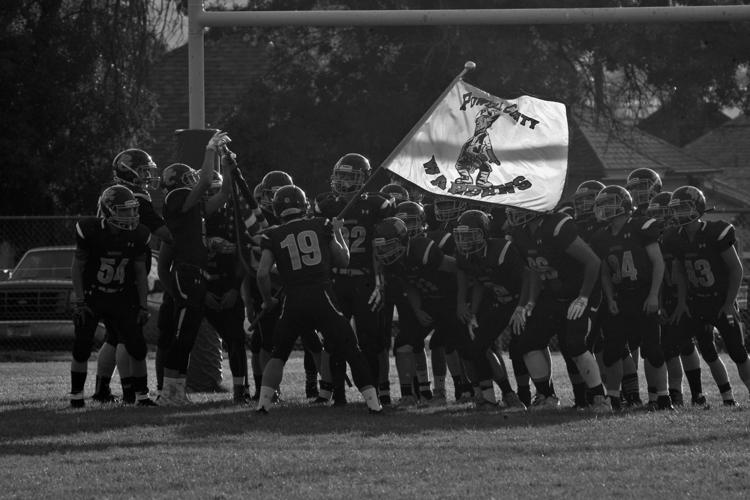 "He's like the back of my hand and I'm like the back of his hands," Freeman said. "It's nice to have someone that knowledgeable of the offensive playbook. I gave him a playbook and I said, 'figure out what you want to do with it' and he's got it in his hands now and you can see that he is ready to go.
The feeling through the team is that they will be much-improved from last season. There certainly is excitement and even at the team's first midnight practice, they wanted to go full pads.
Freeman said no because of Montana High School Association rules, but it is plain to see the Wardens expect to move upwards this year.
"They believe in the system now, next man up, doesn't matter who it is," Freeman said. "They're all competing. They're all looking good."