BOZEMAN —In the weight room by 6:30 a.m. five days a week, Rylan Schlepp illustrated the inspiration he felt since he was young.
Schlepp watched Montana State games throughout his youth and admired stars like current NFL linebacker Alex Singleton. He soaked in the gameday atmosphere. Now an upcoming Gallatin senior, he knew he wanted to be on the field one day.
Raptors head coach Hunter Chandler told Schlepp, if he wanted to be great, he needed to labor beyond standard expectations. So he lifted weights early. He worked on drills after practice. He committed himself.
Now, he's committed to playing for the Bobcats. Schlepp announced his decision on Twitter earlier this week.
"It motivated me like crazy," he said of his desire to play for MSU. "Ever since I was little, I knew if I wanted to, I had to put in the work. Every kid that plays high school sports wants to make it as big as they can go and play in college. There's only a select few of us that are able to, and I wanted to make sure I was one of the few."
Schlepp was a second-team all-state tight end for the Raptors following their inaugural season. At 6-foot-4, 220 pounds, he totaled 31 receptions for 489 yards and six touchdowns, including two during the team's first-ever game.
Schlepp ran a variety of routes, lining up all across Gallatin's formations, and knew how to find open space in a defense. He could make contested receptions, and the Raptors used that skill near the goal line.
When he did catch the ball, he often required more than one defender to bring him down. He could outrun defensive backs in Class AA. He also boosted the Raptors with his blocking skills.
Schlepp grew up in Kalispell for most of his life, moving to Bozeman as a sophomore. He knew he wanted to play collegiately in the state, meaning he was open to going to rival Montana.
"At the end of it, I knew I wanted to stay home and play in front of family and friends. I fell in love with the coaching staff," Schlepp said. "There's just something special playing football in Montana. Growing up, you watch all the 'Cat-Griz games and there's just a big football tradition in the state, and I wanted to be a part of that."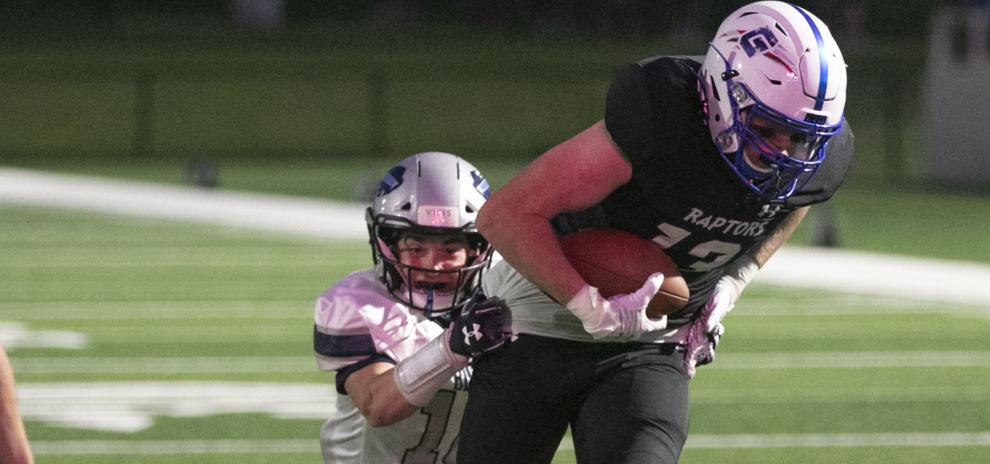 Schlepp received offers from Montana Western, Montana Tech, Carroll and Dickinson (North Dakota) State. He also spoke with several other colleges including Montana, Northern Colorado, North Dakota State and Wyoming (about three weeks ago, well after Bobcats head coach Brent Vigen had left the Cowboys).
When asked if not receiving an offer from the Griz would drive him even more, Schlepp answered, "Oh for sure. Definitely will be."
Schlepp primarily spoke with MSU tight ends coach Nate Potter and offensive coordinator Taylor Housewright. Schlepp said he didn't care if he played tight end or on defense, he just wanted to find a place that fit him and where he had a shot at playing.
The Bobcats' recent success, including a run to the FCS semifinals the last time they played in 2019, drew Schlepp. He's confident that success will continue under Vigen and his new staff.
When the Bobcats began recruiting him, Schlepp asked how much tight ends would be involved in the passing game. He said he was told it would be much more than in the past at MSU.
With Vigen as its offensive coordinator, North Dakota State often relied on the position to catch passes, especially in the red zone. Vigen also played tight end at NDSU in the 1990s.
"They said it would be a big part of the offense," Schlepp said, "and I wanted to be a part of that."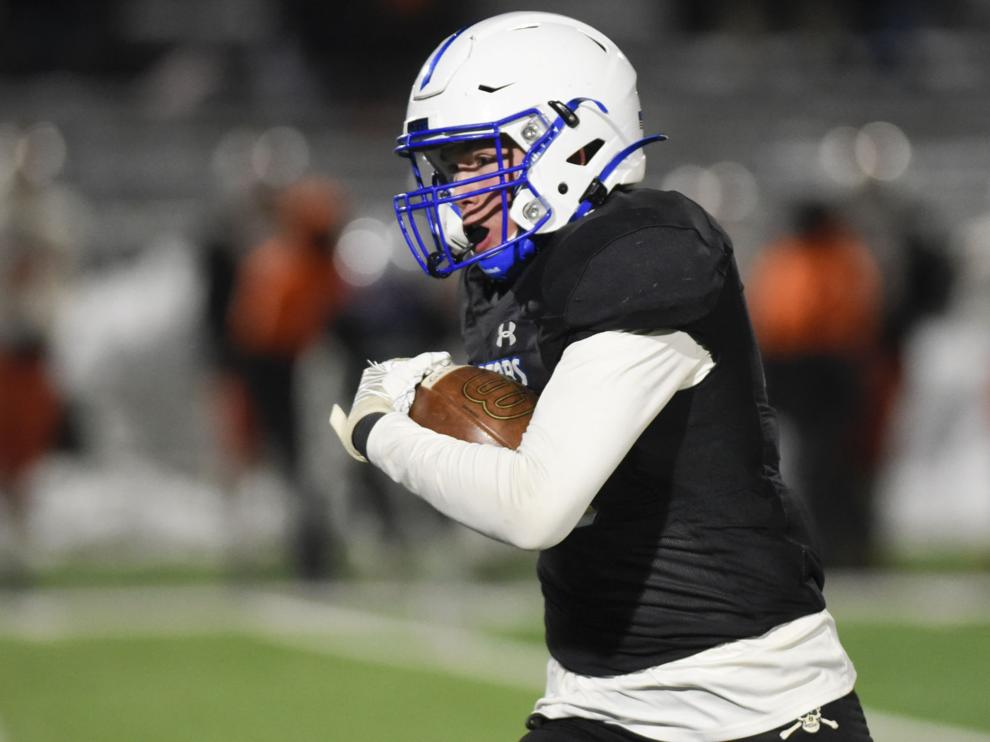 Schlepp feels relieved his recruiting process is over now. In MSU, he feels he's found a place he will enjoy.
But his work isn't over. He plans to speak to Bobcats players he knows, like Bozeman's McCade O'Reilly, as well as his college coaches to identify what drills he should practice to ready himself.
"I'm going to work my butt off in the weight room in the springtime," Schlepp said, "and hopefully I'm ready to go."