BUTTE — When Shrine Game West team head coach Mike Cutler is asked about how far his history with East team head coach Les Meyer goes back, he jokes that it started in 1928.
While it was not quite that long ago, the two coaches have been competing on the field since the 1980s, when both were playing football in junior high — Meyer in Seeley Swan and Cutler in Philipsburg. It continued into high school and then college, where Cutler was a standout running back for Montana Western (then Western Montana College) while Meyer played defensive back for Rocky Mountain College.
They have coached against one another before and on Saturday night at Alumni Coliseum, they will do so again. Needless to say, there has been a bit of ribbing via text messages between the two friends.
"I can't say anything good about (Mike)," Meyer said with a laugh. "No, obviously Mike's been in education for a long time and he's had great success in his education career. From a coaching standpoint he's found success everywhere he's been and he's had some tough times and that's just Mike. He keeps going, tough as nails.
"He's a great guy to be around."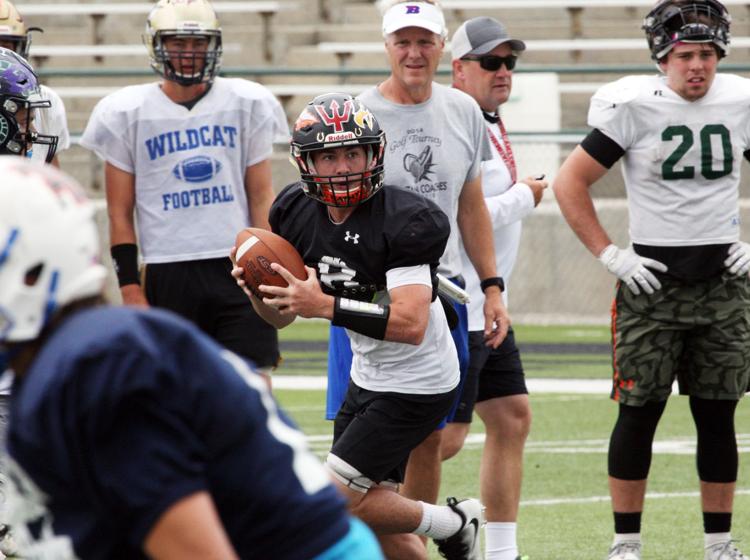 With Cutler now coaching the 8-man Drummond-Philipsburg co-op Flint Creek and Meyer the skipper at Class B Fairfield, the pair have not seen each other on the field much, but they will get another chance in the Shrine Game.
They've certainly found plenty of success, combining for five state football titles since 2011.
"I really enjoy Les and have a tremendous amount of respect for him," Cutler said. "We have been butting heads for a long time, so it's gonna be fun."
Kickoff for Montana's biggest all-star game is slated for 7 p.m. at Bob Green Field, with tailgating starting two hours earlier. The rosters are stacked and 55 of the 82 players in the game are signed to play college sports at the next level. 18 of them are headed to Montana Tech alone.
Athletes from both teams said their teams really started to click in the middle of the week and each side is feeling positive about their chances.
"We're feeling pretty confident," said Holden Sampson, a West team offensive lineman and Helena High grad. "Our offense has had to sharpen up the last couple days, but we're feeling pretty good. Our legs are kinda coming back to us from three-a-days, honestly I think we're all pretty prepared to go out there on Saturday night."
The starting quarterback for the West squad will likely be Missoula Sentinel grad Rylan Ortt, with Kalispell Flathead's Jaden MacNeil also having worked at the spot during the week. Fellow Brave Blake Counts is likely to see a number of carries, as is Kalispell Glacier's Preston Blaine and Columbia Falls' Colton McPhee.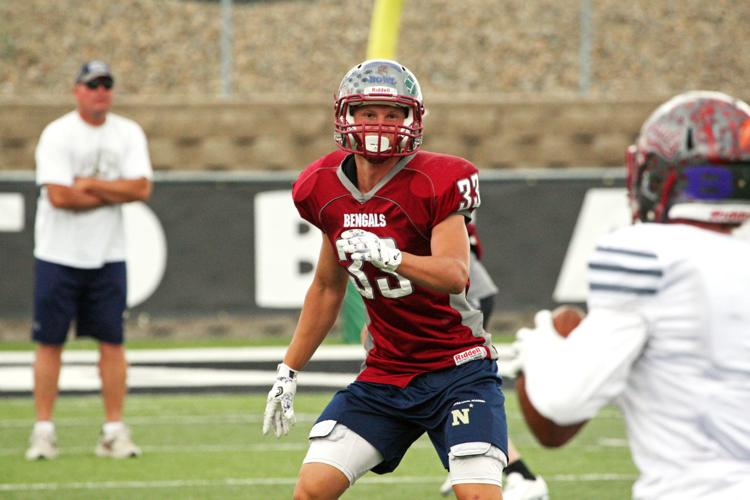 Lewistown's Mitch Norslien will likely start at quarterback for the East team, with Billings Central's Joe Byorth likely to see time at signal caller and wide receiver. The Rams' Jack Studer and Great Falls Central's Riley Dickinson should get plenty of reps at running back.
Standout Bozeman athlete — and Montana football signee — Ryan Simpson will be part of a fairly small wide receivers group for the East team. Meyer said he likely expects several players to play on both sides of the ball.
"We all definitely stepped up and played on another level this week," Simpson said. "I think we're all going to play with a little chip on our shoulder and make sure we prove and represent the school we're from."
While the rivalries between the East and West players will not reach the peak of their coaches, Saturday's Shrine Game should include plenty of drama. On paper the rosters seem evenly stacked and the weather should be sunny and in the low 70s.
All of the ingredients for a good game — and for two old friends to put their coaching skills to the test.