BILLINGS — The Lockwood football team looked tired and solemn at halftime of Saturday's game, despite holding a 14-6 lead over East Helena. The Lion coaches tried to pump their players up.
"Look how many people came out to watch you today," head coach Rob DiGiallonardo told them.
The west bleachers at Herb Klindt Field were filled with people clad in red and silver. Many were family members. Lockwood's pep band was stationed on the south end. Several Lockwood volleyball players were in attendance. A lion mascot wearing a red home football jersey bounced around the stands.
This was a game between two freshman football teams, but that undersells its magnitude. It was Lockwood's first-ever football game before its first-ever home volleyball match and its first-ever homecoming dance — the start of a tradition.
That's why 100-plus people came out to watch.
Back and forth on the gridiron
Lockwood running back/defensive back Beau Contreraz had trouble sleeping Friday night as he readied for Saturday's game. Lineman Austin Theriiault had no such issue. He went to bed around 9 p.m. and woke up 12 hours later.
Don't get him wrong, Theriiault couldn't wait for the game. In fact, he celebrated his 15th birthday on Saturday. But he was relatively relaxed going into the big day.
The rest looked like it paid off. Theriiault lived in East Helena's backfield all afternoon and helped open holes for his running backs on offense.
"At the beginning, I was pretty nervous," Theriiault said. "But in the end, when you get to hit a guy, all that pressure gets worn off."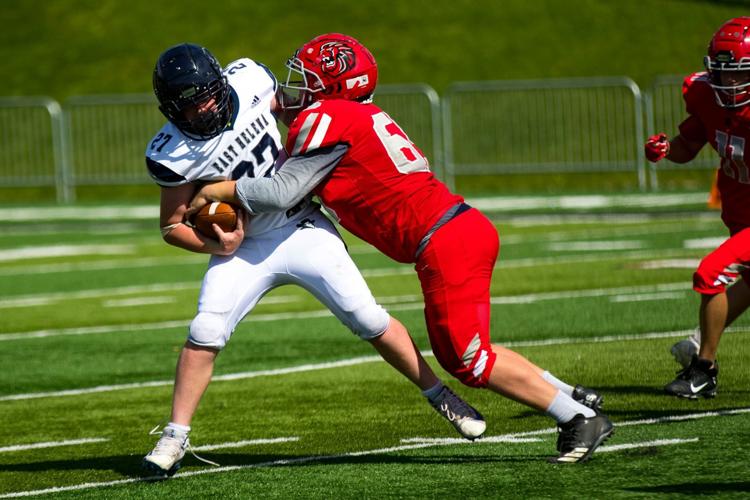 Lockwood took the lead in the second quarter and stayed ahead until the 3:27 left in the game, when East Helena quarterback Braden Howell ran 61 yards to put the Vigilantes up 18-14. That was the final score.
Like Lockwood, East Helena is days into its first year as a high school. The Vigilantes hosted Frenchtown for their first-ever game, and Saturday marked their first win.
"It's amazing," Howell said. "All you want to do is win and play as best as possible so you can leave a legacy behind."
The Lions were disappointed with Saturday's result and spoke about the ways they need to improve. But they recognized the positives: two touchdowns, solid defense and a lead for most of the game with little-to-no depth. Incomplete physicals, illnesses and injuries reduced Lockwood's roster to 12 players by the end of regulation.
Contreraz scored both touchdowns for Lockwood — on a 14-yard run late in the first quarter and on a 12-yard pass from Dylan Bryd midway through the second. Contreraz rushed for a two-point conversion following the second score.
"The play before the touchdown, I was like, 'Alright, we need to get points up on the board,' " Contreraz said. "Once I got the first down, I was like, 'Alright next play, they're gonna get the block. Trust them.' And then I ran for the touchdown. … I was really excited."
Contreraz wears No. 19, which carries significance at Lockwood. Because the school is starting in 2019, one football player will be "handpicked" to don the No. 19 jersey, said Lockwood School District superintendent Tobin Novasio.
Players and coaches for both teams were thrilled to play on Rocky Mountain College's home turf. Some of them believe Saturday's game could spark the start of a rivalry.
For one Lockwood lineman, Saturday's game was a nearly perfect gift.
"I was hoping we'd get a win, but I'm still satisfied with this," Theriiault said. "It gave me a chance to go and hit some people on my birthday."
Lockwood volleyball energizes crowd
The outdoor environment and vast confines subdued the fans' volume at Herb Klindt Field.
Noise thrived at Sturdevant Gym.
Lockwood's volleyball players needed a few minutes to adjust to the raucous crowd late Saturday afternoon, but they settled down and beat East Helena 25-17, 25-18, 12-15, 16-14 in the first home volleyball match in Lions history.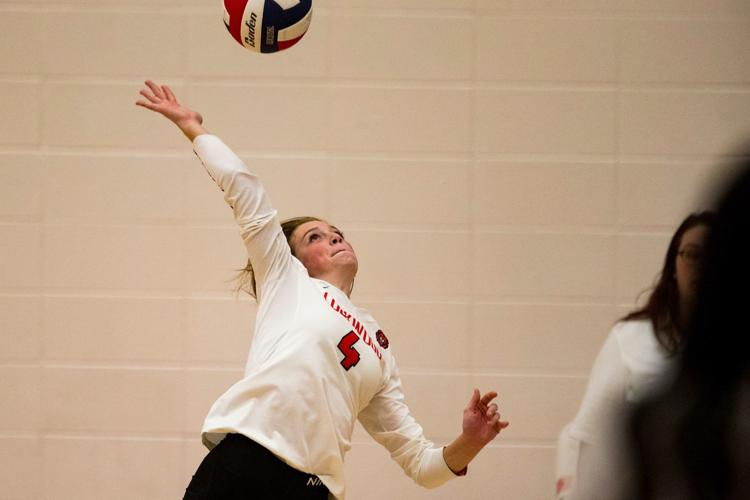 "At first, they were super embarrassed that people were here cheering, and it also made it very hard for them to talk because this isn't a very loud group of girls anyway," said Lockwood head coach RanDee Ochinero. "They knew what today meant, and they really showed it."
The volleyball team attended the football game, which helped prepare the players for their match. It also increased the tension.
"During the football game, that's all we were talking about, was the volleyball game," said outside hitter Emma Painter. "Nerve-wracking, but also exciting to be able to play at the first homecoming."
Lockwood setter Alison Foley said she was nervous about the possibility of losing Saturday's momentous match. But she and her teammates drowned the noise out and earned the victory. Foley passed to Painter for the match-winning point.
"They started the tradition tonight," Ochinero said, "that Lockwood volleyball wins on homecoming."
First home games for Lockwood football, volleyball
Lockwood vs. East Helena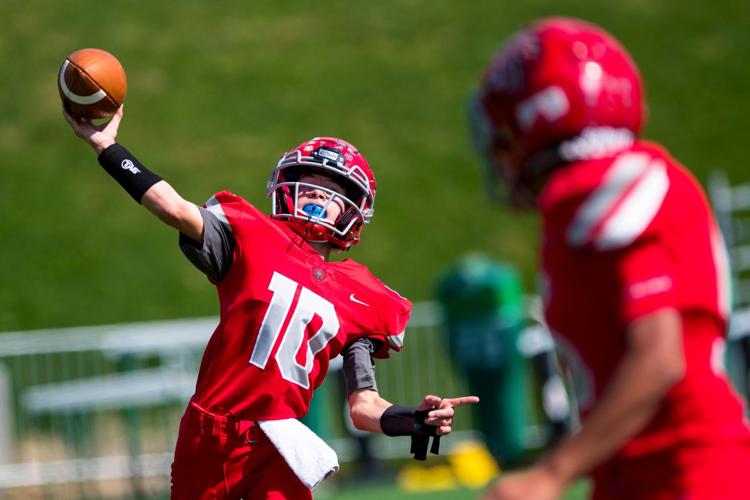 Lockwood vs. East Helena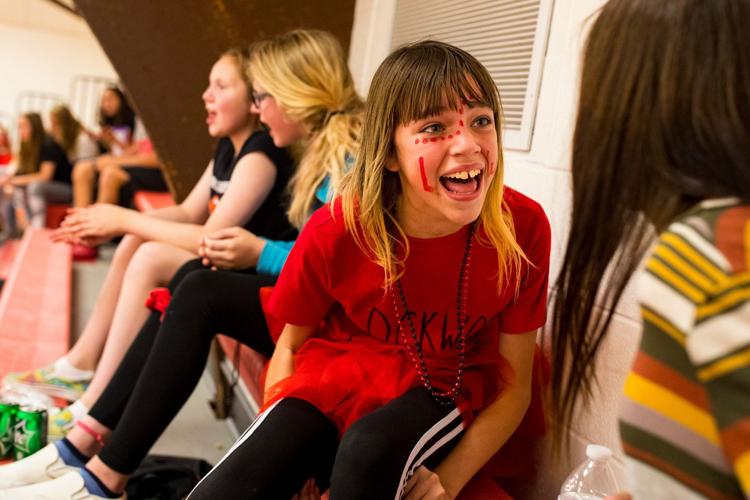 Lockwood vs. East Helena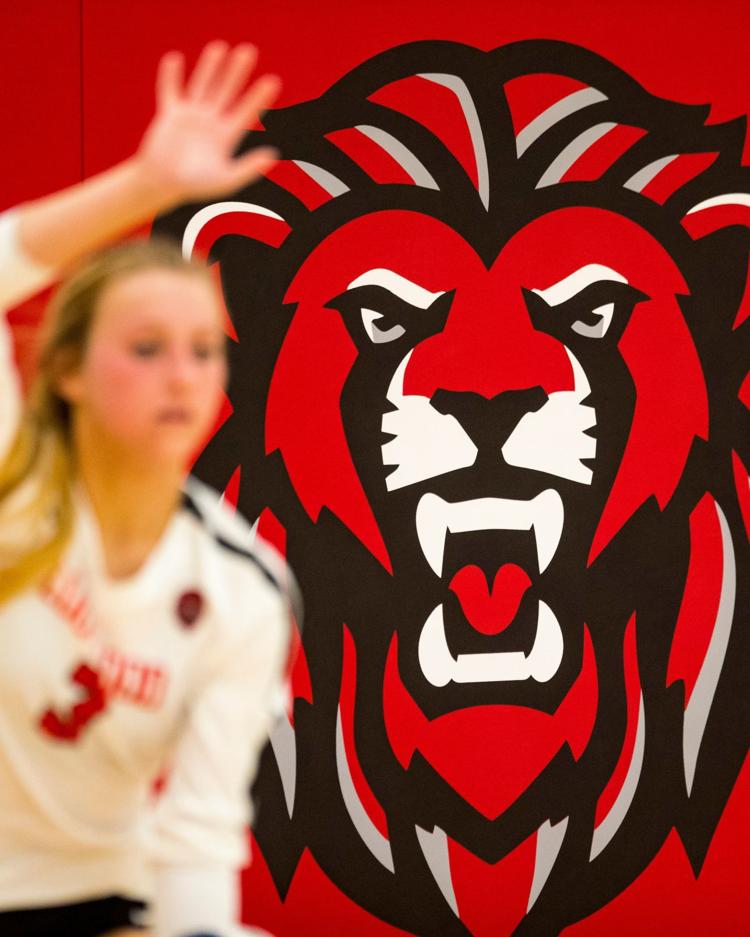 Lockwood vs. East Helena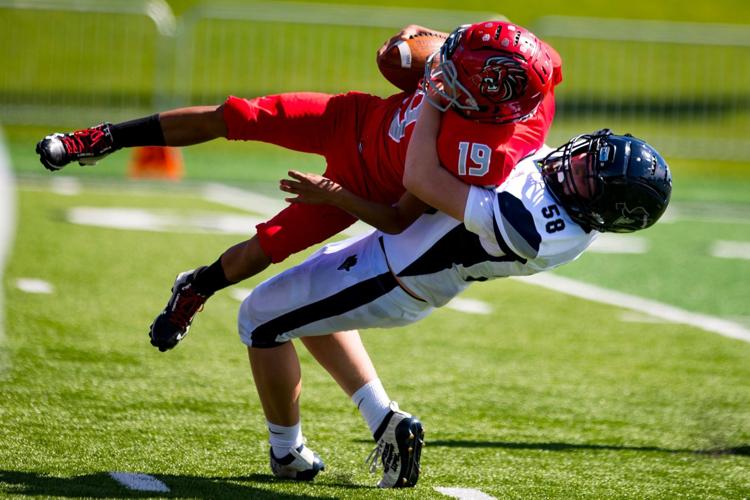 Lockwood vs. East Helena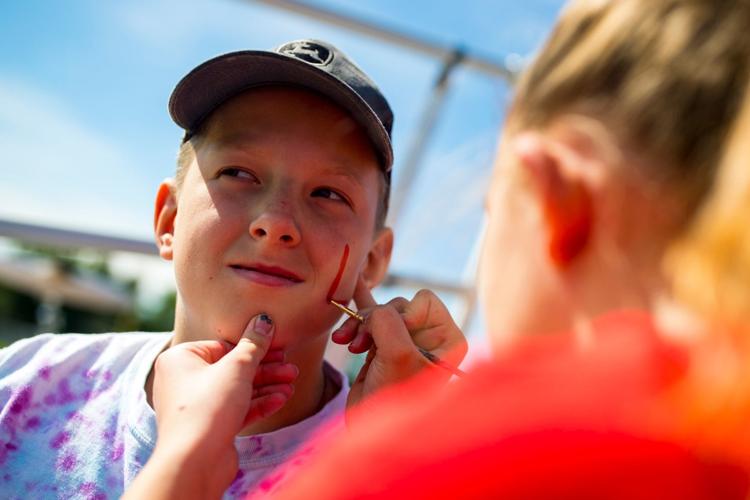 Lockwood vs. East Helena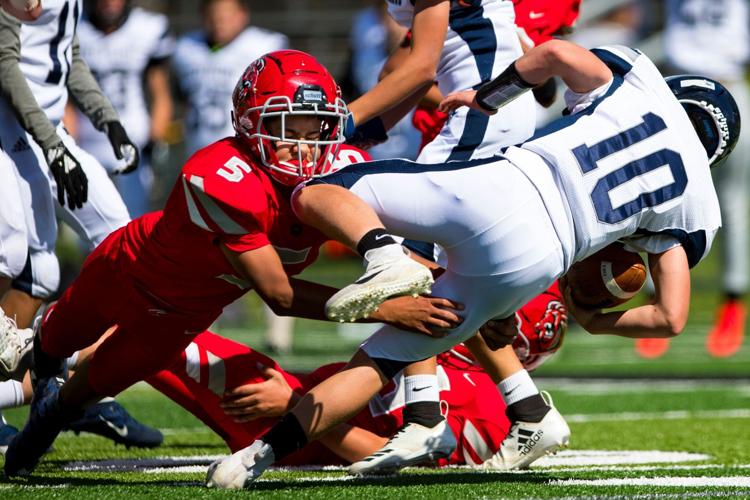 Lockwood vs. East Helena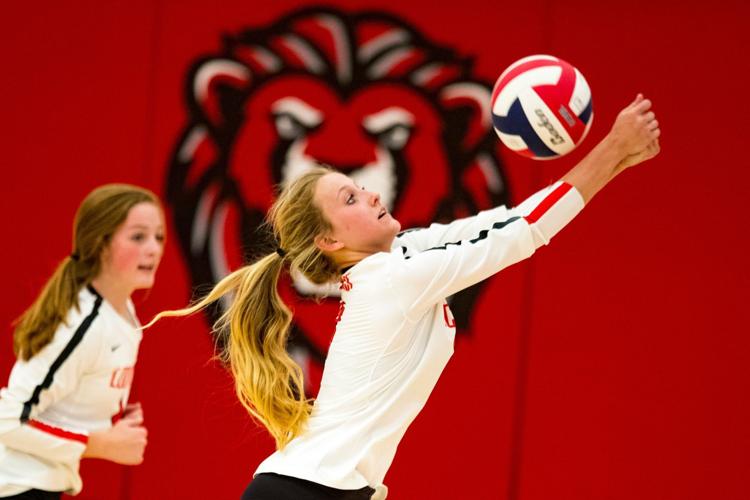 Lockwood vs. East Helena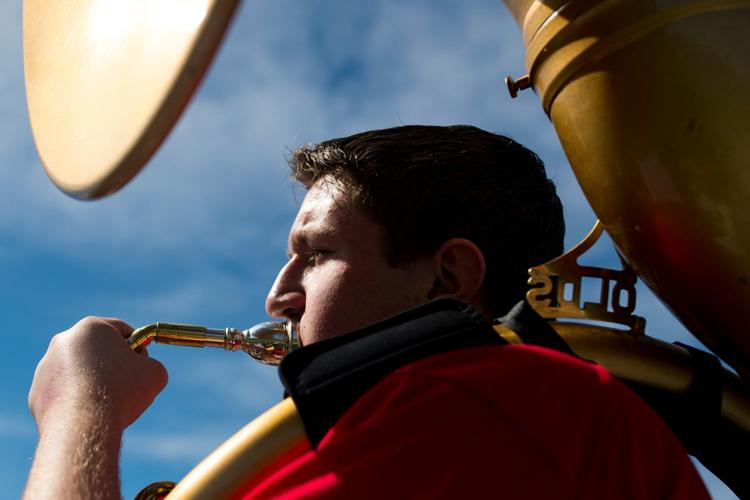 Lockwood vs. East Helena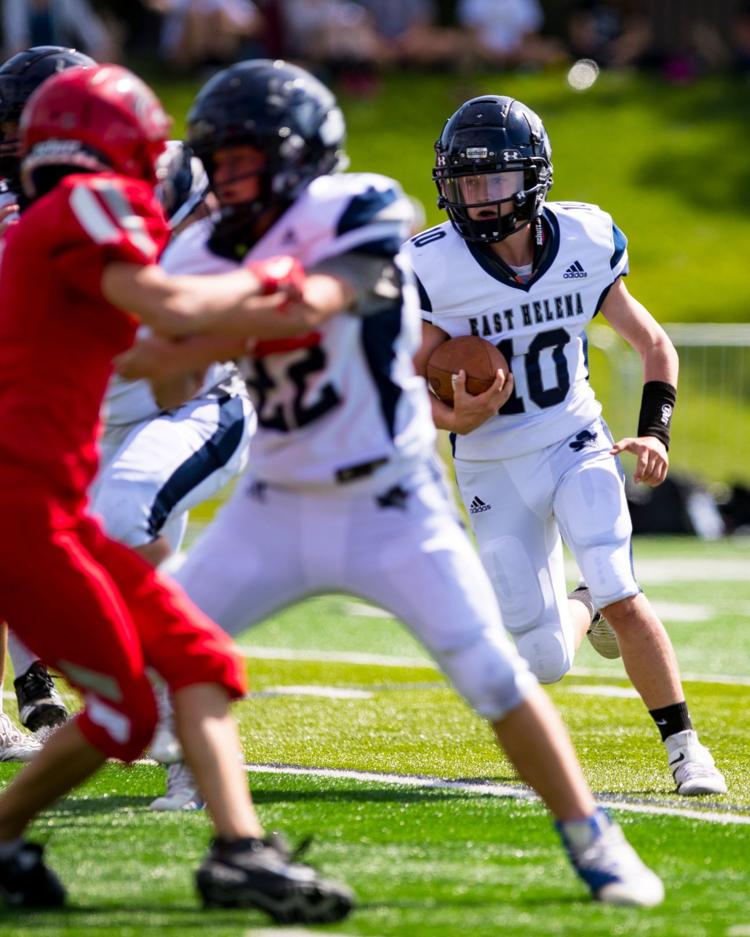 Lockwood vs. East Helena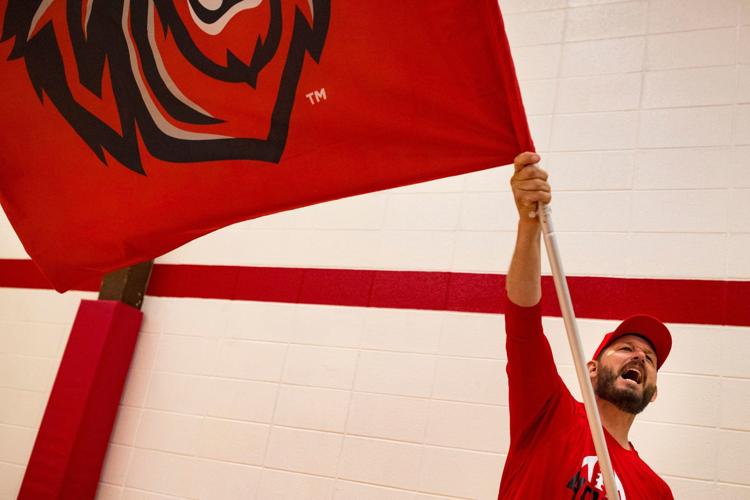 Lockwood vs. East Helena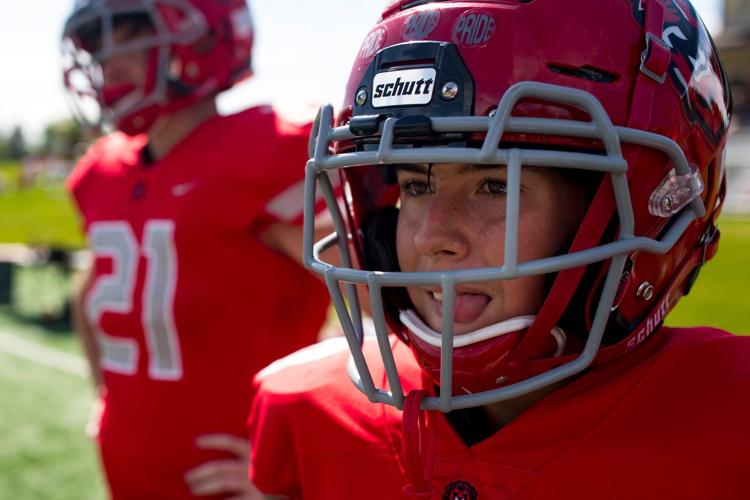 Lockwood vs. East Helena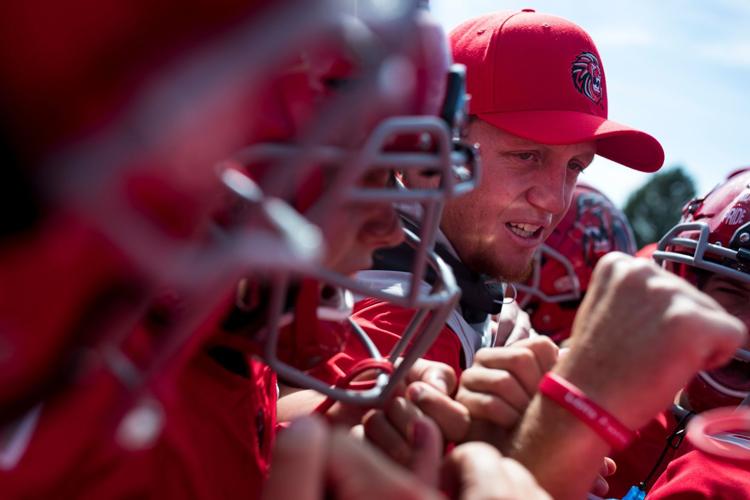 Lockwood vs. East Helena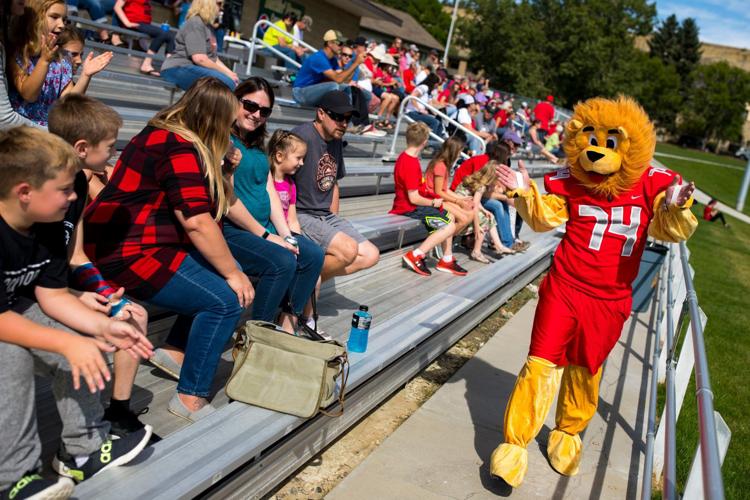 Lockwood vs. East Helena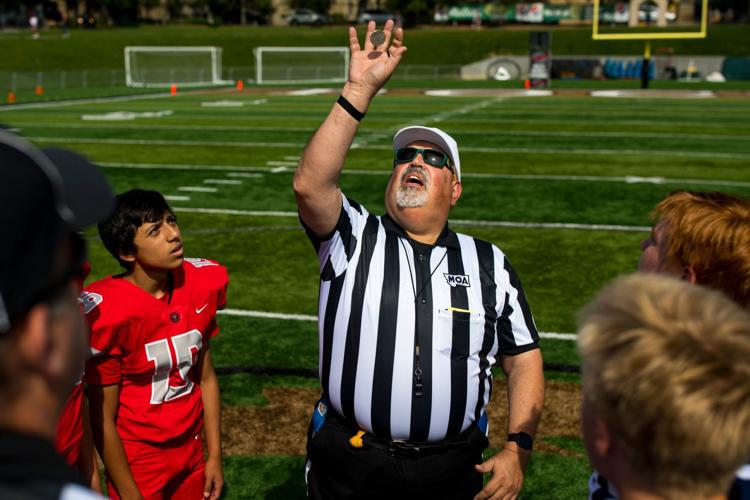 Lockwood vs. East Helena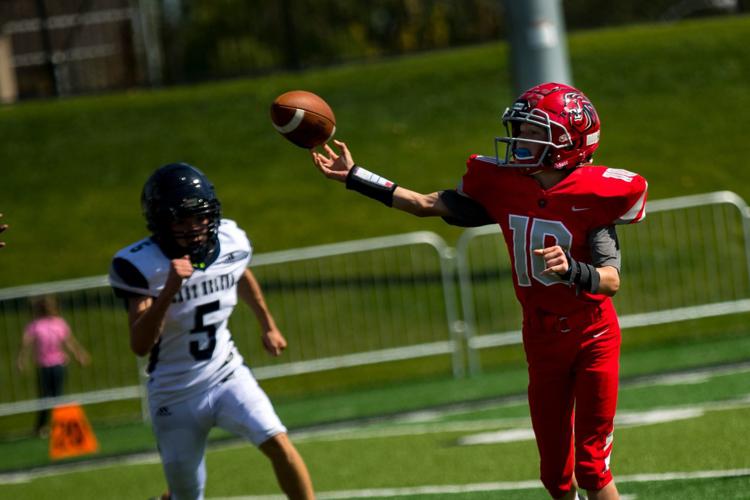 Lockwood vs. East Helena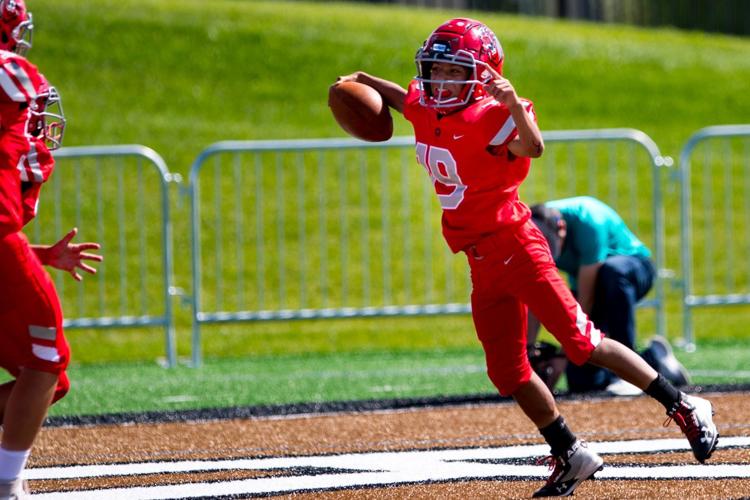 Lockwood vs. East Helena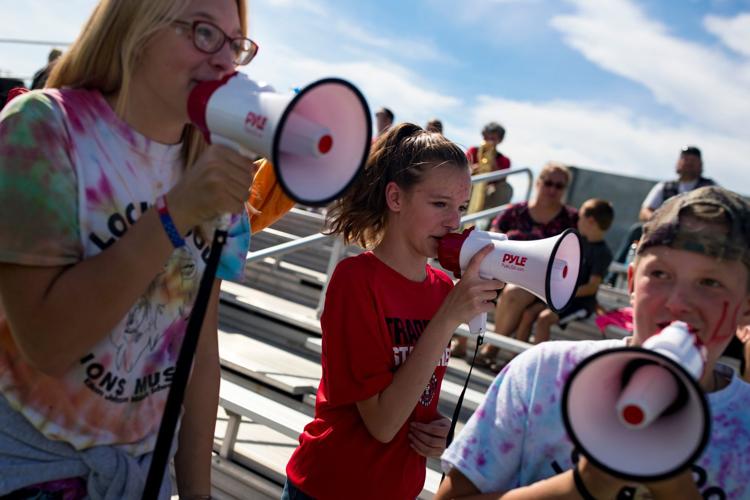 Lockwood vs. East Helena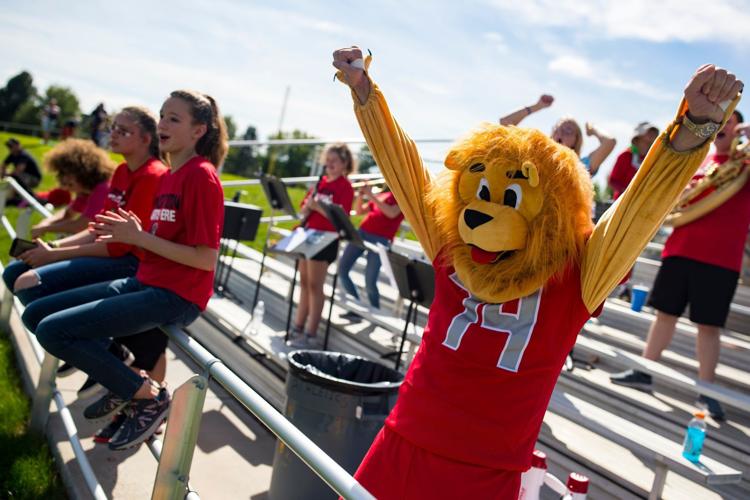 Lockwood vs. East Helena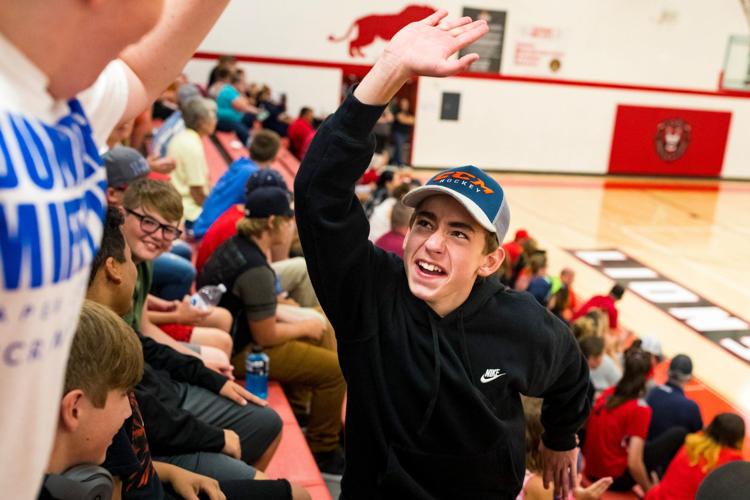 Lockwood vs. East Helena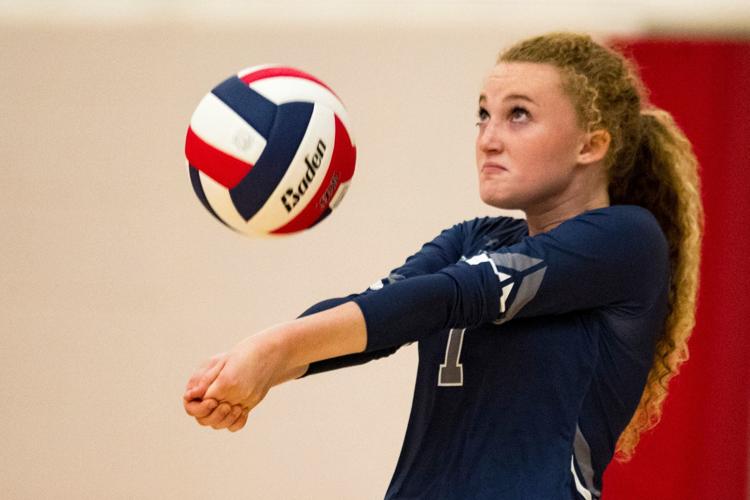 Lockwood vs. East Helena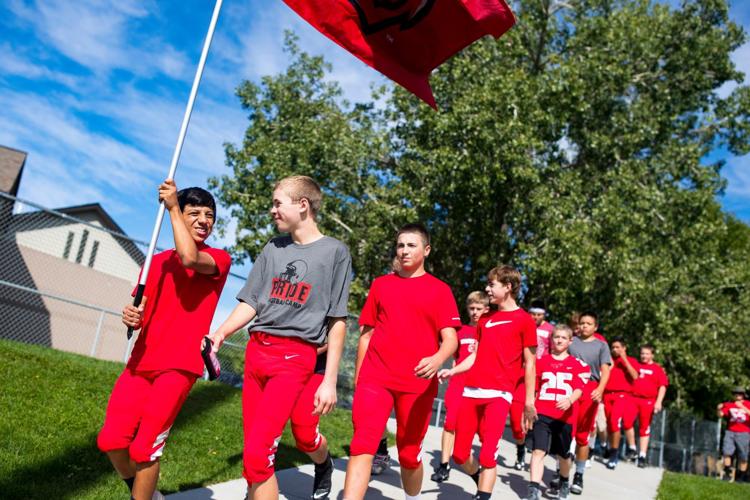 Lockwood vs. East Helena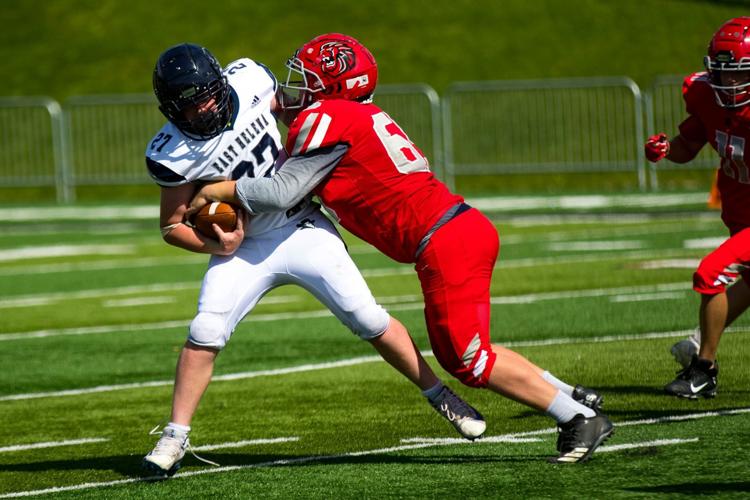 Lockwood vs. East Helena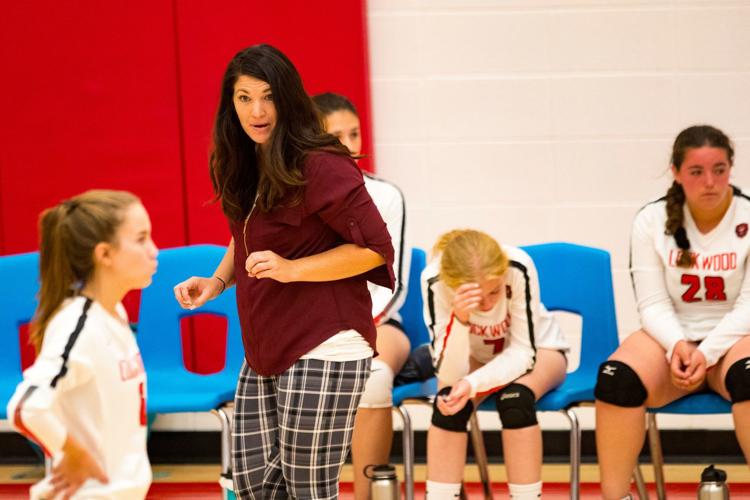 Lockwood vs. East Helena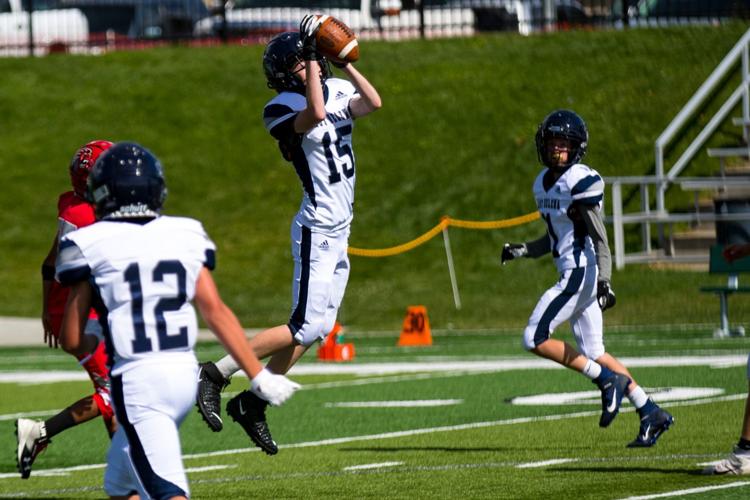 Lockwood vs. East Helena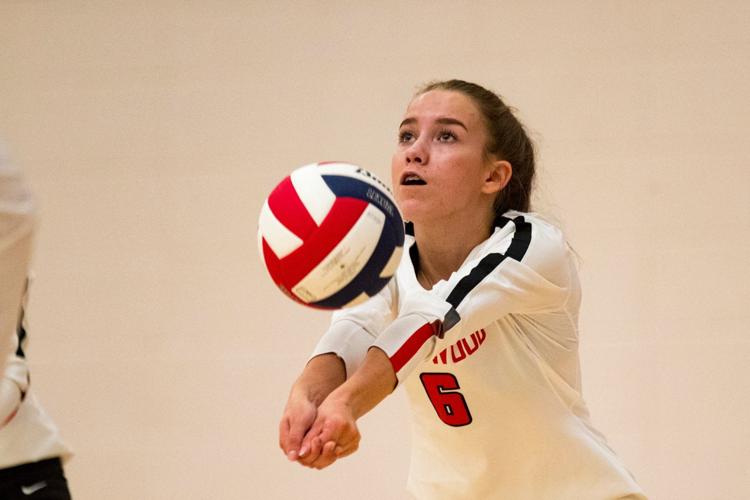 Lockwood vs. East Helena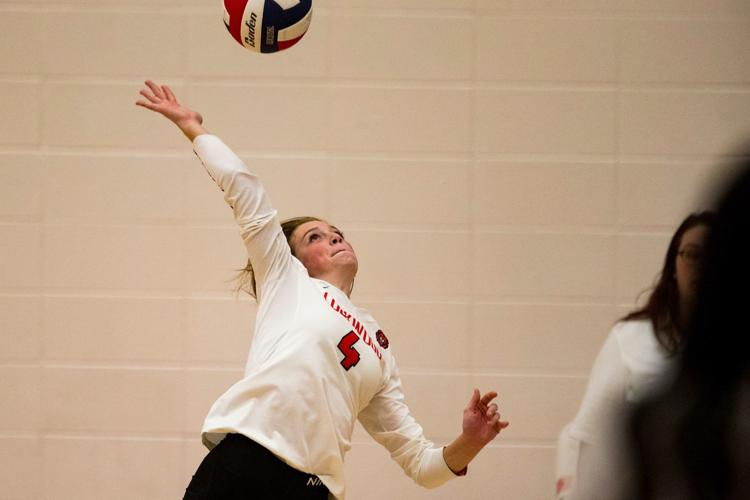 Lockwood vs. East Helena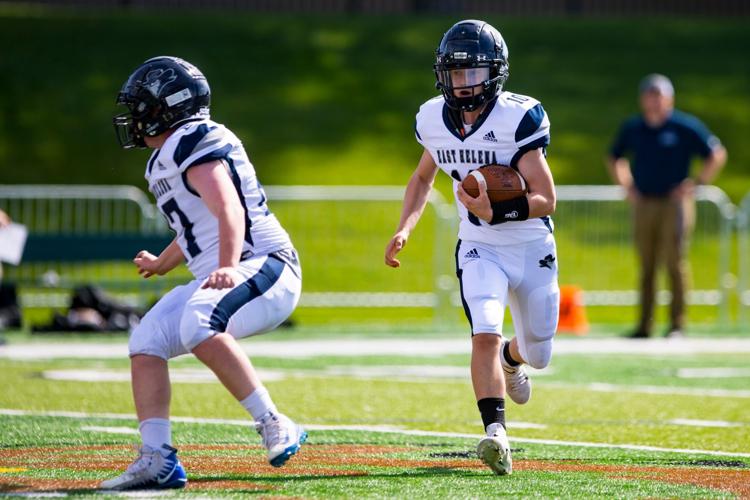 Lockwood vs. East Helena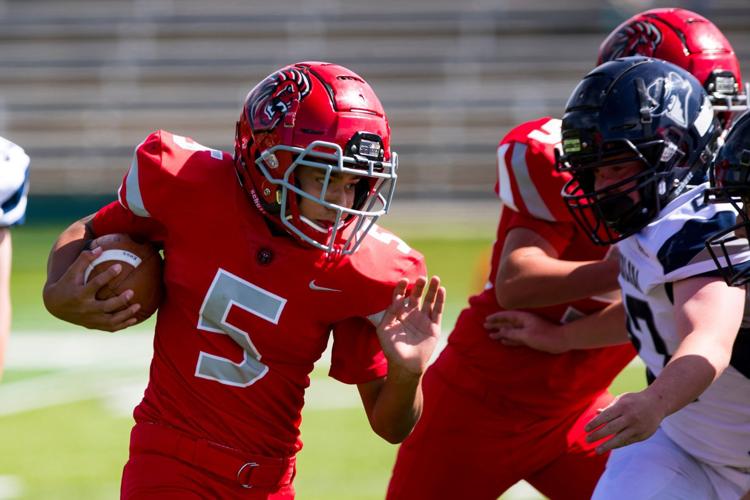 Lockwood vs. East Helena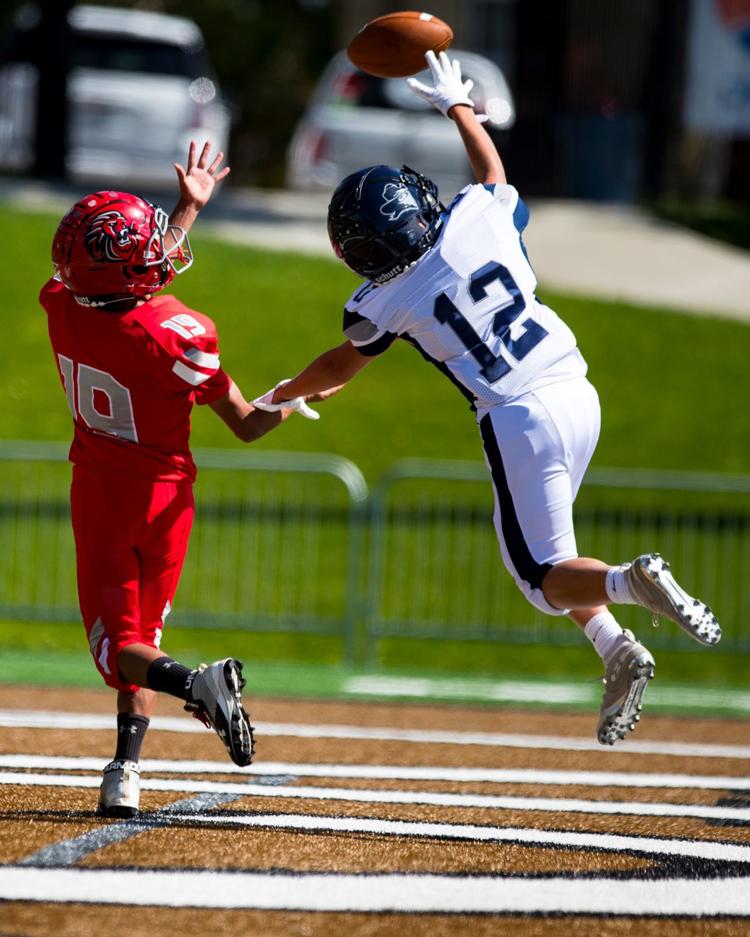 Lockwood vs. East Helena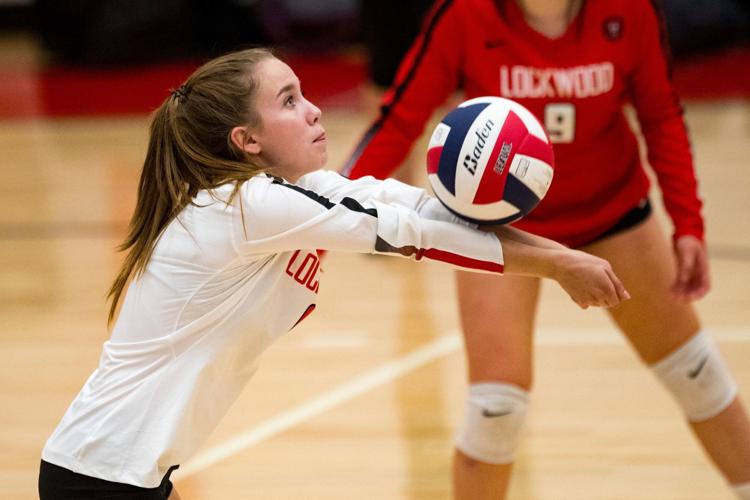 Lockwood vs. East Helena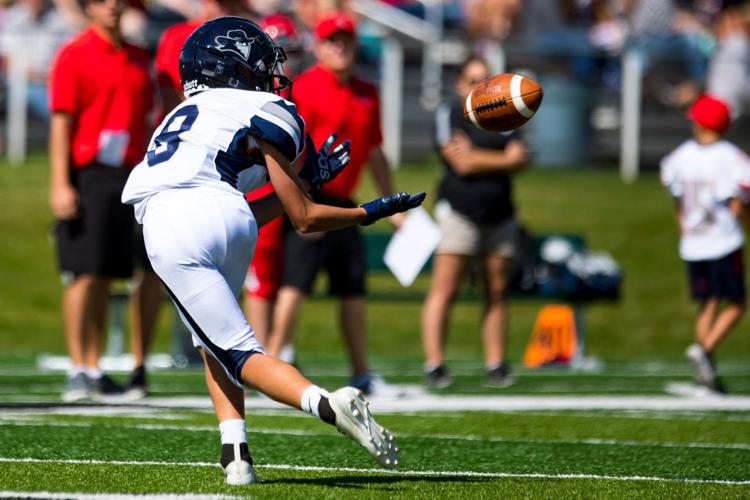 Lockwood vs. East Helena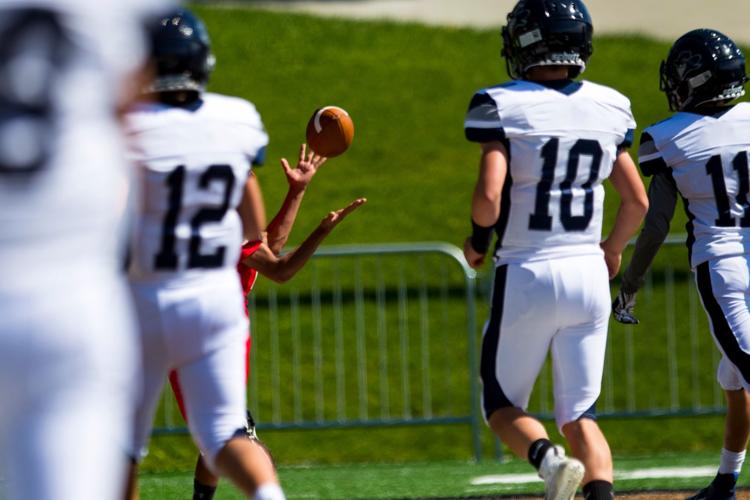 Lockwood vs. East Helena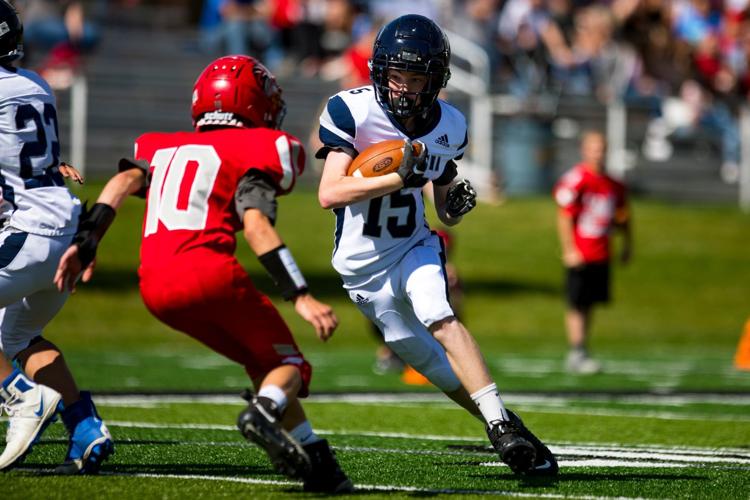 Lockwood vs. East Helena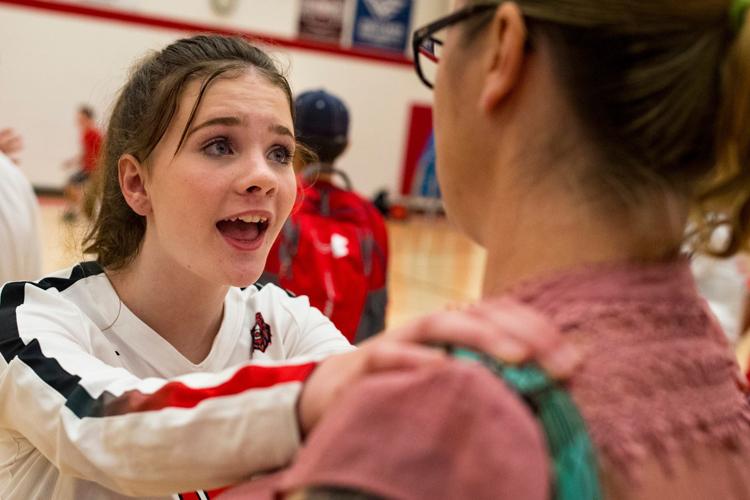 Lockwood vs. East Helena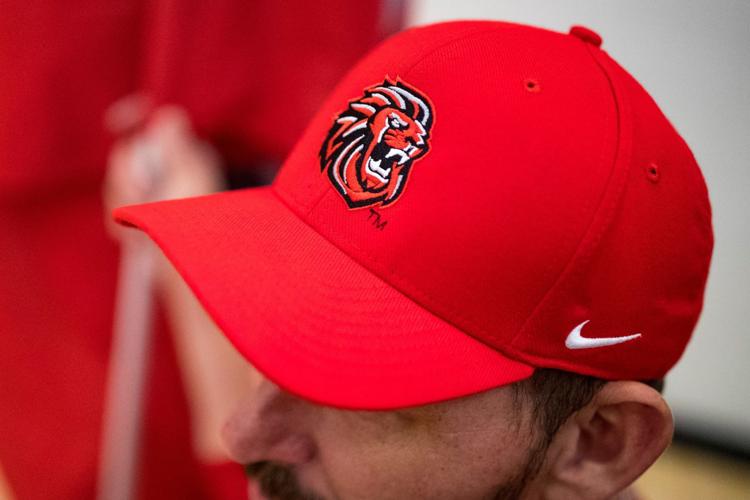 Lockwood vs. East Helena