BILLINGS — A Colstrip native and a Colts gridiron mainstay is the school's new head football coach.
Andrew Torgerson was hired to replace Stacey Yates at Colstrip High School on Monday. Torgerson, a 2009 Colstrip graduate, was an assistant coach for the Colts the last five seasons.
"That was always one of my goals, to be the head coach of a football program," Torgerson told 406mtsports.com on Friday. "I've always loved Colstrip Colt football. Just continuing the tradition we've had of hard-nosed Colt football."
Torgerson, 29, played quarterback and safety for the Colts, and he saw playing time at QB and wide receiver at Minot State in North Dakota, from where he graduated in 2015. He earned a teaching degree and currently teaches physical education at Colstrip.
He coached quarterbacks and helped out with other parts of Colstrip's offense the previous five years.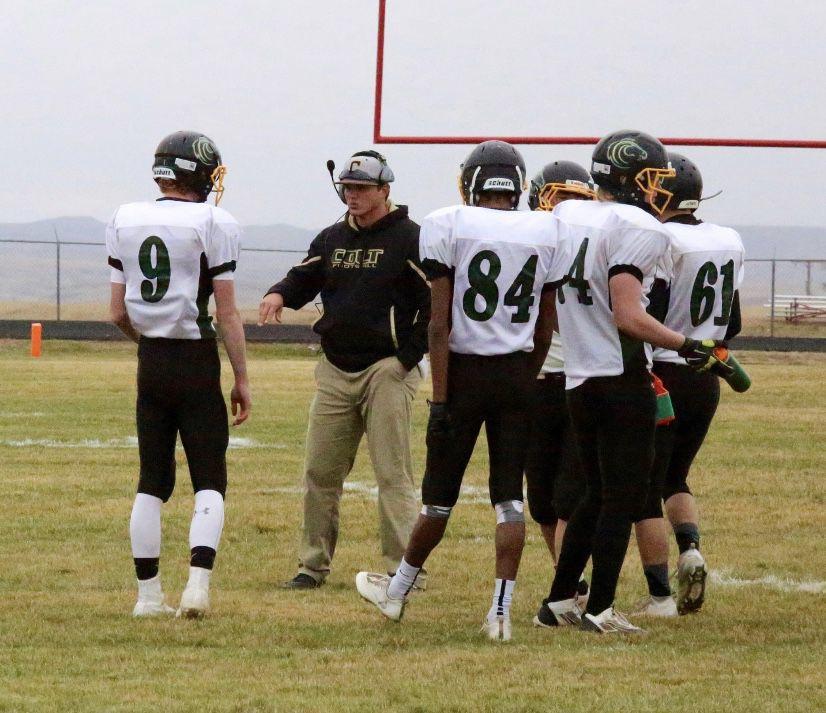 Yates, 47, spent five seasons as Colstrip's head coach. He resigned mainly to focus on his son, Trey, an outgoing Colstrip senior who has signed with Montana State. Trey's older brother, Tucker, also played for the Bobcats (both brothers are linemen).
Stacey Yates said he attended all of Tucker's home games, but his coaching responsibilities prevented him from going to Tucker's away games.
"I just missed out on quite a bit of stuff with Tucker," Yates said Saturday. "I don't want to miss anything with Trey."
The Colts made the Class B state quarterfinals in every season from 2015 to 2018 but missed the 2019 playoffs and finished with a 3-4 record. Colstrip had 19 players on its roster by the end of last season, Yates said.
Yates believes Torgerson can get more Colstrip boys to join the football program.
"He's got good coaching qualities. Very patient," Yates said. "He wants to bring the best of the kids out."
Torgerson intends to build the Colts from the ground up with a strong focus on the youth programs. Some of his short term plans are in limbo due to the uncertainty surrounding the coronavirus pandemic. He's figured out which activities are allowed this summer, and he's trying to be flexible as fall approaches.
"I'm super excited for the kids at Colstrip to take on the challenges," Torgerson said. "(I'm) learning and growing as a coach, and helping the kids grow, as well."