MISSOULA — Imagine having to get surgery on your birthday.
Days after tearing his anterior cruciate ligament (ACL) while playing defense at the Griz basketball camp in early June of 2018, that was exactly the reality Missoula Sentinel's Dylan Nordberg faced. On June 21, his birthday, the now senior outside linebacker for Missoula Sentinel went under the knife and had a bone patellar bone autograft procedure done.
It was not the best birthday present he had ever received
"No, it definitely wasn't," Nordberg said during Sentinel's final practice before the Spartans take on Billings Senior in the State AA quarterfinals. "Just have to fight through adversity I guess, it just makes me stronger as a person and everything. And makes me stronger on the football field as well."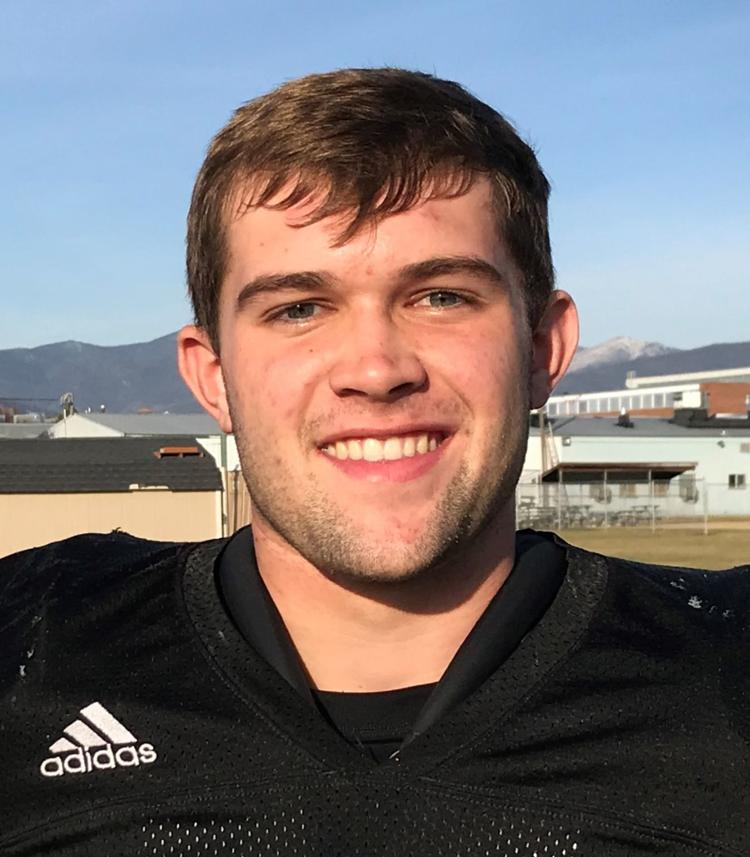 He would not step on to the field or court once during his junior year and it was the second time he needed ACL surgery; he also tore up his knee in eighth grade, again without contact.
During his second injury recovery, he worked two or three days a week with a physical therapist and then an additional three days per week with a personal trainer at Pfahler Sport Specific. It was a grind, he said, but he wanted to get back to playing football, his favorite sport.
Despite being out with a bum knee, Nordberg was at every practice, game and team event. He pitched in as a student volunteer coach with the linebackers and helped fly the team's drone during practice.
Hours were spent going over film and watching the game he loved and could not physically play.
There were certainly some tough moments.
"The first few months, I wasn't really able to walk or anything, I was just sitting there doing nothing," Nordberg said. "It was really painful for a while. But as soon as everything started to pick up a notch, I was working out good and feeling good, so I was ready to play some football."
Fast forward to his senior year. Nordberg says he is still recovering a little bit, but he has started throughout the season and leads the Spartans in tackles, according to stats inputted at MaxPreps.com.
He has one interception this season — which he returned for 10 yards in a 21-3 win over Senior earlier this year — and has a pass defended as well.
"I think it sends a message to a lot of other kids," Sentinel head coach Dane Oliver said. "It's super gratifying to see a kid bounce back and we talk so much about resiliency and what the game of football teaches.
"He embodies that."
Listed at 5-foot-11, 185 pounds, Nordberg is not the biggest player on the field, but is quick and strong in coverage. He started out as a nickelback and retains many of those pass coverage skills.
He has been a critical component on a 9-1 Sentinel squad that is looking for its first state semifinals appearance in at least 20 years and first championship appearance since 1984.
The Spartans will have to take out a tough Billings Senior squad at Missoula County Stadium on Friday at 7 p.m. in order to do that, but the team is confident. Nordberg is too, and being able to play this season means more to him than anything.
"It means a lot. I've been playing football my whole life," Nordberg said. "It just really gets to me, because being out a whole year, it's really nice playing with all these guys. It's really fun."
Loyola at Manhattan
After downing Huntley Project 20-0 on the road in the first round of the playoffs, the Rams will have a bit shorter trip west this week as they face the Tigers.
Manhattan downed Cut Bank 41-0 in the opening round of the playoffs and is undefeated at 9-0 on the season. The Tigers have outscored opponents 354-76 this year and are 5-0 at home. Either Fairfield or Florence awaits in the state semifinals.
Kickoff is slated for Saturday at 1 p.m.
Griz commits in the playoffs
Five 2020 Montana commits were in the playoffs and four are playing games on the second weekend.
Hamilton's Carson Rostad will face off against Billings Central in a rematch of last year's state title game. Kalispell Glacier's Drew Deck will travel to Butte for a matchup with the undefeated Bulldogs. Sentinel's Jaxon Lee and Bozeman's Asher Croy are also still in the playoffs, with the Hawks playing Helena High.