BUTTE — Before Butte High's homecoming game against Missoula Sentinel last season, quarterback Tommy Mellott was passing around the ball with his teammate Ryan Neil in the old gym at the school.
Eight-year-old Travee Carpenter was hanging around watching the older boys toss the pigskin around and before long she walked over to them.
Butte High cheerleading coach — and Travee's mom — Holly Carpenter made the signs that the team ran through before each game and it was an unwritten rule that when she was in there working, balls were not to be thrown around. Basketballs, in fact, had wrecked signs before.
Travee, who her mom calls 'a ball of fire', walked over to the two older boys and pointedly asked what, exactly, they were doing. Mellott told her he was a football player and proceeded to sit down and strike up a conversation. A friendship soon blossomed.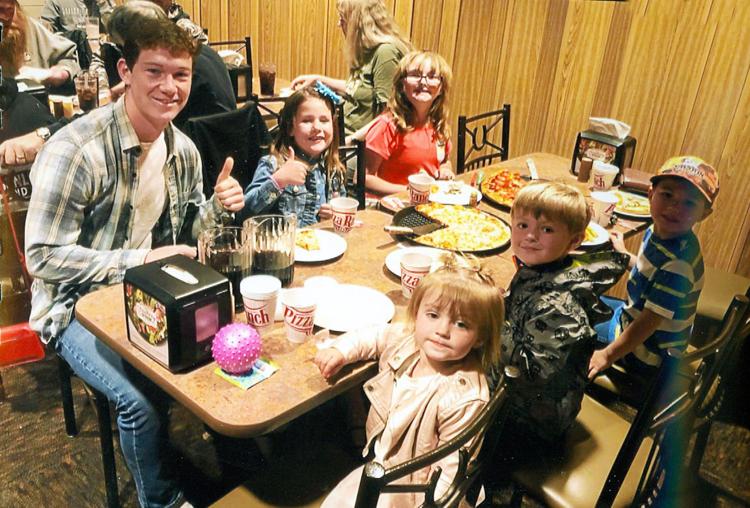 The now senior quarterback has gone out of his way to take photos with her and even came to her birthday over the summer. Taking time out of their day to be a positive role model for a child is not something a lot of high schoolers may care to do.
But for the future Montana State football player, it was second nature.
"It's kind of a once in a lifetime opportunity," Mellott said. "You don't get very many opportunities where someone would look up to you like that. I can pass something forward, you know? It's really special that I've got that opportunity to do this. I'm really proud of that."
Mellott even once signed a ball for her and he wrote, 'To my lucky charm Travee. Keep smiling!' Travee was, in fact, a bit of a lucky charm and every game she's attended since that point Butte has won, with the exception of Bulldogs' loss last year to Billings West in the playoffs.
Travee — and the rest of the Bulldog faithful — have had a lot to smile about so far this season too. The Butte football team is 6-0 with a contest against one-win Kalispell Flathead on tap for Friday evening. It is the first time since 1991 that Butte has been unbeaten this deep into the year and they have nearly locked up the first seed in the Western AA and the first-round bye that it entails.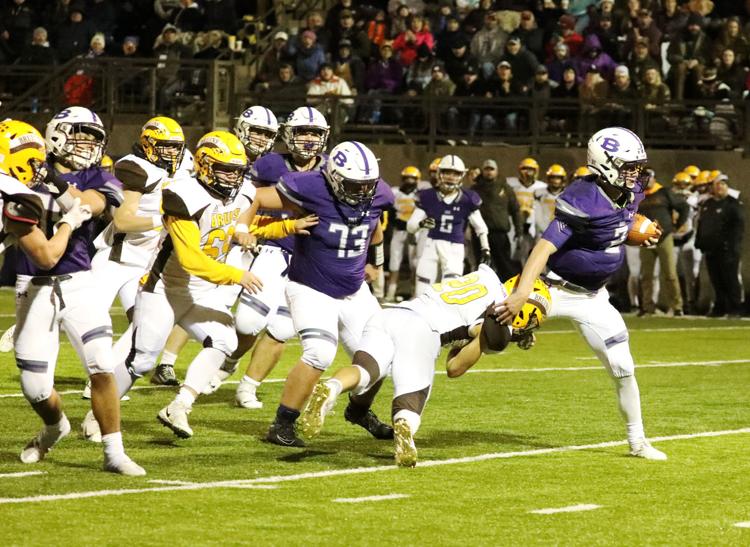 Wander around Naranche Stadium a bit prior to kickoff on game day and you will hear snippets of conversation comparing them to some of the greatest teams in the long, proud history of Butte High football.
"It's cool, but it's really cool that we have the opportunity to make that for ourselves," Mellott said. "30 years, there could be teams that look back and say, 'we did what the 2019 team did'. So it's just kinda special we can make our own reputation. We just have the opportunity this year."
The hype, well, it is there. The team seems to not be getting ahead of itself and head coach Arie Grey is fond of saying that he just expects his players to get one percent better every day.
And many of his players have come a long way in a few short years, Mellott included. Grey still remembers the first time he ever met the signal caller.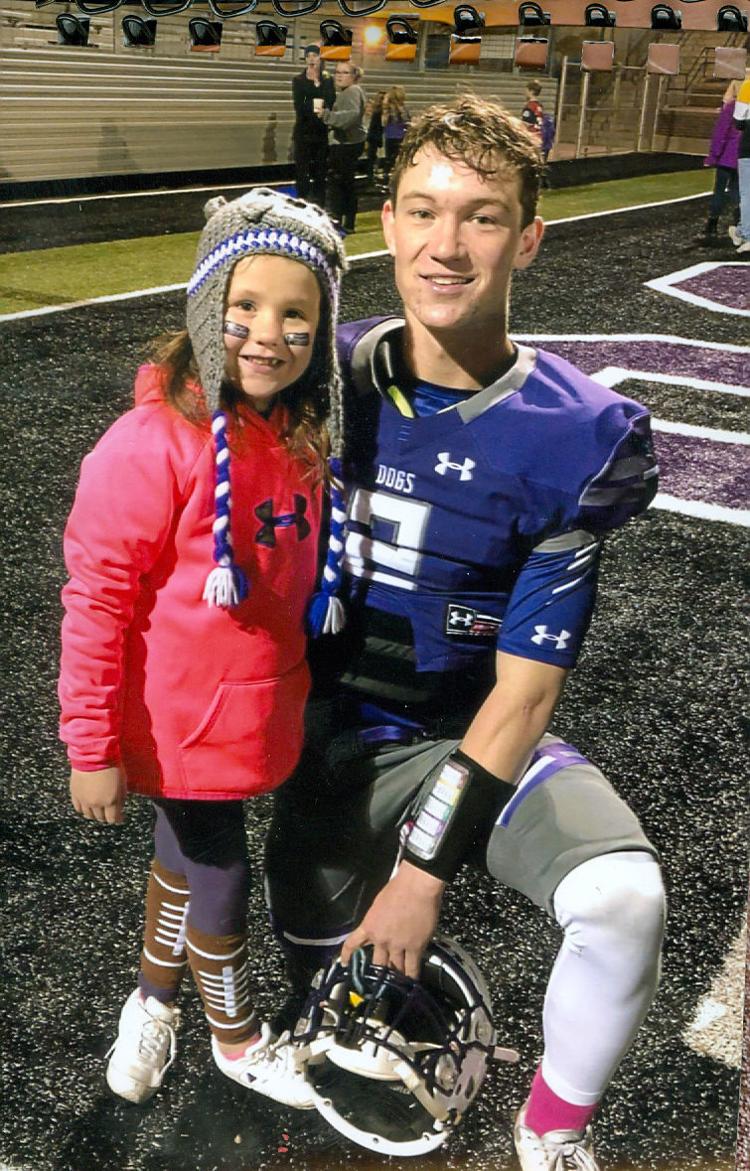 Speaking at Margaret Leary in around 2013, Grey noticed a kid talking while he was speaking and realized almost immediately that it was Mellott.
"I remember I went up to him afterwards and said, 'Hey, if someone's talking, make sure you're quiet,'" Grey said with a bit of a laugh at a recent Butte practice. "And he's kinda looking at me and he kinda gives you this look."
Mellott, to his credit, listened to the advice. A couple years later, when he was in eighth grade, Mellott had a chance to come up to the high school and do a throwing workout with some of the older kids. He impressed immediately, especially with his keen understanding of the intricacies that go into Butte's high-powered, air raid offense.
Now, of course, Mellott is quarterbacking the top offense in Class AA football. He has completed 98-of-150 passes for 1554 yards, 17 touchdowns and just a single interception. Mellott is also second on the team in rushing with 76 carries for 617 yards and 11 touchdowns on the ground.
"The thing about him is that he doesn't take anything for granted," Grey said. "He's never, ever been, in my eyes I've never felt that he's been complacent … if there were 26 hours in the day he'd use all 26."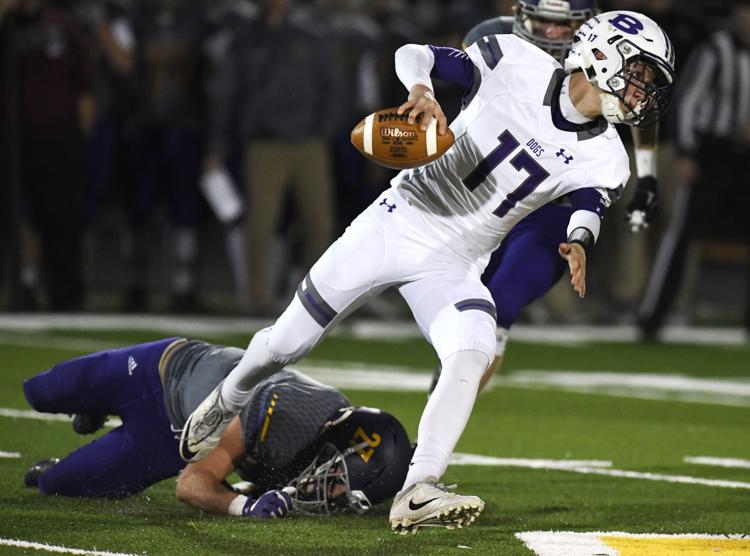 But things were not always rosy for the Bulldogs and Mellott, who has fought injury the past two seasons.
Since a state championship in 2012, the Bulldogs have been to the playoffs just twice — 2013 and 2018 — and went 4-16 combined in the 2016 and 2017 seasons, which were this senior class's first two in high school.
They certainly have come a long way.
"This is a special senior class. They've come along for four years now and understood and trusted the process," Grey said. "You can go top to bottom of this whole entire senior class, everything they've done. Not just football they've helped. They've helped every other program in this school and helped programs outside of the school and what they've done.
"It's a really special group."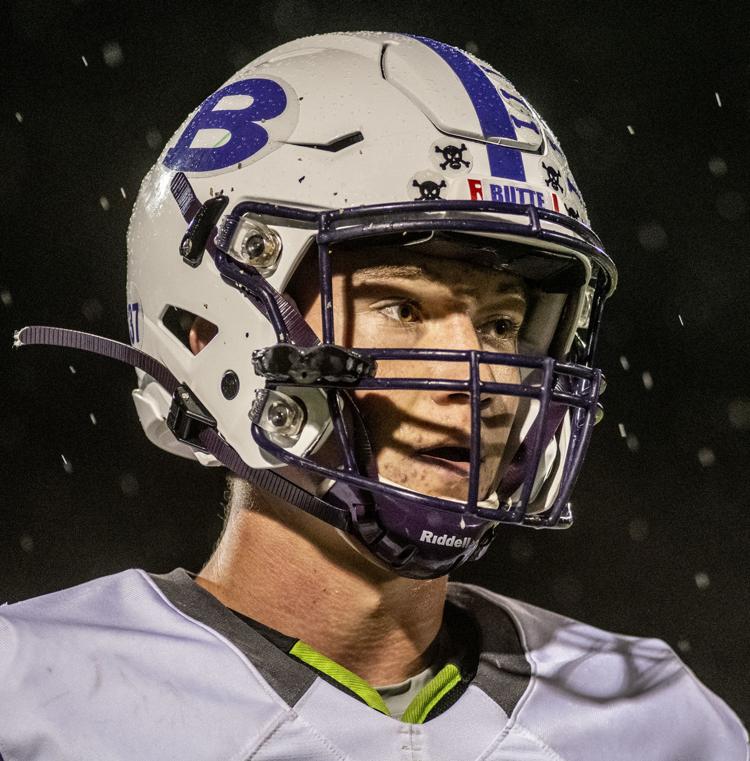 What they — as well as a strong junior class and a rising sophomore group — have done is nothing short of impressive. Ask just about anyone connected with this group of Bulldogs and they will tell you something nice one of them has done for somebody.
In many ways they have represented the very best of Butte. The old clichés of 'Butte Tough' will come up, but so will the togetherness and the teamwork that makes the Mining City so special.
Whether or not Butte High finishes this state championship this season, this year's Bulldogs have been something truly special to the community they live in.
And especially to one young girl whose hero has been one of the brightest gridiron stars the town has seen in a long time.
"It's kinda funny, we're just a bunch of high school kids out playing football, people in the stands look at us as if we're some kind of superheroes or something, doing something really special," Mellott said. "I mean we're just doing our jobs and doing something we enjoy and we love.
"It's just cool we get the opportunity to impact our community and bring everyone together."