ENNIS — For the past eight seasons in a row, Ennis has made the state football playoffs.
Two of those trips resulted in a Class C 8-man state title — 2016 and 2013 — and all but a pair of others have advanced at least the semifinals. The run of success has lifted the Mustangs to the forefront of the contender conversation every year and they seem set up to make another run.
"Our core values with attitude, effort and discipline, this has literally be one of the better teams I've had as far as those things go," Ennis head coach Chris Hess said. "I think that's going to take care of itself … when we come together, we're gonna be pretty hard to deal with."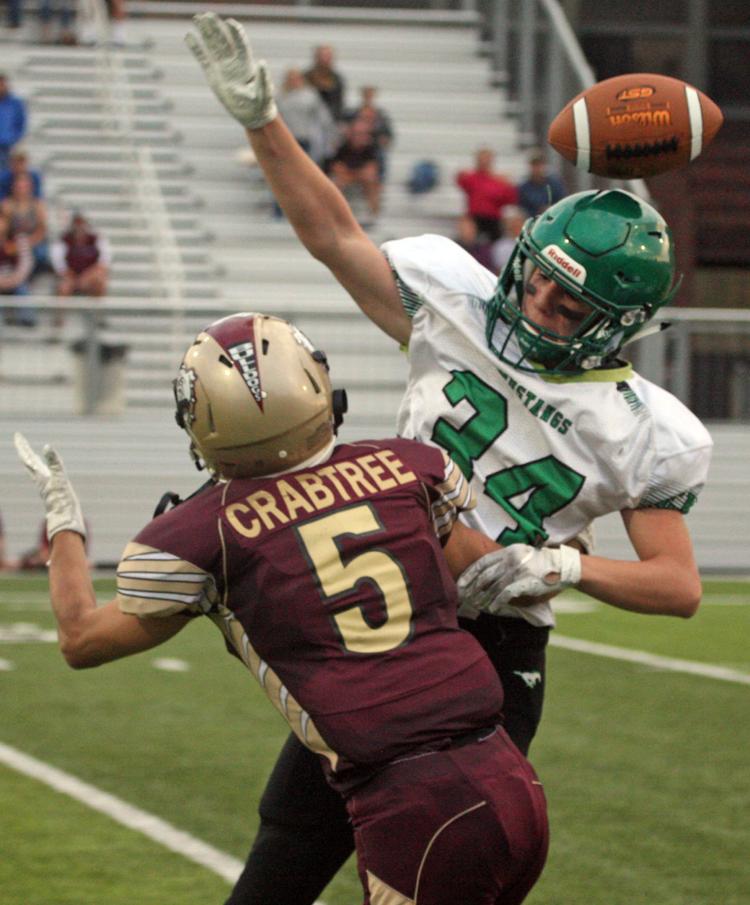 That is not to say the path will be easy. The 8-man Southern Division is usually top-notch and Hess feels it will not be any different this season.
A narrow 22-20 win over rival Twin Bridges in the final game of the regular season helped put the Mustangs in the playoffs and the Falcons should be tough again. Hess said he has has been impressed with their skill groups before mentioning Joliet, Park City and even West Yellowstone — moving up from 6-man — could be a force as well.
"I think (the South division) is wide open this year," Hess said. "I really do and I don't know who the favorite really is. We just kinda hope we're in the mix."
Led by a class of seven seniors, the recipe just needs some stirring. Hess expects Daniel Johnson and Zayne Sanborn to be a force at the skill positions on offense, while 5-foot-11, 275 pound lineman Talon Fortner to help provide stability up front.
Johnson will play a little bit of everything on offense for Ennis, while Sanborn is expected to contribute more at wide receiver.
As one of the leaders on both sides of the ball, Fortner has taken pride in his role.
"It's a good time," Fortner said. "I like to coach people and toss them around a little bit and give them lessons."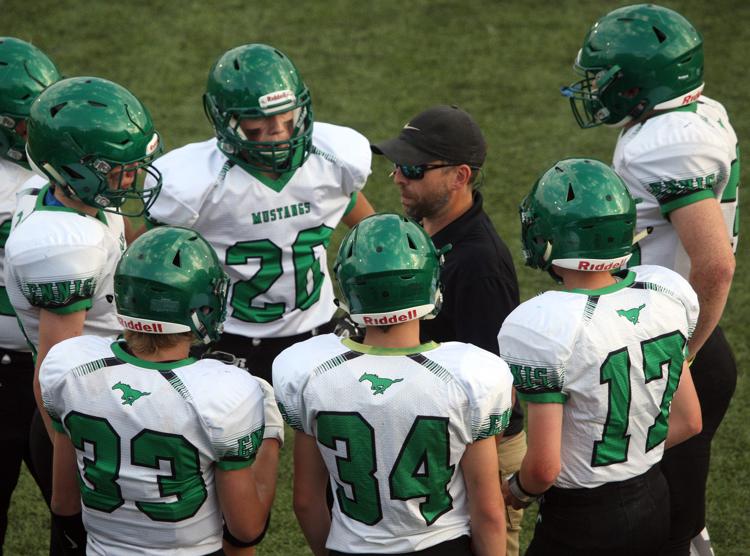 Sophomore Brand Ostler, meanwhile, is expected to start at quarterback.
With 23 players rostered, Hess has a bit of flexibility with where he can put individual Mustangs, something he is thankful for. While every athlete is listed with both offensive and defensive positions on Ennis' official roster, the depth helps in practice and on Friday nights.
Junior linebacker Ian Swanson is one of those players and while the 5-foot-10, 160 pound athlete could play some wide receiver, Hess will have plenty of places to use him on defense.
"He's just real instinctual, has a good intelligence for the game," Hess said. "We can kinda game plan him as necessary and we're excited about him."
While lacking a big of size, the Mustangs should be able to make up for it in speed, which has their head coach excited. The depth certainly helps and a large community backing — all the more helped by a long run of success — has been tremendous, according to Hess.
In all, it makes for an interesting team that has a chance to make noise in the 8-man ranks this season.
"We definitely been working really hard and grinding," Fortner said. "We're more of a family this year, we're all working hard and expect a lot from this team."