BILLINGS — Jarrett Wilson's statistics are like something out of a video game. A really uncomplicated video game.
In 11 contests this season, Wilson, Polson's junior quarterback, has thrown for 2,867 yards with — wait for it — 47 touchdowns and just two interceptions. He has completed 70% of his passes (207 for 294) and, oh by the way, has rushed for 630 yards and five other scores.
Defending champion Laurel, 9-0 and the No. 1 overall seed in the Class A playoffs, hosts Polson (11-0) on Saturday at 1 p.m. in the semifinals, and Wilson has the Locomotives' undivided attention.
"He's scary," said Laurel coach Mike Ludwig, whose team beat Frenchtown 34-17 in the quarterfinals last week. "He's got a real quick release and just a strong arm. He can throw the ball across his body, on the run, and he's accurate. I told the kids that this is something we really haven't seen. It's going to be a challenge."
In a 49-28 quarterfinal victory over Billings Central last week, Wilson was 31 of 47 for 400 yards with six touchdowns, though he threw his first two interceptions of the season. He also rushed for 92 yards.
Third-year Pirates coach Kaden Glinsmann has described Wilson as "next level."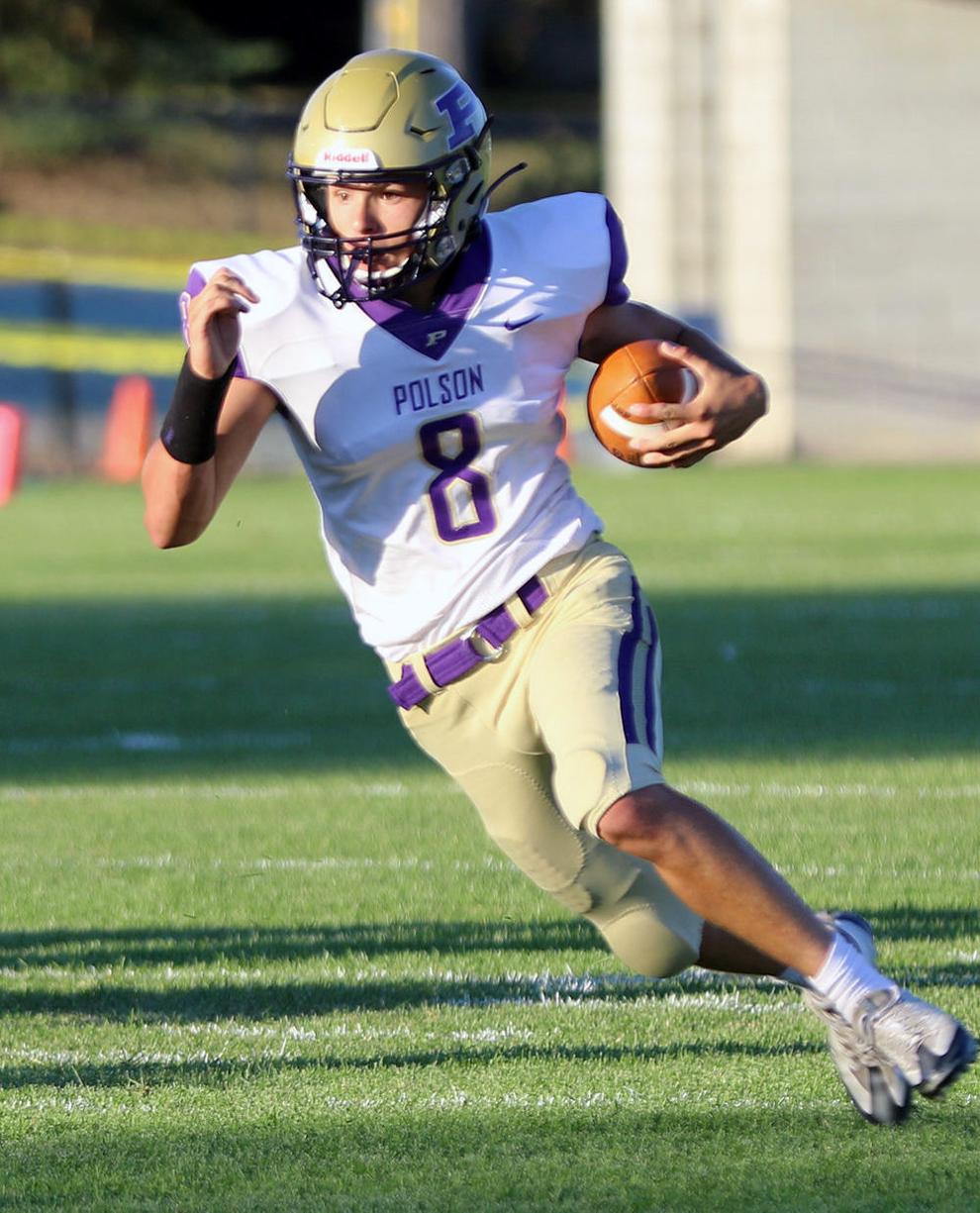 But Wilson is just one top quarterback on display this weekend. Kaden Huot, a Montana Griz commit, leads Helena High into a Class AA semifinal matchup with Billings West on Friday at 7 p.m. at Wendy's Field at Daylis Stadium.
Huot, a senior, has 2,249 passing yards with 27 touchdowns and only five interceptions. Huot has also shown dual-threat capabilities, and has 693 rushing yards and nine TDs on the ground.
Huot and the Bengals are 9-2 and trying to win the school's first state football crown in 89 years, but they'll first have to go through West, which counters with a fine QB of its own in Isaiah Claunch. Not to be outdone, Claunch has nearly identical numbers to Huot: 2,104 yards, 25 touchdowns and six interceptions.
The Golden Bears are coming off a 49-28 victory over Helena Capital in which running back Michael DeLeon churned out 305 yards and five TDs.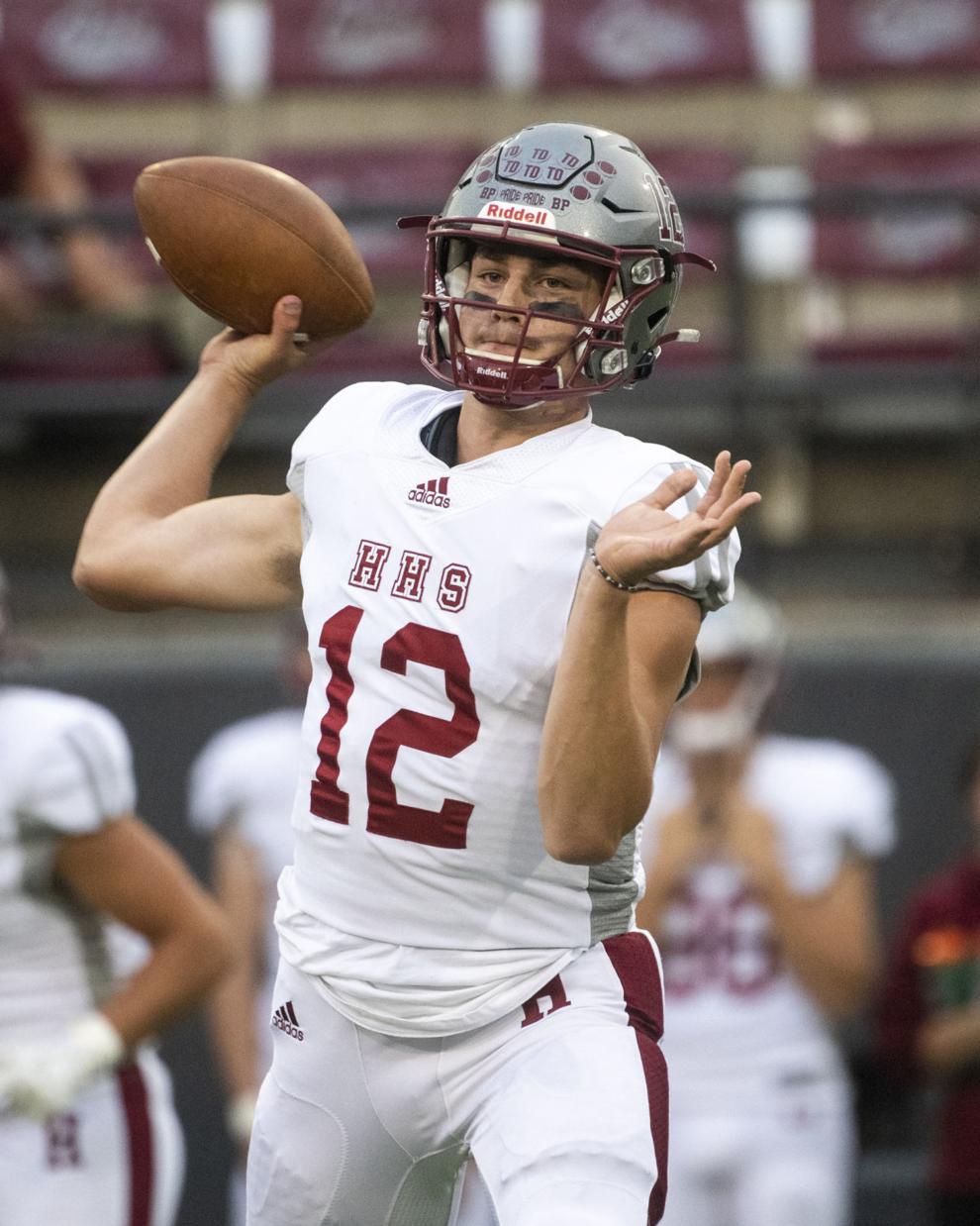 Helena, meanwhile, topped Bozeman 42-7 in the quarterfinals last week as Huot threw for 178 yards and a pair of touchdowns.
As for Laurel, Ludwig said his own quarterback, Kyson Moran, won't get caught up in trying to match Wilson throw for throw.
With 18 touchdowns, five interceptions, a 72% completion rate and 442 rushing yards, Moran has been more than a capable replacement for last year's title-winning starter, Eli Aby, who is now at Montana State.
"Kyson needs to just do what he has been doing and stay on that course and play within himself," Ludwig said. "He's had a great season for us."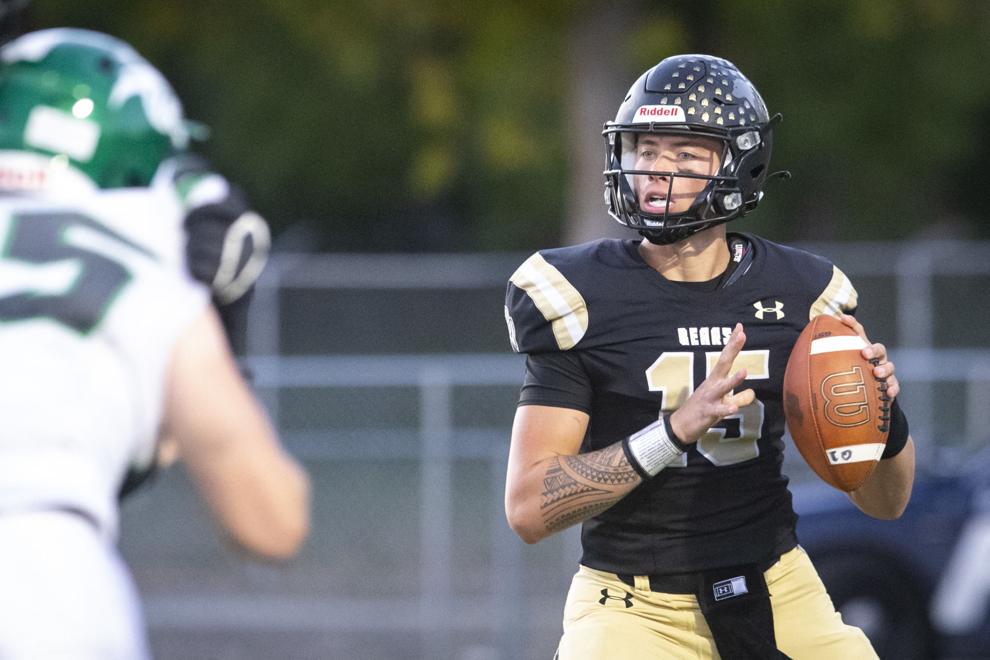 Lewistown, Park City continue on
Applying purpose to their grief, Lewistown and Park City will take the field for playoff games this weekend as each team continues to mourn the loss of a teammate.
Lewistown (8-1) will play at Hamilton (9-0) in the Class A semifinals on Saturday. The Eagles defeated Sidney in the quarterfinals last week, 39-28. On Oct. 17, Lewistown lineman Dylan Morris died in a single-vehicle crash south of Moore.
In the 8-Man semis, Park City (9-1) faces a road test at Thompson Falls (11-0) on Saturday. The Panthers topped Scobey 32-20 in a quarterfinal game last week. Park City receiver and linebacker Jed Hoffman passed away Nov. 1 at a Billings hospital, six days after collapsing on the field while suffering from what was described as a seizure.
Both Lewistown and Park City have dedicated their seasons to their fallen teammates, and will try to use that inspiration to propel them forward to victory and into the championship games of their respective classifications.