BILLINGS — Shepherd football coach Chris Dixon admits there's a bit of a chip on his shoulder. On his players' shoulders, as well.
Dixon built a hall of fame indoor football league career largely on his achievements as a quarterback for the Billings Outlaws and Sioux Falls Storm, and now, as the Mustangs open their season Friday at Whitehall, Dixon feels he has to prove himself all over again in his first job as a high school head coach.
"I know I'm one of the most doubted high school coaches around here," Dixon said Wednesday. "People doubt we can change things at Shepherd. Just like our players want to prove themselves, as coaches we want to prove ourselves.
"Here's my chance to show I can make players better in the game of football. Here's my chance to prove I can make players better in this game. I love the fact we get a chance to do that every day."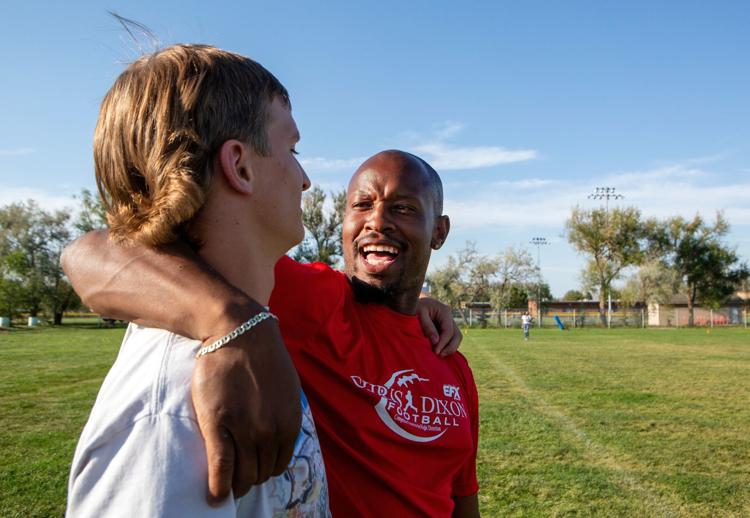 That won't happen in the span of one game, of course, but over time. Shepherd has made the playoffs four times in the previous 17 years — most recently in 2017 — and lost out in the first round each time.
The Mustangs finished 2-7 last year, and Dixon was hired in January to replace Brandon Arlian, who had resigned. Dixon has been a football fixture in Billings since 2005 when he joined the Outlaws indoor football team.
In six seasons with the Outlaws, he passed for 14,181 yards and threw 369 touchdowns to 43 interceptions. While playing, he was also an assistant coach at Billings Senior in 2006-07, and became the head coach of the Billings Wolves indoor team in 2015-16, compiling a 13-18 record.
Now, in 2019, Dixon will be on the bus early Friday morning with his new team traveling to Whitehall for the Mustangs' season opener. Dixon is going with sophomore quarterback Braden Lammers, who will rely on senior running back Jayden Johnson and a young group of receivers to keep the ball moving.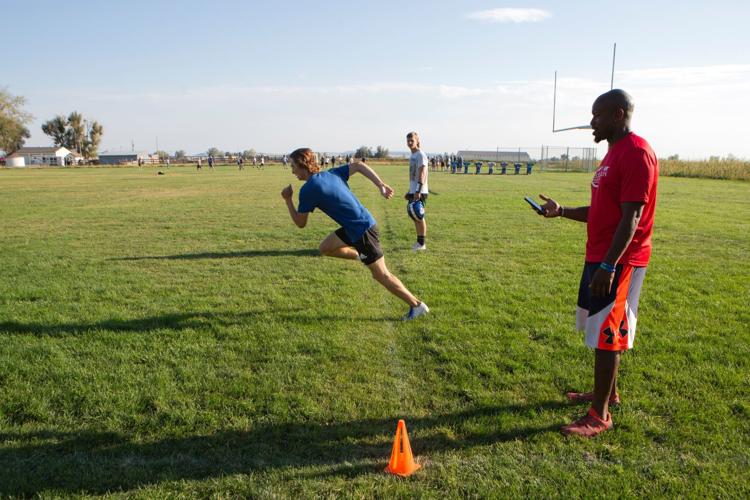 Dixon said he's watched the Mustangs mature since he's taken the job, and that the senior class seems ready to help change the football culture in Shepherd. Yes, Dixon said, the team is prepared. And, no, he and the Mustangs have not set any numeric goals this season.
"You have to give this team a chance to make its own goals," he said. "When you get on the field, you'll know what kind of team you are. We have to find out who we are together. You ask me that question after Friday night I can tell you who we are."
Given all the big football moments in his life, will Dixon still get nervous come kickoff Friday?
"Of course, I'll be nervous," he said. "Why wouldn't I be? I'm not nervous that I don't think we're prepared. I'm nervous that I want to see what this looks like compared to (another team)."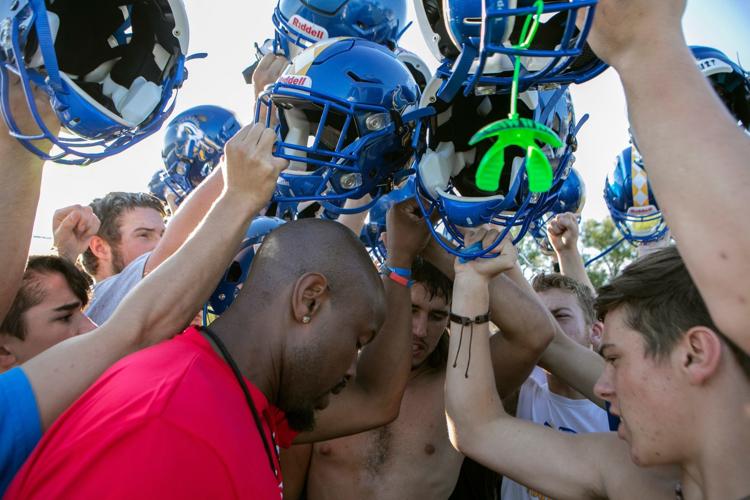 Kalispell Flathead (0-1) at No. 1 Billings West (1-0), 7 p.m., Wendy's Field at Daylis Stadium: It's the second time in three games these teams will meet. West and Flathead closed the 2018 season in Class AA's championship game — with West winning 20-14 — but the teams are on decidedly different paths right now. West, the top-ranked team in the 406mtsports.com poll, is coming off a 41-6 win over Missoula Big Sky, while Flathead is trying to rebound from a 35-0 loss to No. 5 Bozeman.
Lewistown (1-0) at No. 2 Billings Central (0-0), 7 p.m., Herb Klindt Field: The departure of Belgrade to the Class AA ranks left an opening in each Eastern A team's schedule, and the defending champion Rams had their bye week last week. In its opener last week, Lewistown rolled over Livingston 55-0.
Billings Skyview (0-1) at Missoula Hellgate (0-0), 4 p.m.: Two rebuilding programs match up in what is the season-opener for Hellgate. The Knights didn't field a varsity team in 2016, and after an 0-10 campaign the next season, grabbed two victories last season, including one against Skyview. Hellgate has a senior-heavy team, and the Knights enter this season with competitive expectations for the first time in a while. The Falcons, 0-10 a year ago, can look across the line and see Hellgate not only as an opponent, but also a potential template for its present and future.
Billings Senior (0-1) at No. 4 Missoula Sentinel (1-0), 7 p.m.: With a trip to No. 5 Bozeman looming next week, Senior would like to avoid an 0-2 start. The Broncs will have to stifle Jaxson Lee, who piled up 221 rushing yards on just 19 carries in Sentinel's 26-15 win over Great Falls, if they want to go to Bozeman with a 1-1 record.
Fairview (1-0) at Culbertson (1-0), 7 p.m.: Fairview, the top-ranked 8-Man team in the first 406mtsports.com poll, opened its season with a 46-8 win over Scobey. The Warriors hit the road again Friday for a date with No. 8 Culbertson, which blew out Plentywood 66-20 last week. Fairview reached last season's 8-Man state semifinals, while Culbertson lost to eventual champion Drummond-Philipsburg in the quarterfinals.