BILLINGS — When it was over, Mike Ludwig gathered his Laurel football players in the north end zone at Lockwood Stadium and praised them for what was a true championship effort.
He commended the offense for finding a way to execute a handful of big plays. He lauded the defense for keeping the team afloat during a nip-and-tuck struggle in the first half.
Then Ludwig asked a question.
"Where's Jack Waddell?" the coach shouted.
Waddell raised his hand and Ludwig beckoned him forward.
Ludwig then embraced Waddell and exclaimed, "Thank you for coming to Laurel!"
It was Waddell's all-purpose effort that spearheaded the No. 4 Locomotives to a 34-0 rout of longtime rival and No. 2-ranked Billings Central on Saturday in the Class A championship game, which resulted in the school's first gridiron title in 18 long years.
It also served as retribution for Laurel (8-1), which has been on the wrong end more times than not against the Rams (7-1) over the years — the series is now 56-18-1 — but prevailed in the only championship-game matchup between the programs in 75 all-time meetings.
Waddell, a senior wideout, transferred to Laurel from Livingston for the 2019-20 academic year and proved to be an invaluable asset. His three touchdowns on Saturday, two of which came on plays that covered 30-plus yards, were more than enough.
"None of us thought it was going to be like this," an elated Waddell said afterward. "After the first quarter we all thought it was going to be close. But we had to continue to try to play fast and play hard-nosed defense and we knew we would come out on top.
"It's just a great feeling."
As Waddell did his thing, the Locomotives' defense clamped down on the Rams by stifling their trap runs, guard-pull plays and sweeps to the outside. Laurel forced four turnovers, which included interceptions from Waddell, Kyson Moran and Shel Osborne.
It's just the third time Central was shut out in Jim Stanton's 19 years as coach.
"Those turnovers were big," said Laurel defensive lineman Connor Ulschak. "We came out and played our best game today."
Strong winds stifled each team's passing game (for the most part) but the Locomotives were able to break a handful of explosive plays on the ground as the day went on.
The game remained scoreless into the mid-point of the second quarter. That's when Waddell took the ball on a sweep from the 30-yard line, cut up the field and raced down the sideline toward paydirt.
The ball popped out of Waddell's arms inside the 5 — "I think I just dropped it," he said — but Waddell landed on it in the end zone to put Laurel up 7-0 at halftime.
He added a 62-yard touchdown run early in the third quarter and put the game away with a 12-yard scoring pass from quarterback Eli Aby in the fourth to make the score 27-0.
Aby found the end zone on a two-yard plunge in the third quarter as Laurel took a two-score advantage. Beau Dantic capped the onslaught with a 74-yard sprint with less than five minutes remaining.
The teams spent the better part of the first half locked in a defensive struggle, but when the Locomotives seized momentum they never let it go.
"We just couldn't sustain anything offensively. That was the big thing," said a downcast Stanton, who was denied his fourth title as the Rams head coach. "Our field position was just miserable the whole game, and after those two big plays they took over. They got the best of us."
"That first half was tough," said Laurel's Aby, who is bound for Montana State in the fall. "We went in at halftime and we got the offensive line fired up a little bit and then came out ready to play in that second half and we really started playing a lot better.
"We came here today and we said we're not losing this game. Everybody played super hard. It's just a great feeling."
The championship victory is redemption for Laurel a year after losing 35-7 at Miles City in the state title game. Ask any player on the team, and Saturday's outcome — the school's third football crown — is just what they had envisioned 12 months earlier.
The same goes for Ludwig, who guided the Locomotives to the state title in his first year as head coach in 2002. He just never thought it would take nearly two decades to scale the mountain again.
Patience, though, made this win that much sweeter.
"You want to get back every year, but it's hard. It's not easy to do," said Ludwig, a 1988 Laurel graduate. "It takes talent and it takes a little bit of luck, too. We stayed healthy all year long, and that was a key point also. I'm happy that we got back here and I'm happy that we got the win.
"It was a little bit longer than what I wanted it to be, but I'm just excited and happy."
Photos: Laurel shuts out Billings Central for Class A football championship
Jack Waddell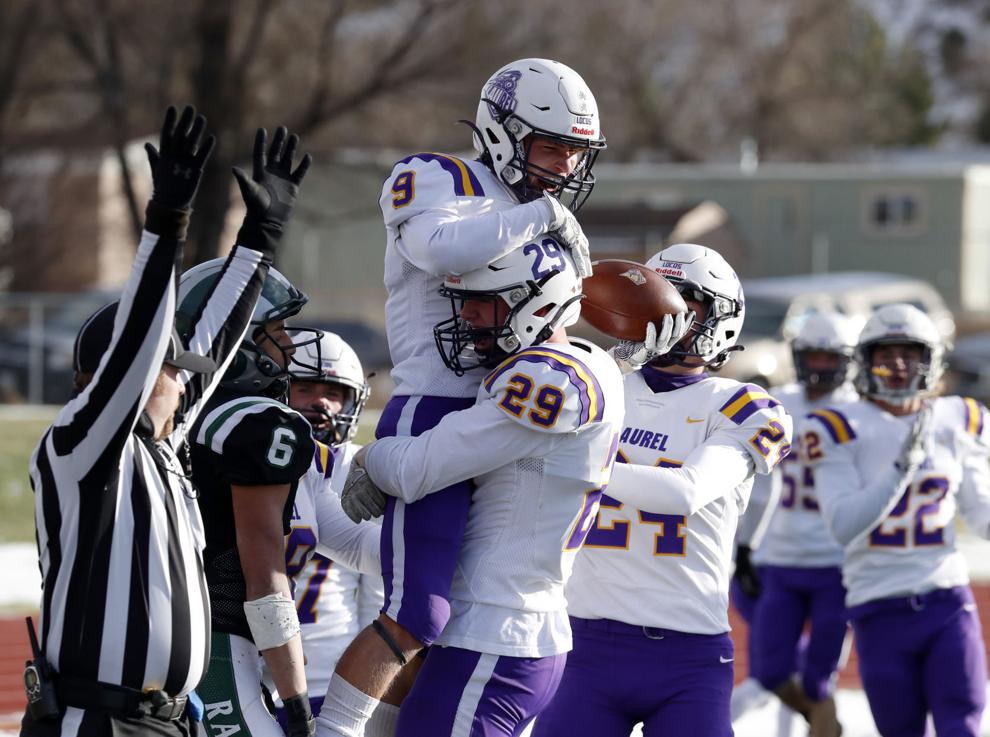 Central V Laurel Championship
Updated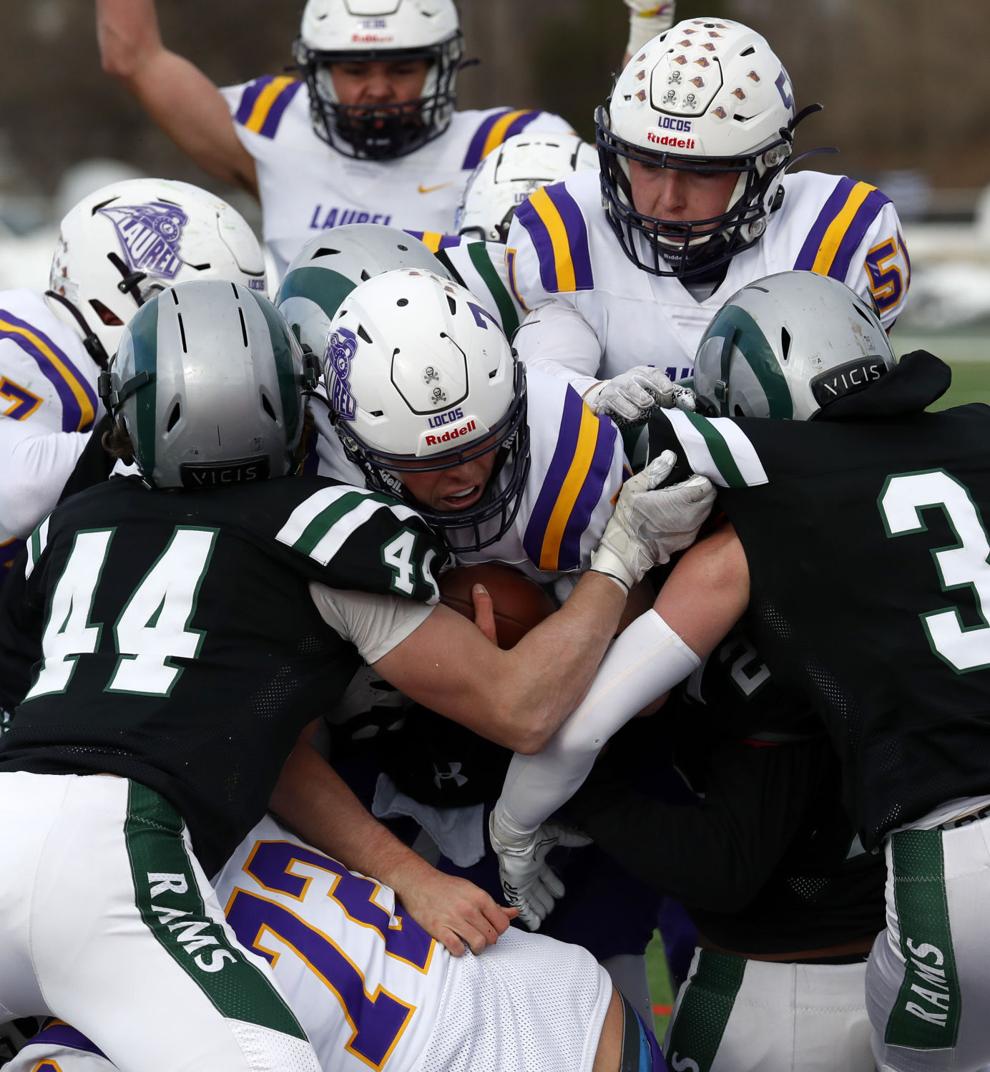 Central V Laurel Championship
Updated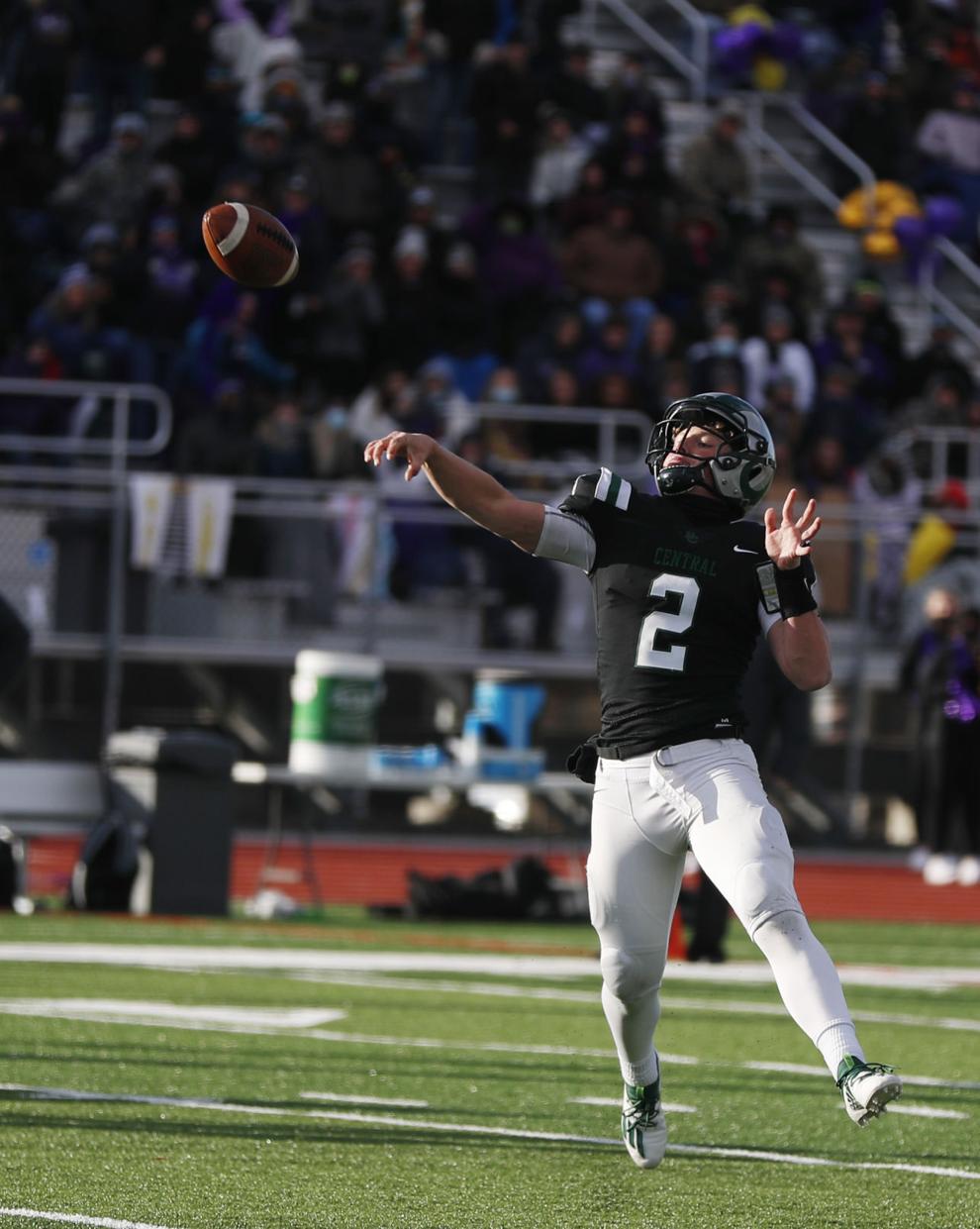 Central V Laurel Championship
Updated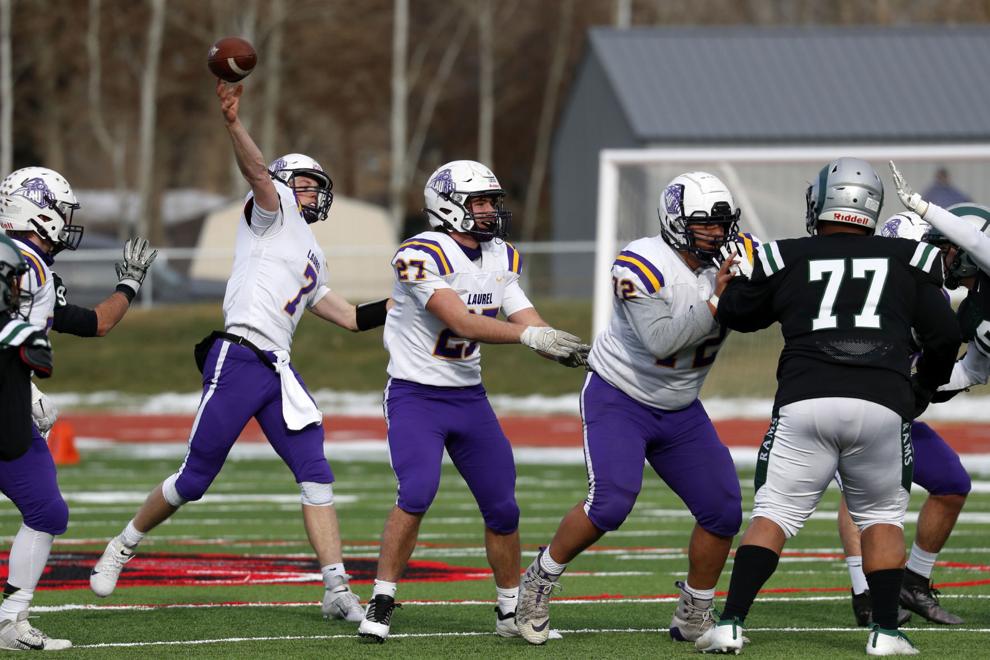 Central V Laurel Championship
Updated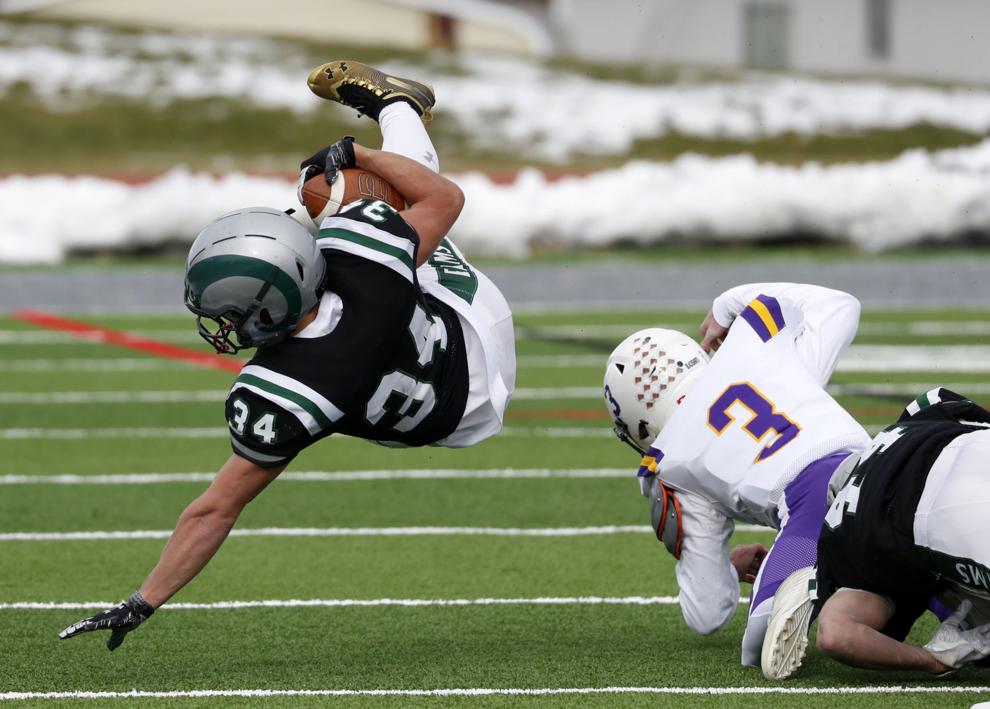 Central V Laurel Championship
Updated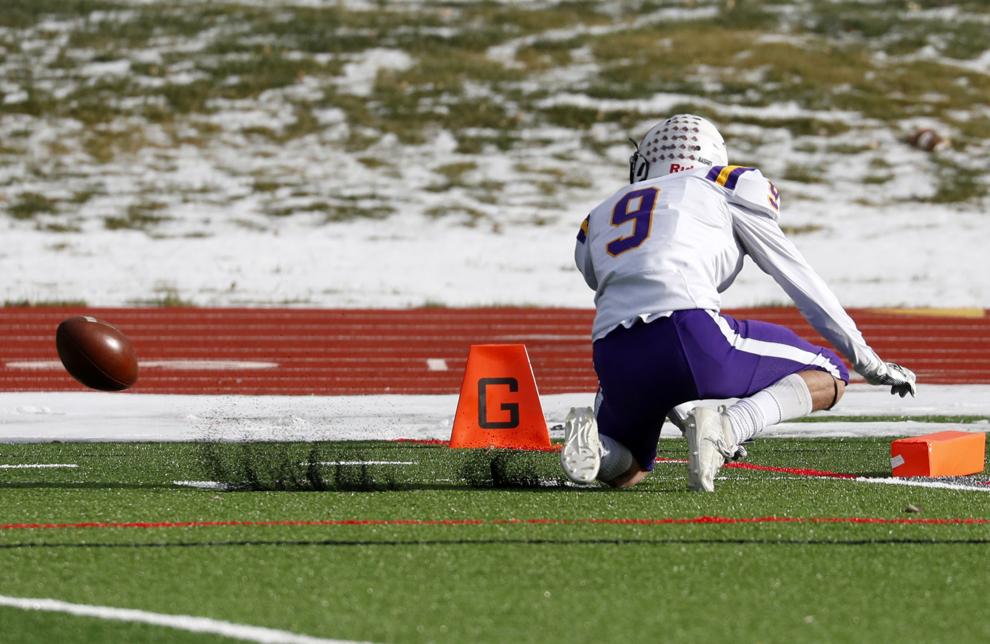 Central V Laurel Championship
Updated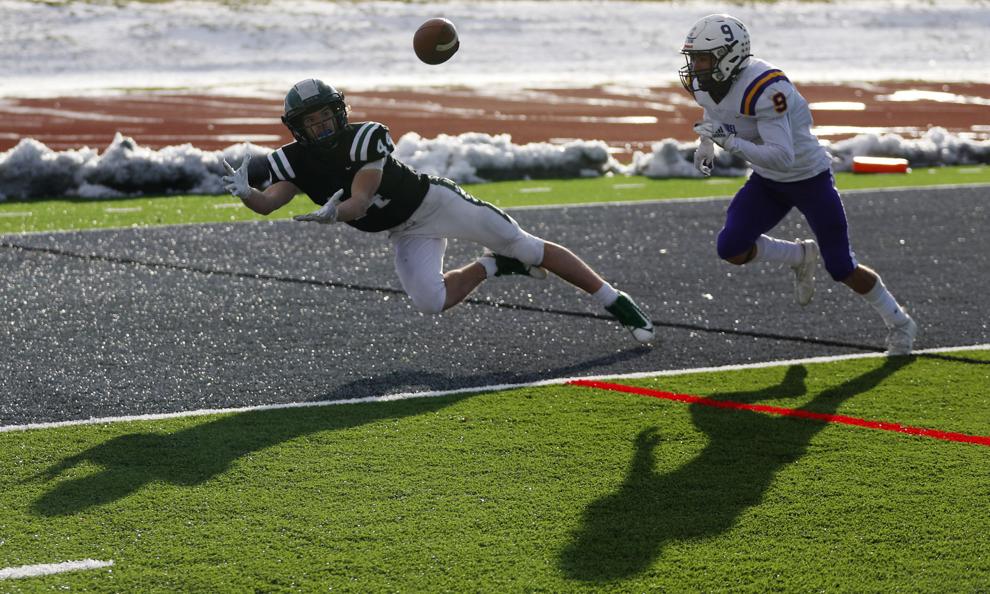 Central V Laurel Championship
Updated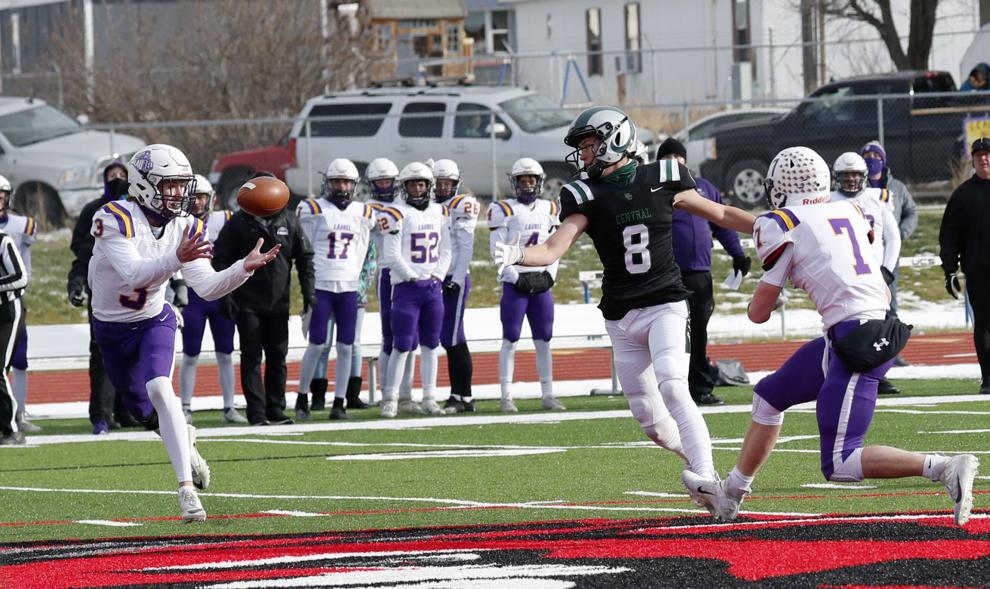 Central V Laurel Championship
Updated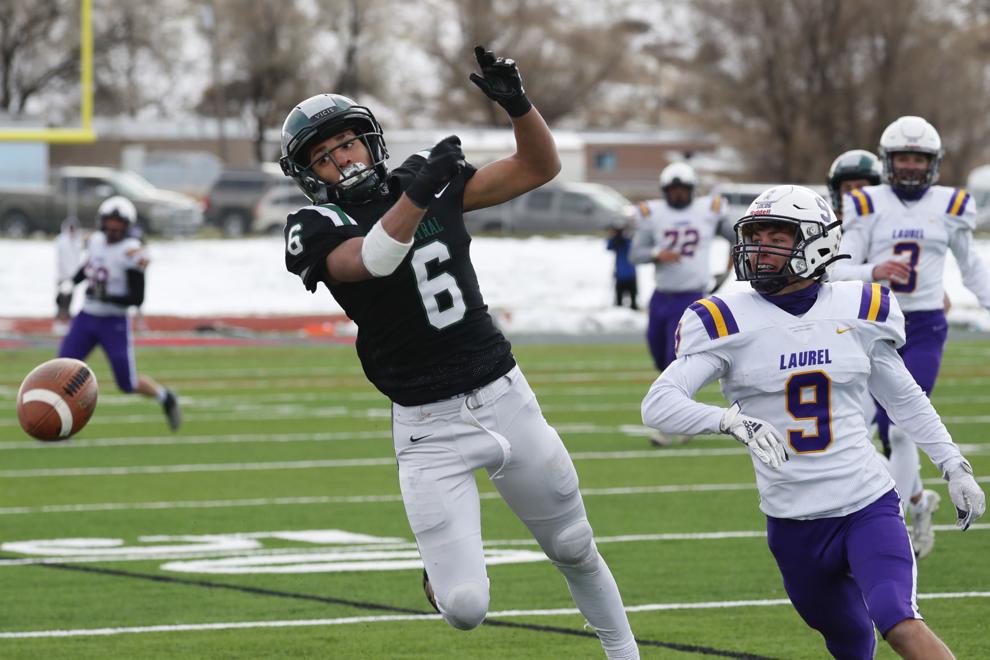 Central V Laurel Championship
Updated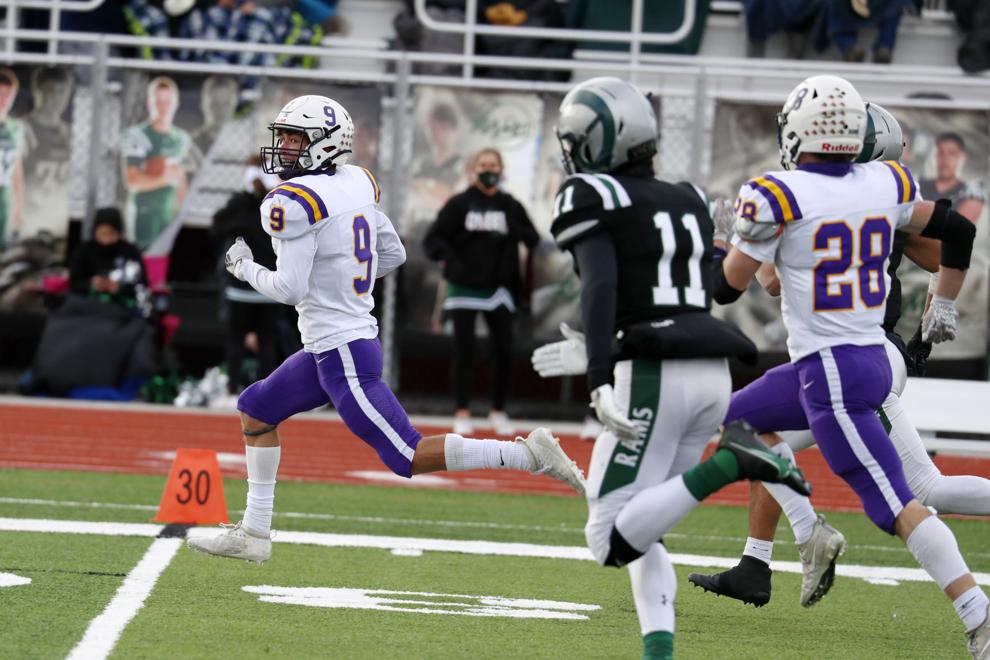 Central V Laurel Championship
Updated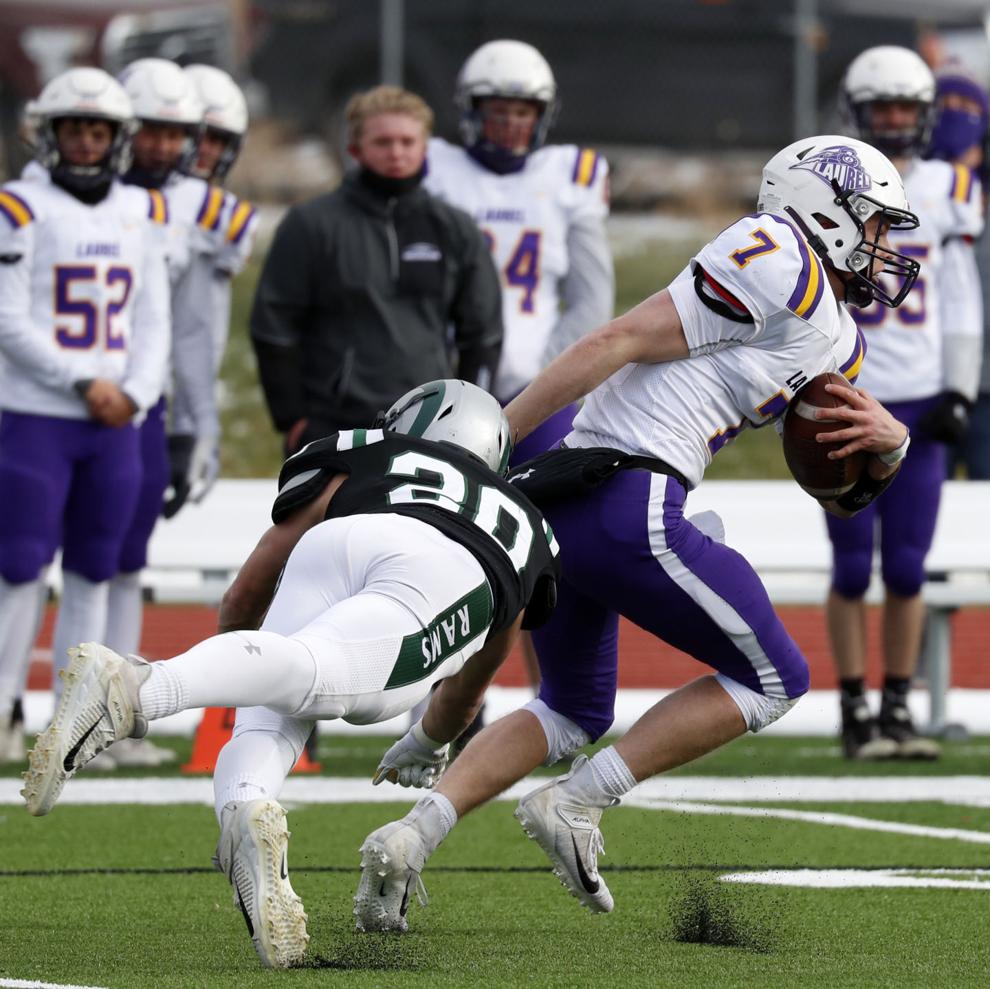 Central V Laurel Championship
Updated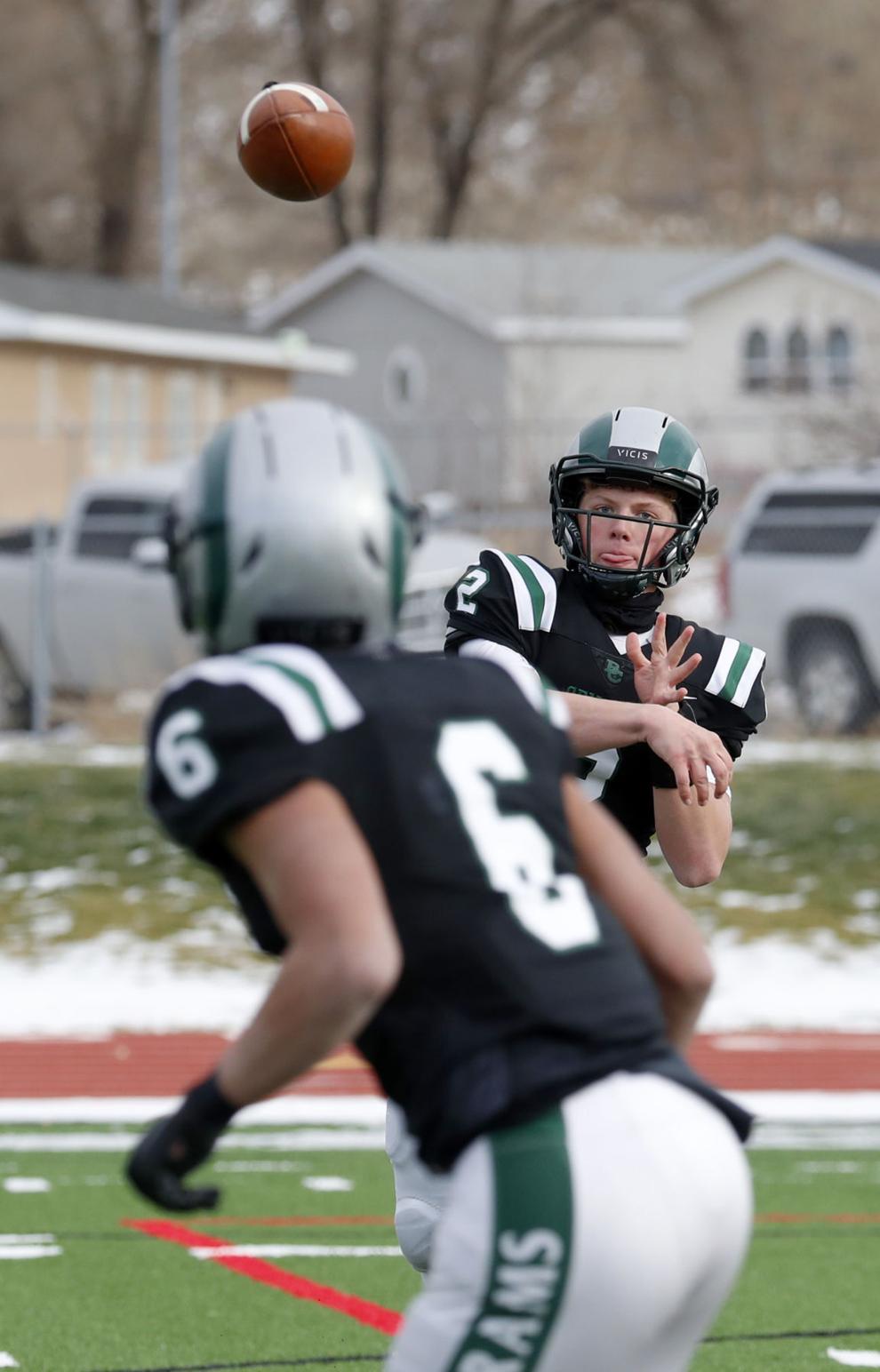 Central V Laurel Championship
Updated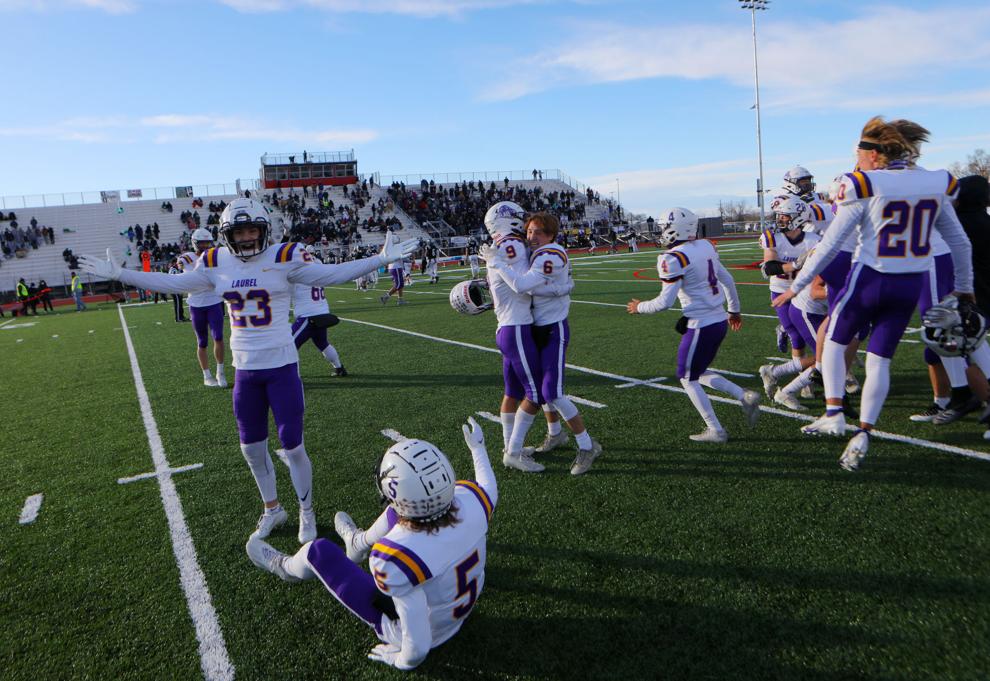 Central V Laurel Championship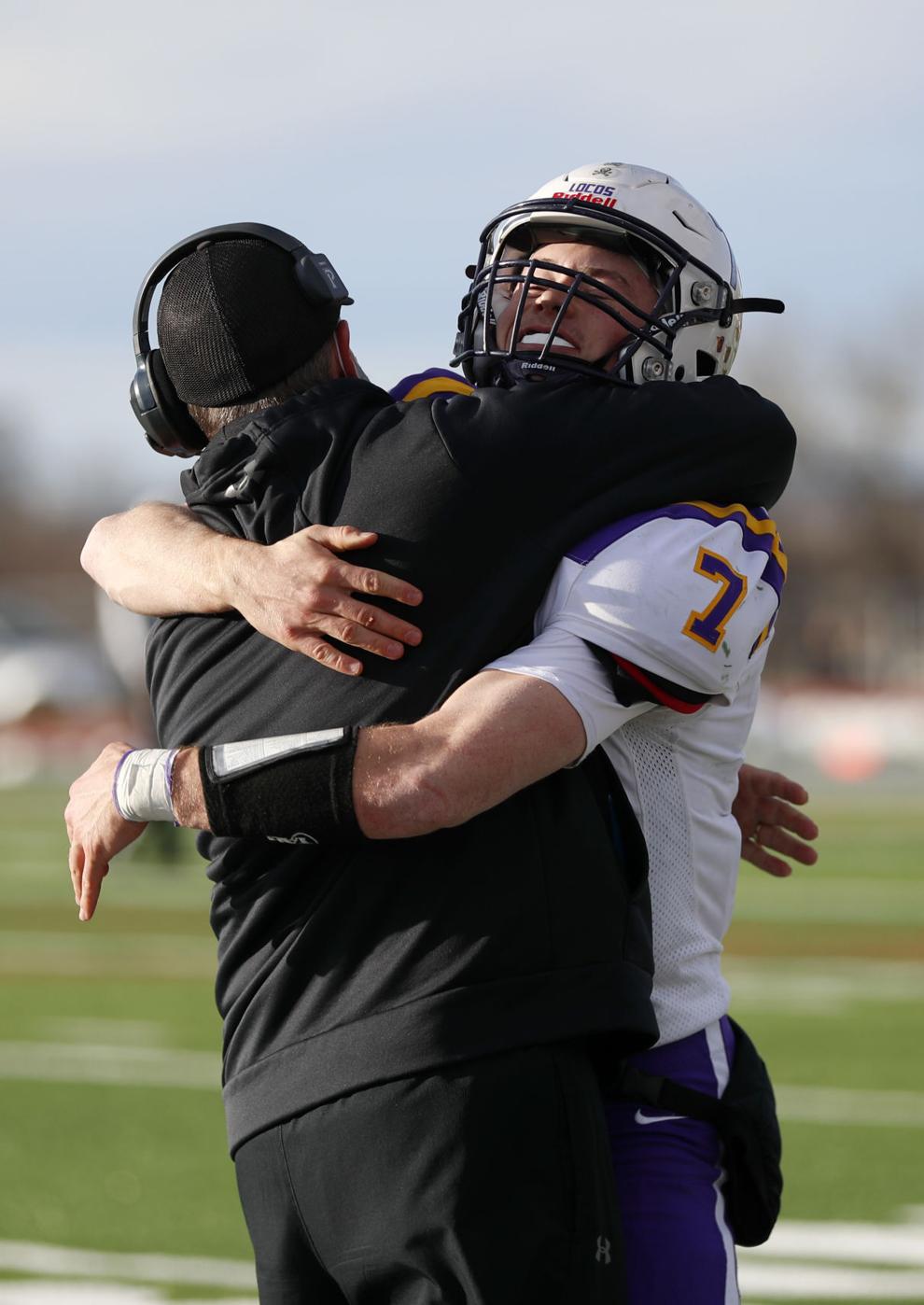 Central V Laurel Championship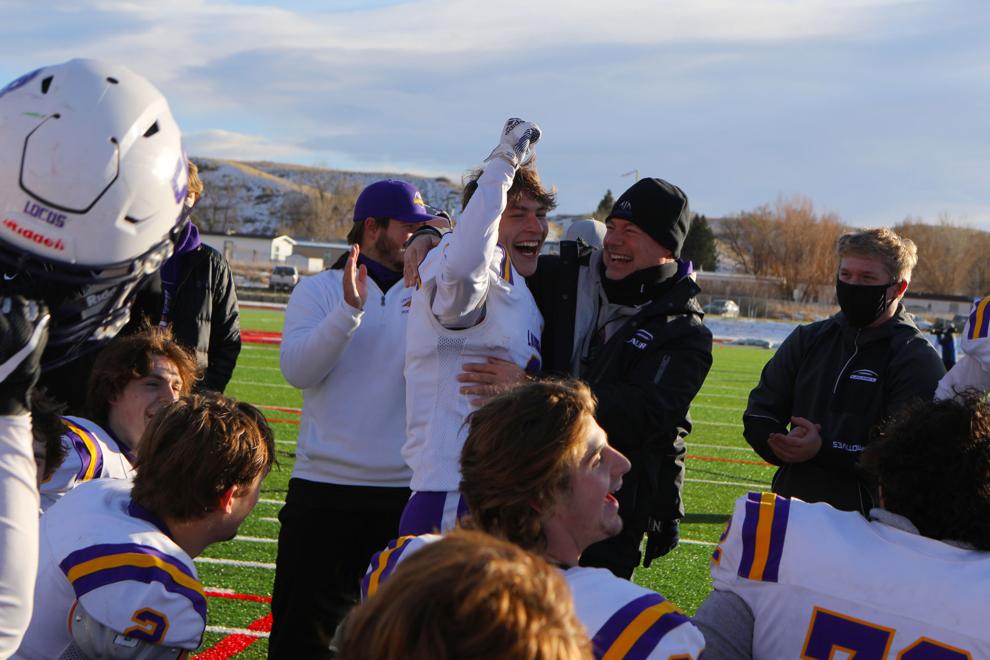 Central V Laurel Championship