BUTTE — For the first time since 2016, Butte is 1-0 after winning its season opener.
The Bulldogs topped Belgrade 46-20 as quarterback and Montana State commit Tommy Mellott threw for five touchdowns and 332 yards, adding another 55 on the ground. It was the Panthers first-ever game at the Class AA level and they are the only Montana high school to play in all four divisions.
Butte got off to a hot start in the first quarter as Mellott threw three of his scores in the first 10:27 of play.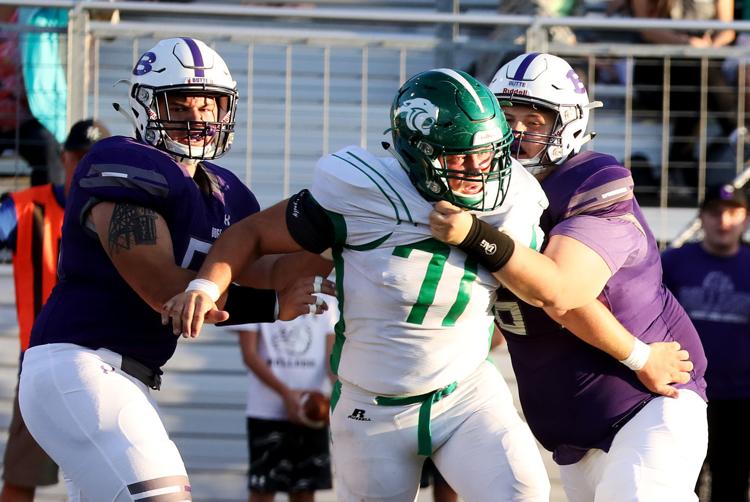 "We had a really good game plan coming into it," Mellott said. "Our offensive line held up tremendously. I don't think I got a sack and if I did it was on me … they did a great job. And our wide receivers, they made play after play after play for me, it was awesome. It was really special to see."
The senior signal caller had touchdown passes to four different players, with Quinn Sullivan leading the way with four catches, 77 yards and two scores. Sullivan also blocked a punt and finished with five tackles.
Junior Banner Cetraro was not far behind with four catches for 62 yards.
"We are an extremely strong passing offense," Sullivan said. "Every single player out here can play at a very high level and can run a great routes. Really looking forward to all of our wide receivers being a big part of our offense this year."
After giving up 20 points in the first quarter, the Panthers started to settle down and got on the board midway through the second quarter. John Mears connected on a 39-yard field goal with 6:55 left in the first half to give Belgrade its first-ever points in Class AA.
Butte would add two more touchdowns before the end of the second quarter as Kameron Moreno scored from two yards out and Mellott found Ryan Neil for a 23-yard score.
Belgrade quarterback Dyson Cheney also added a 16-yard touchdown run to make the score 33-10 at halftime. Cheney finished with 180 yards passing and 63 more on the ground.
"I think we got a little shellshocked in the beginning, they put up 20 points there in the first quarter," Panthers head coach Eric Kinnaman said. "Once we got things slowed down and settled a little bit I think we did well."
Belgrade did close the game to 14 points in the third quarter as Dyson Cheney found Tate Bowler for a 31-yard score.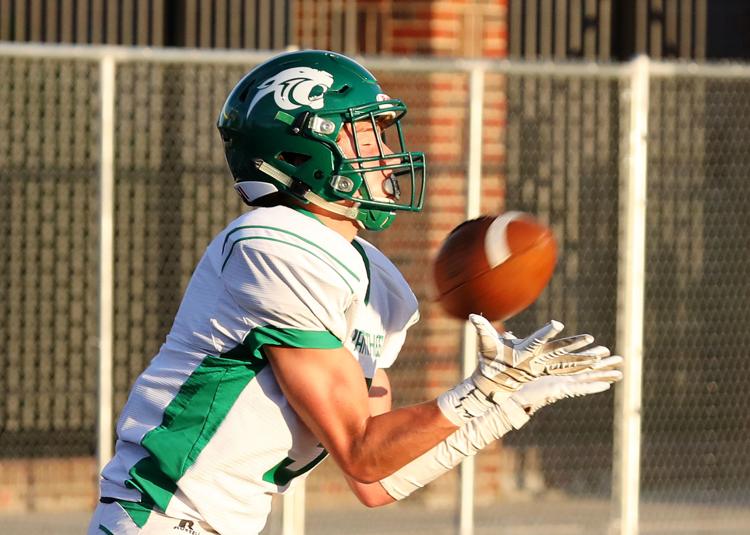 Butte, however, responded with two final touchdowns including a four-yard rush from Kobe Moreno, who was playing in his first game since missing the entire 2018 season with an ACL injury.
The Bulldogs rushed for 170 yards as a team, led by Kameron Moreno's 11 carries for 77 yards.
Butte heads to Great Falls for a battle with CMR next week, while Belgrade hosts Helena High in the school's first Class AA home game.
"Last year when we were kinda coming into our first game against Flathead, we weren't all that experienced," Mellott said. "We had a tough time and kinda got punched in the mouth. This year I think we kinda turned that around and we did the same thing to Belgrade."