HAMILTON — When a linebacker sees an open lane to the quarterback, there's usually an adrenaline rush.
Just ask Hamilton's Tyler Glenn, who was still pumped up 10 minutes after the final buzzer sounded Friday in No. 1 Hamilton's 34-17 over No. 3 Dillon.
"You get pretty excited," Glenn said. "The rush is pretty great."
In this situation the second part of that statement goes two-fold, as his angle from the outside linebacker position on a key play late in the game helped salt the contest away.
Leading the Beavers by nine points at the beginning of the fourth quarter, the Broncs needed a stop on a fourth and five following the break to shut down the Beavers for good.
Glenn came in on a blitz and defensive linemen Aidan Sisson and Liam O'Connell both got pressure on Dillon quarterback Jace Fitzgerald.
The three players hit Fitzgerald, a Montana State commit, as he threw and his pass to a well-covered Cole Truman fell incomplete.
"Our DBs played a helluva game. We prepared a lot and they watched a ton of film," Glenn said. "We really prepped for this game."
The Broncs marched right down the field and scored immediately, putting the game far out of reach for a Beavers team that brought a physical style of play into the Bitterroot Valley, which Hamilton felt they matched.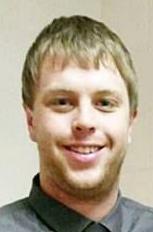 "We trusted our guys on that play, whether they were gonna run it or have Fitzgerald run it," Hamilton head coach Bryce Carver said. "We were able to get some our other guys out on their skill kids. Hopefully at that point we have someone in the right position to make a play."
Throughout the game the Broncs secondary was nearly always in the right position, especially early and late in the game.
Hamilton was able to slip through the Dillon defense early. On the Broncs second possession, Jaiden Klemundt took a swing pass from Tyson Rostad down the sideline to get the Broncs deep into Dillon territory.
That catch and run came after a Dillon mental error, as an offsides call kept the Broncs possession alive on a short fourth down. Ben Rooney then punched the ball across the goal line from two yards out.
On the ensuing Dillon possession, Jace Fitzgerald fumbled the ball on a keeper, giving it to Broncs inside the Beavers 40.
Dillon's defense did keep the Broncs out of the end zone — with some help from a bad Beavers snap — and Austin Drake hit a 27-yard field goal to give Hamilton a 9-0 lead.
Hamilton got the ball back after a Beaver 3-and-out and marched it down the field, capping off the drive with a 34-yard strike from Rostad as he rolled to his right, finding Tristan Lewis.
Dillon then scored the next two touchdowns — a 33-yard pass from Fitzgerald to Truman and one-yard Kale Konen rush — to close the gap to 16-14.
"I loved our rally in the second half, we open up and go down and score and we even had a little adversity on that drive and got back in it," Dillon head coach Zach McRae said. "That's when there physically showed up and you could see it."
Hamilton then ripped off 21 unanswered points to close out the game, with their last shot being that missed fourth down conversion. It'll sting for the Beavers, who were just not able to string together enough offensive plays to keep up with a very dynamic Broncs offense.
Hamilton moves to 4-0 while Dillon drops to 3-1.
"They did a great job of mixing their defenses in terms of pressuring our outside guys and then playing off at times," McRae said. "We just couldn't seem to catch them in the right look."