MISSOULA — Missoula Sentinel's quest for a Class AA football championship is off to a roaring start.
The top-ranked Spartans dismantled Kalispell Flathead 59-19 on Friday night at Missoula County Stadium in front of a crowd mostly restricted to parents. Masks were everywhere, markers were on seats and there were even cutouts, like there have been at Major League Baseball games this year.
It was the first high school football game played in Missoula proper since the Spartans fell to Bozeman in the state semifinals last November. Class AA teams did not play a non-conference schedule due to COVID-19 concerns.
While the semifinal game might be ancient history to Sentinel, the team certainly made a statement to begin the 2020 football season.
"Everything is a learning experience. And sometimes you have to fail to learn," Sentinel coach Dane Oliver said. "And I think that's me as a head coach. I always look inward first. And so building on those things and closing out halves is where we got beat against Bozeman in the semifinal. So that's been an emphasis for us is let's finish.
"So yeah, they're hungry, but it's a new team a new year though."
Sentinel has a new quarterback in Camden Sirmon, the younger brother of former Grizzly center Cy Sirmon. Splitting snaps with last year's starter Dayton Bay, the two senior quarterbacks engineered scoring drives on every Spartan possession of the first half.
Sentinel fished with 172 yards passing as Sirmon went 5 of 8 for 88 yards and two touchdowns while Bay competed 9 of 12 passes for 84 yards and a passing score.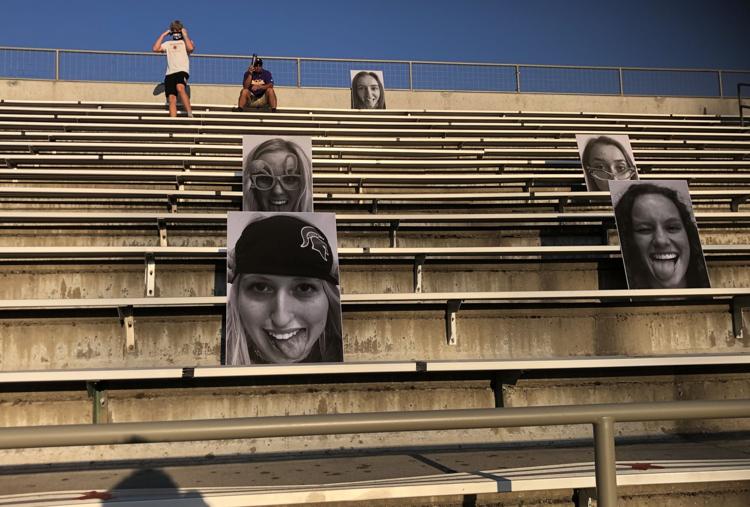 Sirmon, though, added 146 yards rushing on just six attempts, finishing off with a truly impressive 75 yard rushing touchdown late in the second quarter.
The two quarterbacks nearly split possessions straight down the middle and rotated frequently.
"We've always believed in using our talent and they're both quality, quality quarterbacks, and they both have different strengths and we'll continue to develop packages to so they can both be successful," Oliver said. "You know, it adds a layer of preparation. They're both great leaders, great kids and understand."
Sentinel only allowed 13 Flathead first downs, with nearly all of those coming in the second half. Sentinel piled up 470 total yards of offense on a whopping 8.5 yards per play.
Frenchtown transfer and UM commit Jace Klucewich also made his Spartan debut, rushing once for two yards and catching two passes for 61 yards. T.J. Rausch was strong as the Spartan's leading receiver, catching five passes for 49 yards. Eight different Sentinel players caught passes.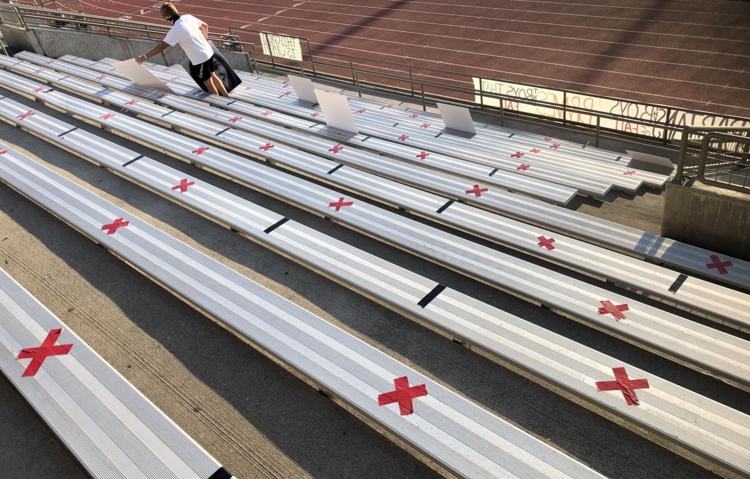 Haiden Crews, Joe Weida, and Klucewich all had touchdown receptions in the first half as the Spartans led 45-7 at the break. Soren Syvrud had two rushing touchdowns on the ground, one in the second quarter and another in the third. Sentinel scored 31 points in the second quarter alone as the continually had Flathead pinned deep in its own territory.
"I was super pleased with our aggression early defensively and offensively and, you know, just just jumped on early," Oliver said. "Then the second half we want to be physical and so everything we're asking these kids to do they're doing."
Zac Crews was a menace for the Spartans on defense, wracking up six tackles, three of which were for loss. He had two sacks and forced fumble in a dynamic defensive performance.
The Braves were held to just 171 total yards, with many of those coming in the fourth quarter.
Braves running back Alec Thomas rushed 13 times for 26 yards, while quarterback Charlie Hinchey completed 11 of 18 passes for 111 yards and two touchdowns. Both touchdown receptions came from Nicholas Gustafson.
"You know I was really happy with how we finished the football game," Flathead coach Matt Upham said. "I though our kids never quit. When you're down 40 to nothing or whatever it was at that half, it's easy to go full fold the tents go home, but man, we came to battle in those last 24 minutes."
Next up for Sentinel is a showdown with Helena Capital while Flathead will have its home opener and host Missoula Hellgate.