BUTTE — Cade Holter threw two touchdowns and ran for another, Thomas McGree scored one through the air and one on the ground, and Butte Central opened its 2018 season with a 45-13 win over Ronan at Alumni Coliseum on Thursday night.
The Maroons put up 26 points in the second half, running away from the Chiefs after taking a 12-point lead into halftime.
With Central already leading 32-7, Holter kept the ball himself, running for 39 yards but suffering what looked like a cramp on the play. Back up quarterback Thomas McGree, who played at wide out and running back as well, stepped in and delivered a 10-yard touchdown pass to Guido Ossello, sealing what already was a mostly dominant showing by the Maroons.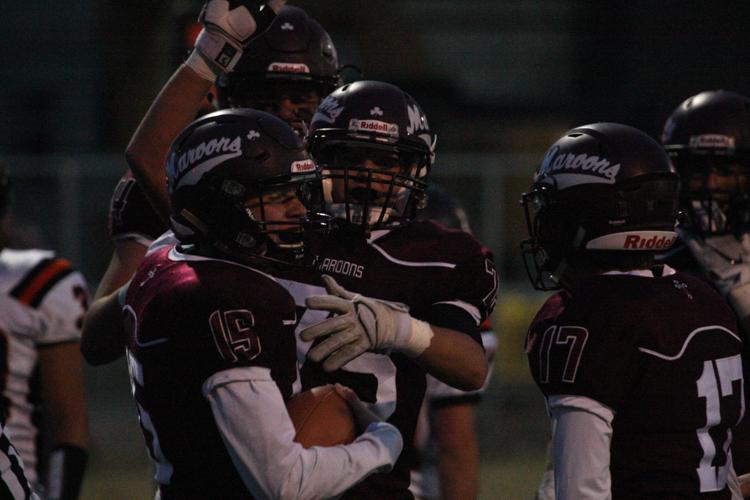 Despite a 19-7 lead at halftime, the first two quarters of the season weren't without hiccups. The Maroons suffered six offensive penalties in the first half, four of which were false starts. But when the offense was clicking, Holter and a slew of playmakers showed huge promise in their ability to produce.
"Naturally we're happy to get a win in our first game," Butte Central head coach Don Peoples said. "... Not to make excuses but we're going to be a lot better next week when we clean up some of the snap issues, just a few assignment issues, penalty issues.
"I think we have a chance to be a really good football team."
Flashes of Butte Central's potential came on their first drive, Holter took a sack, then was hit with a false start. On the next play though, the senior dropped back and ripped a deep pass to a streaking Matt Simkins, who corralled the ball at his finger tips and ran the rest the way in for the score.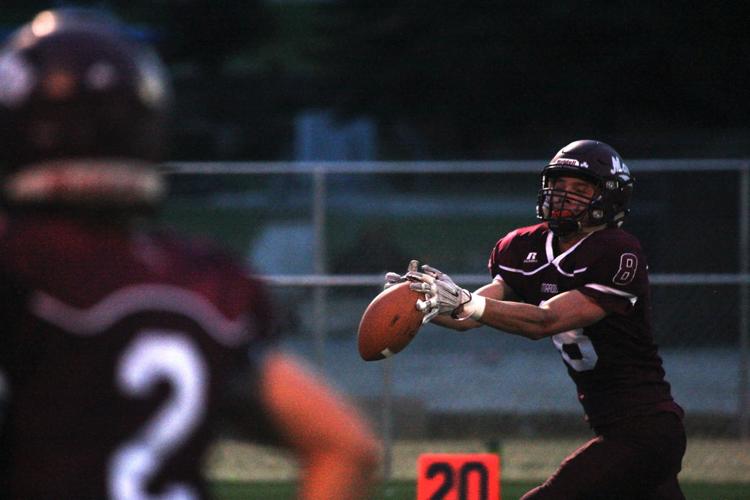 Following a shanked punt on Ronan's ensuing drive, Holter took it himself on third-and-goal from the 5-yard line to put his side up 13-0.
Meanwhile, McGree had his way with the Ronan offense off the blitz, notching three sacks in the first half and four total. Teammate Seth Gardner had three sacks of his own in the first half, and scooped up a bad snap and scored himself to put the Maroons up 19-0 nine seconds into the second quarter.
"I was really pleased with Thomas McGree, he was all over the football field," Peoples said. "Luke Jensen was all over the football field, but our D-front had a good ball game too I think. Our D line played well, so certainly we're excited because we can build on this."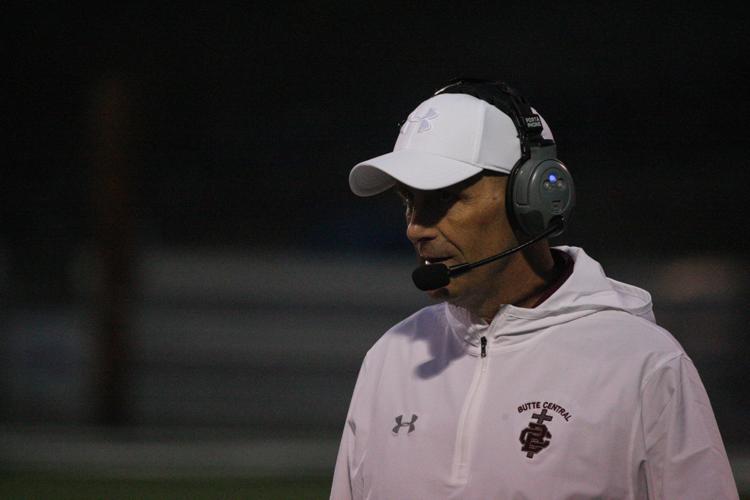 Ronan rebounded with a 50-yard drive, quarterback Eric Dolence scoring on a sneak, getting the Chiefs on the board headed to halftime.
"We spread the ball around, a lot of guys made plays. If we just clean up our execution, we've got a lot of good weapons, so it's exciting," Peoples said. "The most dramatic improvement in a football season should occur between Week 1 and 2."