BILLINGS — Spring sports are rarely profitable for Montana high schools. The 2020 spring season was canceled due to the coronavirus pandemic, and athletic departments have saved money as a result.
"If you're going to have a season you lose, spring season's the one you want to lose," Laurel athletic director Roger Heimbigner told 406mtsports.com.
That doesn't mean anyone involved in Montana high school athletics is happy that track and field, softball, tennis and Class B and C golf were nixed. Heimbigner and other ADs said they'd rather lose money than go a full season without sports, and the spring savings aren't as beneficial as they might appear on the surface.
"That amount of money is pretty much a drop in the bucket to the loss the kids have," Heimbigner said.
Revenue from high school sports programs mainly comes from three sources: participation fees, fundraisers and ticket sales. Schools either didn't charge or reimbursed families for participation fees this spring, and many fundraisers have been postponed or canceled. Several cash-strapped businesses have pulled their athletic sponsorships, as well.
"All of those participation fees pay for equipment," Billings Public Schools AD Mark Wahl said. "When you lose those, it really tightens the budget."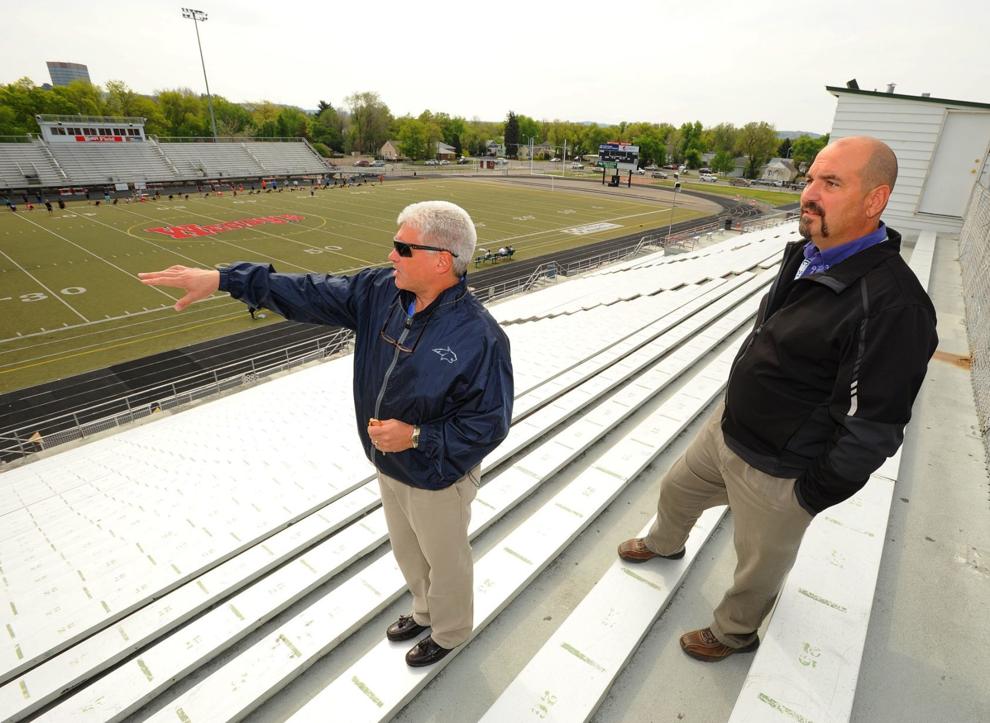 The absence of ticket money, however, has hardly left a dent. A handful of schools host track meets each spring, and the gate receipts from those events aren't lucrative or frequent enough to offset most athletic department expenses. Few schools charge admission for softball games, and ticket sales are out of the question for most, if not all, golf and tennis competitions.
Schools spend almost as much on sports during the spring as they do during the fall and winter, which feature more revenue-generating sports. A conference football or basketball game might require one bus trip across town and no hotel stay. A Class AA school often needs two buses to send its track team to a two-day track meet hundreds of miles away. Golf and tennis teams might need one vehicle but still often travel long distances for multi-day tournaments.
The Montana High School Association is funded through yearly dues and not state tournament gate receipts, unlike most state high school athletic organizations, MHSA executive director Mark Beckman said. Montana state tournament ticket money pays for certain costs and is redistributed to the schools through a revenue sharing system, providing reimbursement for travel costs. Even this year's state basketball tournaments, which were canceled with one day remaining, had a hefty revenue sharing pool, Beckman said.
Ticket revenue from the state track meets, however, goes to the MHSA because it's hard to split that money up among the schools given their varied numbers of qualifiers, Beckman said. Schools share revenue from state golf, softball and tennis, but those tournaments rarely draw large crowds. Schools usually spend much more than they receive when their teams qualify for the spring state tournaments, which were scheduled to start this week.
The canceled season has eliminated transportation costs, and schools haven't needed to pay officials or other event workers. Most have spent less on athletic facility maintenance as well.
Laurel has saved about $20,000 in athletic costs this spring, Heimbigner estimates.
But $20,000 is small in the grand scheme of things, Heimbigner added, and there's only so much a school can do with that extra money.
"You might be able to save money in transportation, but that money is earmarked for transportation," Glasgow AD Brenner Flaten said. "We can't just take it from transportation and put it in a classroom."
Heimbigner and Wahl said the spring sports savings go into their school districts' general funds, which need much more than $20,000 to weather the overall financial toll brought on by COVID-19, the disease caused by the novel coronavirus.
Money saved this spring means little in the long run. Some savings can be rolled over year to year, but the Office of Public Instruction can reduce budgets if school districts don't spend enough, according to Belgrade AD Rick Phillips. Otherwise, schools and athletic departments would be perversely incentivized to save money every season.
"It's not like next year we're going to have a surplus," Phillips said.
Any bit of comfort administrators get from their spring savings is negated by future concerns. Nobody knows exactly how Montana sports will look this summer, and the fall is even hazier. Athletic departments would not save money if football season were canceled or fans weren't allowed to attend games.
"I think we'd all give up some activities in the summer to get back to somewhat normalcy in the fall," Wahl said.
Ultimately, no administrator welcomes a lost season. If spring sports become too costly, schools can trim around the margins, boost their fundraising efforts, cut a sport or find other ways to save money. Sports wouldn't be offered if schools didn't believe they are worth paying for.
Administrators also have close relationships with many athletes and coaches. Some have children in high school. They know how devastating the canceled season has felt.
"We'd much rather be offering sports than saving a couple bucks," Flaten said. "You can't put a dollar figure on that experience."