BUTTE — Things were clicking for Macee Greenwood as she headed into the 9th hole at 1-under. Then a quadruple bogey dampening her confidence and prompting her father to offer her some advice.
"He said, 'You have to make a decision. You can either let this effect you or you can go out and play a good final nine holes,'" The Corvallis junior said.
While she ended up settling for a few more bogeys on the back nine, Greenwood did enough to card a second-round 6-over 78 and win the State A girls individual medal by seven strokes on Friday at the Butte Country after settling for second place her freshman and sophomore seasons.
"It feels pretty good and pretty special after all the work I've put in to earn it," said Greenwood, who led by five strokes after carding a 75 in the first round. "I felt pretty confident and I'm happy with how I played."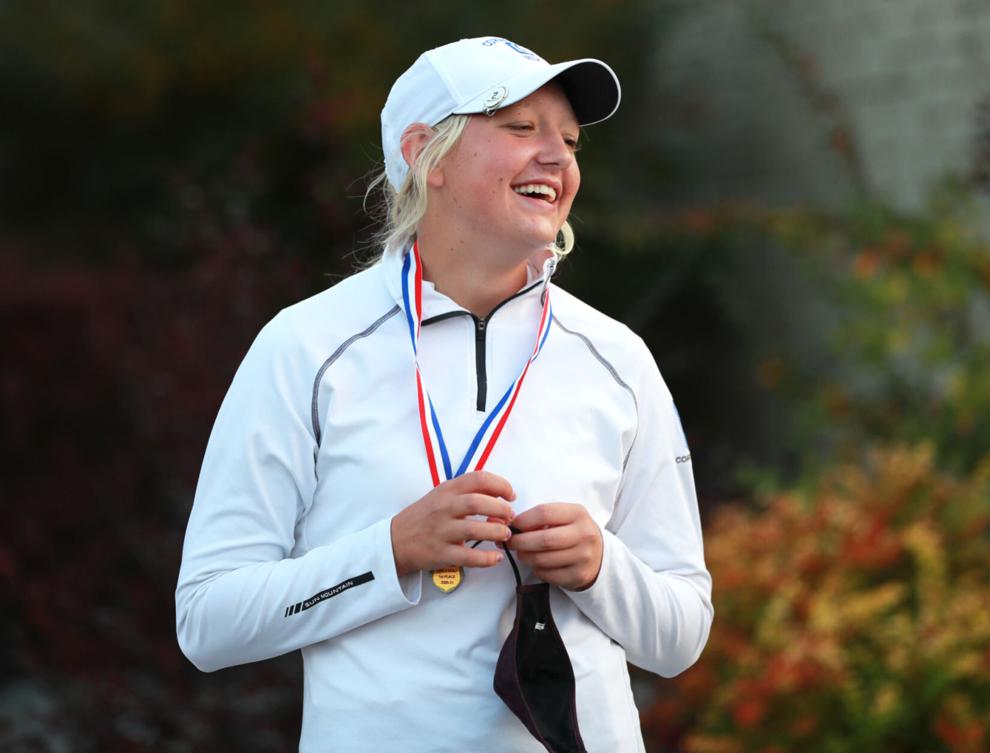 Laurel's Alivia Webinger, a freshman, shot an 80 both days to take second place while teammates Hannah Adams — the defending champion — and Haylee Adams carded a 168 and 169 respectively to help the Locomotive girls surge to their third-straight team title by nearly a hundred strokes with a two-day total of 680. The Sidney girls took second with a 776 —paced by a fifth-place finish from Karly Volk (173) – while Park (808), Whitefish (809) and Polson (811) finished in third, fourth and fifth separated by just three strokes.
The Locomotives may have extended their streak but, after winning both girls titles last year, they looked dissapointed as they sat outside the clubhouse waiting for the trophy presentation.
"You'd think we were at a funeral procession," Laurel coach Jim O'Neil said, noting that the 680 team score was a State A record. "There's that double edged sword around having such high expectations. I think when they have an opportunity to sit down and understand and analyze their accomplishment they'll be happy about it."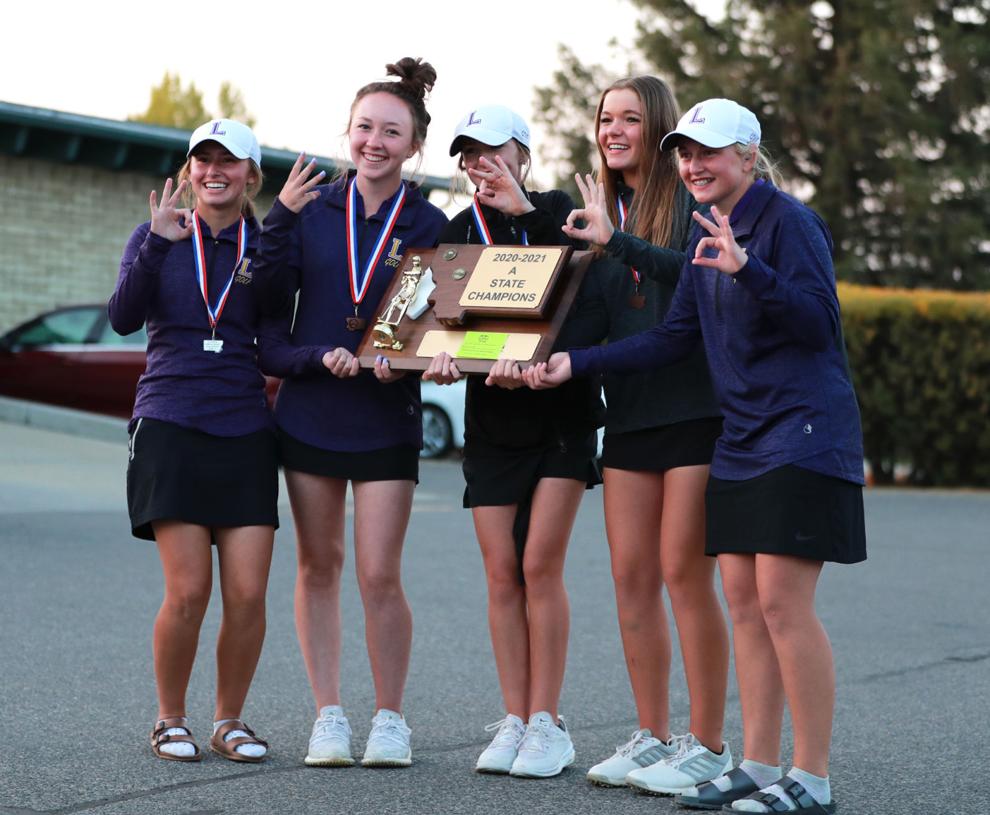 WHITEFISH BOYS SWEEP 
Whitefish's Cameron Kahle defended his individual title, but he needed a sudden death playoff to accomplish it.
Kahle, who finished the first round tied with Laurel's Carson Hackmann for second place, found himself in a deadlock with teammate and first-round leader Billy Smith after 18 holes.
Kahle and Smith were sent into a three-hole playoff to determine the winner. Kahle needed just one to secure the win and maintain his title, parring hole No. 16 while Smith bogeyed. The two finished in first and second place with 36-hole totals of 146 while Laurel's Carson Hackmann, last season's state runner up, finished in third at 148 through two rounds. Billings Central's Nick Pasquarello claimed fourth with a 153 and Josh Warp of Havre and Luke Schlimgen of Corvallis tied for fifth at 157.
"It feels pretty good," said Kahle, a senior. "I'm not happy with how I played but I was able to grind all day. I didn't leave any strokes out there."
While he was happy to earn back-to-back titles, he wasn't thrilled with how he won it. 
"One of my least favorite feelings ever, having to go into a playoff with a teammate," Kahle said. "Never a good feeling because, it changes the dynamic of the team heading home. It doesn't feel right. It was a lot harder to get myself to go and compete against someone who I love as a teammate then someone from another school."
Kahle wasn't pleased that his individual win came at the expense of his teammate, but the 1-2 finish from him and Smith helped propel the Whitefish boys to a team title as the Bulldogs combined for a two-round total of 611 to top Billings Central (645) by 34 strokes. 
Three-time defending champion Laurel settled for third place with 660, Livingston took fourth at 688 and Hamilton took fifth with 691.