FAIRMONT — After securing an opening round lead at the Butte Invitational, Bozeman High School's boys and girls golf teams were less focused on winning another tournament. Instead, the Hawks were talking about the memory of Brian Eekhoff.
"Wednesday night, we had a team meeting," said sophomore Justus Verge. "We talked about Eekhoff and what he means to us, and that we were going to go out and play for him today. We wanted to honor him and what he did for us and the game of golf."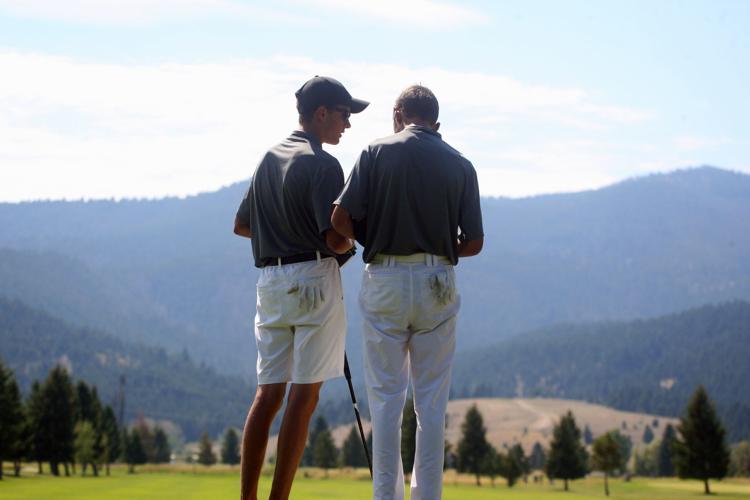 Eekhoff passed away just before the 2018 edition of the Butte Invitational, due to a tragic car crash. At the time, Eekhoff was a club pro at Bozeman's Cottonwood Hills, but he was also a dedicated supporter and mentor to the Hawks, and an integral part of Bozeman and Montana's golf community.
A year later, days after the anniversary of Eekhoff's untimely death, the pain and memory is just as intense, but so is the dedication to honoring his memory.
"It's really tough right now, but it's good," Clark said. "After the first day, we talked about the anniversary and about how we wanted to play for a higher cause, other than just ourselves and our team. This time of year, we play for [Eekhoff] and his family."
After their team meeting, Bozeman's boys returned to Fairmont Hot Springs Golf Course and followed their day-one score of 304 with another impressive display of 311, and totaling just 615 strokes on the tournament, 34 strokes ahead of second-place Helena Capital. The Hawks were led by Verge, his twin brother Jordan, and senior J.R. Small, who respectively made up the tournament's three top scorers.
The girls matched their counterparts, claiming a 59-shot victory over runner-up Butte High. The Hawks were led by senior Cora Rosanova, who's one-under-par 71 on Thursday was the only under-par round of the tournament.
Like his players, Clark cared a lot more about the way the Hawks represented Eekhoff's memory than the numbers on the board. The mention of Eekhoff brings a tremble to his voice, and intense sorrow floods his eyes.
"He left us too early," Clark said. "He was just a one-of-a-kind person. We were just a small part of the individual that is Brian Eekhoff. He loved to give back and would do anything for junior golf. A lot of our players learned the game from Eekhoff… He had, and has a huge effect on us on and off the course."
Clark and his team pay their respects in any way they can, not just by excelling on the course.
 "Last year when we lost him, it was right before this tournament," Clark said. "We gave Mrs. Eekhoff and his family the plaques from our victory last year. We will be giving our plaques to his family again after today. We're fortunate to do that."
Now, after another win at the Butte Invitational and the Hawks finding themselves victorious in all three tournaments they've played in this season, Bozeman must look forward. The goal of defending their Class AA state championship comes back into focus.
However, with their progression and success comes the understanding of a much larger lesson in life, and that the people that make up one's sport and community are to be cherished while they're still here.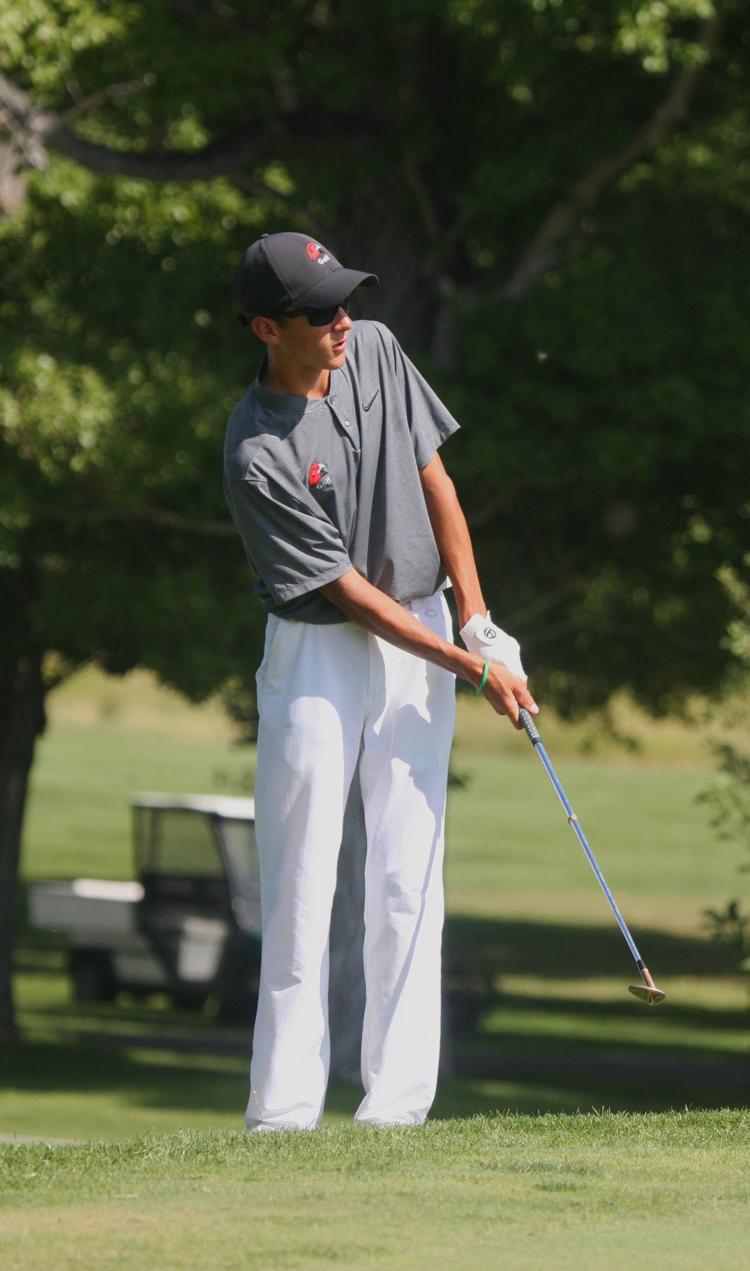 "Yeah, he coached some of our team," Jordan Verge said. "We played at Cottownwood as a team a lot, but it was more than that. He was a massive supporter of the Hawks. [His memory] helps us remember that you're not just playing for yourself. There is definitely a bigger purpose in this game and in life."