GREAT FALLS — Every athlete treasures the last time they got to represent their school. Whether it's the final chance to succeed, or just the opportunity to go out with their team one last time, the last go-around always sticks with you.
As Butte seniors Kaven Noctor and Grace Luoma walked up their final fairways of Meadow Lark Country Club for the Class AA State Golf Championships, the competition had been all but wrapped up.
Bozeman were victorious, but the snow-stricken ending stretch of Noctor's and Luoma's final round was about something else: perseverance.
In the worst conditions a golfer could anticipate, both Bulldogs battled the white onslaught and put their focus into each shot and into their team, despite the issues that an intruding snowstorm inflicted on the tournament.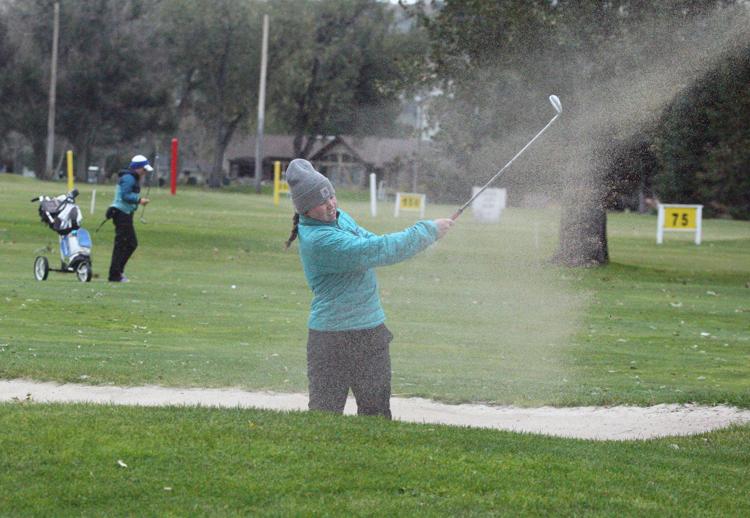 "I had never played in snow, so this added something," Luoma said. "It was definitely a day that is going to stick in my mind. I tried my best, and being with my teammates in the snow was just a great experience."
For Luoma, it wasn't just a memorable finish to her high-school career, but also her best performance at the state level. Her two-day total of 185 matched teammate Kodie Hoagland, earning the pair all-state honors while tying each other for 12th.
Reaching her best finish while also improving her first-day score by a stroke, despite sheets of snow falling during play is impressive to say the least, but it is not unexpected according to Butte head coach Eric Mankins.
The Bulldogs' coach credited both Luoma and Noctor on their performances, which were years in the making.
"They've both put in a ton of work," Mankins said. "Both great kids and I'm so glad to have them in our program as four-year starters. I'm proud that they've stuck with us and persevered through the four years, and proud of what they bring to Butte High and Butte in general."
While Luoma was contributing to her team's race, Noctor was in the process of reaching all-state honors for the second-straight year, improving on his 2018 finish of tenth by tying-for-sixth, firing a 161 total in the process.
However, if you ask Noctor, his teammates, or his father, the Bulldog isn't satisfied with the improvement despite harsh conditions and a tough field.
"I'm going to keep getting better," Noctor said. "I have to keep working. This year, I felt like I didn't play as well as how hard I worked, but all I can do is keep going and hope the results will come."
Noctor plans on continuing playing in the individual tournaments in the spring and summer, with the hopes to reach those aforementioned results. While he hasn't decided his future in terms of college, Noctor's father, Kevin Noctor, admitted that there is interest.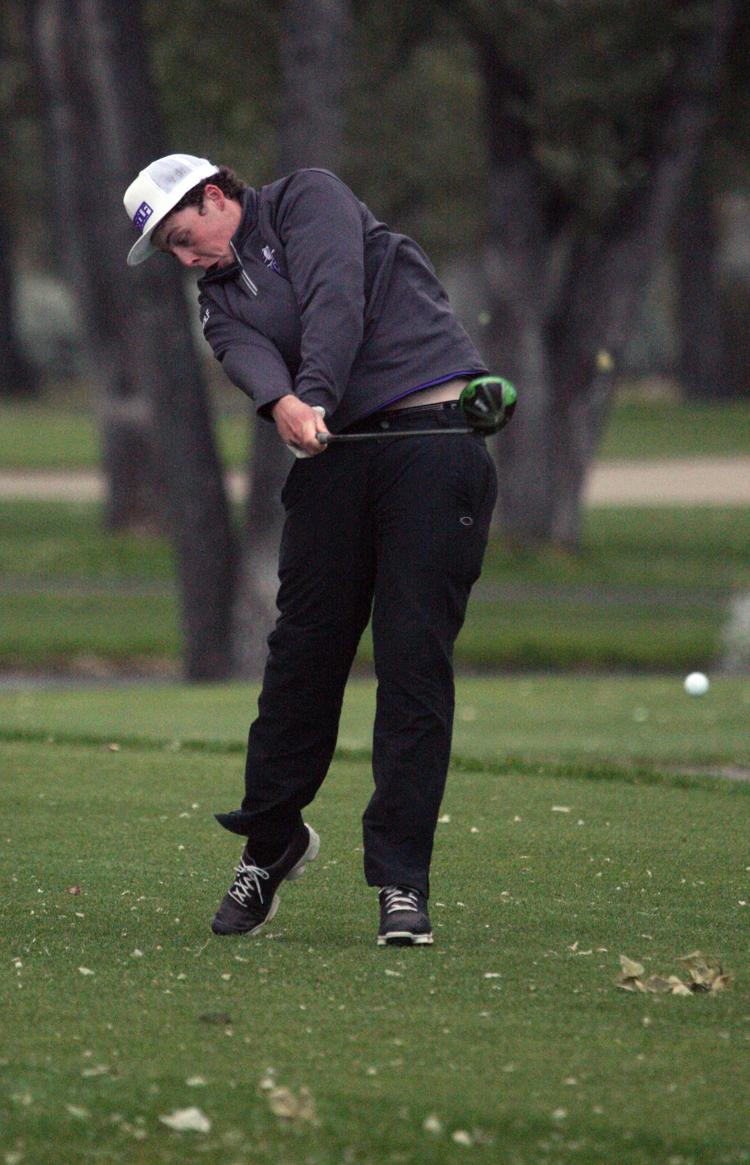 Both his coach and father credit the senior's improvement to his growth in maturity and work ethic over the past couple years.The proof is on the scorecard, as both high school and individual play has seen Noctor improve steadily, the highlight being his victory at the Montana State Junior Championships this past summer.
"Kaven has put in so many hours on the golf course," Kevin Noctor said. "It's unbelievable. This last year or two, if he wasn't at home, he was on the course. His heart and soul is in this game, and we couldn't be prouder."
Mankins also mentioned his improvement, but says that a bigger part of why the team has improved as a whole is because of Noctor's influence and ability to make his teammates push themselves during practice.
"[Noctor] has instilled a mentality in the younger players," Mankins said. "Especially Jack Prigge. He knows what you have to do to win and that means a lot of practice. We're going to miss him."
Throughout the season, that has been a huge talking point of both Mankins and his player. Every player has talked about the team rather than their individual performance, and just how much this group of kids have meant to each other, specifically Noctor and Luoma.
As the scores were tallied Tuesday afternoon, both Noctor and Luoma were huddled around their teammates. Somehow, the snow was falling even more densely, but the Bulldogs were chatting and enjoying their final day of the high school season.
The chance to compete in some form or fashion will rear its head again. But the moments shared with teammates, through wins, losses, and sometimes snow, are ones to treasure, because they can never be replicated.
"I'm going to miss my teammates the most," Luoma said. "Everytime we're on the course, we go give each other a hug, pump each other up. I'm going to miss that and all the support that we give each other."
While Luoma points out the hugs and on-course encouragement, Noctor's father happily acknowledged that, sometimes, time with the team was as important as time with one's dad.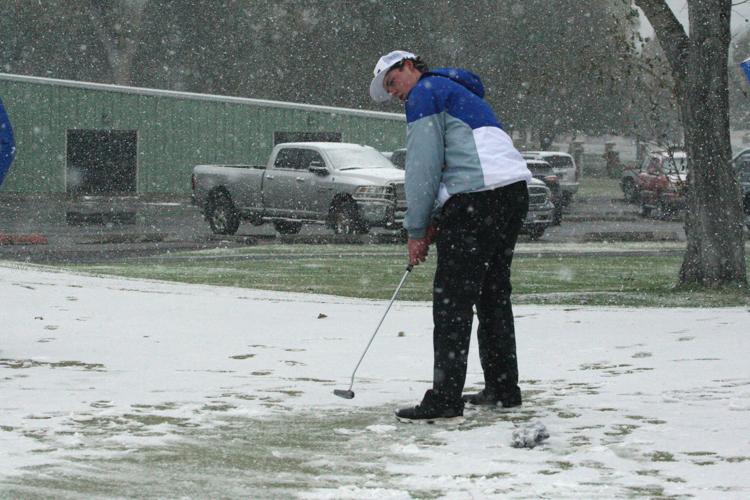 "Kaven loves the team," Noctor said. "I know they have a great time on the bus. There's times that I ask him if he wants to ride home with me, and he says no most times. The whole team is close, and they're just a great bunch of kids.
Now, the pair of Bulldog seniors will move on to the next stage of their life. No matter what comes next, representing their team through the snow at Meadow Lark will be something they never forget.