MISSOULA — Technically, the Loyola Sacred Heart boys and girls golf teams are defending State B team champions.
There's an asterisk with that since there was no golf season last spring due to the coronavirus pandemic. Plus most of the team members from those squads, including the leaders, are long gone.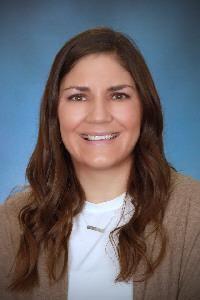 Still, the high expectations remain. First-year coach Kelli Matheny — she's actually been with Loyola golf two years if you count the activities held before last season was ditched — is anxious to see what the Rams and Breakers can do in their season debut Saturday at the Eureka Invitational at Indian Springs Ranch Golf Course.
"We've got some amazing players, so I'm excited to get them in a tournament situation, " said Matheny, a third grade teacher at St. Joseph Elementary who has experience teaching junior golf.
Defending state supremacy looks like a much more attainable goal for the boys than the girls. The Rams have 20 team members and the Breakers have five.
"We have some players who are looking to play at the college level and then we have some who are brand new to the sport," Matheny noted.
Leading the Rams are a group of gifted juniors. The list includes returnees Kaden Matheny, Connor Hansen and Jack Haffey and transfer ringer Zeke Boos, who should provide a huge boost.
Matheny, who will be assisted by well-known local golfer and coach Julia Jones, is facing a numbers game with her girls team. Bianca Graham is the one player that competed at state two years ago, so it will be important for Loyola's newcomers to stay healthy and hit the ground running.