BUTTE — Playing in her final State tournament after coming in second the past two seasons, Bozeman senior Annika Danenhauer had grown weary of being a runner up.
"As a sophomore, it was super exciting to get second," Danenhauer said. "But last year it was kind of a bummer."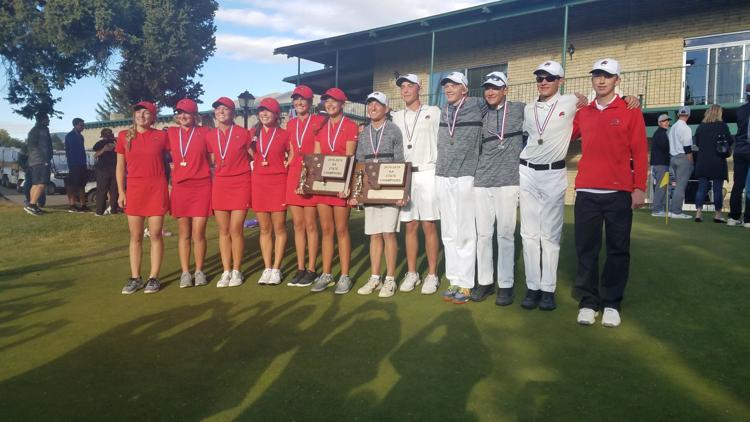 After a razor wire finish this time around, she didn't have to worry about settling for a consolation prize.
Danenhauer — who was tied at third and five strokes back after Thursday's round — rallied back and avoided having to head into a playoff hole with Round 1 leader Carrie Carpenter of Billings West, whose potentially tying 4-foot put on the 18th hole lipped out to give Danenbauer the girls individual win with a two-day score of 154 to Carpenter's 155.
With that narrow victory, the Hawks rolled to a sweep of all four titles at the State AA Golf Tournament at the Butte Country Club on a cool Friday afternoon.
Spurred by Danenhauer's win and Top 5 finishes from teammates Laurel Ward — last season's girls' medalist — and Cora Rosanova, the Bozeman girls cruised to the team win with a 647. Carpenter's second-place finish helped the Golden Bears take second with a 689 while the Butte High girls secured third place with a 719.
Missoula Sentinel's Emily Garden claimed third place with a 157.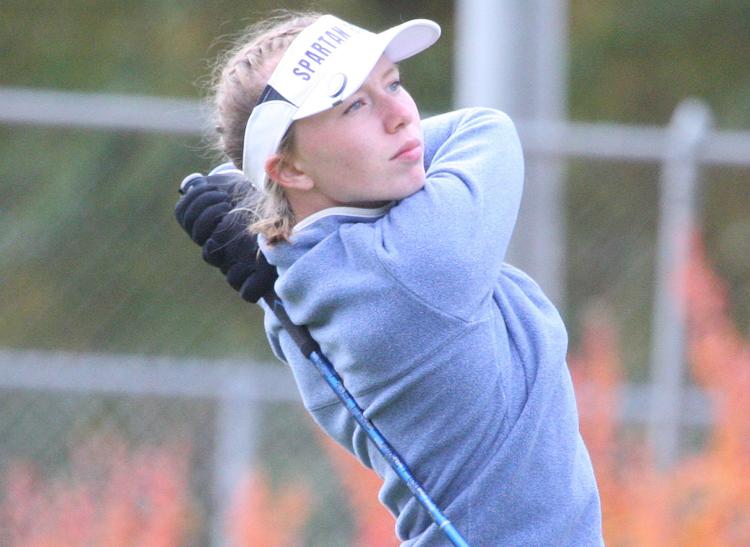 For the Bozeman girls' team, it was their third-consecutive team championship. For Danenhauer, it was a fitting way to conclude her high school career.
"It's kind of a nice cherry on top," she said, while giving a nod to her work on the green with helping her earn the win. 
"Yesterday a lot of my putts didn't drop and today my main focus was getting those shorter putts to go in," Danenhauer said. "Even though a lot didn't, I was still able to keep my numbers down."
In the boys tournament, Bozeman freshmen prodigy Justus Verge delivered a second-round 72 to hold the lead and seal a six-stroke win with a final mark of 138 while his twin brother Jordan took second with a 144 to help the Hawks' boys clinch the team title in a runaway win with a total of 575.
Missoula Sentinel took second at 624 — the Spartan's Jack Johnston claimed third with a 145 — and Billings West finished third with a 628. 
Verge chalked up his victory to a mixture of faith and family.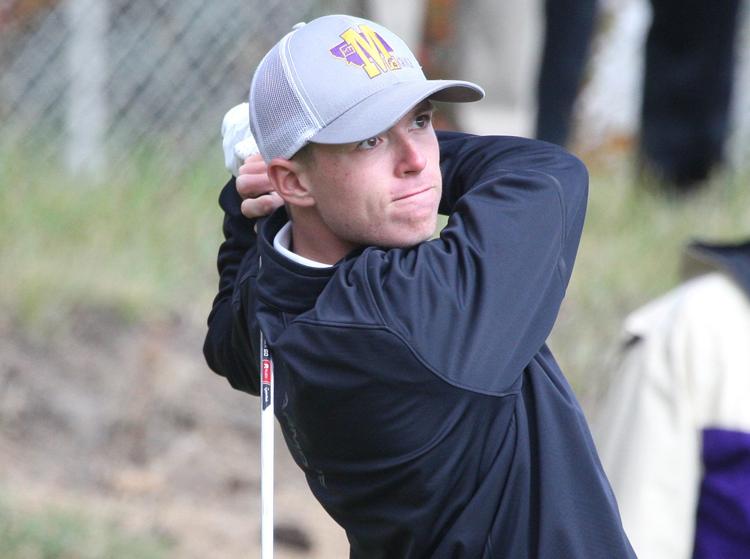 "I definitely trusted in the Lord to help me prevail today and I trusted in my dad's (Travis) coaching and what he's telling me," Verge said.
Just 15 years old, playing with consistent confidence is something Verge is still working to refine, but he kept it going through the final round.    
"I know I have what it takes but it doesn't come out every time," Verge said. "But today I played a lot of defense and stayed out of trouble. I tried to be smart and stick with my game plan."