BILLINGS — The 2019 Class B state tournament was dominated by Missoula Loyola and featured two repeat titles. The latest State B tourney, which concluded Wednesday at Eaglerock Golf Course, featured four new champions, all from teams other than Loyola.
Baker senior Konner Flint won the boys individual title, Fairfield junior Emma Woods was the girls medalist and Columbus earned both team titles.
It was Columbus' seventh boys state championship and first since 2014, while the girls took first place for the first time in program history.
Flint and Woods are also first-time winners. Flint was fourth and Woods was third in 2019. The 2020 spring sports season was canceled because of the coronavirus pandemic.
Woods conquers wind
Woods, the only Fairfield girls player at Eaglerock this week, won by 10 strokes. Her 76 on Wednesday put her at 10-over 154 for the tourney. Jefferson sophomore Celi Chapman was second (164), and Eureka's Kyla Bohne placed third (174).
"It's really special," Woods said. "I'm very stoked about it."
Woods didn't celebrate when she sank the title-clinching putt. In fact, she looked frustrated. That's because she double bogeyed both the 17th and 18th holes, squashing a chance to break par (she was even through 16). She felt a bit jittery on those final two holes.
"I was starting to think about getting done and finishing and winning," Woods said. "I stopped focusing so much on every shot, which I definitely should have."
But it didn't take long for a smile to appear on Woods' face, and her happiness will likely increase as she digests the magnitude of her victory.
Woods' 154 would have won the 2019 State B girls title at Canyon River Golf Course in Missoula by two strokes (she shot 162 at that tourney). Her 76 was the best girls score of the final round by eight shots, and she flirted with even par despite gustier winds than the first round, in which she shot 78.
Length is one of Woods' greatest advantages — she averages about 260 yards with her driver, she said — but it's hardly the only reason she pulled away from the field. Like another golfer named Woods, she used an all-around performance to easily win a big tournament.
"I had a very consistent day," she said. "I had 14 greens in regulation, I think, and a lot of two-putts for par. I had a ton of pars."
Eagle propels Flint
The first person to greet Flint after he walked off the final green Wednesday was Baker co-head coach Brittani Brence, who asked if she could give him a hug.
"You can breathe now," Brence told Flint as they embraced.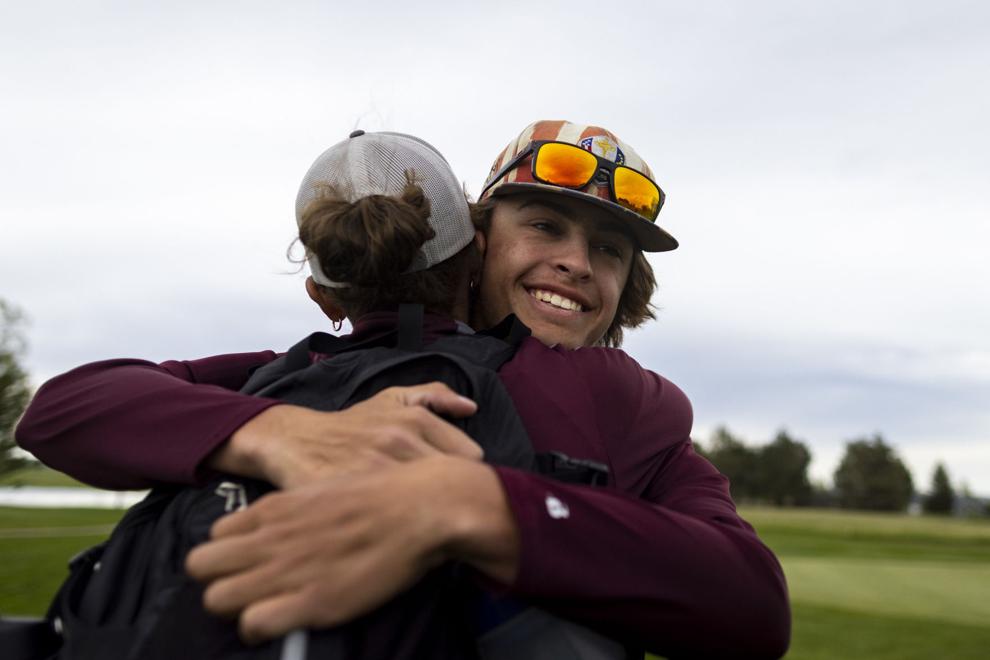 Flint provided a breathtaking end to his front nine, while he hit several hold-your-breath shots on the final three holes. Luckily for him, his first nine holes gave him a comfortable cushion.
Flint shot a 75 on Wednesday to finish the tournament at 8-over 152, one stroke better than Loyola sophomore Zeke Boos. Conrad senior Jarek Shepherd placed third (159).
"I don't think it's sunk in yet," Flint said shortly after the final round ended. "Being senior year, and I didn't get a season last year, it just makes it even better."
Flint trailed the first-round boys leaders, Boos and Shepherd, by one stroke. After a front nine 36 Wednesday, he was up by six.
"I kind of knew they were struggling, but I didn't realize how big (my lead) was," Flint said. "I didn't try to add their score to my score. I didn't want to get all flustered. I just stayed the course on what I was doing."
While his playing partners stumbled, Flint avoided any major issues on the first nine holes. Then, on his ninth hole (No. 18 at Eaglerock), he made the highlight of the tournament.
From 79 yards out, Flint pulled out his 58-degree wedge and stuck his approach near the hole. He knew it was close because spectators around the green applauded. Until he reached the green, he didn't know the shot had gone in for eagle.
"When I knew it was in, it kind of relieved me because my putting wasn't great today," Flint said. "I'm like, 'Cool, I don't have to putt this hole.'"
Holding a three-shot lead with three holes to play, Flint made it interesting.
Flint pulled his second shot on his 16th hole (No. 7 at Eaglerock) into a water hazard. He assumed it had gone into the pond, but it had nestled in between some rocks. A few inches right and it would have been in the water. A few inches in any other direction and it would have been too close to a rock for him to play it. Flint took advantage of the good fortune by hitting his third shot up near the green and making a bogey.
"I was like, 'Man, that's just luck,'" he said.
Flint made a tricky up-and-down on the next hole, and he pulled his final tee shot a couple yards short of another pond. His approach shot hit the green, giving him three putts to win the title.
Flint is the first State B boys medalist not named Bucky Crippen since 2017, when Libby's Ryggs Johnston won his fourth state title. Crippen, of Loyola, finished second that year, won as a junior in 2018 and capped his career with a title in 2019 (Loyola won both team championships in 2019, and the Breakers' Katie Fagg was the girls medalist).
Cougars display depth
Shortly after the State B awards ceremony Wednesday, a Columbus fan walked up to Jeromey Burke and tapped him on the shoulder.
"Basketball redemption," the man said to Burke.
"That's right," Burke replied.
In addition to being Columbus' golf coach, Burke coaches the girls basketball team. His Cougars lost to Big Timber in the State B girls basketball title game two months ago. On Tuesday, the Sheepherders built a five-stroke lead over Columbus after round one.
The Columbus girls rolled to their first-ever state championship, besting every team by at least 22 strokes Wednesday en route to a 39-stroke margin of victory, with Big Timber taking second. The Cougars' winning stroke total was 791.
"It's us and Big Timber all the time," Burke said with a smile. "We have really good kids. They've worked hard this year, and they earned this."
Columbus' Aubree Mitchum, Kodi Obert, Molly Hamilton and Cady Ekle all broke 100 Wednesday, while their fifth player, Paige Lethert, shot 103 (the top four scores count for team totals).
"They had to play well to do it," Burke said. "I told them that coming in, 'You're going to have to play well when you get to state. You can't hope that everyone else plays bad.' We just did (play well). We had some kids set PRs, and the girls today just all brought it."
After falling one win short of his first state title as a coach in March, Burke earned two Wednesday. It's an achievement that's "pretty high up there" in his coaching career, Burke said.
The boys race was closer than the girls one. Columbus, which carried a nine-stroke lead over Conrad after the first round, edged Loyola by eight in the final tally (682 to 690).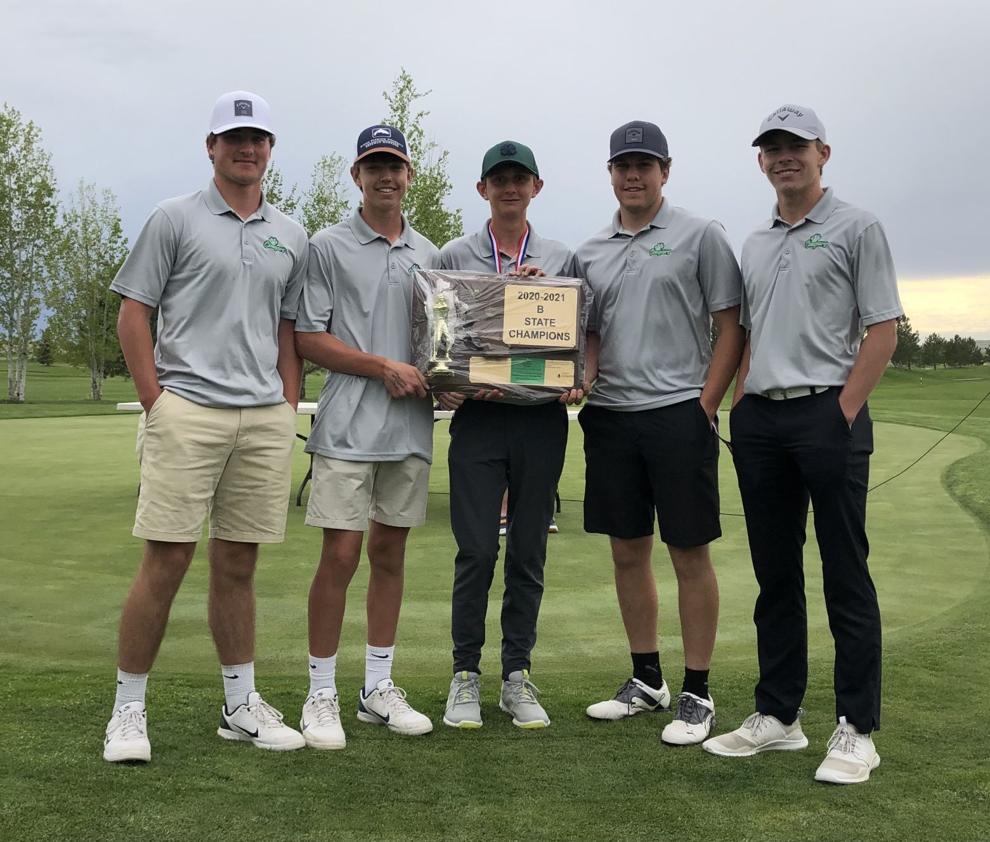 Mike Courts led the Columbus boys, finishing ninth with a two-day score of 167. The teammates behind him were Landon Olson (168), Caden Meier (169), Chase Anderson (178) and Kincaid Teske (193).
Courts, a freshman, shot an 80 Tuesday and an 87 Wednesday. A week earlier at divisionals, also at Eaglerock, he carded a 98.
"We just didn't have to play any big scores," Burke said. "I knew Loyola would make a run at us today, and they did, and our kids just kind of buckled down."
Photos: Class B state golf tournament final day
Class B State Tournament
Updated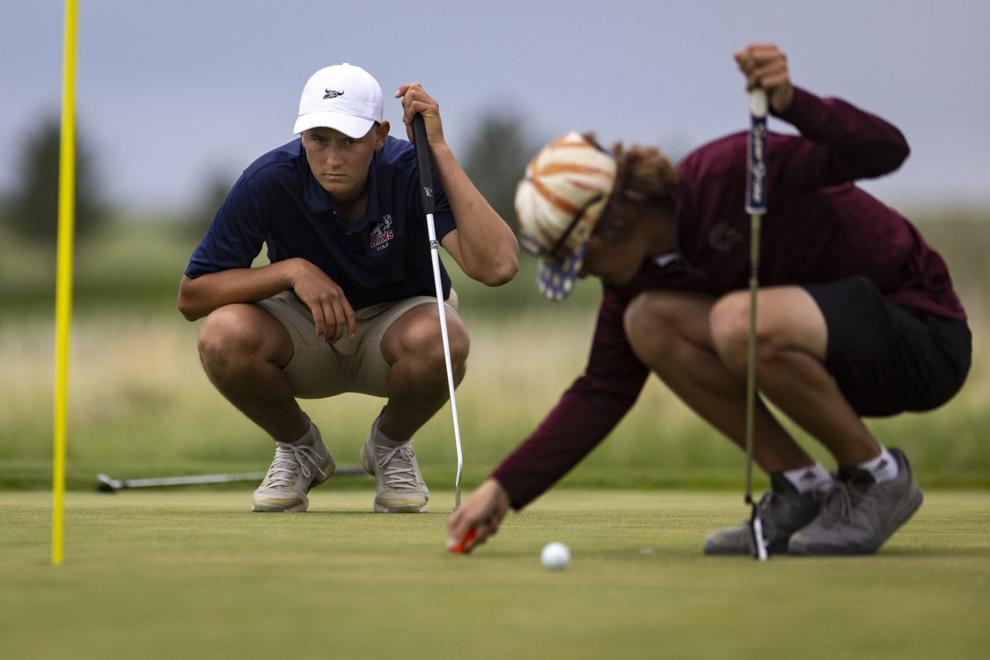 Class B State Tournament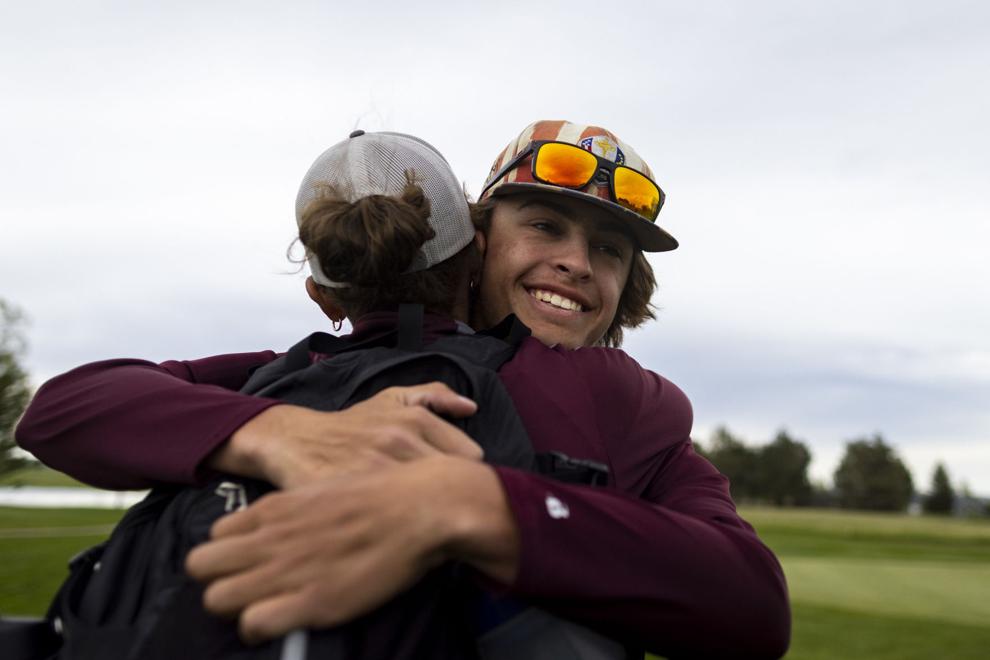 Class B State Tournament
Updated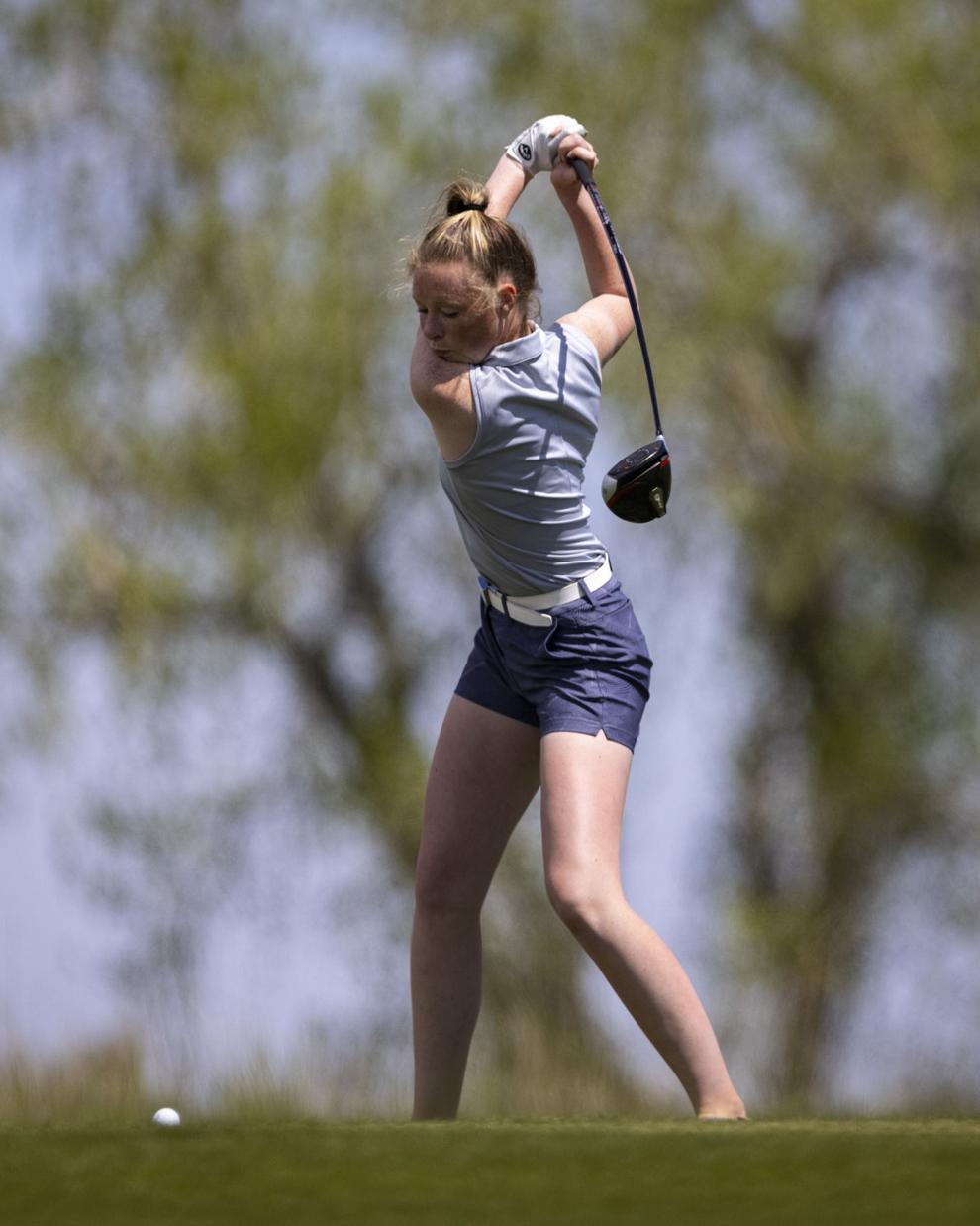 Class B State Tournament
Updated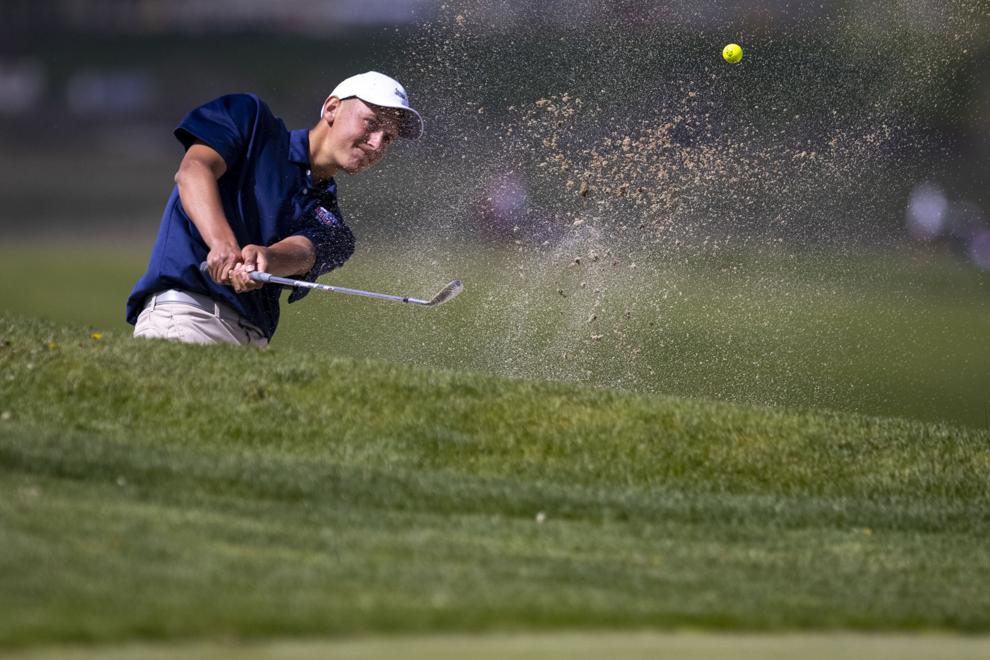 Class B State Tournament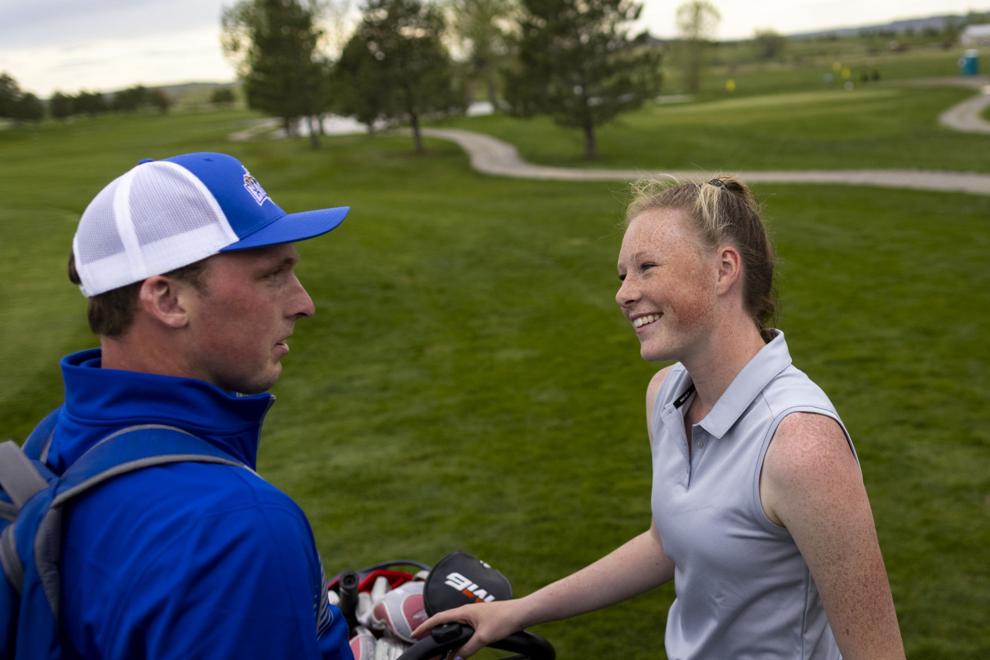 Class B State Tournament
Updated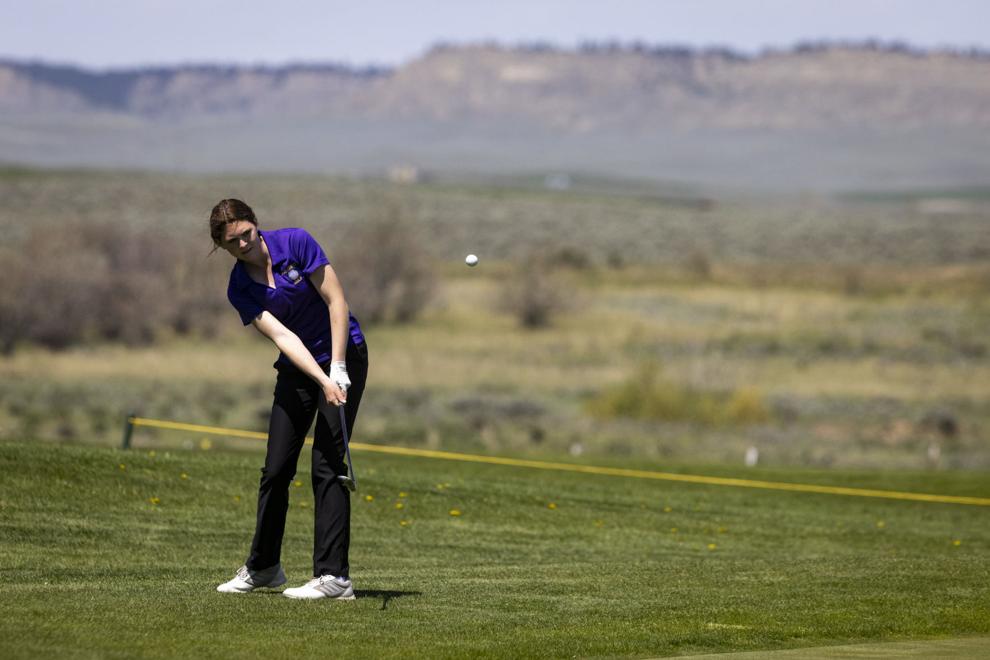 Class B State Tournament
Updated
Class B State Tournament
Updated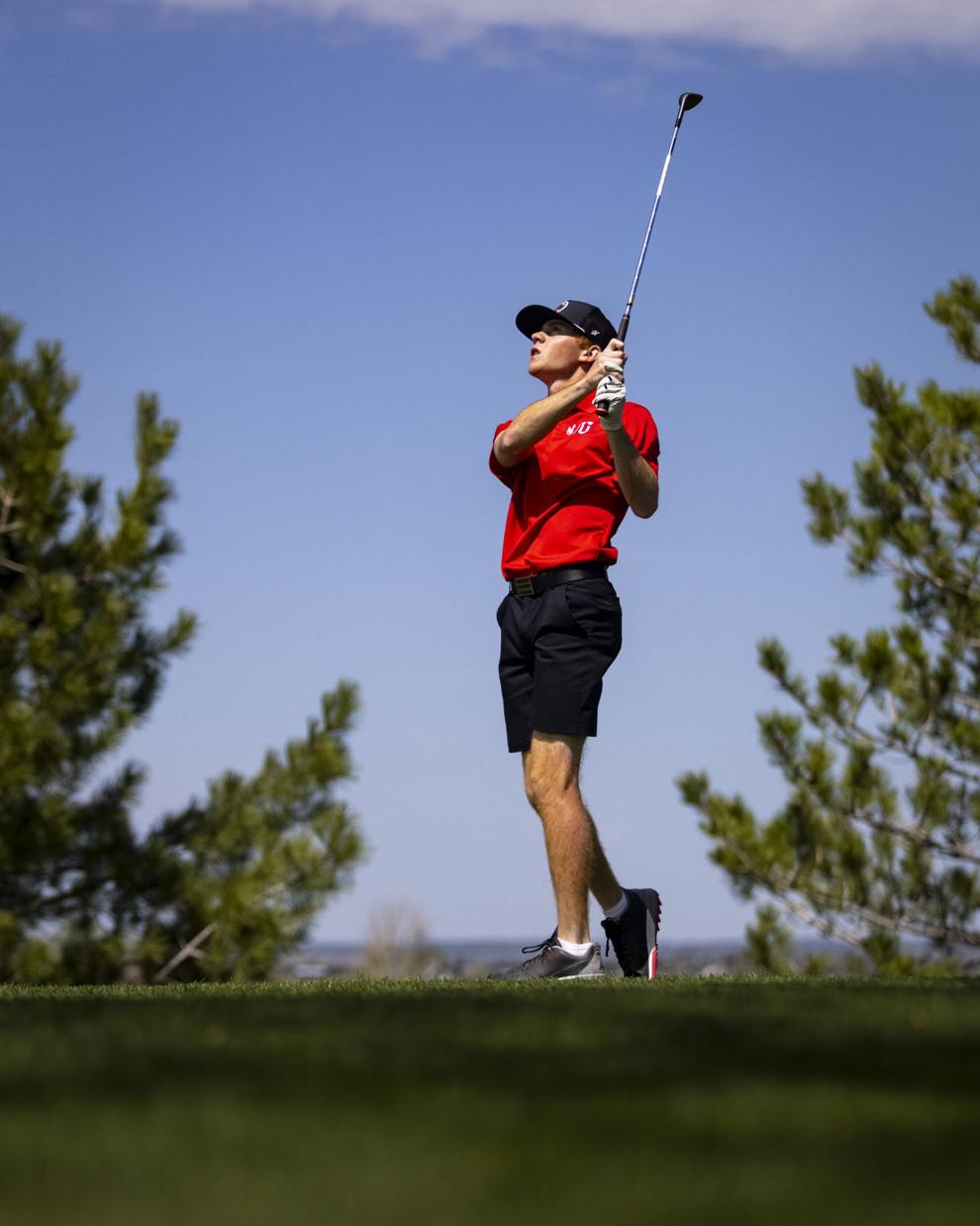 Class B State Tournament
Updated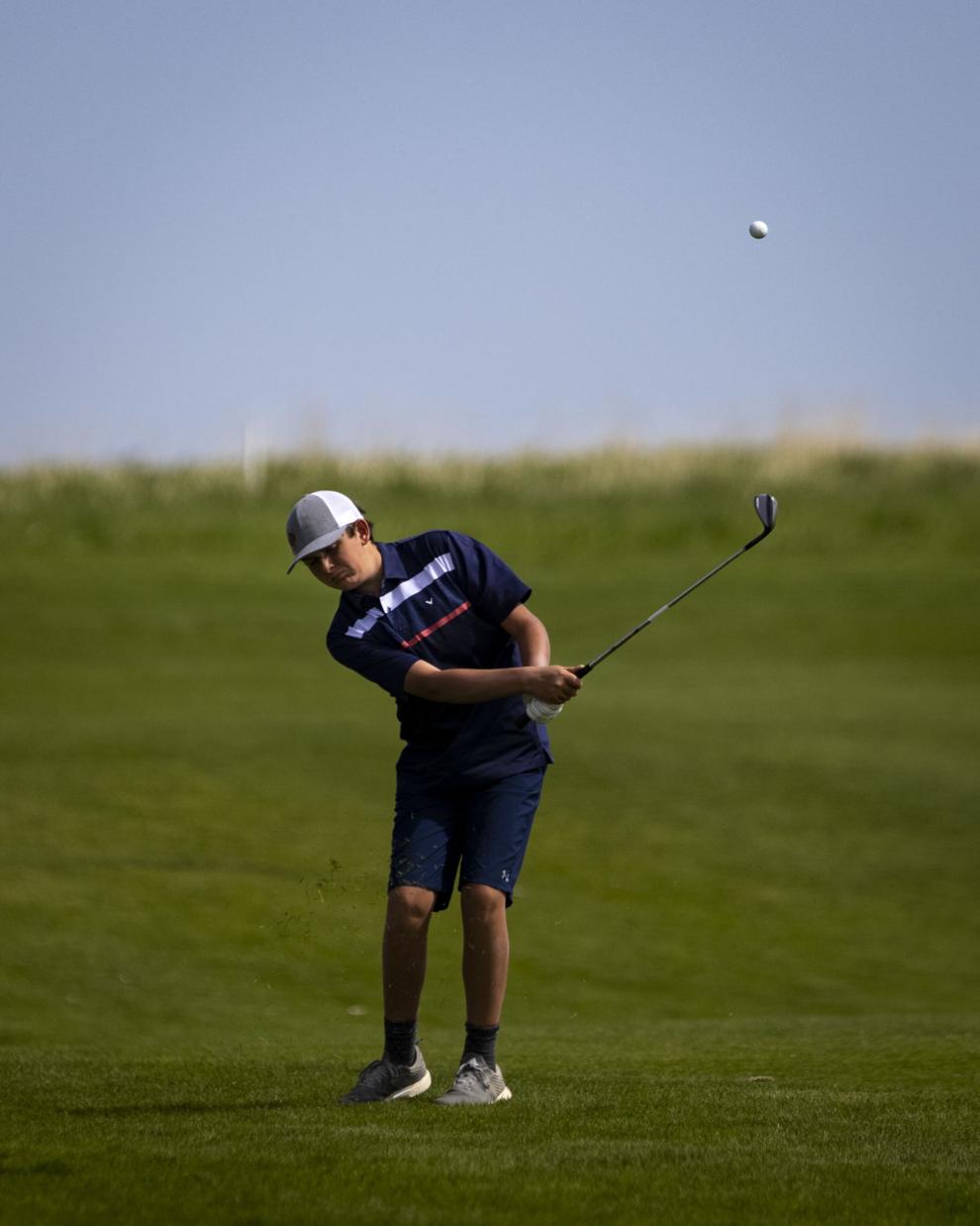 Class B State Tournament
Updated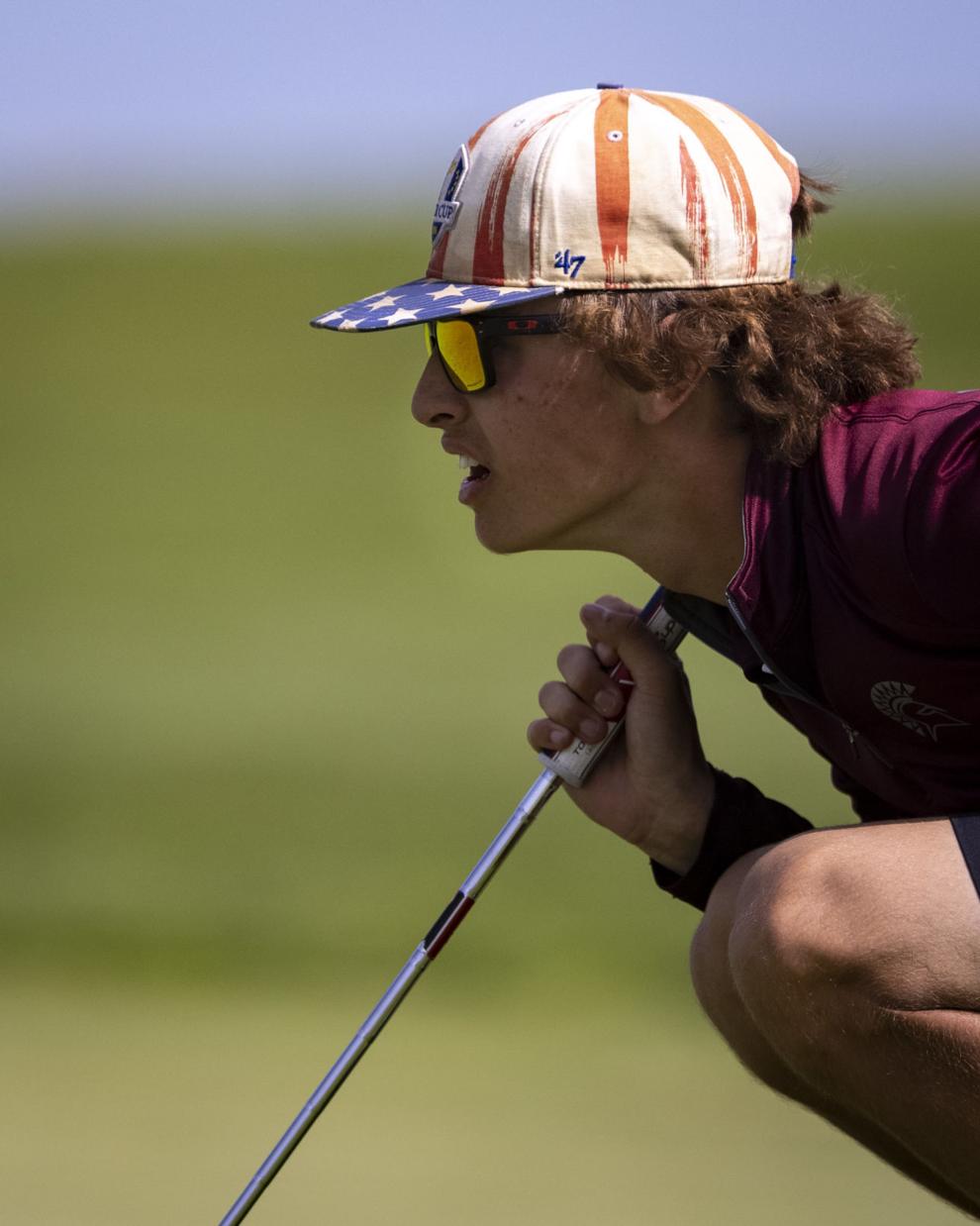 Class B State Tournament
Updated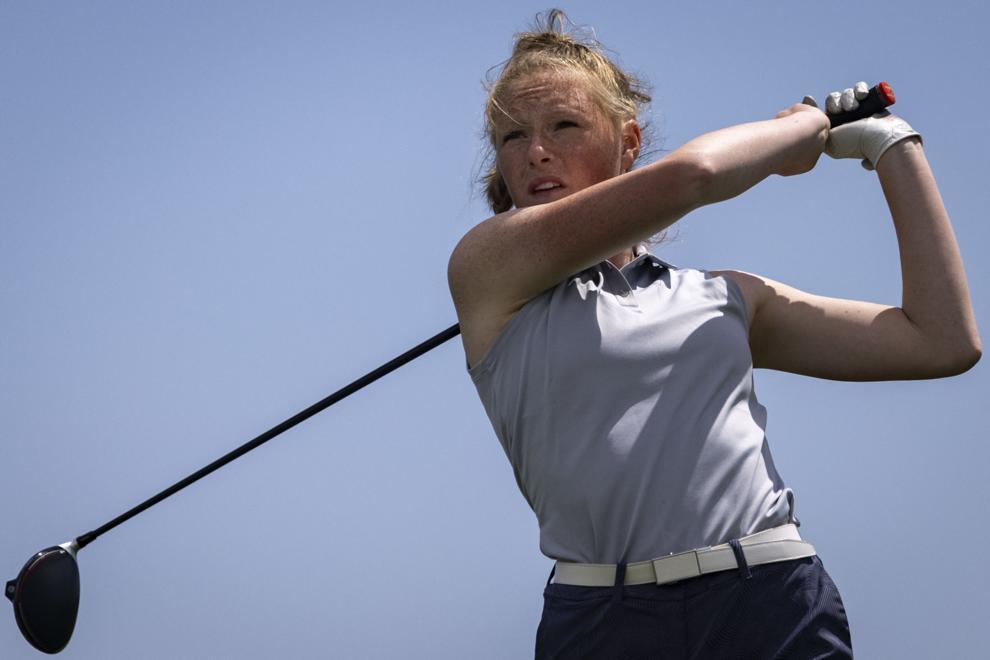 Class B State Tournament
Updated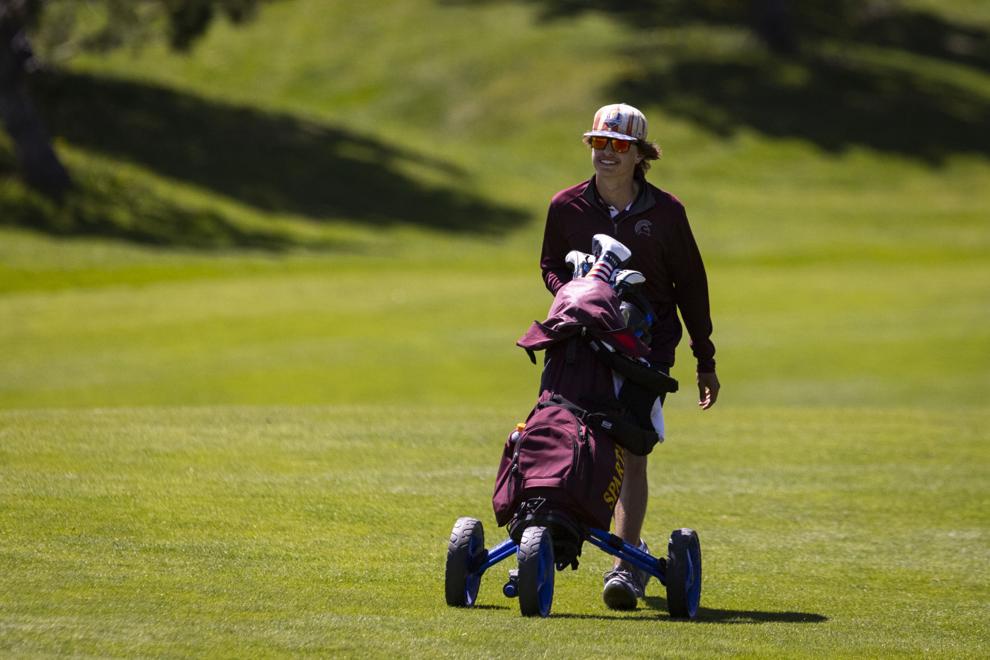 Class B State Tournament
Updated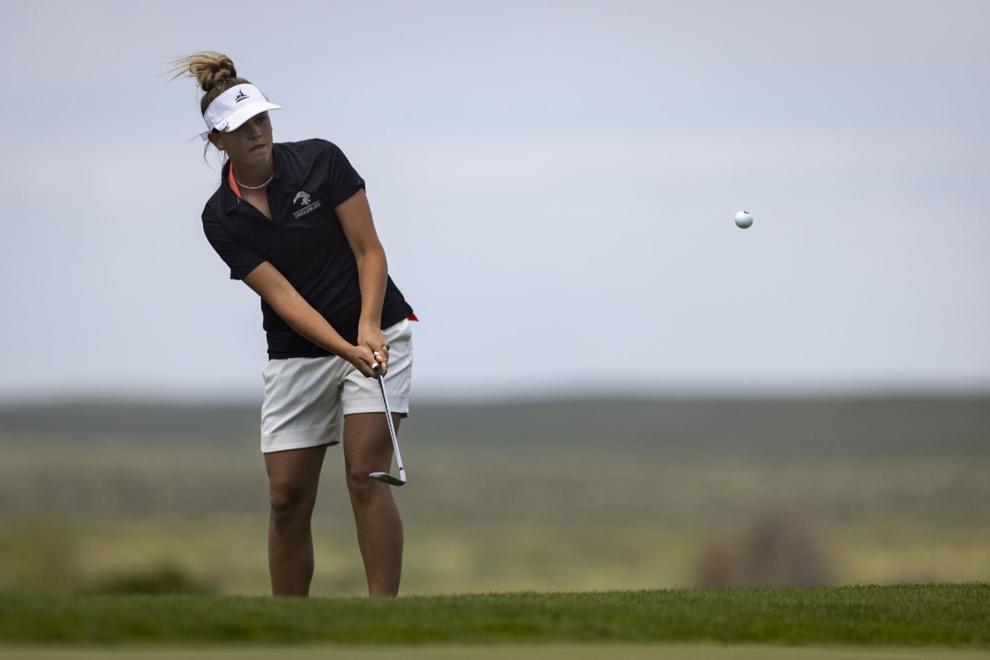 Class B State Tournament
Updated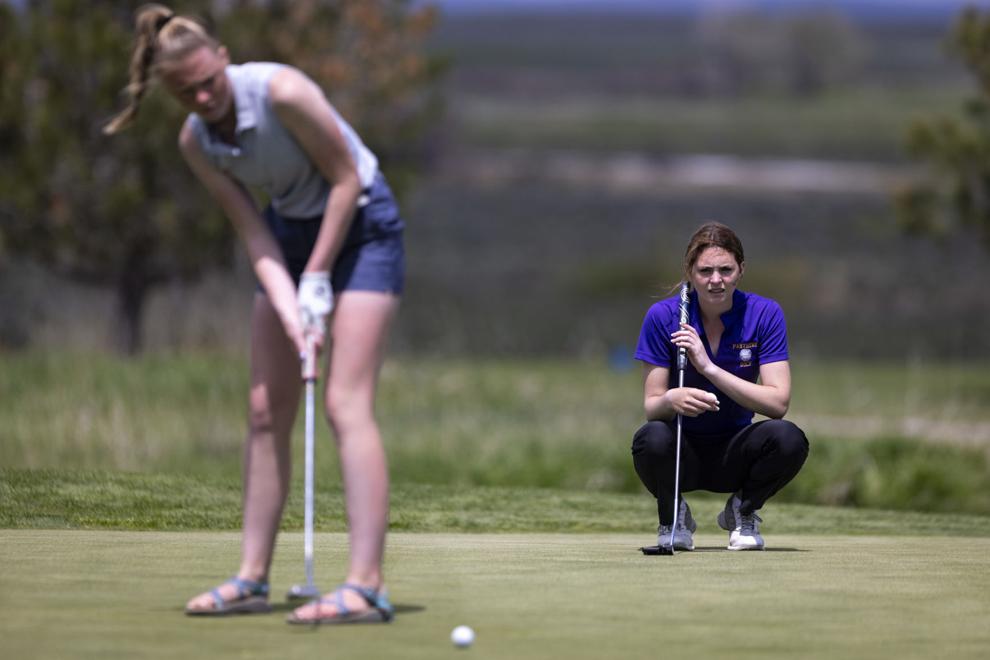 Class B State Tournament
Updated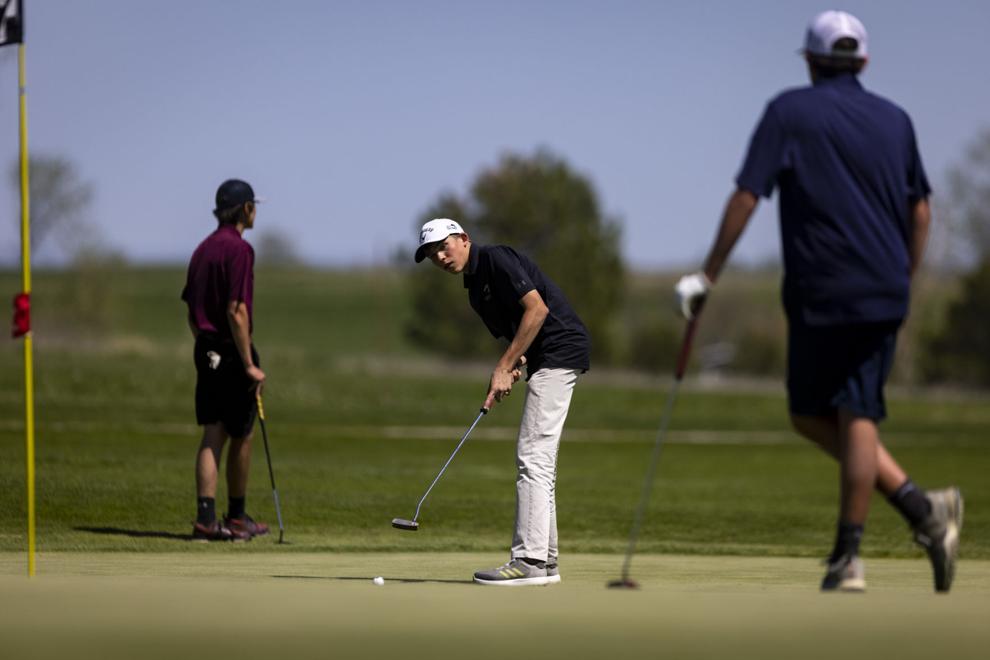 Class B State Tournament
Updated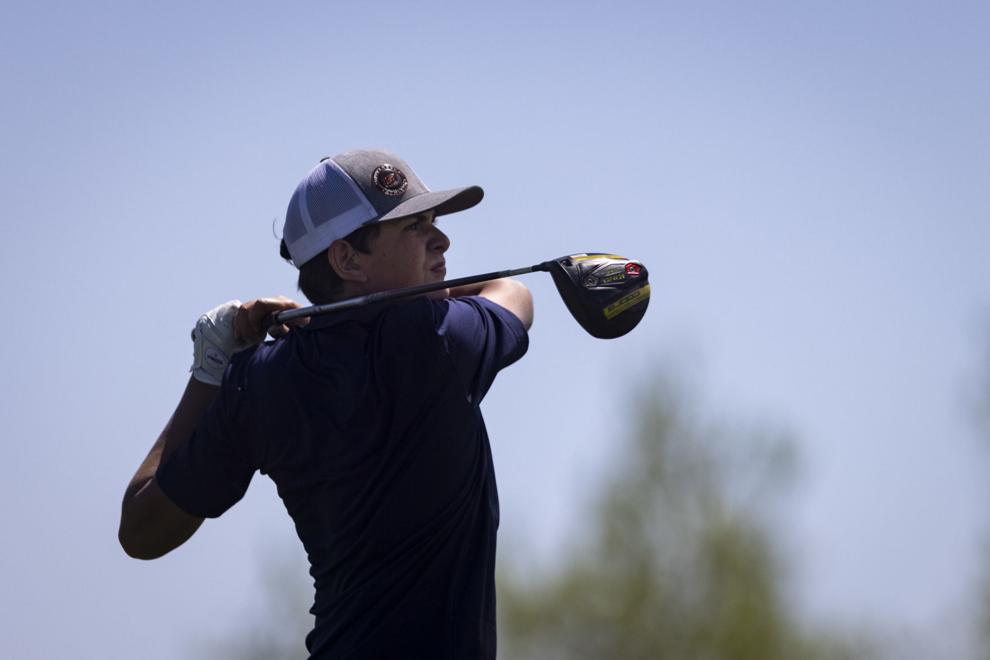 Class B State Tournament
Updated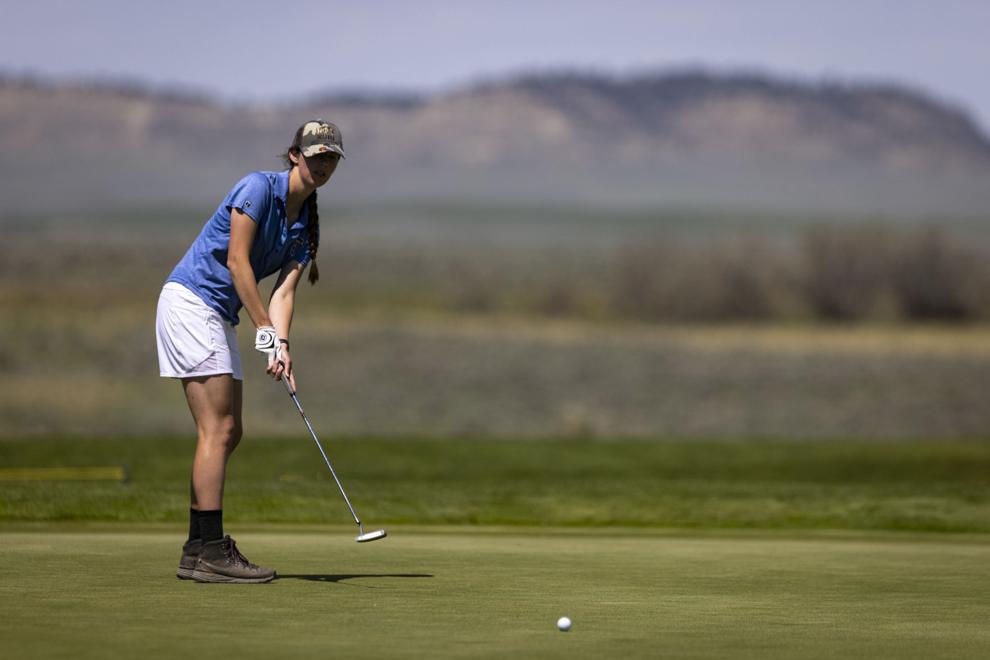 Class B State Tournament
Updated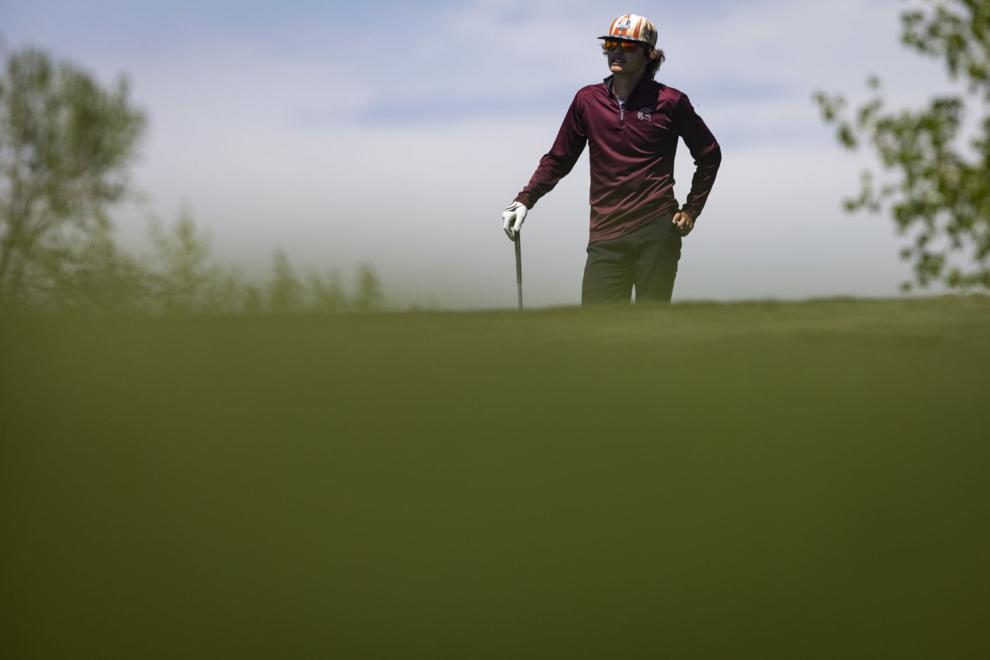 Class B State Tournament
Updated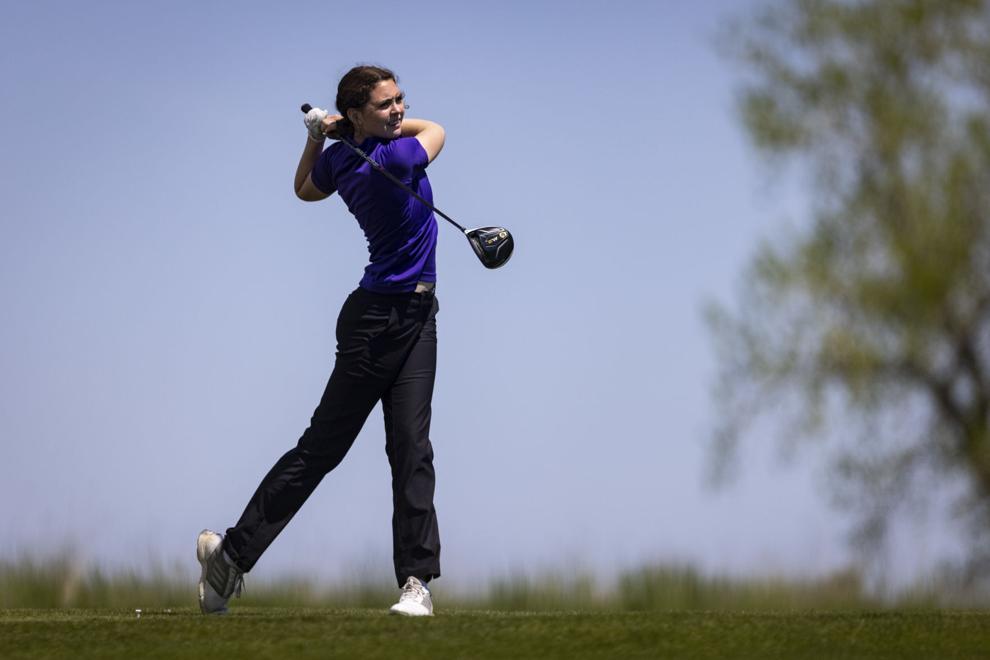 Class B State Tournament
Updated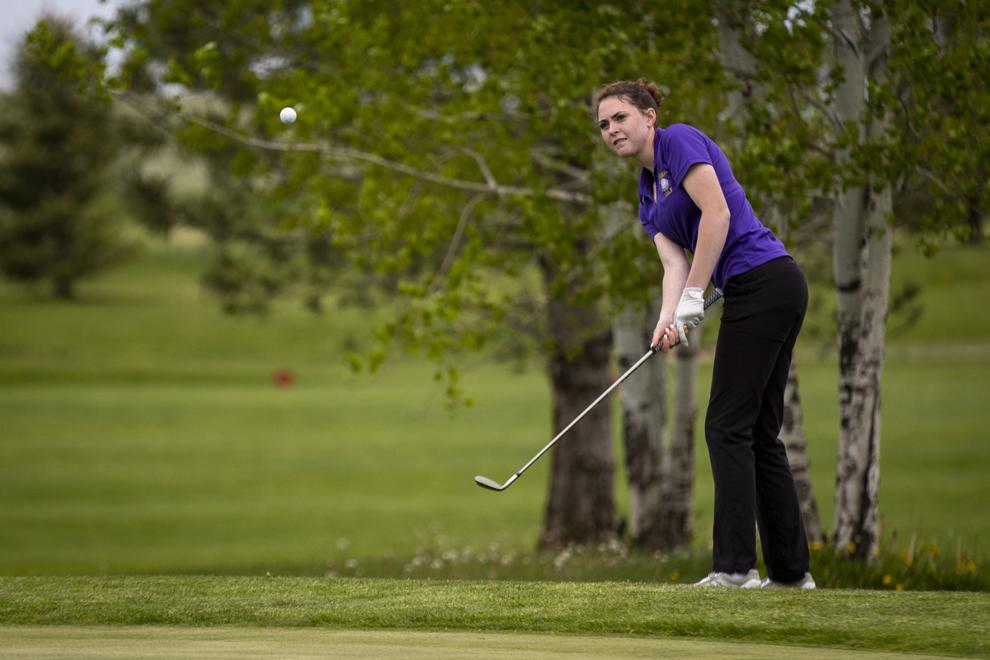 Class B State Tournament
Updated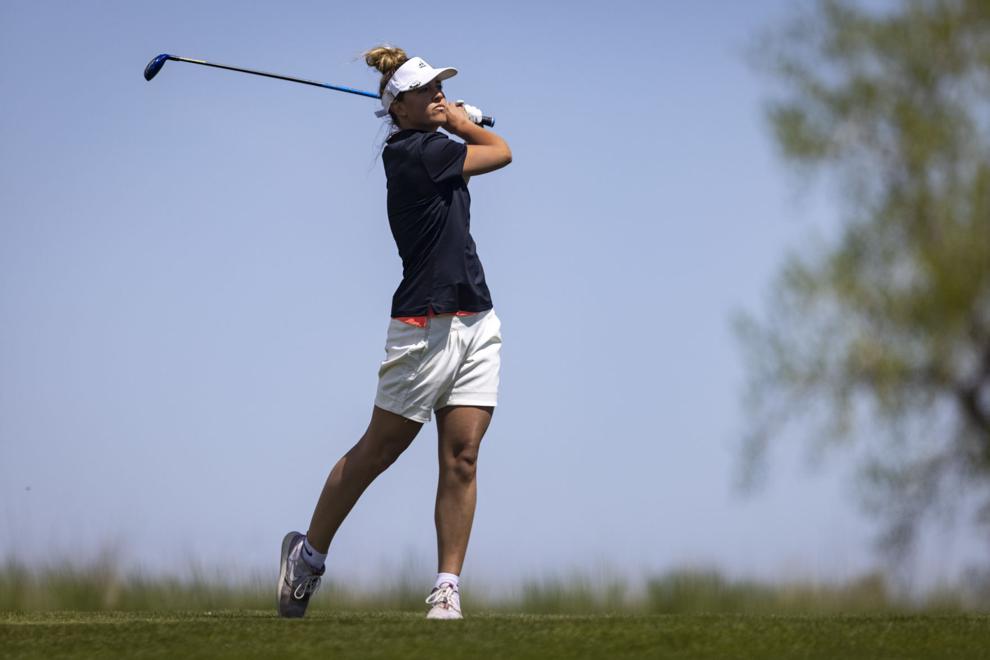 Class B State Tournament
Updated