HELENA — Capital High's Jaymee Sheridan and Keaton Pouliot have been selected as 2021 recipients of the Jude Gleason and Bob Bean Award. The awards are given annually to the girl and boy athletes that have competed in two or more sports at CHS all four years, and who've excelled in athletics, sportsmanship, leadership, citizenship and scholastics.
Jude Gleason was a long-time teacher, coach and athletic director at the school; while the late Bob Bean was a multi-sport Bruin athlete who died in the 1970s.
Sheridan garnered eight varsity letters -- three each basketball and track & field, and two in soccer. On the pitch, she was chosen all-conference her junior and senior years, at mid/forward, scoring a combined 8 goals and 1 assist, for 17 points. Jaymee was named a soccer team captain, team MVP, most inspirational, and team playmaker.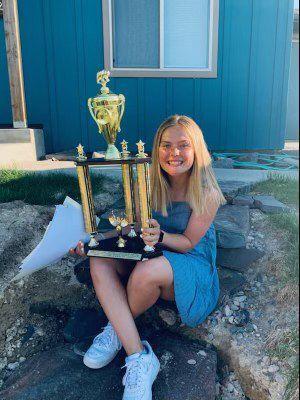 In roundball, she was the Lady Bruins' point guard on back-to-back State championships her last two years. As a senior co-captain, the 5-foot-5 Sheridan led the State in assists at 4.3 dishes a game, while averaging 4.7 points. She was selected to the AA's all-tournament hoops team and honorable mention all-conference.
A pole vaulter/sprinter as a CHS trackster, this past season she placed fifth at Western Divisionals, followed by an all-state medal with her sixth-place showing at the Class AA Meet. Her 10-0 clearance is the eight-best height in school history. Sheridan was also a member of the brown-and-gold's all-state fifth-place 400 meter relay unit.
Scholastically, Jaymee posted a cumulative 3.90 GPA - with all As over four years except for two Bs, in honors math.
Pouliot collected six letters, in football and wrestling. On the gridiron, as a 6-0, 230-pounder on the O-line, he helped the Bru-crew's offense average 21 points a game last fall. A solid lineman who was very coachable, Pouliot worked hard in the weight room and was also good in the classroom with a 2.69 GPA. 
With the CHS grapplers, he spent his early career on the junior varsity, battling Bruin all-staters in practice. Known as a "good teammate," Keaton never shied away from competition in the workout room and was an everyday intense blue-collar worker. His senior year, he placed third in the heavyweight division at the 2021 State Mat Meet, compiling a career varsity record of 17-5.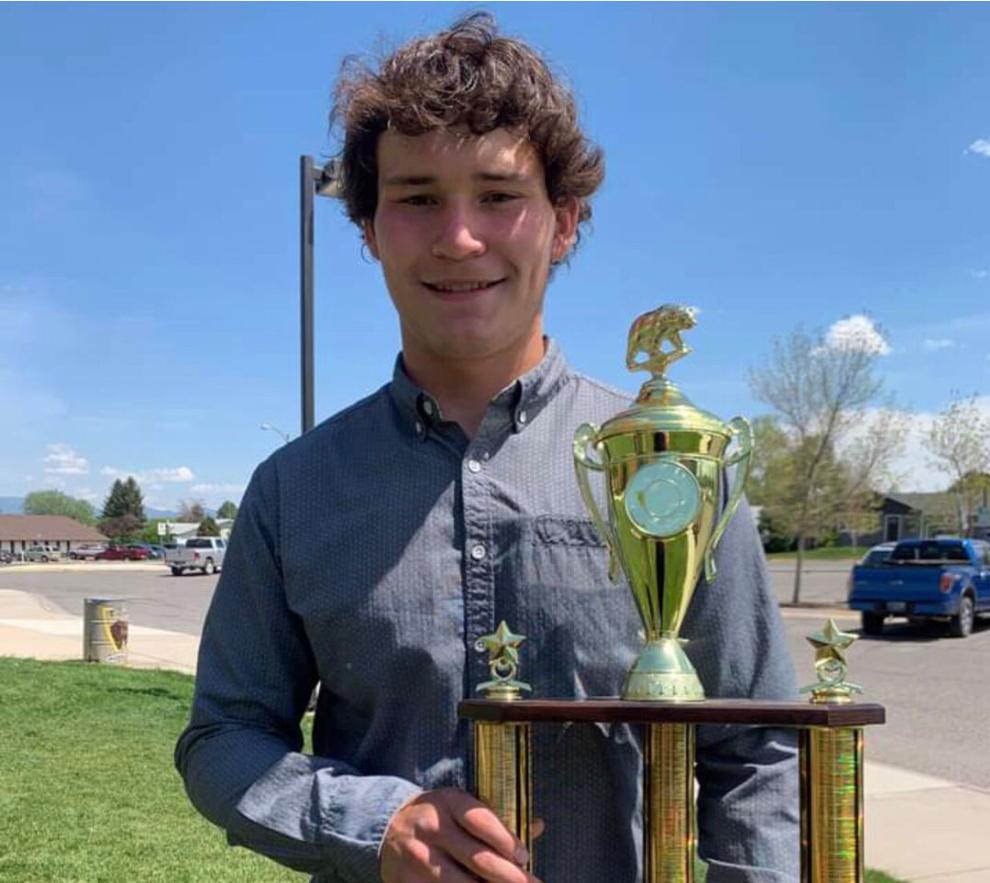 Pouliot also participated in track & field for two years for CHS.
Curt Synness can be reached at 406-594-2878 or curt52synness@gmail.com<mailto:curt52synness@gmail.com>. He's also on Twitter at curtsynness_IR