BILLINGS — For anywhere from one to 2½ hours Friday night, the lights were on at high school football stadiums across Montana.
Athletic directors turned on stadium lights to symbolize hope and assurance for athletes, coaches and communities during a time when sports are suspended due to COVID-19, the disease caused by the novel coronavirus. Montana is the latest state to participate in the "Be The Light" Challenge.
"I hope they see we're thinking of them," Sidney athletic director Chris Lee told 406mtsports.com on Friday night, minutes after he turned on the stadium lights. "I can't imagine going through this my senior year."
Sidney track and field coach Stacey Collins brought the "Be The Light" Challenge to Lee's attention after she saw a Facebook post from a school in North Dakota that partook. Around 4:30 p.m. Friday, Lee sent an email to every athletic director in Montana, explaining the symbolism and hoping others would participate in the light show.
Lee chose to put the lights on from 7 to 9:30 p.m. partly because that's when most high school football games take place.
"There's something about Friday night lights that brings people together," Collins said.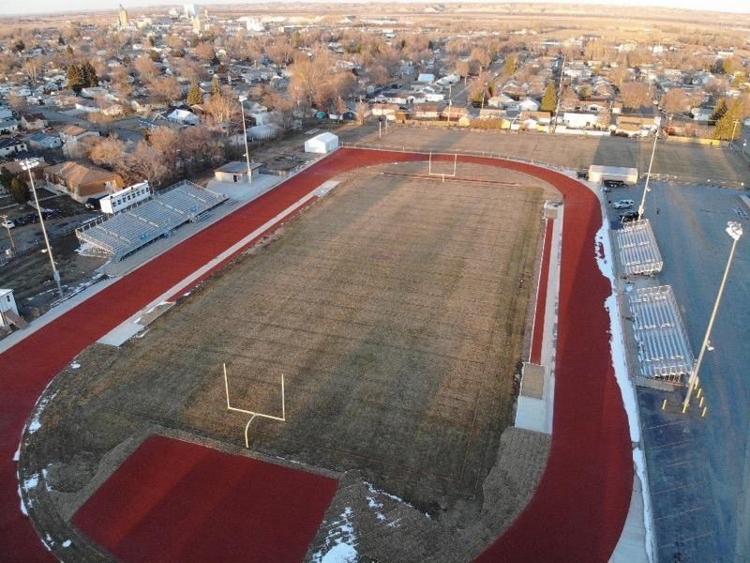 Baker, Belgrade, Bozeman, Bridger, Chester-Joplin-Inverness, Colstrip, Corvallis, Eureka, Fairview, Glendive, Grenora, Hardin, Lambert, Lodge Grass, Malta, Savage and Scobey also participated in the "Be The Light" Challenge on Friday. Bozeman AD Mark Ator called it "a symbol of unity."
"It's a good gesture," Lodge Grass AD Dee Pretty On Top said. "It's something for communities to look forward to."
In addition to Montana and North Dakota, schools in Colorado, Minnesota and Texas have turned on stadium lights. The movement started last week in Dumas, Texas, according to the Wichita Falls Times Record.
Sidney's first track meet was originally scheduled for Friday. The Montana High School Association suspended the spring season March 16 and will reevaluate April 13.
Some of the Montana ADs who participated Friday night worried that the stadium lights might draw crowds, increasing the risk of COVID-19 spread in a state that had 262 confirmed cases as of Friday night. In a post on Sidney's Facebook page advertising the "Be The Light" Challenge, Lee wrote a reminder that the complex was locked.
"Please, if you go see the lights remember to practice social distancing and stay behind the fence," Lee wrote.
Such is life these days. Bad outcomes can be hidden within the best intentions.
But the participating ADs did not report any crowd issues. At Bozeman High, only a young couple walking their dog in the darkness was outside the stadium.
The ADs simply hung around their stadiums, dreaming of athletes competing under those lights one day soon.
"We will get through it," Hardin AD Mike Erickson said. "There are positives with every negative."