BILLINGS — All six Billings AA soccer teams had a chance to play at Amend Park Saturday, and for four of them, it was a good day.
A trip around the spacious grounds saw the West girls show their dynamic attack, the West boys continue a streak of three while keeping Skyview on its own (unwanted) streak, while both Senior programs seem to be transitioning smoothly to new coaches.
West girls 'keep everybody involved'
We'll begin with the West girls, who topped Skyview 3-0 in a game that had shootout written all over it ahead of the match. Of course, that was just on paper.
The teams came into the day ranked as the top goal-scoring teams in Class AA: Skyview had scored 12 goals in three matches, West 11.
Instead, Saturday's match was all West, which improved to 3-0-1 with the win. Emma Lensing scored twice — her sixth and seventh goals on the season — and assisted on another, Sophie Sievertsen scored, and Mary Speare and Chloe Davies also had assists.
The quartet of Lensing, Sievertsen, Speare and Davies is a big part of a West attack that is fluid, entertaining, and gaining steam after being shut out in a season-opening scoreless draw with Bozeman Gallatin.
Goals by Lensing and Sievertsen less than five minutes into the second half broke the match open for the Bears. After Saturday's match, all 14 of the Bears' goals have come with assists.
"We try to play a fun, exciting brand of soccer," West coach Rob Zimmerman said. "I like to play (the ball) out of the back and keep everybody involved. I think we've got, one through 17 (on the roster), that we've been able to build on. We just hope we can keep building on this momentum throughout the season. By no means have we played our best yet."
Skyview girls not results oriented, yet
Following his team's loss, Skyview girls coach Cameron Icenoggle said he's not looking at the standings. That might be an easy thing to say for a coach who was on the bad end of the stick on this particular day, but the Falcons entered the day tied for first place in the Eastern AA.
The loss was the first for the Falcons (2-1-1), who still figure to be contending by season's end. Icenoggle for one, isn't going to worry about wins and losses now.
Icenoggle said by the end of the match his team was down four starters due to illness and injury, so he liked the fact the Falcons didn't concede any more goals in the final 35 minutes after West's initial second-half onslaught.
"We don't even worry about it … 10 games in we'll start to think about it," Icenoggle said of the Eastern AA standings. "Every year is a new team and so you have to find out what your strengths are, what your weaknesses are and start to work on that. I think we're starting to get a really good feel of who we are as a team."
Senior boys, girls adapt
Both Broncs programs entered the season with new coaches — Jace Berg for the boys and Steph Wagner for the girls — and following Saturday wins over Belgrade the boys moved to 3-1-0 while the girls improved to 2-1-1.
Berg coached under Zach Robbins for the past three seasons before taking over for the longtime Broncs coach. Alex Woods scored his fourth goal of the season, and Teylor Ronish, Nathan Cullingsworth and James Roan also found the net in a 4-2 win over the Panthers to continue the aggressive offensive approach that was a staple of Robbins' teams.
For the Broncs, it was their third straight win after losing to Bozeman in their opener. They've scored 11 goals in those three victories.
"Losing 5-0 (to Bozeman) woke us up and we hit practice hard," Berg said. "Ever since then they've been responding. I've been demanding full passion and full heart in the practices and that's showing up in games. Everything we've been working on the boys have been reacting to."
Senior's girls won for the first time in two matches with their 2-0 win over Belgrade. Kendal Tucker scored an early goal and Olivia Wichman tacked one on late for Senior, which was coming off a loss to Gallatin and a 3-3 draw with Skyview.
Wagner pointed to the unselfishness of players like Tucker and Abby Thompson as keys to the early success. Tucker had the team's third-most goals last year (4) and Thompson the second-most (5), but both players have been moved to defensive positions this year. In fact, Tucker starts matches in goal before giving way to Brenna Linse after about 20 minutes or so.
Thompson's role this season is to help anchor the back row.
"The nice thing about this team is they're all willing to work for each other," Wagner said. "We've got a lot of girls switching roles. We are not the most technically sound or gifted team. But we are by far the hardest-working team. They will work hard for each other, no matter what."
A good streak of three …
Two goals from Andrew Luce and another from Loren Rogge lifted the West boys to a 3-0 victory over Skyview.
The goals were nice, yes. The two from Luce, in fact, came less than a minute apart with about seven minutes left to seal the deal. But the win was the third shutout in a row for coach Luke Ashmore's team as the Bears moved to 3-1-0.
Ashmore said a change in formation has made a positive difference. Without getting too far into the weeds, Ashmore said defenders Rogge, Josh Nielson, Mason Cornwall and Beau Bergstrom have greatly helped keeper Kasey Meier, while wingers Douglas Townsend and Ethan Holloway have provided touchline-to-touchline support on offense and defense.
The system Ashmore is running can leave teams vulnerable to counter attacks. But …
"I'm loving the way the system is working," Ashmore said. "They just seem to be flying and they're very confident. And so far, knock on wood, we haven't been letting in too many goals."
… a not-so-good streak of 3
Skyview's boys started the season with an inspired 6-0 win over Great Falls CMR.
What followed, though, was a 0-0 draw with Great Falls and a 4-0 defeat to Billings Senior. Saturday's loss to West marked three consecutive games without a goal for the Falcons.
Skyview coach Russell Dornisch said the Falcons didn't create too many chances in their previous two matches. But for about a 10-minute stretch in the second-half Saturday, the Falcons looked dangerous, including Taylor Moore's direct kick from just outside the 18-yard box that Meier, the West keeper, knocked away at the last second.
The Falcons' next chance to break the drought comes Tuesday against Gallatin.
"We're definitely having trouble finding the net, and I think that's starting to build up in the boys," Dornisch said. "It's just trying to get them in the mindset next game of don't worry about it. Just push ahead and see what happens.
"Today, we told them to fire away because the last two games I think they were looking too much for the perfect play. We told them this game start firing on the goal and something good will happen. We're going to continue to push them to put the ball on the frame, do whatever it takes."
Photos: Billings West, Billings Skyview collide in boys soccer
West v Skyview boys soccer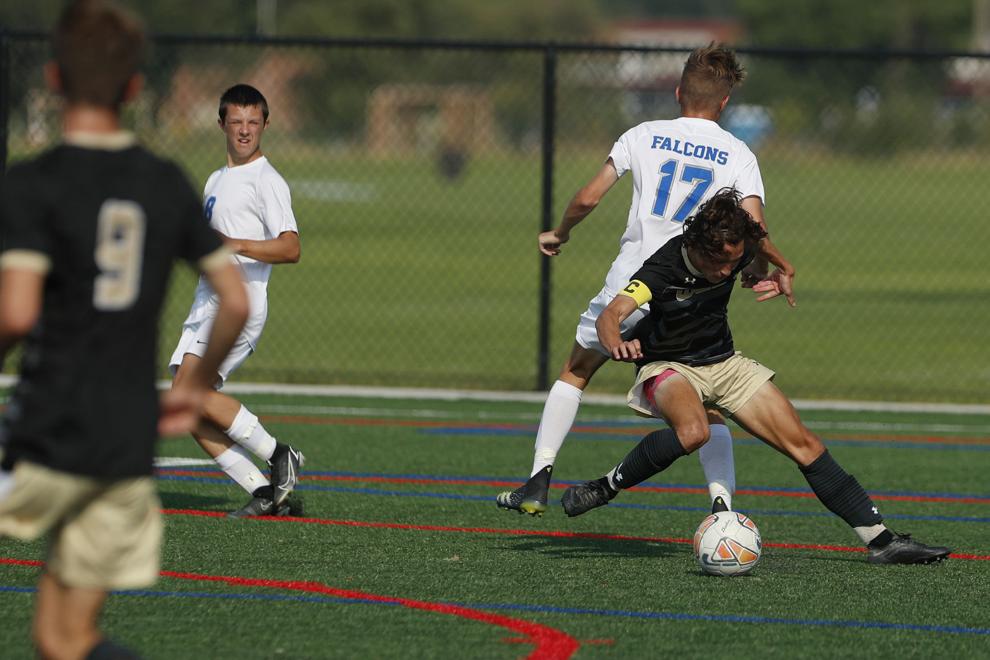 West v Skyview boys soccer
Updated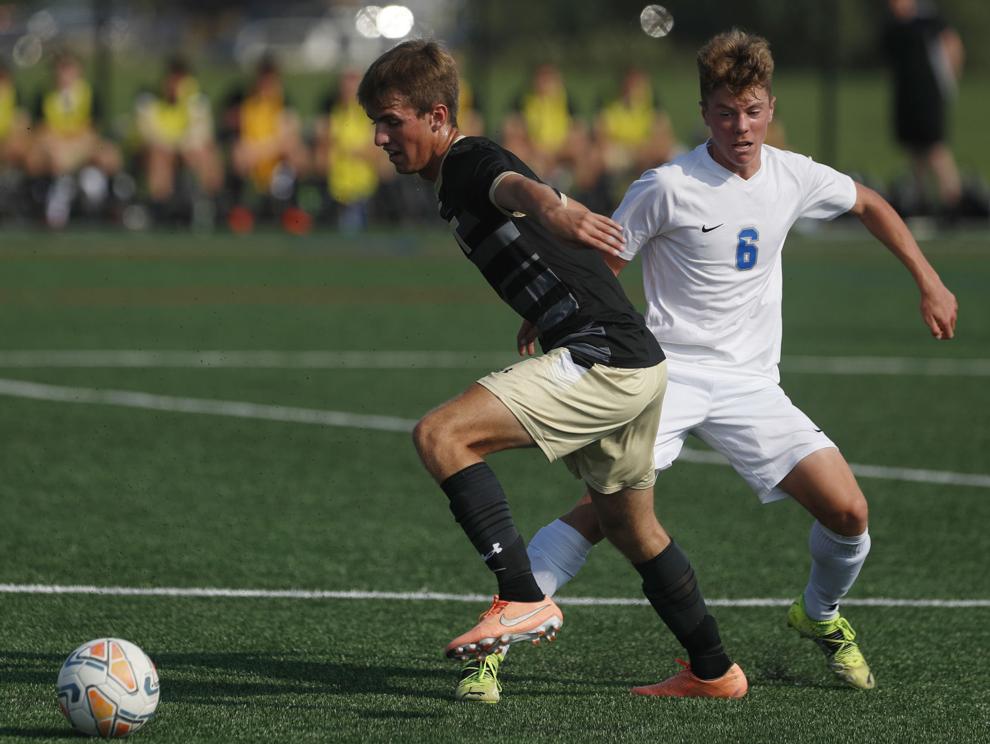 West v Skyview boys soccer
Updated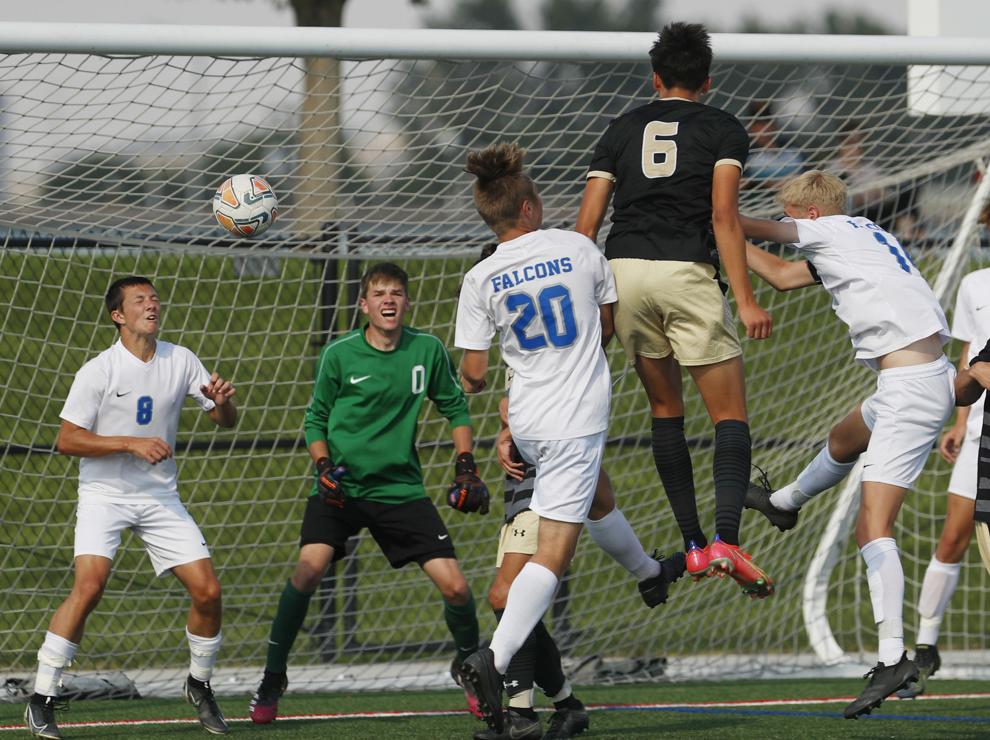 West v Skyview boys soccer
Updated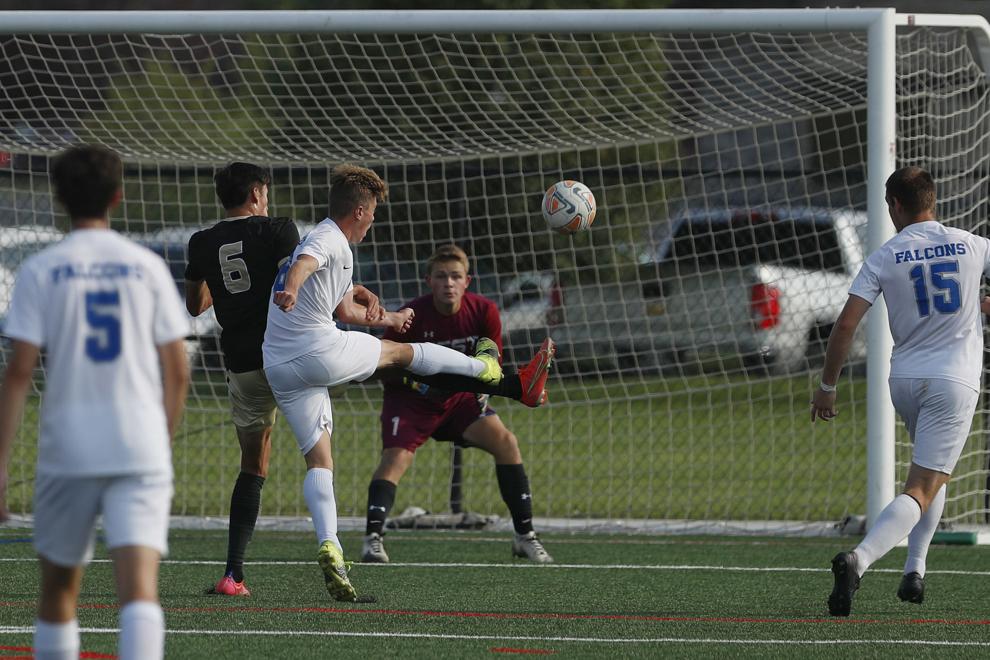 West v Skyview boys soccer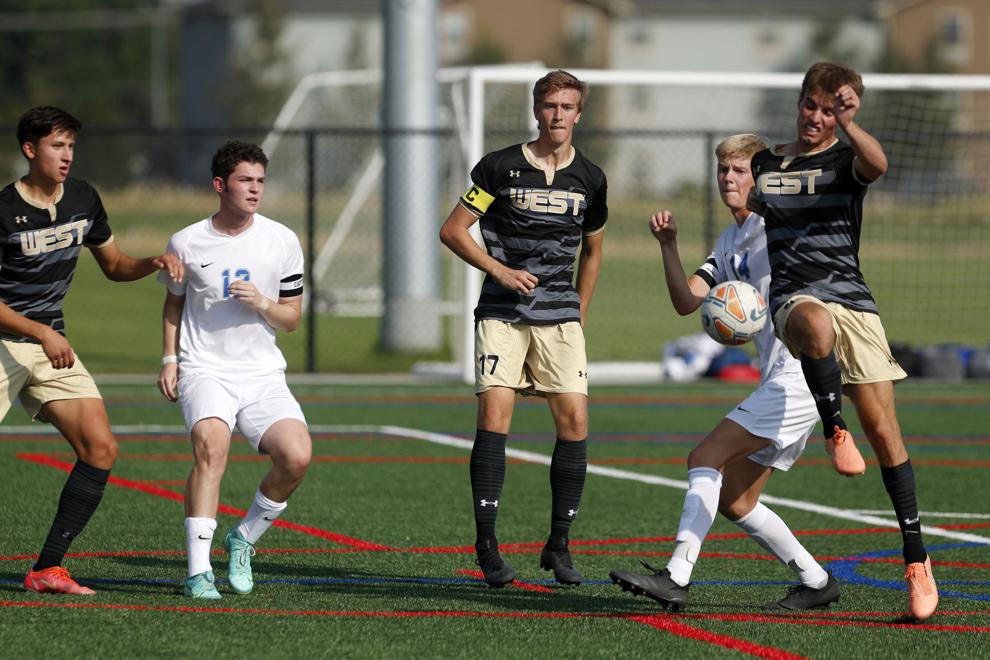 West v Skyview boys soccer
Updated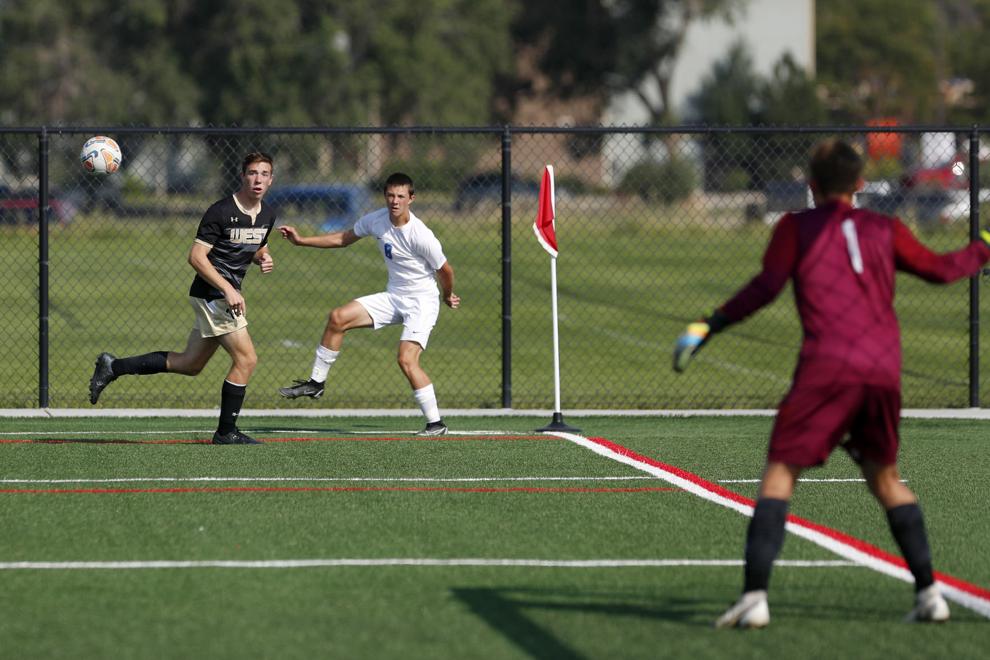 West v Skyview boys soccer
Updated
West v Skyview boys soccer
Updated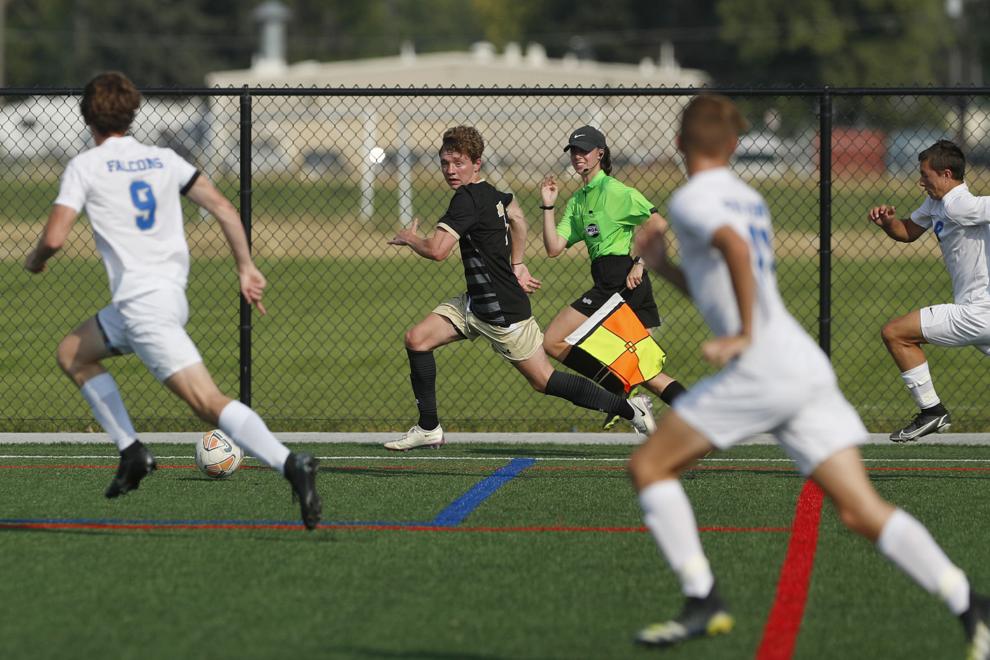 West v Skyview boys soccer
Updated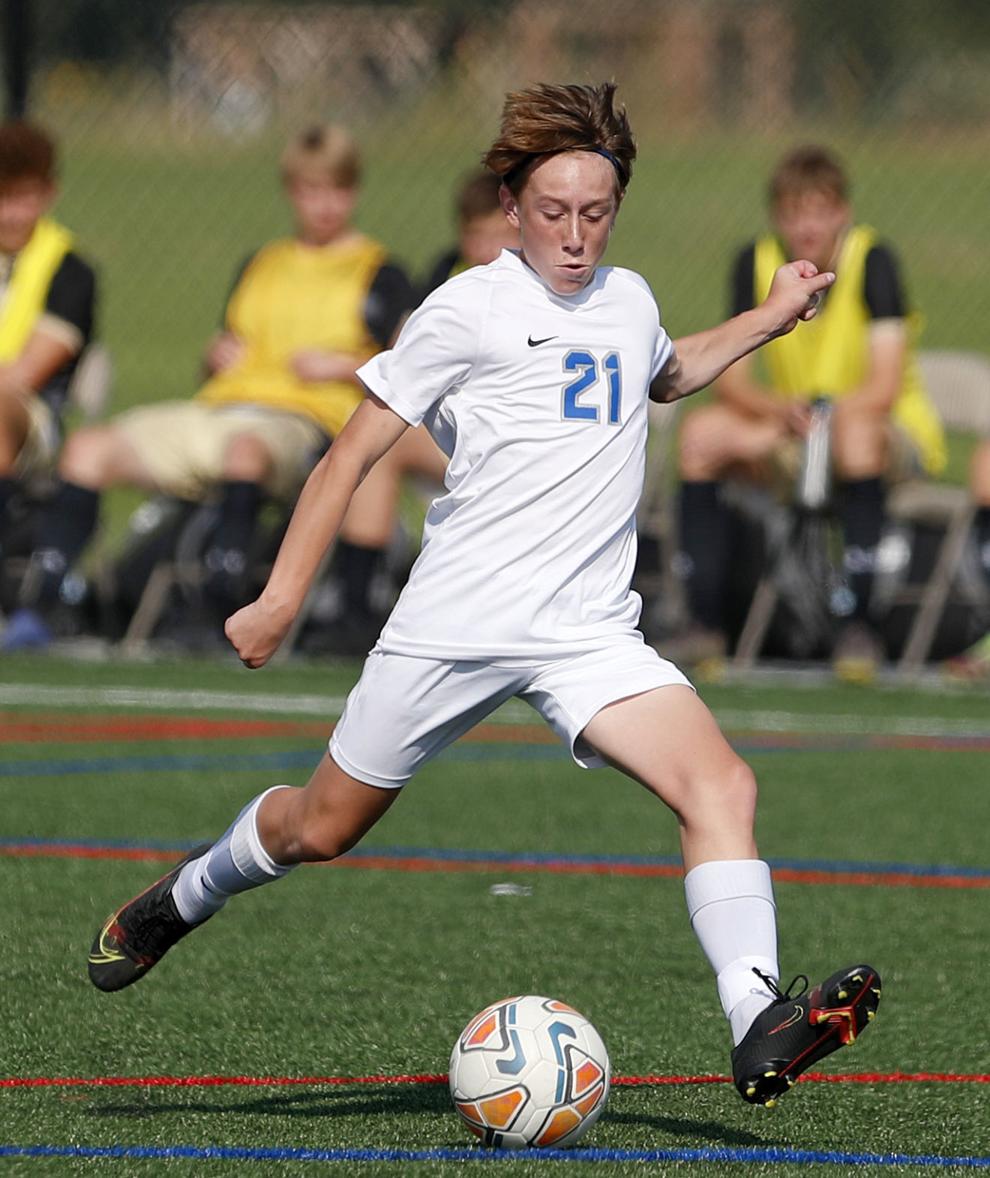 West v Skyview boys soccer
Updated