BILLINGS — It wasn't until Nate Cullingworth saw his 30-yard direct kick sail over the outstretched hands of Billings Skyview keeper Hayden Wagner and shake the net that he took off running.
From the left side of the pitch, the Billings Senior junior went to the other sideline to celebrate, sprinting at full speed. Moments later Cullingworth was doubled over, chest heaving in great gasps, and minutes after that he was out of the game, given a chance by coach Jace Beck to catch his breath. It was the celebration that did Cullingworth in.
"Oh, I was dying," Cullingworth said with a laugh after Tuesday night's match.
On the strength of Cullingworth's goal in the 61st minute, the Broncs defeated the Falcons 1-0 in a first-round playoff match at Amend Park, sending Senior (9-5-1) into Saturday's quarterfinal round against Missoula Hellgate (13-0-2).
The Broncs went into the match as the fourth seed, compared to Skyview's No. 5 position, but they also had a 5-0 loss to the Falcons in the teams' most recent meeting. Wagner and Senior keeper Dawson Blakeslee both did a good job keeping their respective opponents scoreless, and it appeared overtime might be needed to settle this latest installment of the intra-city rivalry.
But Cullingworth's goal stood up, and the Broncs, who beat Skyview 4-0 early in the season, claimed this most important nail-biter of a tie-breaker. Both teams walked away from the three matches in the series with five goals.
"Oh, man, this was awesome, this is the type of stuff everybody here just loves to be a part of," Beck said. "Win or lose, whether it's Skyview, West, Senior, whoever it is, whether it's a one seed vs. an eighth seed, it's going to be a battle. All props to Skyview, but I think my boys deserve it."
Skyview coach Russell Dornich said his team left the Amend Field pitch with their heads high after they finished their season 6-8-1.
"These kids left a legacy on Skyview soccer," he said. "I mean, second-most wins in school history (the 2015 team had eight wins), first time beating Senior in nine years, getting that first victory against (Bozeman) Gallatin. There's definitely been a lot of highlights and these kids as a result of it have left a huge legacy that other teams are going to have to replicate in the future."
Amend Park was busy with other games Tuesday as well: Billings West's boys topped Great Falls 2-0; Billings West's girls beat Great Falls 7-0; and Billings Senior's girls rallied to defeat Great Falls CMR 4-2.
West boys 2, Great Falls 0
After a scoreless first half, Josh Neilson got the Golden Bears on the board off a corner kick from Douglas Townsend, and Townsend added his own goal thereafter for the two-goal cushion.
West, the No. 2 seed in the Eastern AA, had a 12-1 aggregate score in two regular-season wins over the No. 7 Bison, but it took a while for the Bears to settle in this time.
"We kind of had a slower start than I anticipated," West coach Luke Ashmore said. "On the bright side, we kind of stayed fairly organized in the first half and then the second half we stayed patient and the game kind of opened up."
The Bears (11-3-1) will be at home in Saturday's quarterfinals against Helena Capital (8-4-2). Great Falls, seeded seventh, finished the season 1-12-2.
West girls 7, Great Falls 0
Sophie Sievertsen, Mary Speare and Emma Lensing scored two goals each, and Ciena Connealy had another as the Bears, the top seed in the East, remained unbeaten at 13-0-0.
Keeper Ashlyn Dvorak and the Bears tallied their seventh consecutive clean sheet. Coach Rob Zimmerman, who is in his 21st season as a head coach with West and previously Great Falls, said the team has gone 582 minutes without being scored upon.
The Bears have given up two goals in 13 matches this season.
"It's pretty impressive," he said. "And the opportunities (for opponents) have been very limited. Not only are we not giving up goals, but we're not giving up good opportunities. We defend as a team from front to back. The back line has been solid, and Ashlyn has been solid in the goal. We just take it one game at a time and keep moving forward."
West, which received assists from Speare, Lensing, Chloe Davis and Taylor Johnson, will have another home match on Saturday. The Bears will face Helena Capital (8-6-1) in the quarterfinals.
No. 8 Great Falls closed the season at 1-12-2.
Senior girls 4, Great Falls CMR 2
Corner kick goals by Lizzy Jaraczeski and Tenley Wicks gave the Rustlers an early 2-0 lead, but a goal by Kendal Tucker before halftime helped the Broncs regroup.
Senior coach Steph Wagner put more speed up top in the second half — mainly Abby Thompson — and the revamped formation helped lead to goals by Eliza Bentler, Thompson and Olivia Wichman as third-seeded Senior controlled the second half.
"At halftime I kind of sat them down and said, 'Hey, this is a loseable game,'" Wagner said. "I basically told them if you want to win this game you have to go to every ball, you have to win the ball. They responded very well to it."
The Broncs (9-4-2) will be on the road to Missoula Hellgate (13-2-1) in next weekend's quarterfinals.
CMR saw its season end at 2-12-1.
Photos: Billings Senior vs. Billings Skyview boys soccer
Billings Skyview vs. Billings Senior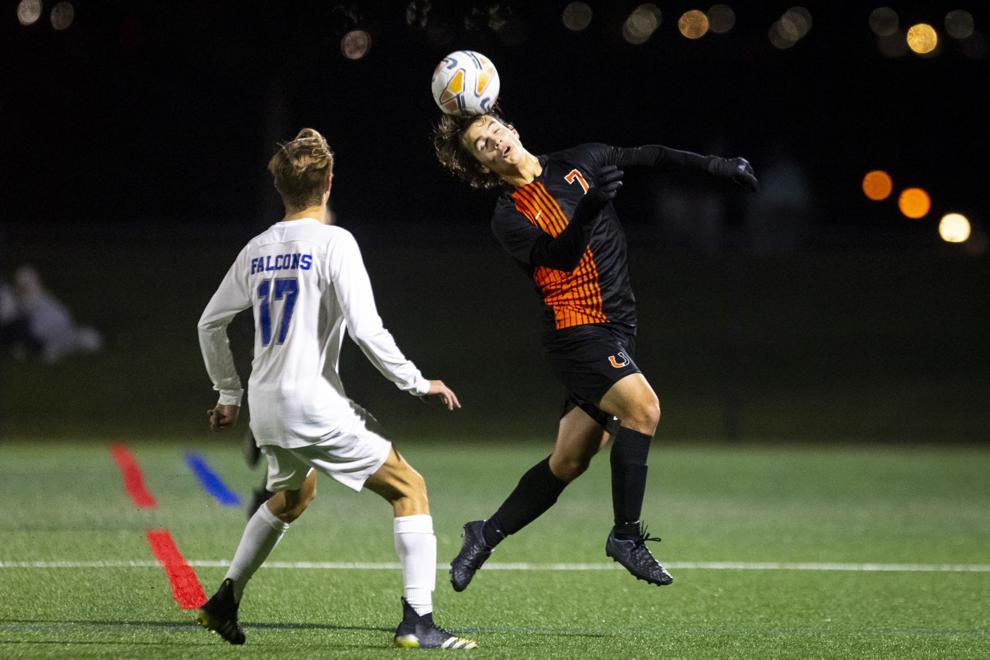 Billings Skyview vs. Billings Senior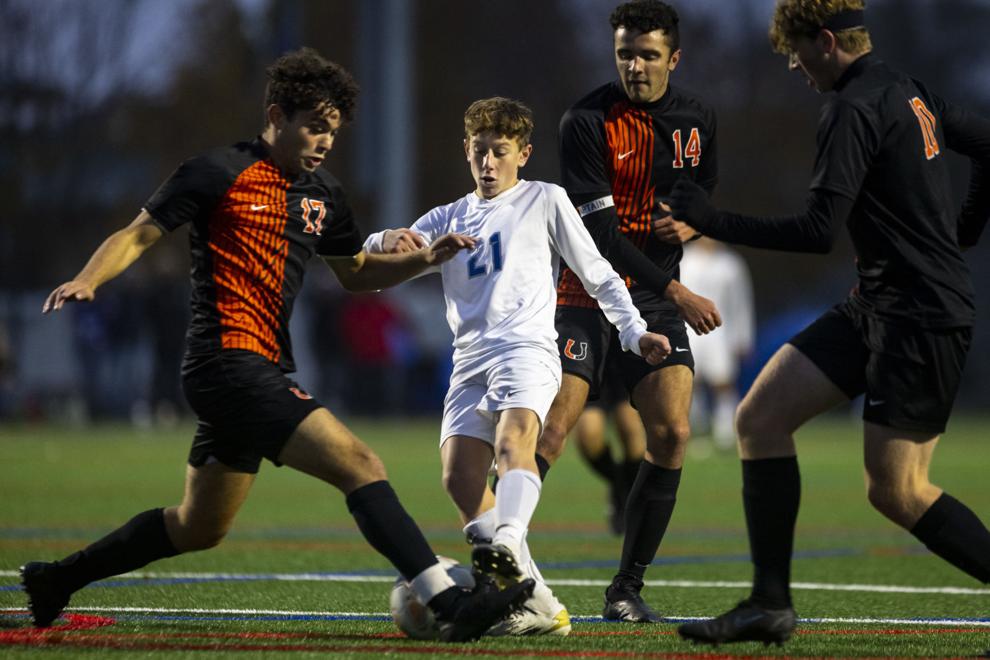 Billings Skyview vs. Billings Senior
Updated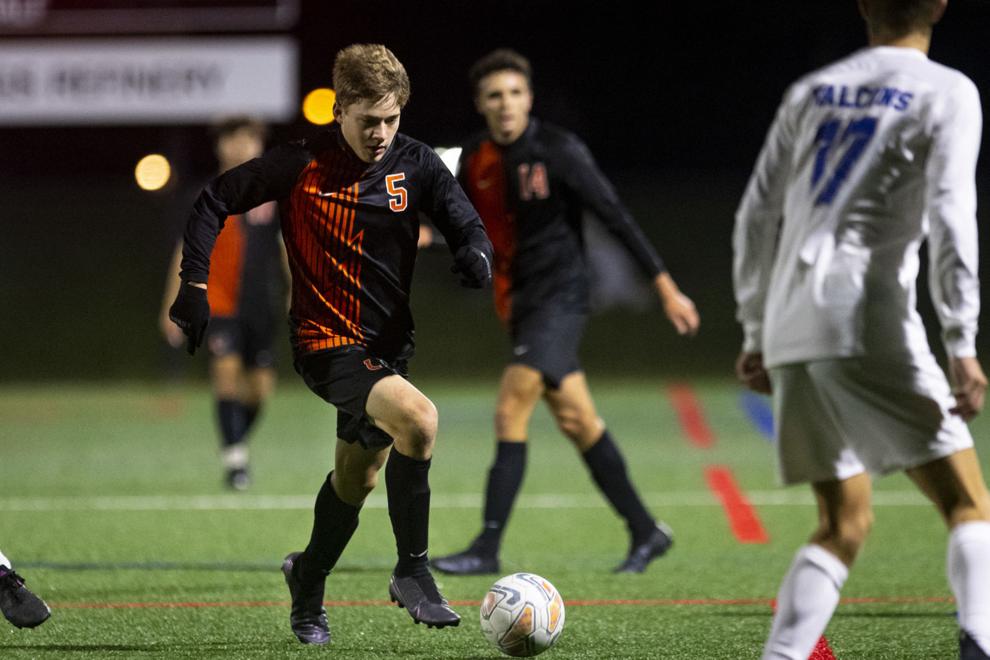 Billings Skyview vs. Billings Senior
Updated
Billings Skyview vs. Billings Senior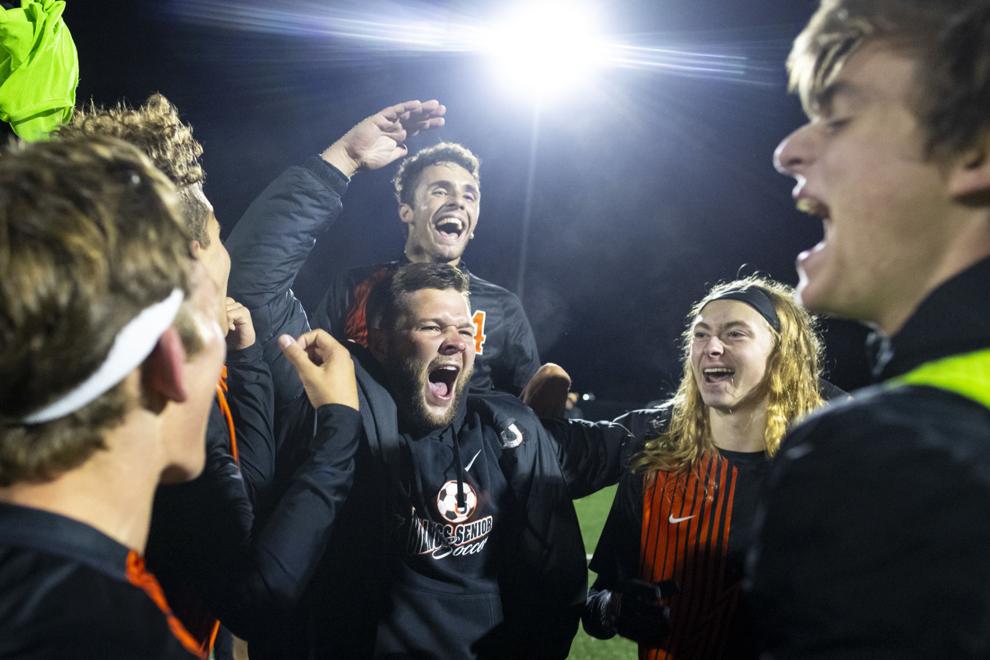 Billings Skyview vs. Billings Senior
Updated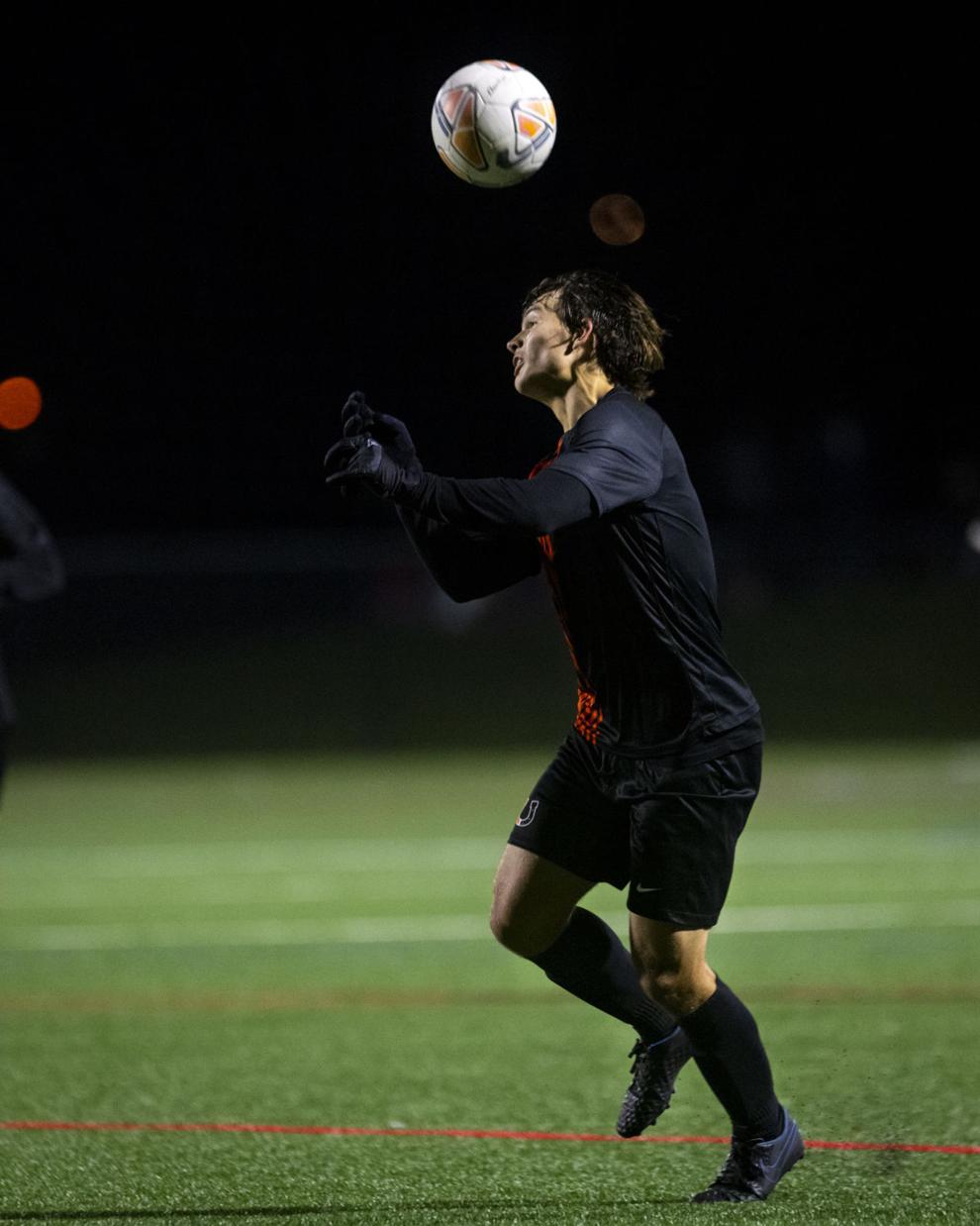 Billings Skyview vs. Billings Senior
Updated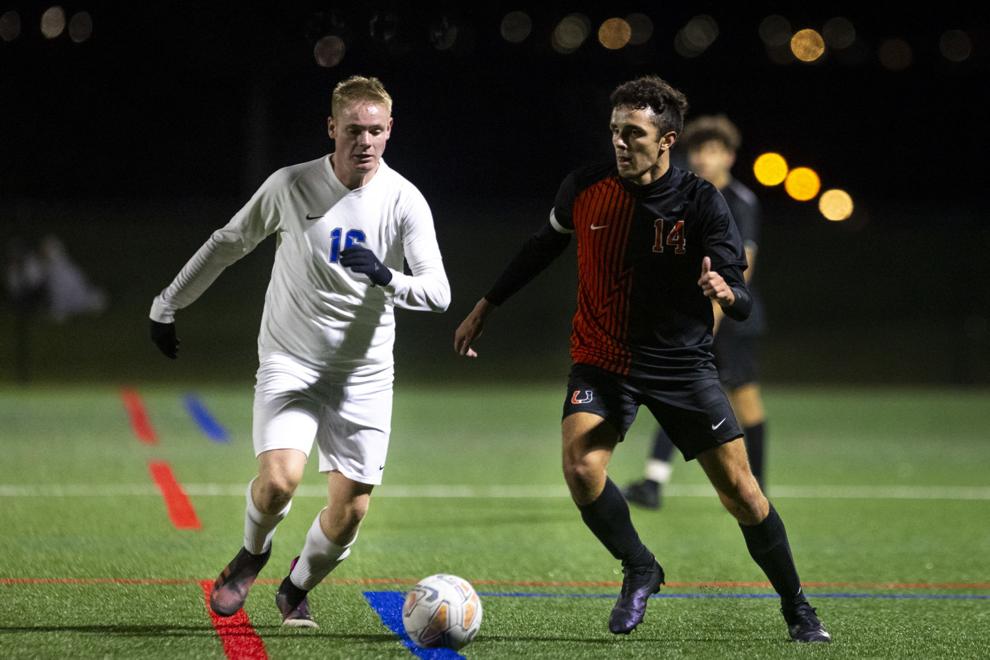 Billings Skyview vs. Billings Senior
Updated