BILLINGS — The Billings Senior boys soccer team was gathered in a large circle, shuffling soccer balls from player to player as the team warmed up for practice Thursday night.
The players were loud and lively as they worked their Rondo drill, fits of laughter punctuating the enthusiastic chatter.
Is this who they are? Broncs keeper Tysen Boller was asked. Or is this simply a burn off of leftover adrenaline from having won a Class AA state playoff semifinal the night before?
"It's usually like this," Boller said with a smile. "Practices usually get pretty hyped up. I'd say we're pretty energetic, very, very vocal. As you can tell."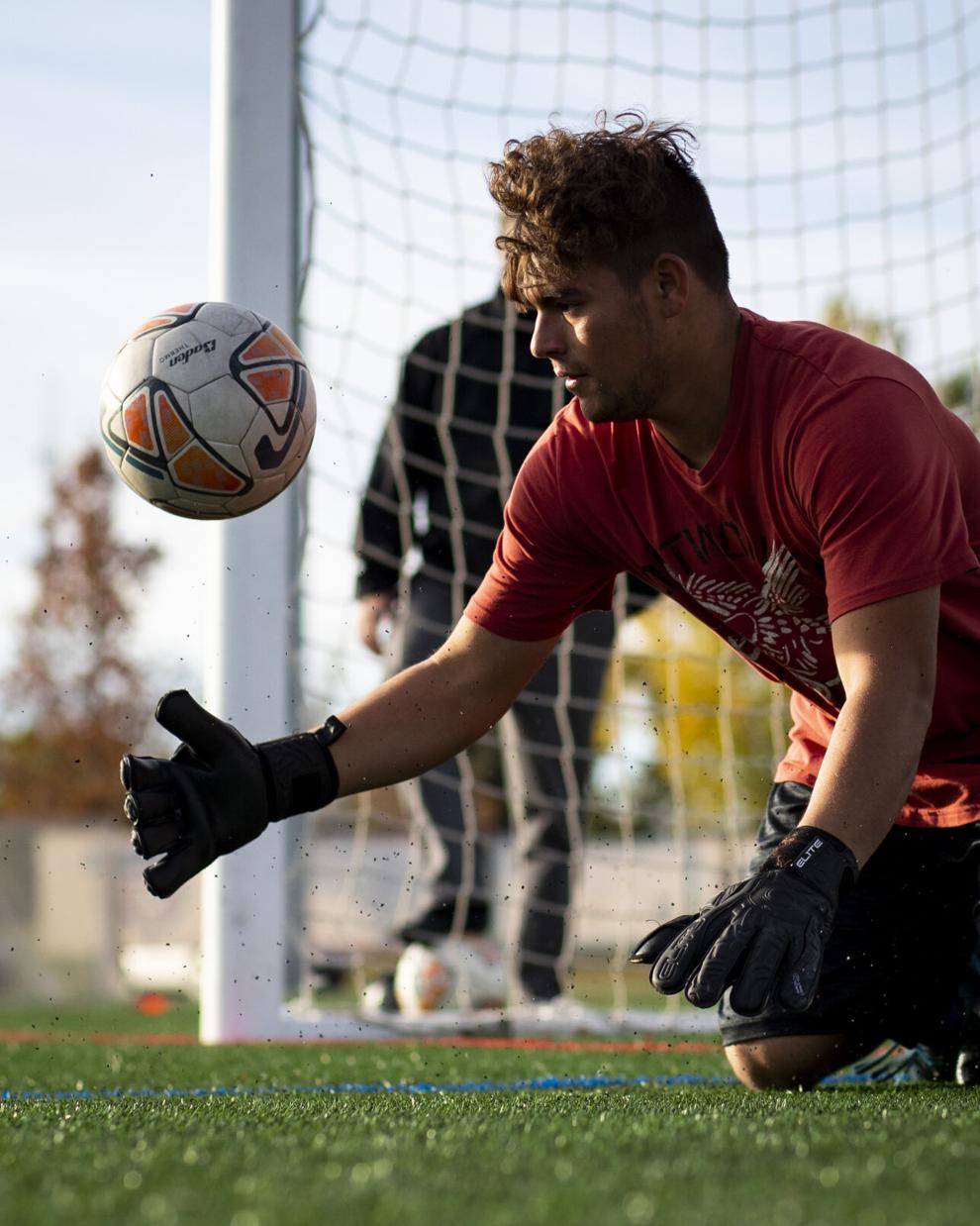 The Broncs have plenty to be hyped up about.
They've slayed a couple program dragons in the past week or so, and have one left in front of them Saturday in the form of three-time defending state champion Missoula Hellgate with this season's title on the line. Kickoff between the Broncs (13-2-2) and Knights (15-1-0) for the Class AA championship is set for 2 p.m. at Fort Missoula in Missoula.
The Broncs last appeared in a championship match in 2011, losing to Hellgate in a shootout, and haven't won it all since 2004. Getting to this point required getting past a couple traditional roadblocks that have stood in the way of more recent Senior teams.
Since 2019, when Class AA went to a knockout playoff in the postseason rather than a three-day tournament, the Broncs have lost out in the same round every year.
It started with Kalispell Glacier beating Senior in the '19 quarterfinals. Then Missoula Sentinel eliminated the Broncs in the 2020 quarters. And last year? Well, Hellgate, on the way to its third consecutive state title, took down the Broncs in the … you guessed it … quarterfinals.
"The Quarterfinal Curse," Broncs senior Nathan Cullingworth called it. "It just happens. It just does."
It didn't happen last Saturday, however. Instead, the Broncs topped Helena Capital in penalty kicks to reach the semifinals and set up a meeting with Bozeman, the perennial Eastern AA power and the season's top seed from the East.
The Broncs had already beaten Bozeman twice this year and, partly in thanks to Cullingworth's two goals, beat the Hawks for a third time on Wednesday night. Thus another gremlin vanquished.
"We all know how long it's been since we made it here," said Cullingworth, who hails from South Africa and who has been living in Billings since 2017. "It's been some 18-odd years, right? So we all know how big this is."
Oddly, it might be that the Broncs can point to the "Quarterfinal Curse," as a turning point. Last year's 2-1 loss to Hellgate was disappointing, yes. But the Broncs also realized that going toe-to-toe with the state champions and having a large group of returning players meant a bright future. Well before the team returned to Billings from Missoula, thoughts were already ahead to 2022.
"We realized, hey, we just lost 2-1 to possibly the best team ever to play in Montana," Senior's second-year coach Jace Beck said. "And now we have a stronger team and we're prepared for them. So I would say at the end of last year, it was kind of a clicking point that like, 'hey, we're going to be for real. Next year is going to be the year.'"
It didn't look that way early this season, though. The Broncs opened with a draw against Great Falls, a team that eventually finished sixth in the Eastern AA. Following wins over Great Falls CMR and Bozeman, the Broncs were shut out by Bozeman Gallatin. But Senior then began an eight-match unbeaten run (7-1-0), with only a 2-0 loss to West stopping the streak.
The Broncs are a senior-heavy group (10 of them) with a talented set of underclassmen providing plenty of support. Sophomore Lucas Thompson leads the team with 15 goals and eight assists, while freshman Caden Hines had chipped in with six goals, as has senior Jake Woog. Ten players in all have scored goals for the Broncs.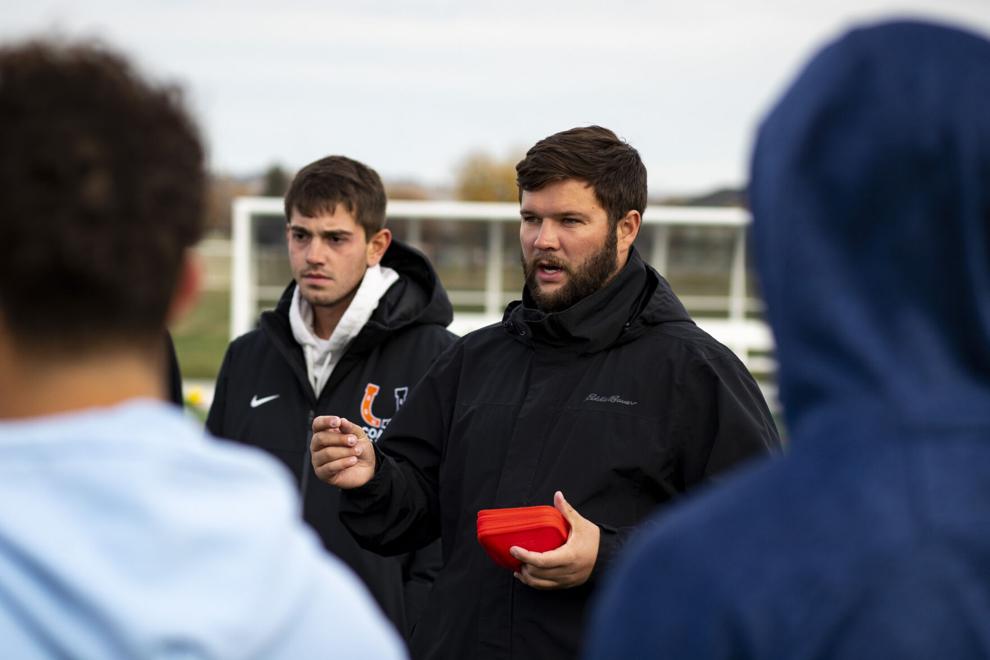 Beck has instilled a belief in his team that they're the perennial underdogs. But, as the Broncs battled for the Eastern AA title this season, ultimately finishing just two points off the top spot, it's hard to believe many teams overlooked them.
Be that as it may, the Broncs relish playing with a chip on their shoulders. It'll be no different Saturday, facing off against the dynasty that is Hellgate.
"By the numbers, it looks like we're the underdogs," Broncs senior Teylor Ronish said. "But I don't think we're that much of an underdog. I think it's going to be a pretty good match. It's probably two pretty-even teams, and may the best team come out."
If it turns out to be Senior, imagine how boisterous the Broncs will be then.