BILLINGS — Yes, Maeson Cotter was in the right place at the right time. She was in such a situation because she was also doing the right thing.
It was Cotter's second-half goal that proved to be the difference Saturday in Laurel's 2-1 Eastern A girls soccer victory over Billings Central at Amend Park, putting the defending state champion Locomotives in the driver's seat to clinch the conference and earn home field advantage should the perennial powers meet again in yet another championship match.
With two games to go in the regular season Laurel improved to 5-0-1 and 3-0-1 in the Eastern A. Laurel and Central have played for the state title each of the past five years, and if it happens again the Locomotives would host, providing they remain the East's top seed.
"Very important win," Laurel coach Aloma Jess said. "(The Rams) always bring their A game and it forces us to bring our A game."
Later in the day, as his Central teammates dominated Laurel 7-0 in the second match of the doubleheader, Rams' keeper Myles Ragar had plenty of time to contemplate a promise he made his teammates at a team dinner Friday night.
Following through
The teams played to a 1-1 draw the first time they met after Mya Maack's goal in the final minutes equalized for Laurel.
The Rams struck first again on Saturday, getting an Abby Derbyshire goal on an assist from Molly Molvig in the 24th minute. But Laurel equalized four minutes later, the beneficiary of an own goal when an attempted header on a Locomotive corner kick went into the net off a Central defender.
Then, shortly after halftime, Central keeper Olivia Tourtlotte made a nice stop on a shot attempt by Maack, deflecting the rebound to her left. But Cotter was crashing in from the right side, continuing the play, and was able to slip the ball into the goal for the 2-1 lead.
"I was just there to receive it off the goalie," Cotter said. "I was glad to be there. Always follow through."
Unlike Laurel in the first meeting, Central couldn't find a late goal to split the points and instead slipped to 2-1-1 in the league and 4-1-1 overall.
"We weren't very deep today, so that was a struggle," said Central coach Nolan Trafton, who said he was missing players due to COVID-19 tracing protocols. "I like the way we played, though. Some of the girls had to step up this week and they did, so I saw a lot of positives in that game."
Laurel had a couple chances late in the game to make the score difference greater. Maack hit the post with 15 minutes left, and her sister, Morgan, missed wide when she tried to curl in a shot two minutes later. Overall, the Locomotives seemed a step quicker to the ball for most of the match and won most 50/50 balls.
"That was our goal out of the gate," Jess said. "We watched a lot of film of us standing around, playing 'reaction ball,' and this time it was 'no reaction ball. Every single ball is yours.'"
Mullet mania
When Felipe Gnecco put Central's sixth goal into the net, it sent the Rams (4-1-1, 3-0-1) into some sort of frenzy.
"Mullet!" Rams defender Garrett Button yelled, running up and down the touchline in front of the Central bench. "Mullet!"
What gives?
Turns out Ragar told his teammates if they scored six goals he'd turn his relatively close-cropped hair into the iconic 1980s 'do. Ragar has a long way to go, though, to get his hair long enough to turn into a true mullet. Maybe, if he's lucky, his teammates will forget about the promise by that time.
"We'll see," Ragar said with a smile. "We might have to do some negotiating."
Sam Dull scored three goals and added two assists, Mauricio Gaytan had two goals and Camden Capser and Gnecco both scored as the Rams turned it on with six second-half goals.
The match was a far cry from the teams' scoreless draw from earlier this season. But that was played in windy conditions, and Saturday's near-perfect day seemed to help the Rams play a more fluid style.
"That wind in the first match might have been an equalizer," said Laurel coach Tom Maack, who noted keeper Noah Berg prevented the Rams from reaching double digits. "In this second match, their experience, their age and their time playing together showed us areas we might need to work on a little bit further."
Laurel fell to 0-5-1 and 0-3-1 but is still in a playoff chase for third place in the Eastern A with Lone Peak. Those teams meet next week.
Billings Central vs. Laurel girls soccer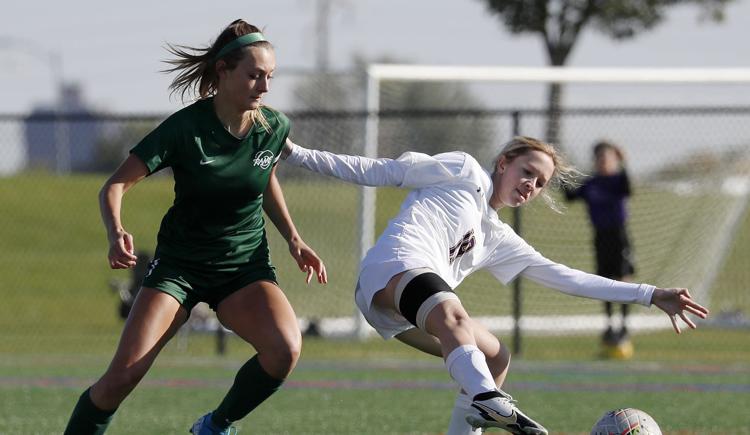 Billings Central vs. Laurel girls soccer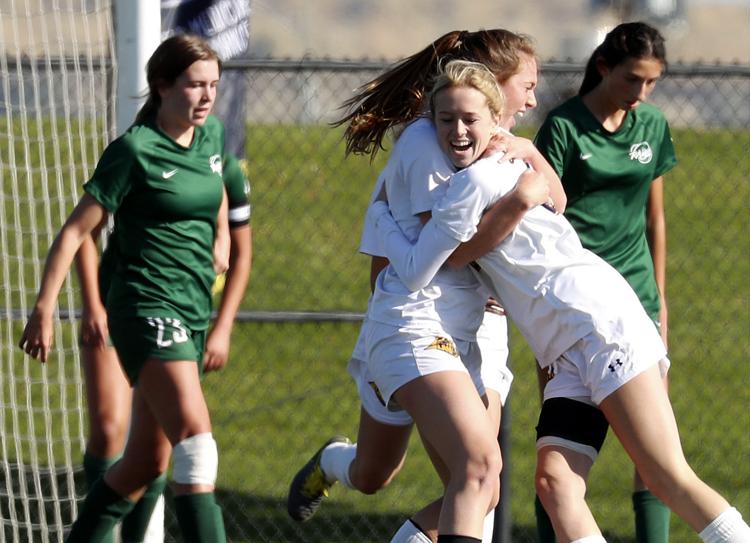 Billings Central vs. Laurel girls soccer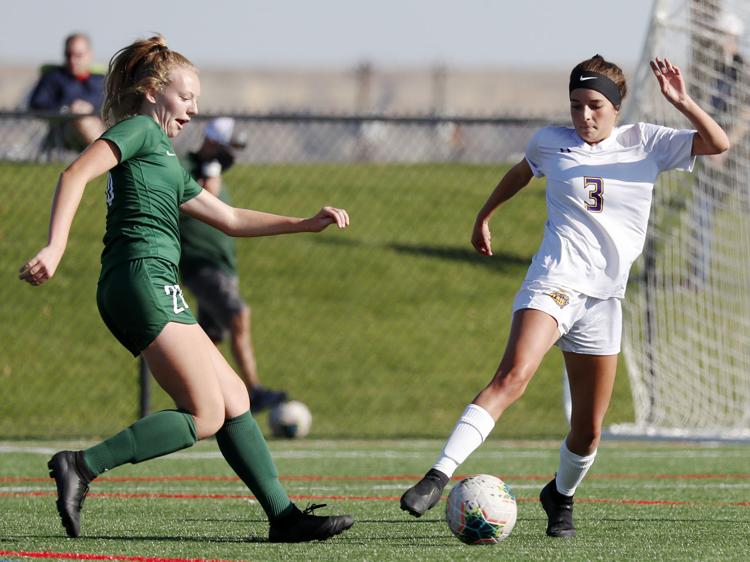 Billings Central vs. Laurel girls soccer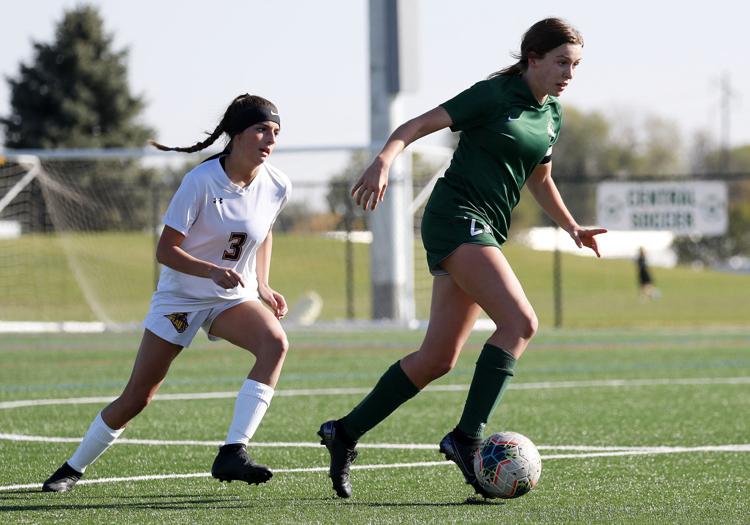 Billings Central vs. Laurel girls soccer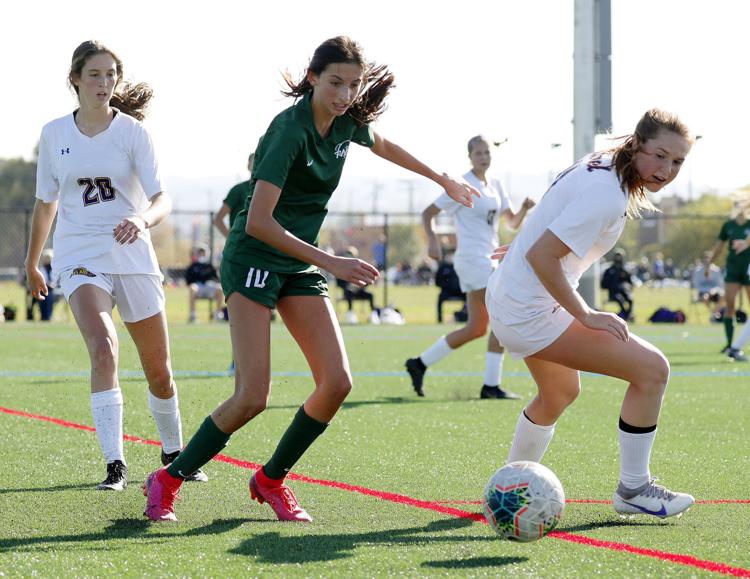 Billings Central vs. Laurel girls soccer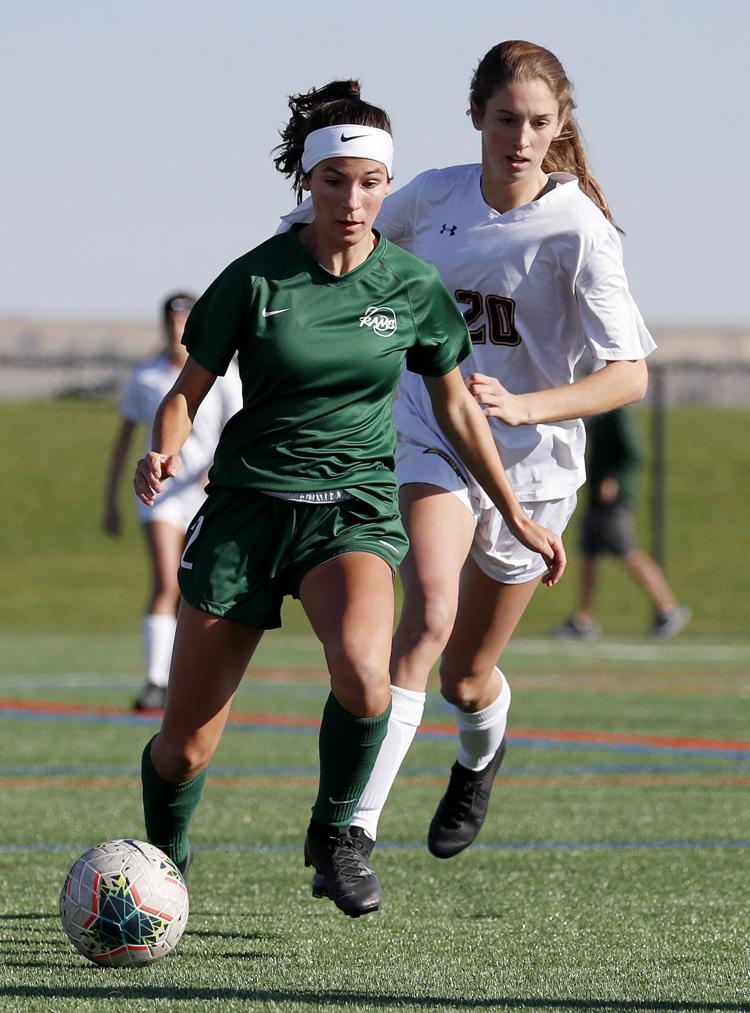 Billings Central vs. Laurel girls soccer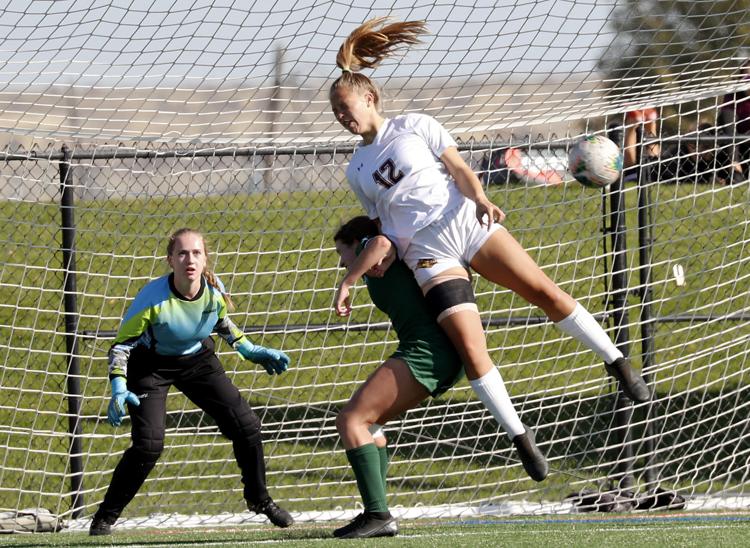 Billings Central vs. Laurel girls soccer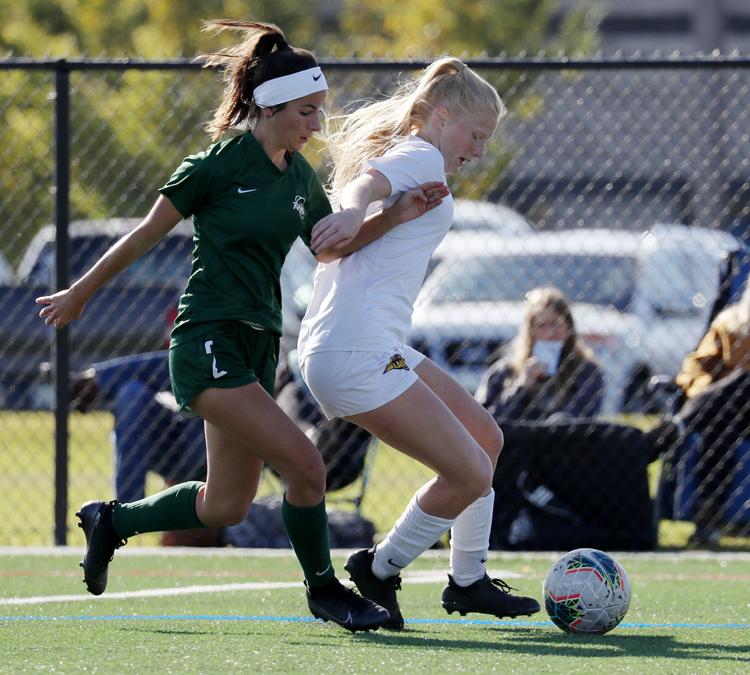 Billings Central vs. Laurel girls soccer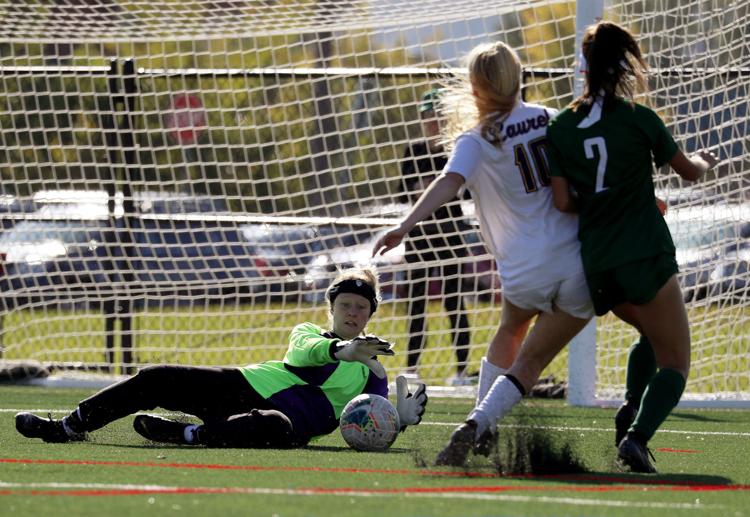 Billings Central vs. Laurel girls soccer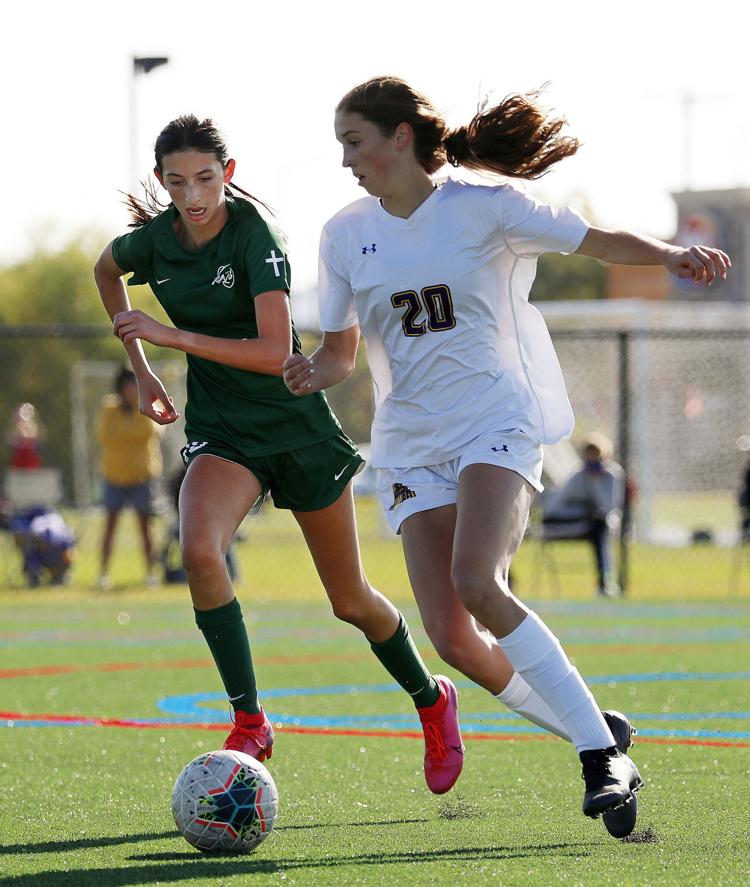 Billings Central vs. Laurel girls soccer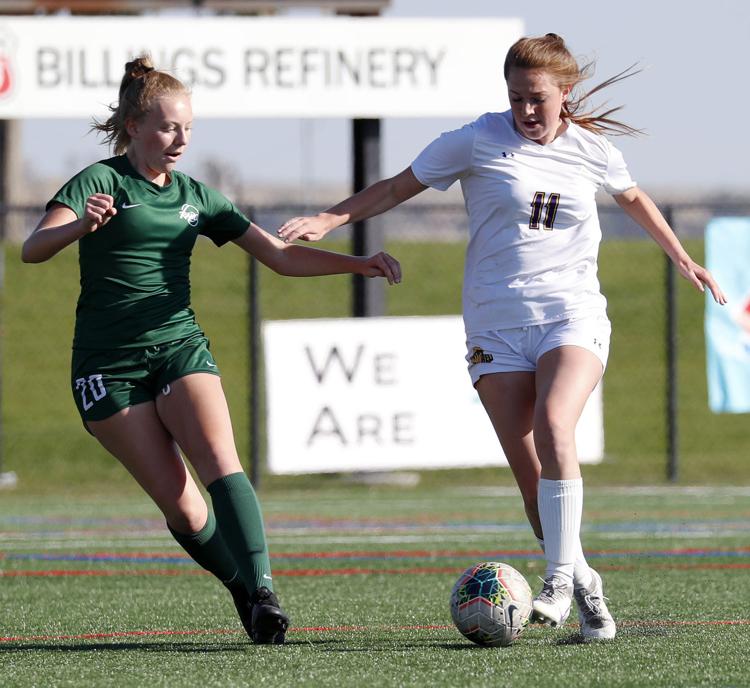 Billings Central vs. Laurel girls soccer