MISSOULA — Frigid weather continues to wreak havoc on fall sports in Montana, but the Missoula Hellgate boys soccer team is red-hot and looking to stay that way in what promises to be an electric State AA semifinal match.
It barely reached 20 degrees Tuesday as the Knights practiced outside at Fort Missoula Regional Park. They were preparing for a home test against Kalispell Glacier that will come on Wednesday at 6 p.m.
The Wolfpack are a team that unbeaten Hellgate (12-0-3) has yet to beat this year. Glacier benefited from a late own goal in forging a tie in the opener for both squads, then the teams tied again in early October.
"We've had a number of battles over the years … they're a really organized team," Hellgate coach Jay Anderson said. "They seem to counter-attack pretty well and they've got some skilled players in different positions that can cause trouble if you're not marking them up."
Each team scored three goals between their first two meetings, with a 2-2 tie coming in their last meeting. A well-organized and deep squad, the Wolfpack have only conceded 24 goals, the fourth-best mark in Class AA, including the playoffs.
Sophomore goal keeper John Pyron has been tremendous in net, earning a clean sheet in four regular season games and one postseason match this year. Zane Elliott is the points leader for Glacier and has 12 goals and nine assists this season. Four different players have scored for the Wolfpack in postseason play, but Elliott will certainly be a player the Knights will need to key in on.
"He's pretty dynamic. He's got speed, which can always be a killer if you're not careful," Anderson said. "He's also technically good enough to hold up the ball and hold on to it, to allow his midfielders and the rest of his team to get involved."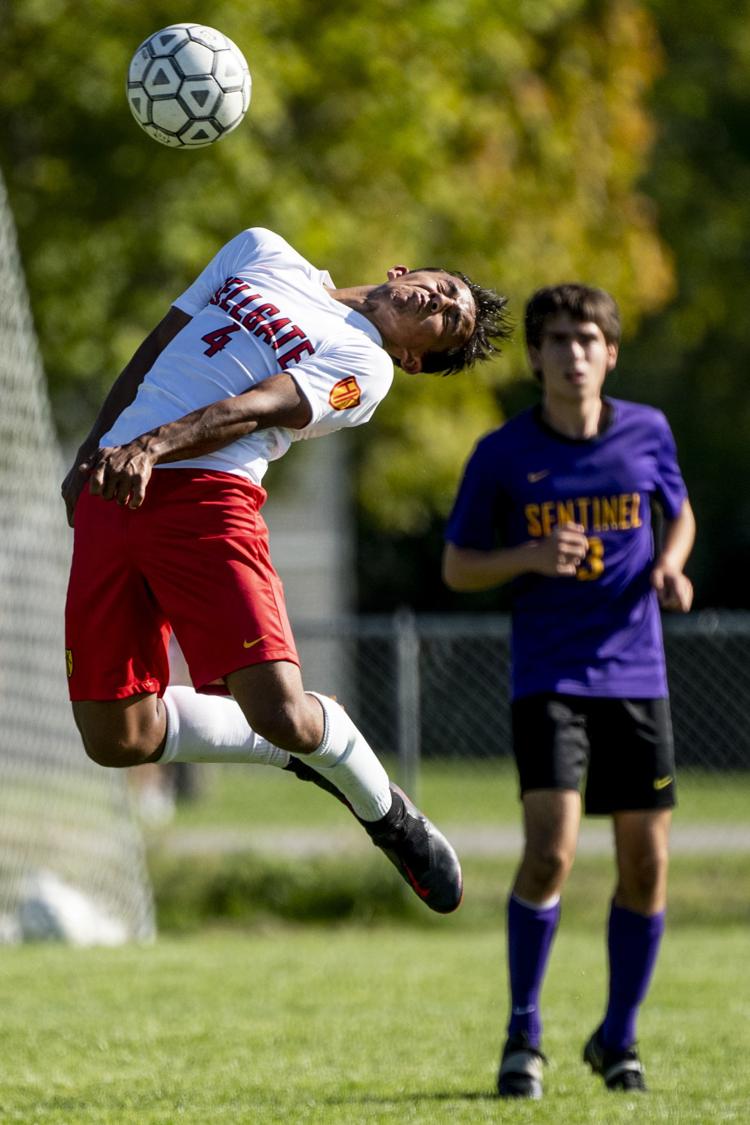 If Hellgate can fend off some early shots and grab a goal or two, it will be where it wants to be against Glacier. The Knights offense flows well and often enough comes from sophomore midfielder Marcus Anderson, who has 24 assists this season and leads Hellgate in total points with 54.
Junior Reggie Duce has 18 total goals and is a player the Knights have leaned on to finish throughout the year — through two postseason games, he has already racked up four scores.
Senior captain Dane Becker (seven goals, six assists) will be directing traffic from his midfielder spot and is a critical cog in the offense and defense. Players being where they need to be throughout the game will be key in stopping the tough Glacier counters and moving on to the state championship.
"The big one is really just defensive communication, starting all the way from our goal keeper and then through our center backs," Becker said. "Just making sure everything is organized and making sure the ball doesn't get through."
Hellgate has a pretty good keeper of its own in Brendan Oberg. The Knights shut out seven opponents this year, including both Butte and Billings Skyview through the first round of the playoffs.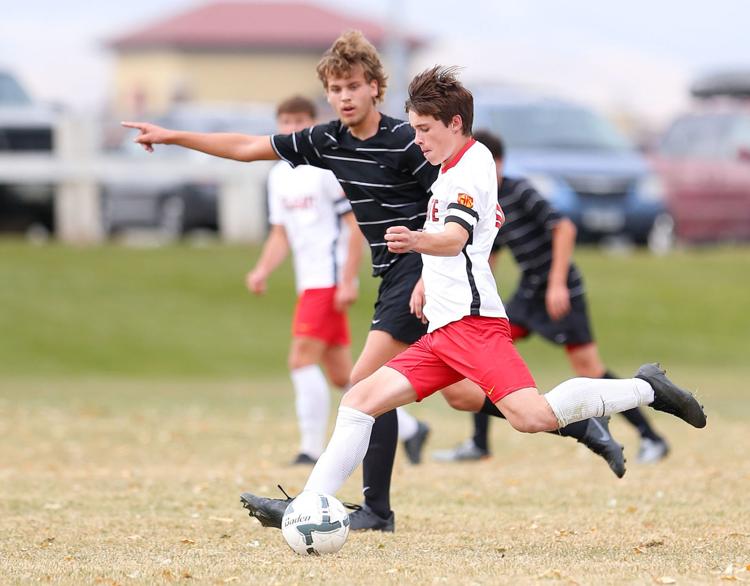 The Knights know exactly what it takes to make the state title game and have done it well so far this year — strong defense and finishing the chances they get around goal.
"Their goal keeper is really solid so we have to really make him work for every save and tuck those balls into the corner where he can't get them," Anderson said. "We just have to finish better, quite honestly."
Winners in three of the last four state title games, the Knights have plenty of experience as a program heading deep into the state playoffs. Anderson has seven total state championship appearances at Hellgate's helm and four total titles.
But on Wednesday night, they will have a first — they have never played a playoff game at Fort Missoula before. And even as there was still snow on the ground and the temperatures dipping, the Knights seem ready for their biggest test yet.
"I think the big thing is that you have to mentally be ready to play," Becker said. "You can't be complaining about the cold and just be ready to go no matter where we are, not matter what the weather is like, we just have to be ready to go."