HELENA — Both Helena-area softball teams in the Western AA are taking big sticks with them to state. It is a trend that started a handful of seasons ago in Major League Baseball and has finally found its way to Montana high school softball. With the regular season and divisionals in the rear-view mirror, the Bengals and Bruins have combined to hit 61 home runs.
"It totally changes the game," Capital head coach Mike Miller said of the long-ball. "Everybody in the state is hitting more home runs. Technology is part of that, but you've got to give the hitters some credit, too. They're catching up, starting to hit the ball hard, the ball is traveling. The home run is a momentum changer...Just increases your opportunities to score quickly."
According to the Montana High School Association record book, Capital has never hit more than 25 home runs in a season. With 22 as a team right now and games still to be played, there is a chance that number might fall.
What has already fallen is Helena's home run record as the Bengals have hit 39 balls over the fence through 24 games, the second-most single-season home runs ever hit by a Montana high school softball team, according to MHSA records.
"Our coach always says that every home run we should always hype each other up, so it's super exciting to watch your teammates succeed and that's a big success when you have one of those in-game," Helena senior Reegan Walsh said.
Offensive success for the Bengals and Bruins is not limited to watching the ball fly over the fence. Both teams have notched at least 50 doubles, placing each school firmly in the top-10 in the record books for that category. Each program has also cleared the 240-run plateau, racked up better than 200 RBI and are currently hitting north of .370 with OPS's nearing 1.100.
"I think it's definitely great for us to have confidence going into state and also knowing that it's not the top level we're capable of," Helena senior Brooke Ark said. "That's really exciting for us because we know that we can play better. Overall, the support we have for each other and the confidence we have in each other is really awesome."
Bengals' skipper Ryan Schulte or Capital's Miller have gladly taken runs any way they could get them this season. During divisionals, however, both teams leaned on the home run to earn a berth in the Class AA state tournament.
Helena hit three, including two from Brooke Richardson, in a state appearance-clinching 19-9 win over Kalispell Flathead and got two more long balls from Amber Countryman in a 6-2 loss to Capital in the third-place game. The Bruins used a two-run home run from Nyeala Herndon in that same game to break things open in the sixth inning after hitting four balls over the fence the day prior against Flathead.
"We're getting hitting up and down the lineup," Miller said. "We had some girls that were struggling a little bit earlier that are starting to come around a little bit more. When you get to this point in the season, it takes everybody. You can't just have one or two people carry you. I like the way we are, as a group, moving runners better and moving the ball around."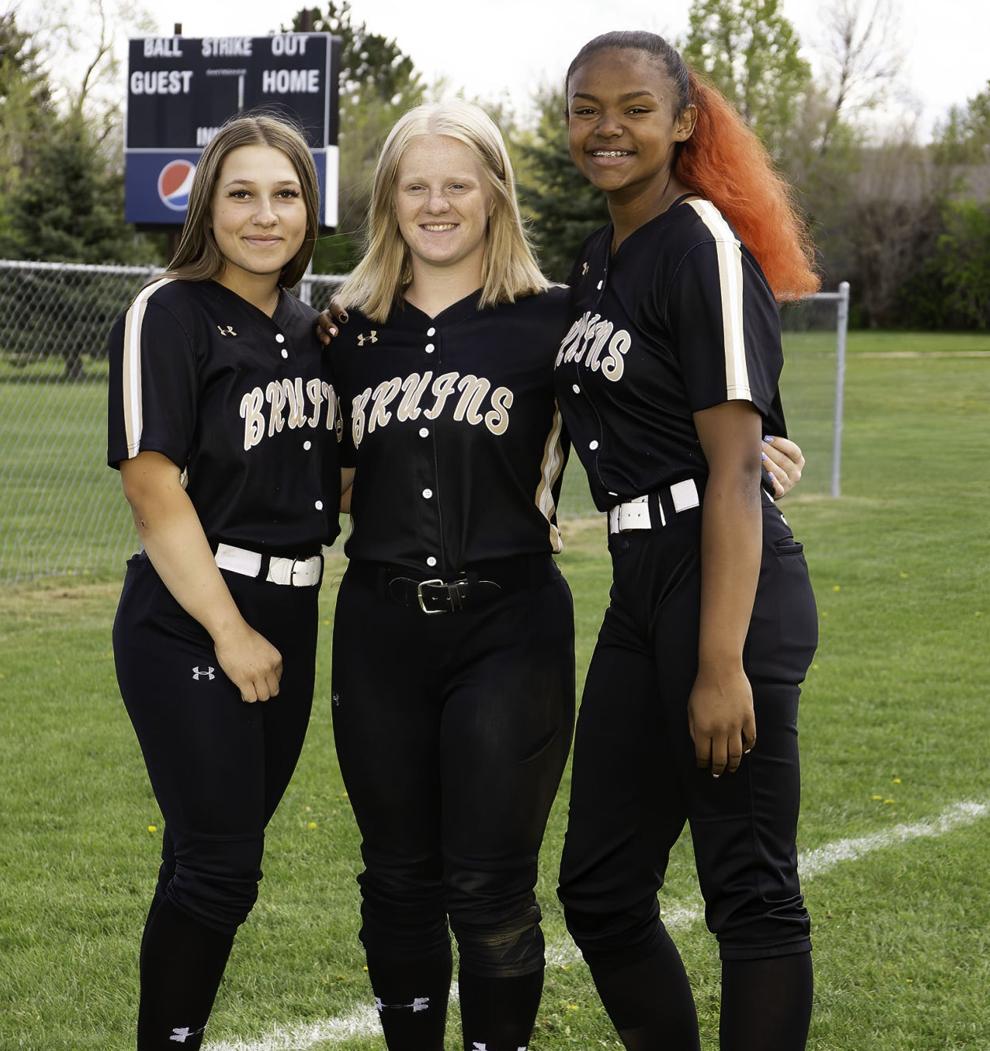 Mackenzie Siegers and Jenna Priddy are both seemingly hitting their stride at this point in the season for Capital. The two have a combined nine home runs between them and Siegers paces the team with six. Herndon has launched five home runs in 2021, including a clutch shot during a crosstown matchup earlier this month.
"I think it's been a huge part in our success this year," Siegers said of the home runs. "We've had very clutch home runs, multi-run home runs that have helped us get up when we've been behind. It helps build that confidence level in the dugout."
Siegers said she has benefited from that confidence boost this season, especially after something of a slow start at the plate. An adjustment to keep her hands high is also allowing her to get to and drive high pitches.
Priddy also turned a slow start into a .980 OPS with three home runs and six doubles heading into the state tournament.
"This year, especially, since I started out not the greatest with batting, it feels really rewarding and I'm glad that I can pull through and do that for my team," Priddy said. "Going around the bases is always an exciting thing and having your teammates meet you."
If there are two players used to the experience of rounding the bases and coming back to a loud and rocking dugout, it is the duo of Countryman and Richardson for Helena. With games still left to play, both have already hit double-digit home runs.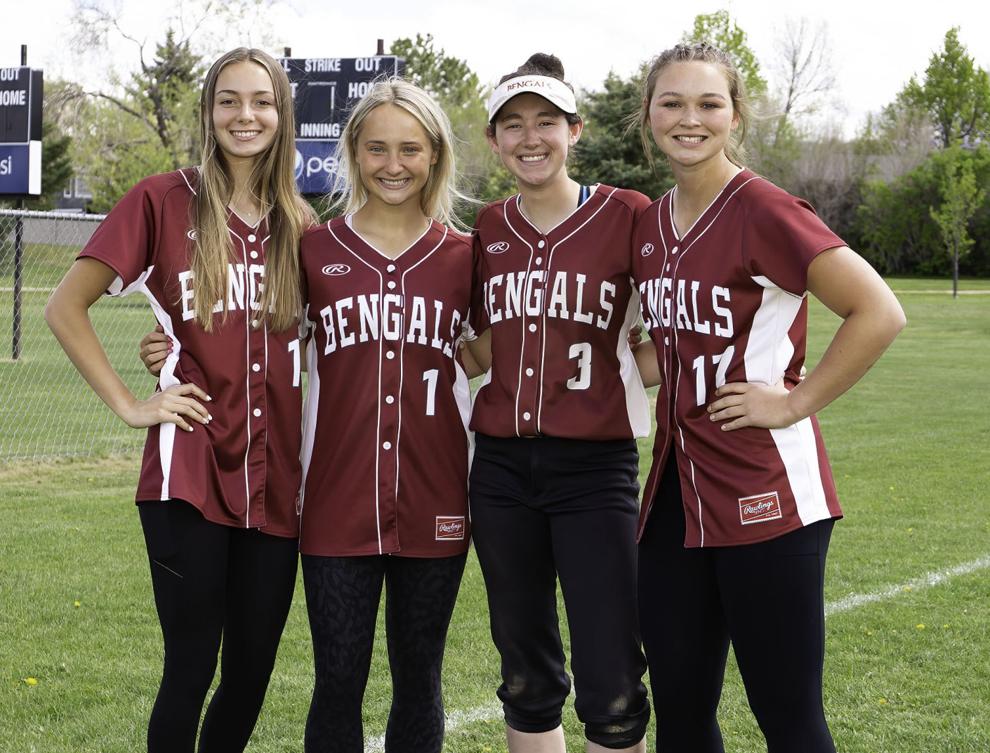 Countryman is one of the top home run hitters in the state this season with 11 and Richardson is not far behind with 10. Both have elevated themselves inside the top-10 for single-season home runs, according to the MSHA record book. Countryman is also nearing the top of the single-season doubles chart with 15 through 24 games.
"I've mostly just been focusing on my technique and making sure I have everything down," Countryman said. "I just try to make sure I'm in a good state of mind when I walk up to the plate. I just worry about having fun and not necessarily what I do...I just really focus on seeing the ball all the way in and then making contact. I don't necessarily go for power, I just go for contact...I'm just looking for something that's in my strike zone. My favorite pitch is inside."
Countryman has made plenty of contact for the Bengals, slashing .567/.598/1.122/1.720 in 97 plate appearances. Richardson has the second-best slugging percentage on the team at .881, fueling an OPS of 1.336 for the sophomore.
"Before this season, I had never hit a home run," Richardson said. "I think it was just [Schulte's] constant repetition of saying 'slow is smooth and controlled.' I just think of that every time I get up to the plate...When I first get into the box, I'm just thinking right up the middle. If she pitches red, I'm gonna swing, but when I get down two [strikes] I'm swinging at anything that's in the strike zone."
Countryman said the two are aware of their home run totals this season and try to have fun with the "race" they are in against each other. Up until this point, it is not something they have discussed in-depth, but it can still be a motivator as the season winds down.
"We never really talk about it, but I know I'm thinking about it," Richardson said. "Amber is my teammate and I want her to do good and I want to do good. I'm not trying to hit home runs, just whatever happens, happens."
Whether they have tried to or not, the Bengals and Bruins have turned this campaign into one of the best home run hitting years for Helena schools in recent memory. Overall offense has been off-the-charts for the crosstown rivals, playing a large part in both programs getting back to state after the 2020 season was canceled due to the COVID-19 pandemic.
For something as hard to do as squaring up a round object with a round bat, players on each side of town have made it look easy.
"It feels amazing. When you know, you just know that it's going over the fence," Richardson said. "You just gotta run hard until the first-base coach says it's over then you can just let up."
"It's an awesome feeling," Siegers said. "Sometimes you can't even feel it, you can't even feel yourself hit the ball, but then you can watch it fly over the fence. Even just those great base hits are awesome. When you can't feel it, but you know you hit it, that's the best feeling."
All that is left on each teams' docket is making a push for a state title. Capital begins that journey on Thursday at 2 p.m. in Kalispell against Belgrade. Helena gets the Eastern AA Champion in Billings West on the same day at 4 p.m.
"We know what we need to do at state, so hopefully [the offense will] carry over," Richardson said.