BILLINGS — This year's seniors were sophomores and current juniors were freshmen the last time they competed at the varsity level in high school spring sports. Sophomore classes haven't experienced the varsity level yet.
Spring sports have sprung, something athletes across the state didn't get to experience this time a year ago. Instead, they watched as the coronavirus pandemic toppled domino-like their hopes and dreams: first, the state basketball tournaments fell a day before completion; then school was interrupted; finally, the softball, track and field, tennis and golf seasons were gobbled up by the black cloud of COVID-19.
In most years we would have an idea of what to expect, who the favorites in any given sport are based on the previous season. This year, the baseline for such projections is nearly void of any reference points.
"I've always felt like the underdog story," Billings West hurdler Ryan DeVries, a senior, said before practice on Friday. "A coach told me it's better to be the underdog, and I just feel like it's an underdog season."
That's probably one of the truest things that can be said as we look forward to the spring sports season. Everyone can call themselves an underdog.
Here are three perspectives on the return of the spring seasons. Undoubtedly, there are probably as many unique experiences as there are athletes and coaches:
•••
DeVries is choosing to look ahead.
There's too much negativity in the rear-view mirror, too much to look forward to.
For DeVries, the 2020 season could have been one of redemption. He false-started out of the 110 hurdles at the 2019 Eastern AA meet, and since he didn't have an automatic qualifying time yet for the state meet, he missed out on an opportunity to compete and place the following week.
He did finish eighth in the 300 hurdles at state.
Instead of compensating for a lost season, DeVries has a different motivation. His grandfather, Kenneth, was a hurdler during his high school days — he set some South Dakota records back in the day, too, according to DeVries — and the pair occasionally go on runs together, though not often because of the COVID situation.
That's where DeVries' motivation lies. For his grandfather, for something positive. And, he said, to "have fun again."
"It's just been a struggle around this," he said. "It's just good to be back and that's all I really want to focus on right now, is just the positives. That's just where my mind is going right now. I have plans, I have goals and I want to achieve them."
Among those goals are placing in both hurdle events. But that's more than two months away. There are more immediate things to look forward to.
"My first goal is to just get to the first meet," he said, "and have fun. Just to get back on the track and start running again."
He added: "I'm just trying to stay focused on the present, trying to make this year the best year and not let the last one get the best of me."
•••
As the new girls tennis coach at Billings Skyview, Josh Miller has a sense of starting from scratch. He'd probably have some of that feeling even if last season hadn't been canceled.
Still, the Falcons program is an open book to Miller, who is moving over from coaching the boys at Billings Senior to the girls at Skyview (Miller and former Skyview girls coach Scott Hansen switched positions last May).
The Billings high school tennis community is rather compact, so even as a coach at Senior, Miller would have been able to see some of his future Skyview girls play last year. But without even that experience to build on, well, it's a fresh start.
For everyone.
"I feel like the kids are kind of like, 'I don't know (what level) I'm at … Am I good? … What's it going to be like?' " Miller said. "Especially if they're a junior, they've only played a freshman season. And talking with other coaches, it's like, 'Oh, that kid, they were JV the last time I saw him,' and now they're one of the top players on the team.
"It's just the natural progression. The kids that have put in the time over the last two years are the ones that are going to be successful."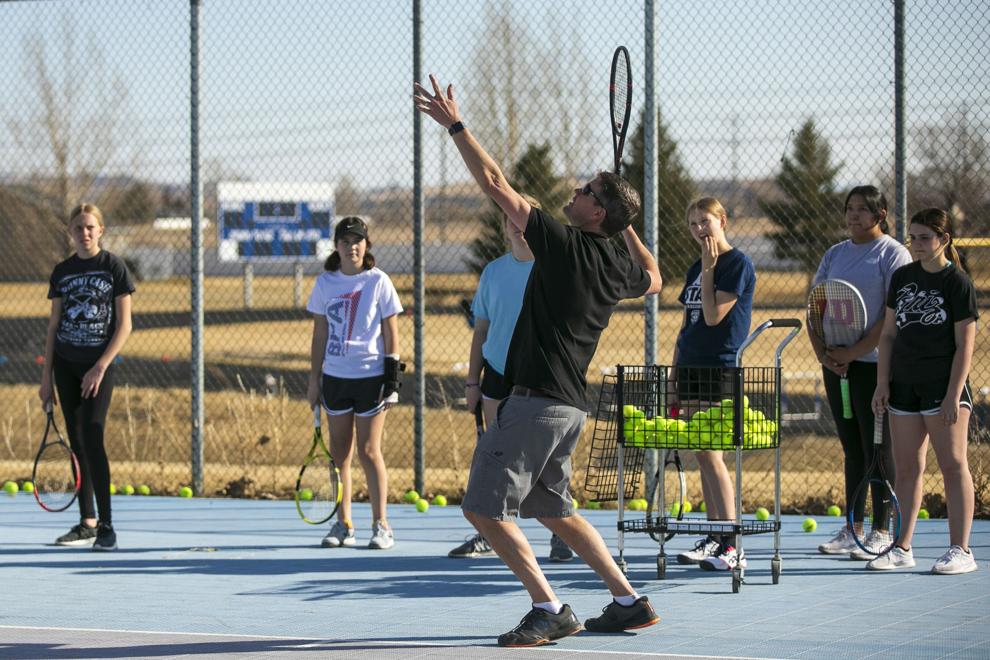 The canceled season wasn't easy on coaches, either. For ones like Miller and Hansen, or others who might have retired, they didn't get that true final season with their programs.
"Because I haven't coached those Senior kids for two years (now), because we didn't have our season last year, I guess there's a little bit of a disconnect," he said. "But it's still fun to see those kids. I still see them around, and they're great kids, too, so I felt bad about leaving those kids."
•••
The Billings Senior softball team has just three players with varsity experience. After the Broncs wrapped up their first week of practice on a wonderful 70-degree day, one of those players, Dacee Zent, was asked about her team's situation.
In previous seasons, players like Zent would not only know what her team was going to be like, but could also put a gauge on the their opponents based on whom they would have coming back.
That's not necessarily the case this season.
"Honestly, I wish I knew what boats the other teams were in," said Zent, a first baseman who hit .418 with 17 RBIs in 2019. "I mean, I know a lot of the girls from around Billings, but I'm interested to see what other teams from around the state have this year. But we're ready to take on whatever's thrown at us."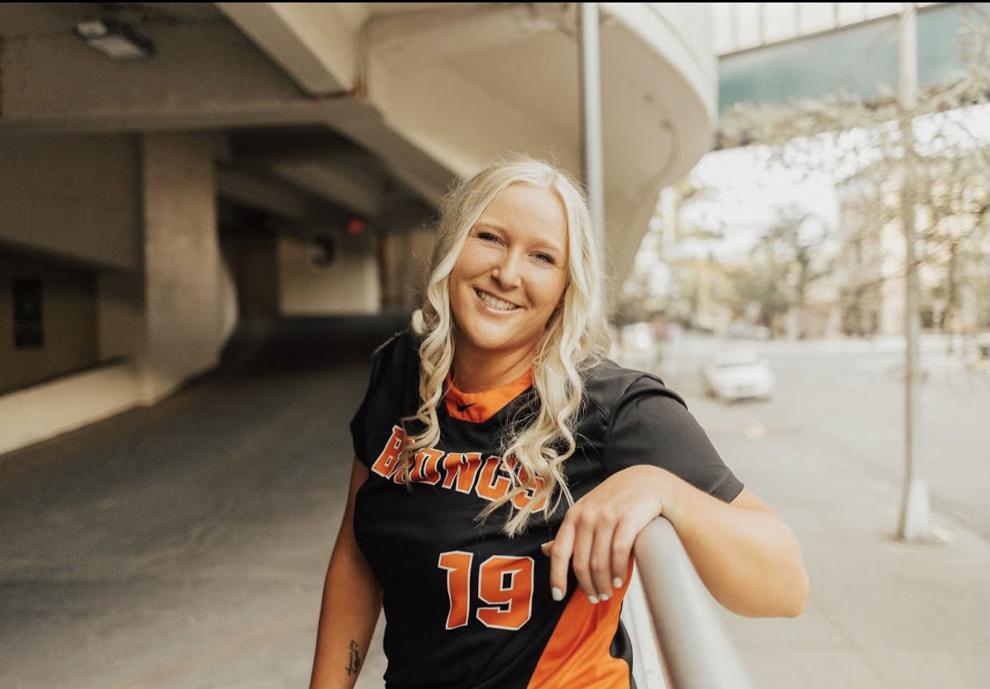 The Broncs would have had a veteran team last season, and, as such, had high hopes, Zent said. So not playing out the season was "devastating."
As the players went through their drills this past week, it was difficult not to try to overcompensate for last year's missed season. That could be a pitfall, for players in team sports and individual sports, alike.
Zent said she feels "like I'm working for two years right now." But missing out on last season also taught her to worry about only the things she can control.
It'll be all too easy to look at statistics or times or distance, and be disappointed that the numbers aren't where they should be given the usual year of progress from, say, a sophomore season to your junior year. Zent said there will be others areas for athletes to judge themselves, and that's where her focus is.
"I expect a lot from myself," she said. "I know that I missed last year, but I still expect to work hard and be a leader on my team. It might not be like an expectation of the high batting average or a good fielding percentage, but I do expect myself to work hard, and I also expect my teammates to work hard.
"I'm just excited to get to play again. I'm super grateful to be out here playing my senior season."