BUTTE — As Maddie Kump raced across home plate in the bottom of the second inning to score Butte Central's first run of the day, it was the conclusion of a nice bit of baserunning.
Getting on base against Dillon via a well-hit single, Kump stole second nine pitches later. Nine more and she had made her way to third, where she only had to wait for two more before scoring on a passed ball.
Despite having just one hit in an inning that included two strikeouts, the Maroons were able to score. Central eventually won the Southwest A conference game over the Beavers 9-4, which followed a 13-6 loss to Hamilton earlier in the afternoon.
"If we feel like we can get a good read and get steals, good things happen," head Central softball coach Kelci Thatcher said. "We got to keep the defense on their toes and Maddie truly started that out for us today."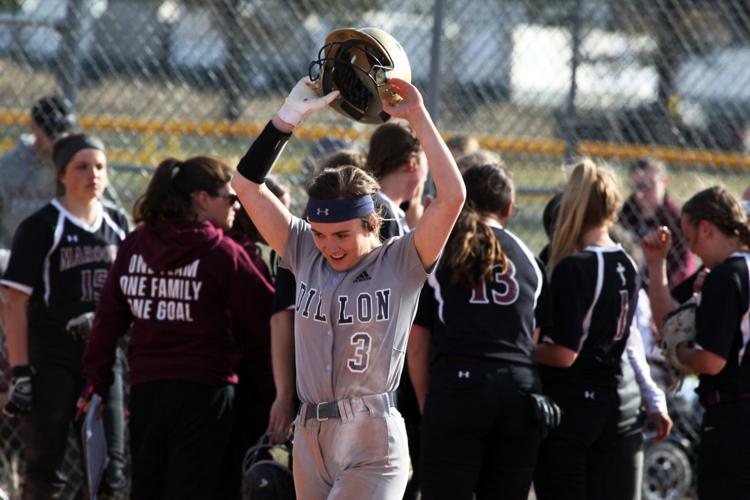 The next inning was more small ball. Maroons freshman Sofee Thatcher stole second and third over the span of two pitches, eventually scoring when Zoe Doherty grounded out moments later.
Emma Keeley then got on base in the next at bat and walked. Keeley stole second and then Cassidy Strizic jacked an absolute beauty of a home run to give the Maroons a 4-0 lead.
Most of it, of course, set up by strong baserunning and smart softball.
"They were aggressive on the bases, but they were smart," Thatcher said. "They didn't take advantage of any situation that wasn't there. They made really good reads… I think that's the change in this game. If we don't steal those bases like we do, we don't end up on the winning side to be quite honest."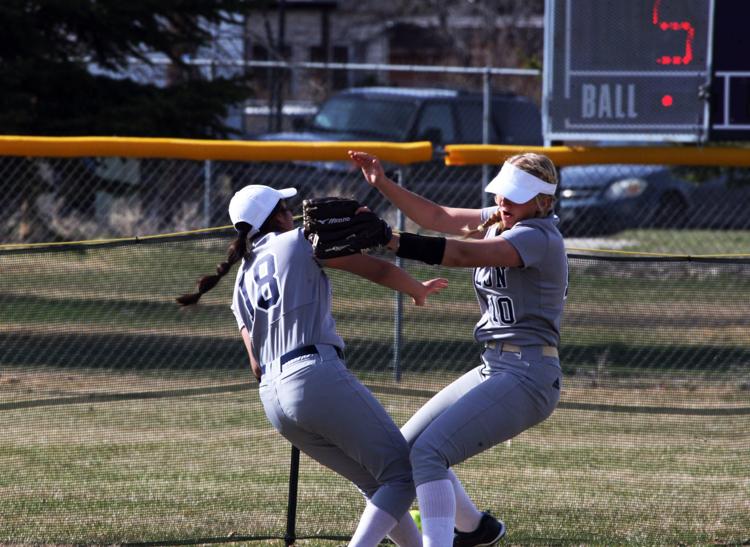 Central ended up with nine steals during the game and took 12 total bases. The Maroons had eight total hits and were led by Strizic, who was 3-of-4 with three RBIs.
But it wasn't all perfection for Central, who had to fight off a Dillon comeback attempt in the top of the sixth. Trailing 5-0, the Beavers plated three runs, including two that came off Butte Central errors.
Dillon's defense, though, struggled in the bottom of the frame and gave up four runs to the Maroons. Steals, walks, and passed balls played a huge role in Central being able to build its lead back up.
"We have evolved throughout the season, but we still seem to have that one inning every single game where we lose focus and don't quite have the attention span we need to for the game," Dillon head coach Angela Racicot Stennerson said. "We've really been working on visualization, keying in every pitch defensively."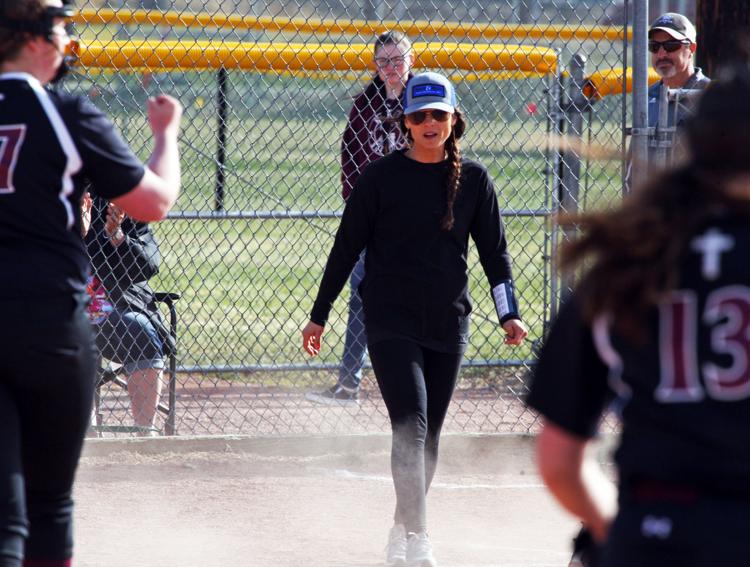 Dillon was led by Shylee Ledbetter offensively, who had two hits and took a walk. Jess Zimmerman and Makiya DuBois had the Beavers only two RBI. Kylee Pittman pitched the entire game for Dillon and spread eight hits through six innings of work while also picking up 10 strikeouts.
The win moves Butte Central to 3-7 on the year with a 2-4 mark in Southwest A play with the LaVerne Combo Invitational to come next weekend. The Maroons have now beaten the Beavers both times the teams have played this season.
"We've just got to keep plugging along and getting better at the things we can control and learn from every game that we play in," Thatcher said. We know we need to clean up team plays, we know we need to execute more consistently, especially with runners in scoring position … when you only have 11 kids, it makes it a little challenging some days. But these girls have accepted the challenge and they're only going to keep getting better."