BILLINGS — When Ethan Harder and Peter Thompson take the starting blocks at U.S.A. Swimming's Olympic Team Trials this week in Omaha, Nebraska, they'll be nearly 840 miles away from the only place they were able to swim during parts of 2020 in the early spring waters of Lake Elmo.
In 2019, both Billings Aquatic Club swimmers swam qualifying times for the meet that's the pinnacle of U.S. swimming and thought they would be competing in Omaha in the summer of 2020, but no one could have known then how long it would be or the challenges yet to overcome before they would get a chance to compete.
"It's been like a dream of mine basically since I knew that (the Trials) existed and I've always wanted to swim there," Harder said last week.
Harder, who now swims for the University of Texas, was a spectator at the 2016 Trials. When he swam a fast enough time at the USA Swimming National Championships in 2019 to earn an invite in the 200 butterfly and 200 backstroke, he thought he'd be in the pool in Omaha less than a year later. By now though, that's been closer to two although he's also qualified in the 100 backstroke since.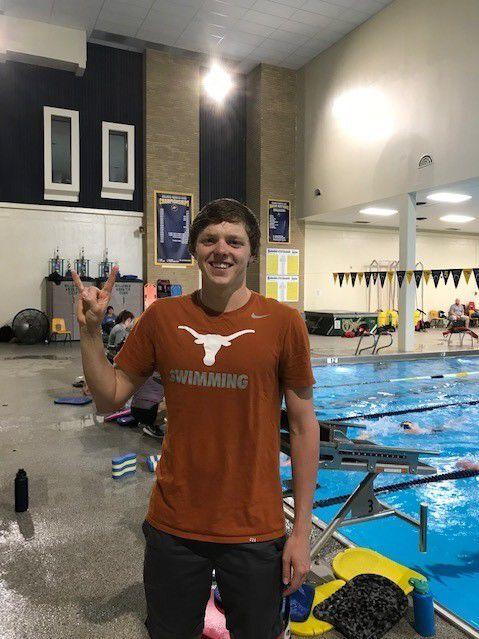 "Five years ago in 2016, I went there to watch them and it was one of the funnest things just get to actually to watch," Harder said. "Now to actually get to swim in them is going to be something else."
In 2016, Thompson was still playing baseball in the summer as well as swimming. Now with a singular focus, he'll swim the men's 1,500 freestyle in Omaha before joining the University of Virginia team at the end of the summer.
They are two of four swimmers with Montana ties competing at the Olympic Trials. Butte's Catherine Russo competed in the 100 butterfly during Wave I of competition June 6. Missoula's Katharine Berkoff will swim this week in Wave II along with Thompson and Harder by racing in the women's 100 and 200 backstrokes.
Swimmers who place in the top two of the event finals will make the U.S. Olympic team for the Tokyo Olympics in July.
"Getting there is a huge accomplishment," BAC coach Sean Marshall said. "That puts you in the top one percent and that was our goal to get."
When COVID-19 caused the cancellation of competition in 2020, swimmers like Harder and Thompson were left waiting to hear when they could eventually compete again and trying to stay in top condition for their goals while looking for places to train.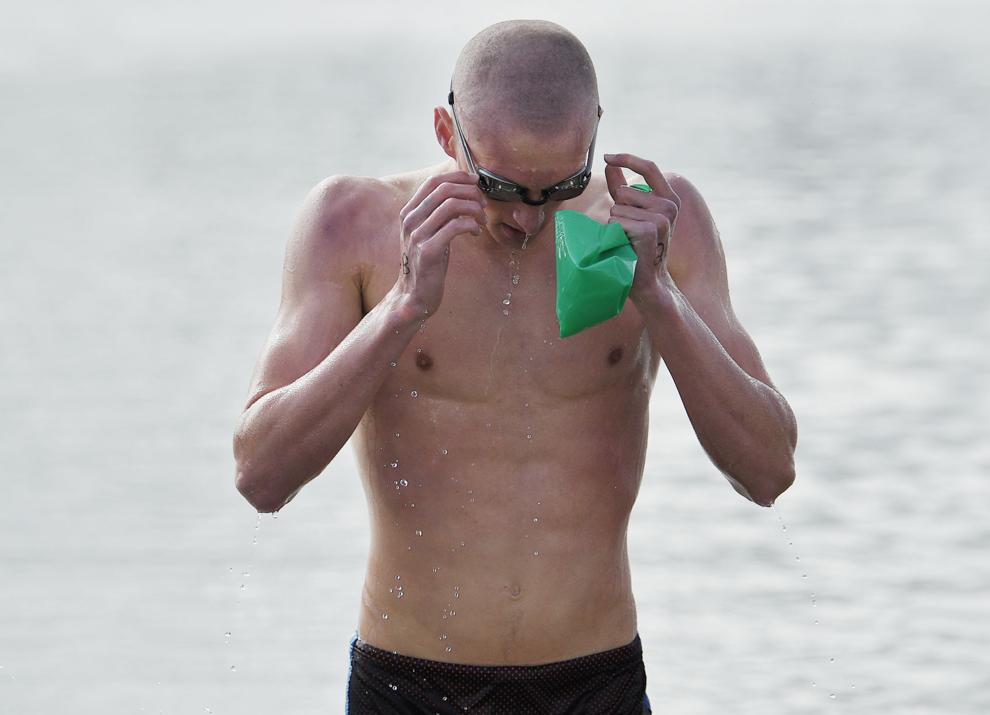 Harder, who had just won the men's 200 butterfly at the Big 12 meet for Texas before things shut down, returned to Montana. All the pools were closed and it was still early spring.
"I would say that I probably had like a month off after that which is a really long time to be off for a swimmer," Harder said. "I don't know just getting back into it was really hard."
As BAC coach, Marshall arranged for the club's swimmers to be able to get back in the water by training in groups of less than 10 in the early spring months at Lake Elmo. They were eventually able to get back into the Rose Park pool but with the usual competition schedule paused, training was difficult without fully knowing the end goal.
"Sean has been great," Thompson said Friday from the deck of the Rose Park pool. "He got us into some meets and really made sure we had training opportunities wherever we could so that was good and he's really good at keeping us motivated and making sure that we know what's coming up and that we would eventually get to go swim. I think that knowing that was out there and that it would get here eventually was a big help."
Thompson said there was a silver lining to all of it though. Since the group he trained with in the club growing up was mostly two years older than him, many of them returned to Billings during the shutdowns.
"It was really nice to have them here again. And then of course we got kicked out of the pools and we couldn't swim so that kind of went away also," Thompson described. "But just kind of having them around again and getting to talk to them and hang out a little bit more was really good. It helped bring some joy back into the sport again."
Harder returned to Texas in August where his college team was training. Classes this year were all online, but they got to compete this season although with much less traveling than in years past.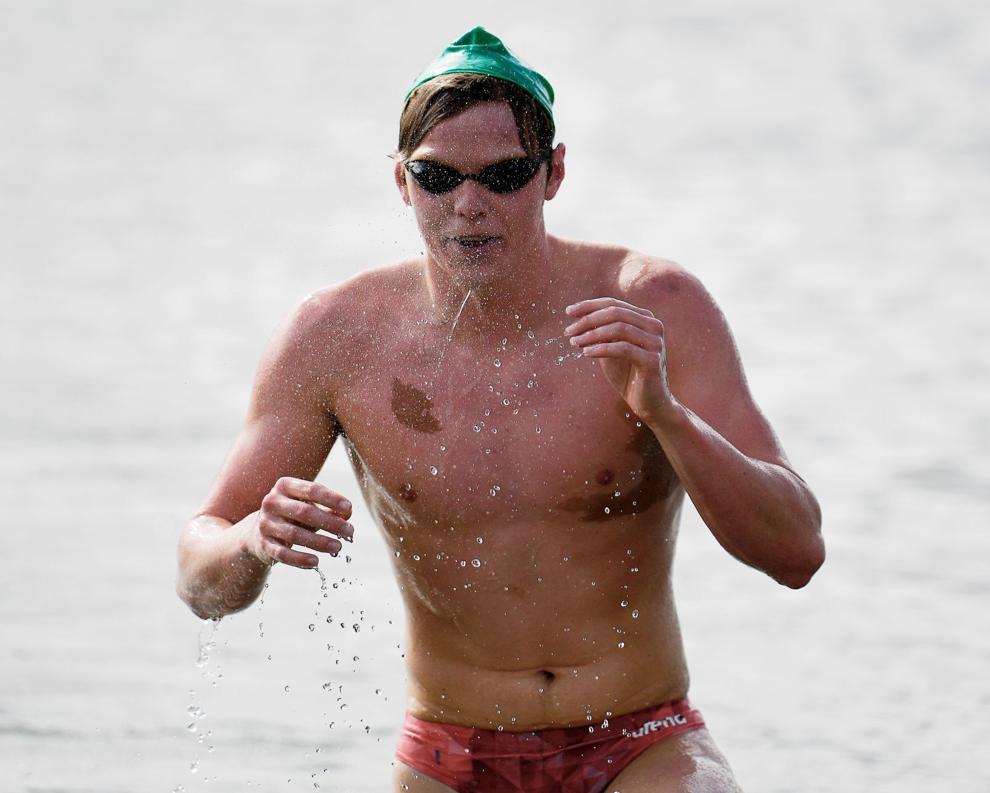 He said he's feeling good ahead of his trip to Omaha.
"I think Trials, especially the U.S. Olympic Trials is such a different meet than the other ones, but I still think it's going to help with my nerves and everything just having the experience of the past meets I've been to," Harder said.
"The backstroke has been feeling really good lately so I think I should have a really good swim there."
Thompson's highest level meet up to this point has been Junior Nationals. He's been preparing with Marshall and his club teammates at Rose Park this summer.
"Physically we've been in the pool a ton obviously and mentally I've been dealing with some nerves the last couple weeks which usually hasn't happened in the past so it's been kind of new working through that," Thompson said. "Sean's been great and my parents have been really good to talk to and helping me through that and stuff. I feel like I've been in a really great place the last couple days and I'm just excited and really looking forward to the experience and taking it all in."
Harder's schedule begins on Monday, while Thompson's race isn't until Saturday. 
"It's been a fun process to be along for their ride," Marshall said. "We get to go enjoy a fun week whether it's good or bad, it's just being there and being part of the experience because they made it."
Like all swimmers competing this week, they will be chasing dreams delayed, but not denied.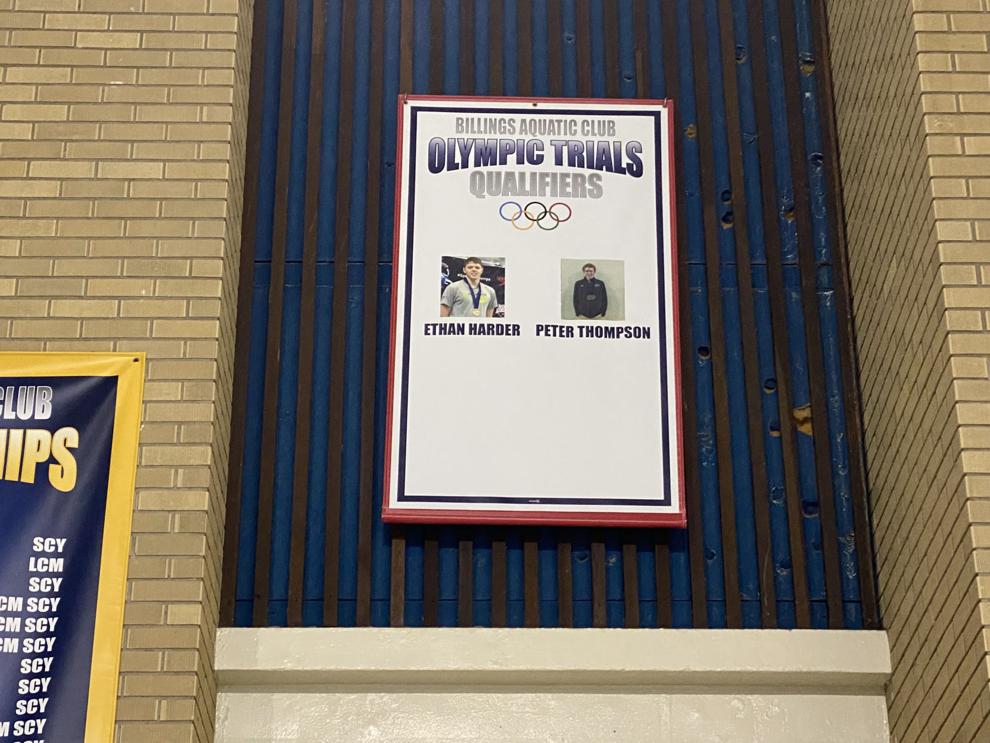 And now there's a banner hanging on the wall of the Rocky Mountain College pool that reads "Billings Aquatic Club Olympic Trials qualifiers." There are just two pictures on it — Harder's and Thompson's.
"It's definitely a big impact just to know that I actually get to race with (Peter) again because it's been a long time since I've actually gotten to race with him," Harder said. "Especially at that big of a meet, it's just going to be really special to know that there are two of us there."
"I think that Billings and Montana as a whole in all aspects, but especially in swimming, is just kind of overlooked and I think it helps a lot to get us out there," Thompson said. "And there's definitely more swimmers on the team that are coming up that have potential to do some pretty cool stuff also, so I think it's good to kind of start that and keep the ball rolling for the rest of the club."