BUTTE — With a shot at qualifying for the 2020 Olympic Swim Trials looming last summer, human torpedo Catherine Russo opted to make some life changes to give herself the best chance at contending for a spot on Team USA.
The Butte High senior implemented yoga sessions into her training routine —which already includes about 30,000 yards (over 17 miles) of swimming a week — and cleaned up her diet to eliminate gluten, white carbs, sugar and the majority of dairy products while loading up her plate with ample servings of quinoa and brown rice. 
Yet perhaps the most crucial change she made was something that for most people, let alone an athlete who often begins her day at 4:30 a.m. and is susceptible to the occasional late-night Netflix binge, is easier said than done— committing to getting a full eight hours of sleep. Every night.
"Time management," she said with a laugh. "Lots of time management. It's a hard skill to learn, but I came to the realization that if I really wanted to make this happen I knew this is what I had to do. And it paid off."
That it did.
Fueled by her revamped workout, healthier eating habits and a sufficient amount of rest—which she credited with enabling her to "train at a much higher level"—she went on in early August to clinch a spot in the Olympic Trials with a winning time in the 100 butterfly at the USA Swimming Futures Championships in Des Moines, Iowa. She followed up that achievement in November by signing on with Ohio State's swim program.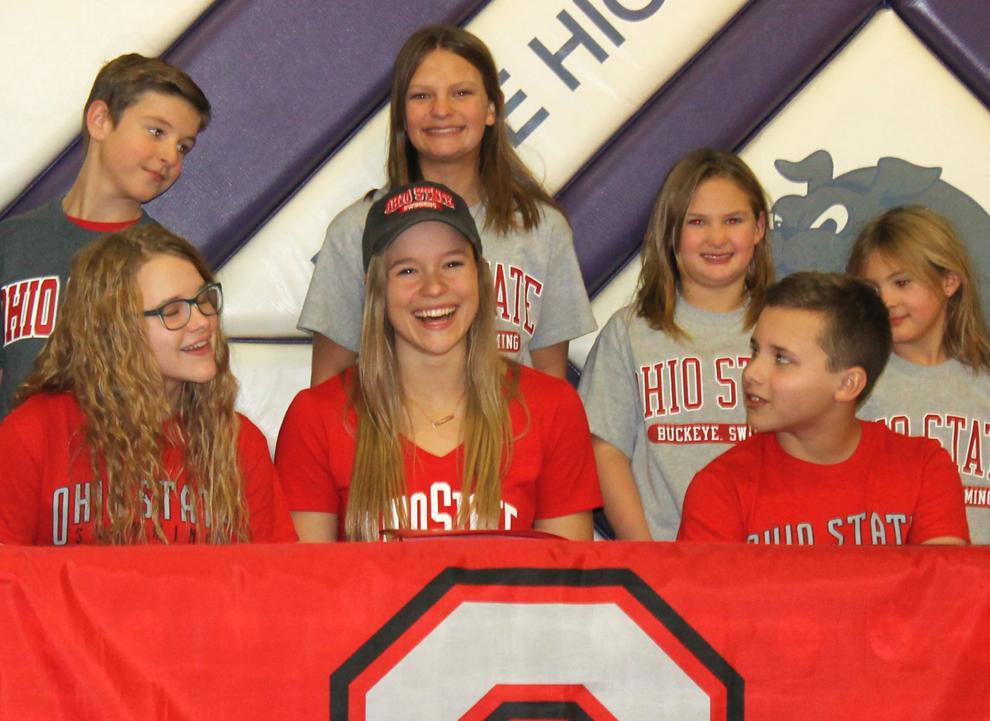 Russo has a lot to look forward to, but before she can set her sights on competing for a trip to Tokyo or begin looking ahead to her freshman season with the Buckeyes, she has some final business to settle as a member of Butte High's swim team—defending both of her Class AA titles and state records at the State Swim Meet in Great Falls on Friday and Saturday.
Russo has swam to winning times in the 50 free and the 100 fly the past three seasons and will be looking for more of the same this weekend. She set state records in both events at the 2018 meet with a time of 22.76 in the 50 free and a mark of 54.15 in the 100 fly.
According to the MHSA record book, Russo would become the first Montana swimmer, boy or girl, to be a four-time state champion in two events. 
With that in mind, the goal at her final state meet isn't exactly a secret.
"I want to break my records," she said at the Butte YMCA this past week where the Bulldogs held their final practice before heading to the state meet. "I'm feeling really good and think I'm in a good place, especially for the 100 fly."
For the next few days, at least, the sole focus will be on putting a bow on her legacy in Great Falls.
"The week before (the state meet), my friends and family know we don't really talk about anything else that could be a stressor," Russo said.
Based on her lengthy list of accomplishments, it would seem that Russo's life revolves around the pool. But she made it clear that—despite all the success and opportunities that her sport has afforded her—swimming ranks third on her list of priorities.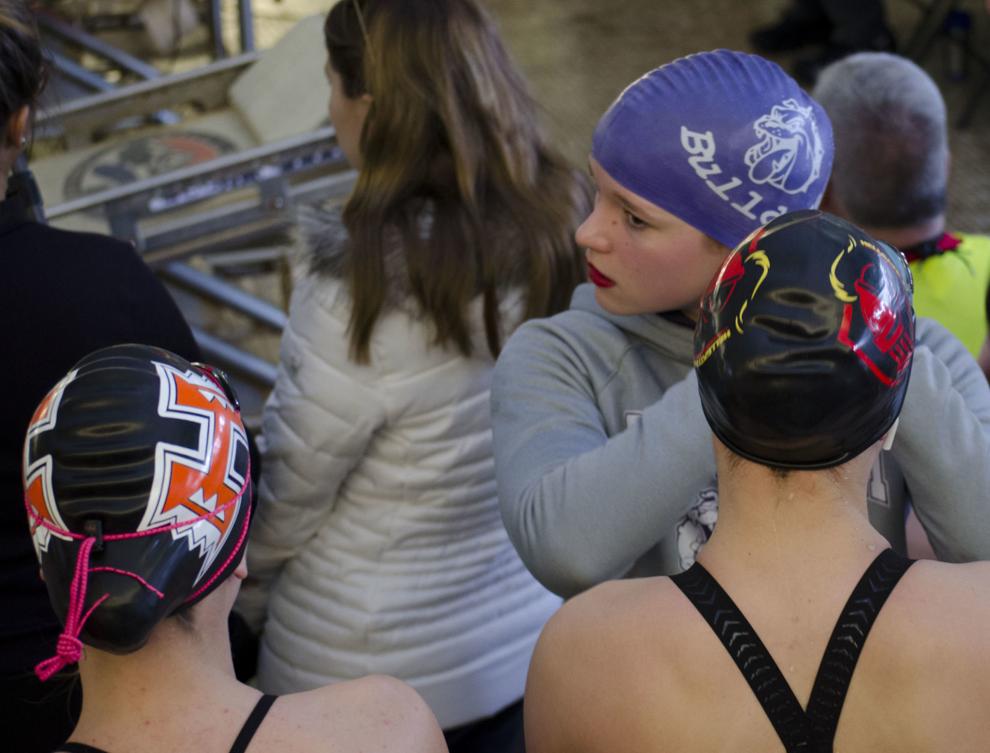 "It's always been family, classroom and then the pool," she said.
First and foremost, family is at the top of her list and Russo spoke at length about how the lifelong support and encouragement of her parents, Anthony and Amy, and the camaraderie with her younger siblings, Isabel—a sophomore on the Butte swim team—and Phillip, have been a key driving force behind her remarkable high school career.
"My dad is the hardest working person I know," Russo said, "and my mom is the backbone of our family. She does everything. My role models are my family."
She mused that her father often recalls that he actually won the last time they went head-to-head in the pool. She also pointed out that she was nine at the time and could barely swim. 
"He hasn't raced me since," she said with a grin. 
After family, the secondary focus is on excelling in the classroom. A 4.0 student who has taken every AP course offered to her and who aspires to follow in her dad's footsteps and become a physician, she said that Ohio State's solid academic reputation and first-rate medical school were two deciding factors in electing to become a Buckeye.
"There's a huge academic focus on that team," she said. "The girls on that team all have big dreams and big plans and I wanted to be a part of that. Everyone tries their absolute hardest in the pool and that translates into the classroom."
Long story short, Russo wants to ensure that she isn't defined solely by her swimming aptitude.
"Athletics ends at some point," she reasoned. "I'm not going to be a swimmer when I'm 80 years old."
She possesses an undeniable musical talent, cultivated by childhood lessons, that is often on display at events around town—a showstopping singing voice that she's used to belt out the national anthem at everything from Butte's 3rd of July celebration to the Special Olympics Montana State Basketball Tournament to the 2019 Class AA football championship.
"That was insane," she said of getting to perform in front of the estimated crowd of 10,000 jam-packed into Naranche Stadium on Nov. 22. "That was probably the most fun I've ever had singing."
While swimming may be third on Russo's list of priorities, she's certainly made the most of it and said that rush it gives her is "unlike anything else."
"I honestly just kind of go blank," she said of what's going through her head as she launches off the blocks. "A lot of my races are so short that I don't have time to think so muscle memory takes over. I just feel dominant and powerful."
She'll be chasing that feeling this weekend in Great Falls, at the Olympic Trials in Omaha this summer, and with Ohio State this fall. Along the way, she'll continue to be driven by the love and support of her family, sky high ambitions that aren't limited to her feats in the pool, and plenty of quinoa.