BILLINGS — If the COVID spring of 2020 taught Alison Blee something, it was not to leave anything to chance.
So when the high school tennis season was canceled last year, Blee went to work. She spent hours practicing her groundstrokes, worked on her serve and took tennis lessons in the summer. A junior, Blee wasn't just looking forward to this season. She was playing prevent defense against next year, as well.
"Because just in case something like (COVID) happened again and I didn't get a senior season, I wanted this one to be amazing," Blee said Wednesday afternoon.
The Eastern AA tennis divisional did, indeed, end in something amazing for Blee and her senior partner Gussie Lee. The Billings Senior duo won the divisional title, one of four championships decided at Pioneer Park.
The top four singles players and top four doubles teams qualified for next week's state tournament. Senior's boys claimed the team title, as did the Belgrade girls.
For the Panthers, who are competing in their first season at the AA level, it was validation of sorts. Though Belgrade was reclassified from Class A for the 2019-20 school year, the spring programs didn't get to test themselves at their new level. So their first stab at AA competition can only be considered a success.
Buoyed by singles champion Bella Anderson, the Panthers rolled up 38 points, holding off Billings Skyview (31), Senior (26) and Billings West (9).
"At the beginning of the year my expectations were for Belgrade to come out and to do our best and to show, especially the Billings schools, that we could play at the AA level," said Panthers coach Justin Arndt, who also coaches the boys' program. "And we went far, far, far beyond that, which was great. I think both teams stepped it up this year and they worked really hard for the last two years to be at this level."
Blee and Lee were one of three combined championships for the Broncs boys and girls. After straight set wins in their first three matches, Blee and Lee needed three sets to edge Billings Skyview's Ava Roe and Amine Bailey, 6-4, 4-6, 6-2.
"It means everything," Lee said. "This is part of the goal I wanted to accomplish for my senior year. It means so much … I can't describe it in words."
It was tough to put into words what was happening on the boys singles court, where Broncs teammates Cruz Allies and Evan Kidd appeared to be having a contest to see who could hit the highest lobs.
All in good fun, said Allies, a sophomore, after his 6-1, 6-0 win over Kidd, a senior.
"He's played some hard matches today, I played some hard matches … ." Allies explained. "We played a serious set and then afterwards we just kind of wanted to take it easy.
"I really wanted to make state. It's kind of been a bumpy road these past couple weeks, I just haven't been playing the greatest. But the past few days I've really just found my groove."
The Broncs doubles team of Calvin George and Ryan Schreiber have been in a groove since their paths crossed as seventh graders at a summer tennis camp.
Though they weren't schoolmates — George went to Elysian School while Schreiber was being homeschooled at the time — they immediately hit it off and became doubles partners even back then. The bond continued when they both found themselves at Senior.
"It's just good chemistry," George said after the pair's 6-2, 6-2 title win over Billings West's Kade Worthington and Carson Bruyere. "It's hard to find a really strong doubles duo. We're just perfectly able to pick each other up when we get down."
There hasn't been much for George and Schreiber to be down about. In fact, the pair have realistic thoughts of challenging for a state championship next weekend.
"This year I had no idea what was going to happen because I didn't play last year," Schreiber said. "But then we started playing and we started winning and then we realized we can make a run for divisionals and then try to make a run for state.
"It's just really exciting. I'm really glad to have a season. I've been playing tennis forever so I'm really passionate about the sport. I'm just really glad to be able to come out here and play."
Senior's boys rolled to the divisional title with 58 points. West followed with 23, Skyview 21 and Belgrade with 15.
Photos: Eastern AA Divisional tennis hosted in Billings
Divisional tennis finals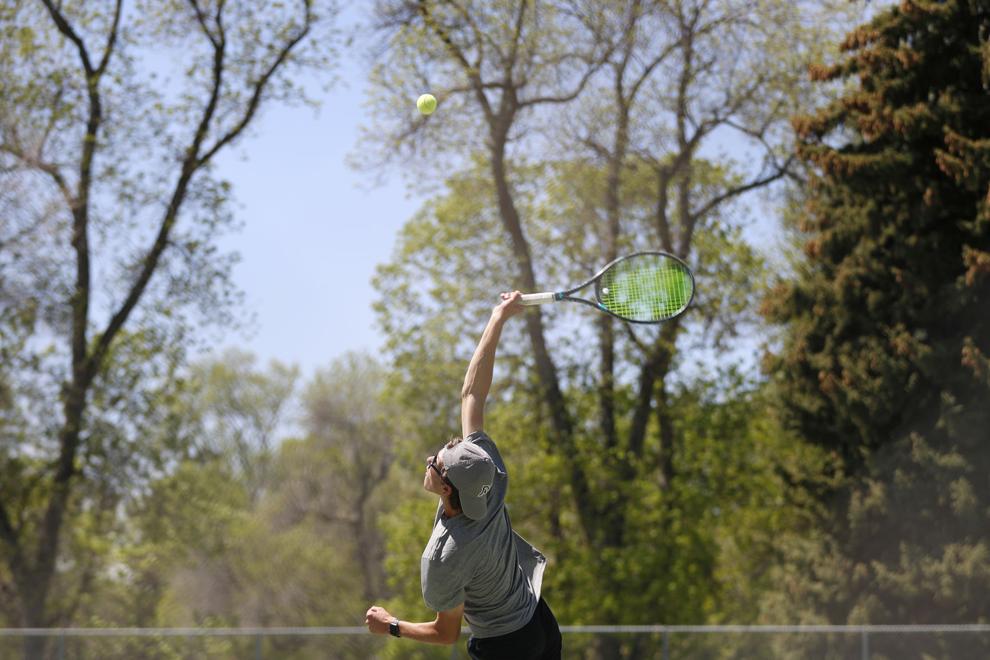 Divisional tennis finals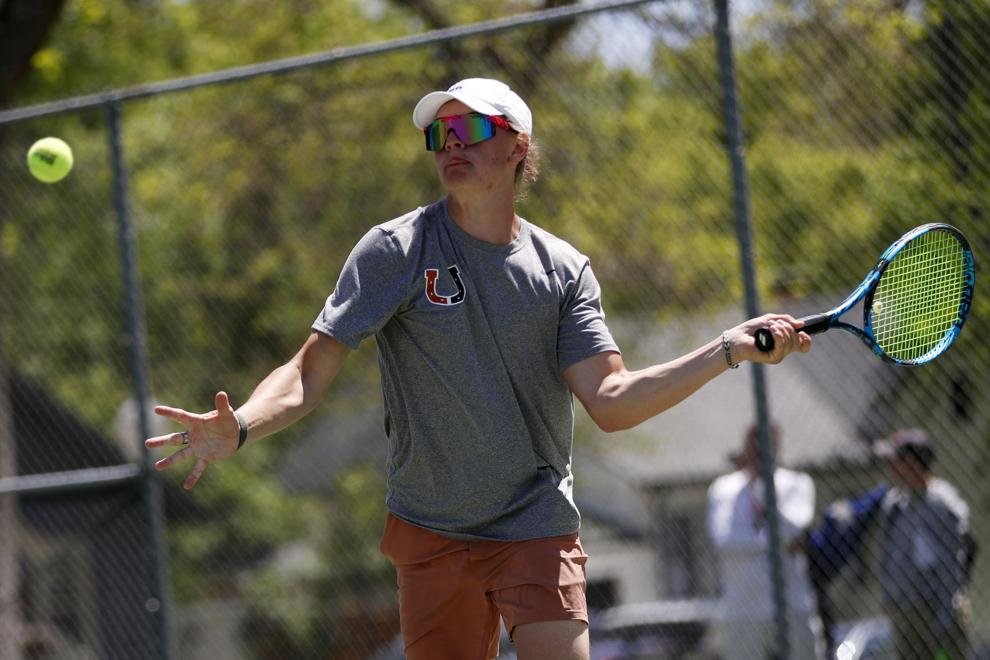 Divisional tennis finals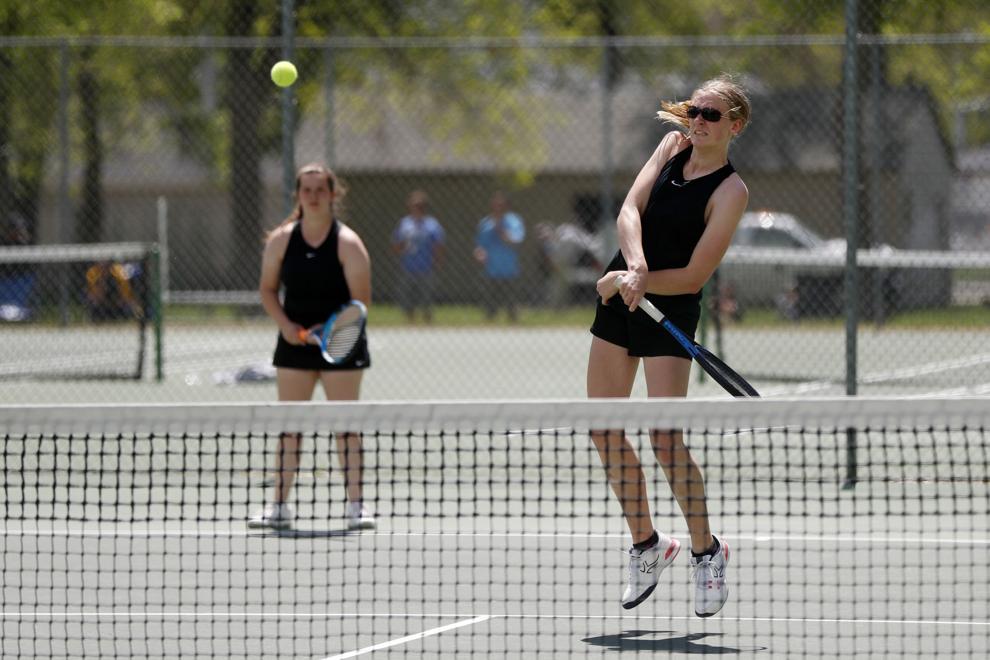 Divisional tennis finals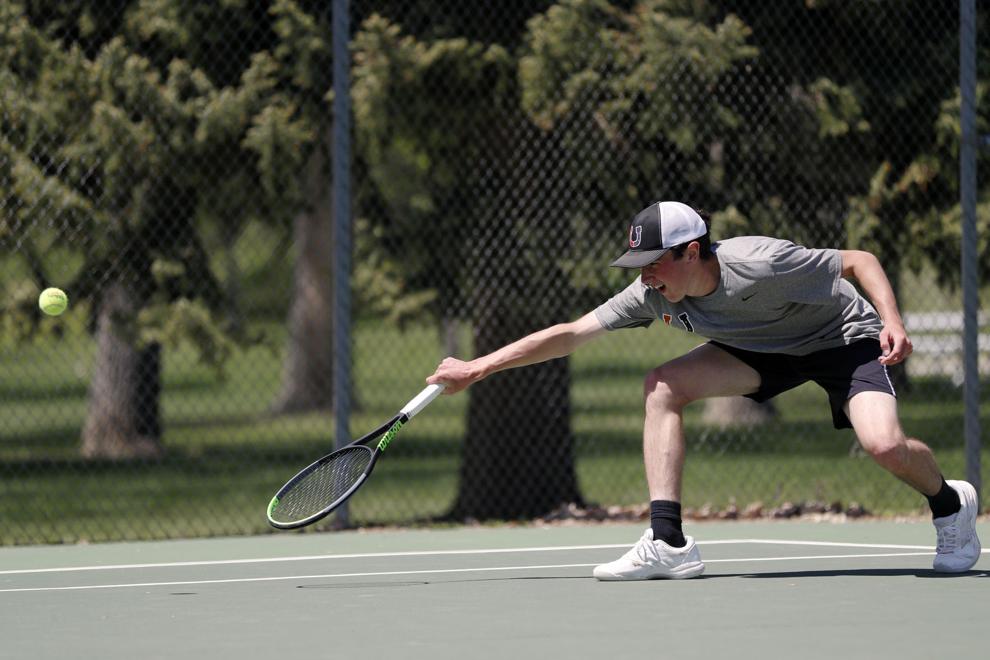 Divisional tennis finals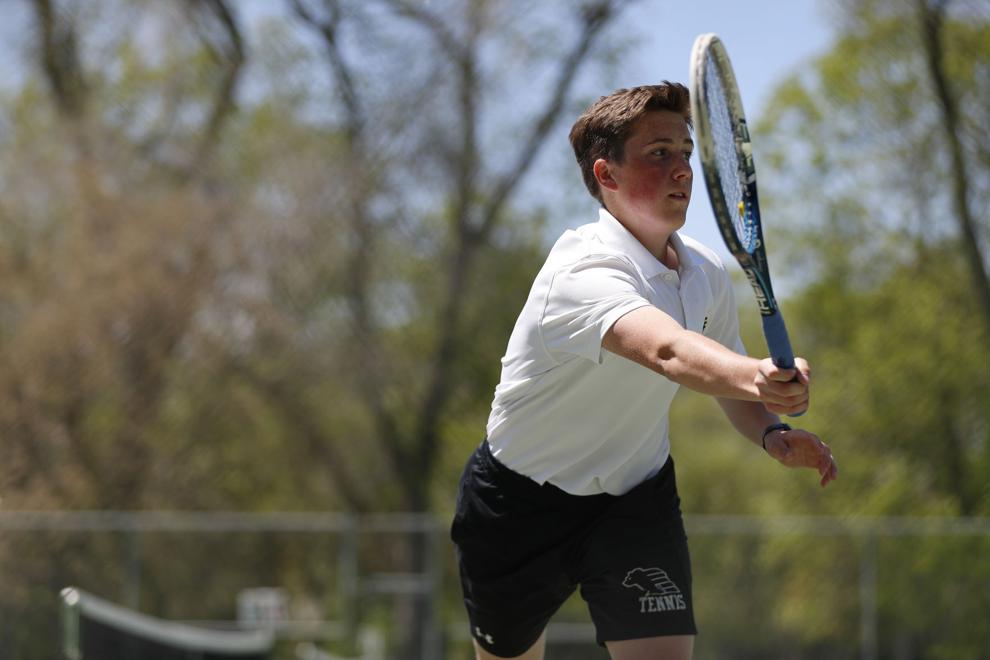 Divisional tennis finals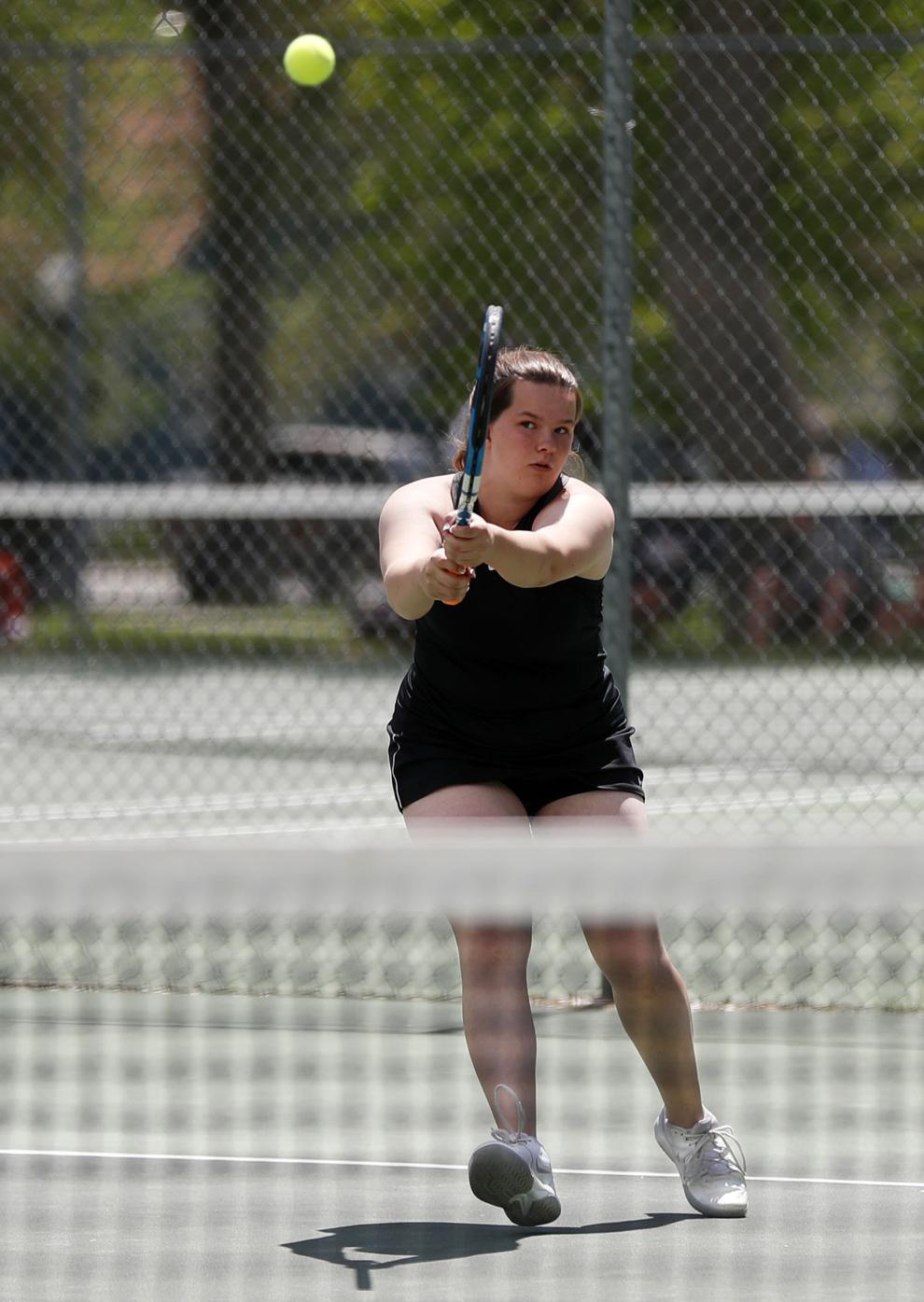 Divisional tennis finals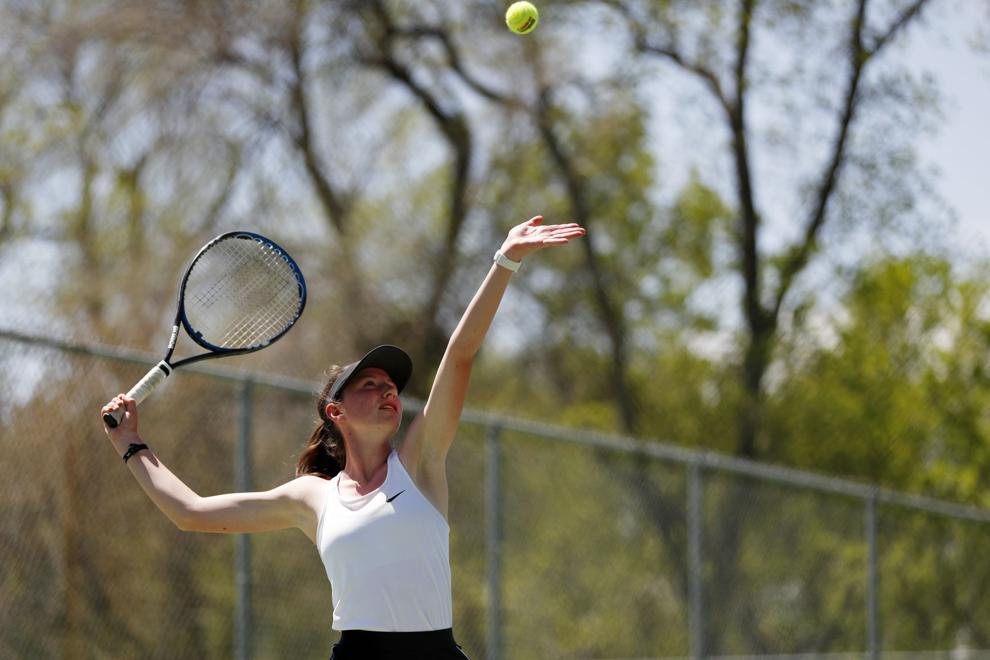 Divisional tennis finals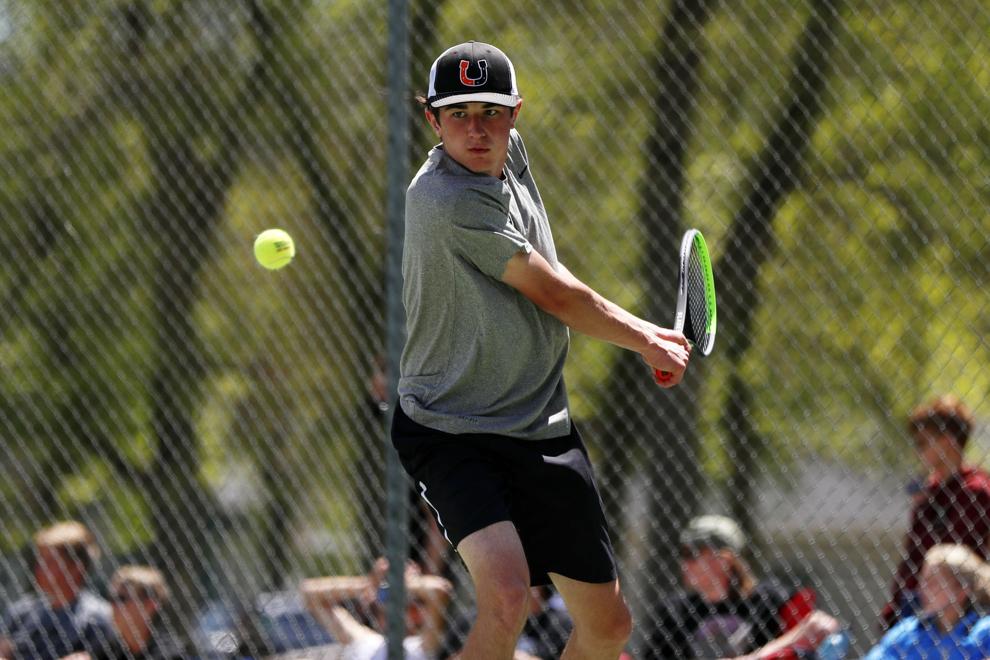 Divisional tennis finals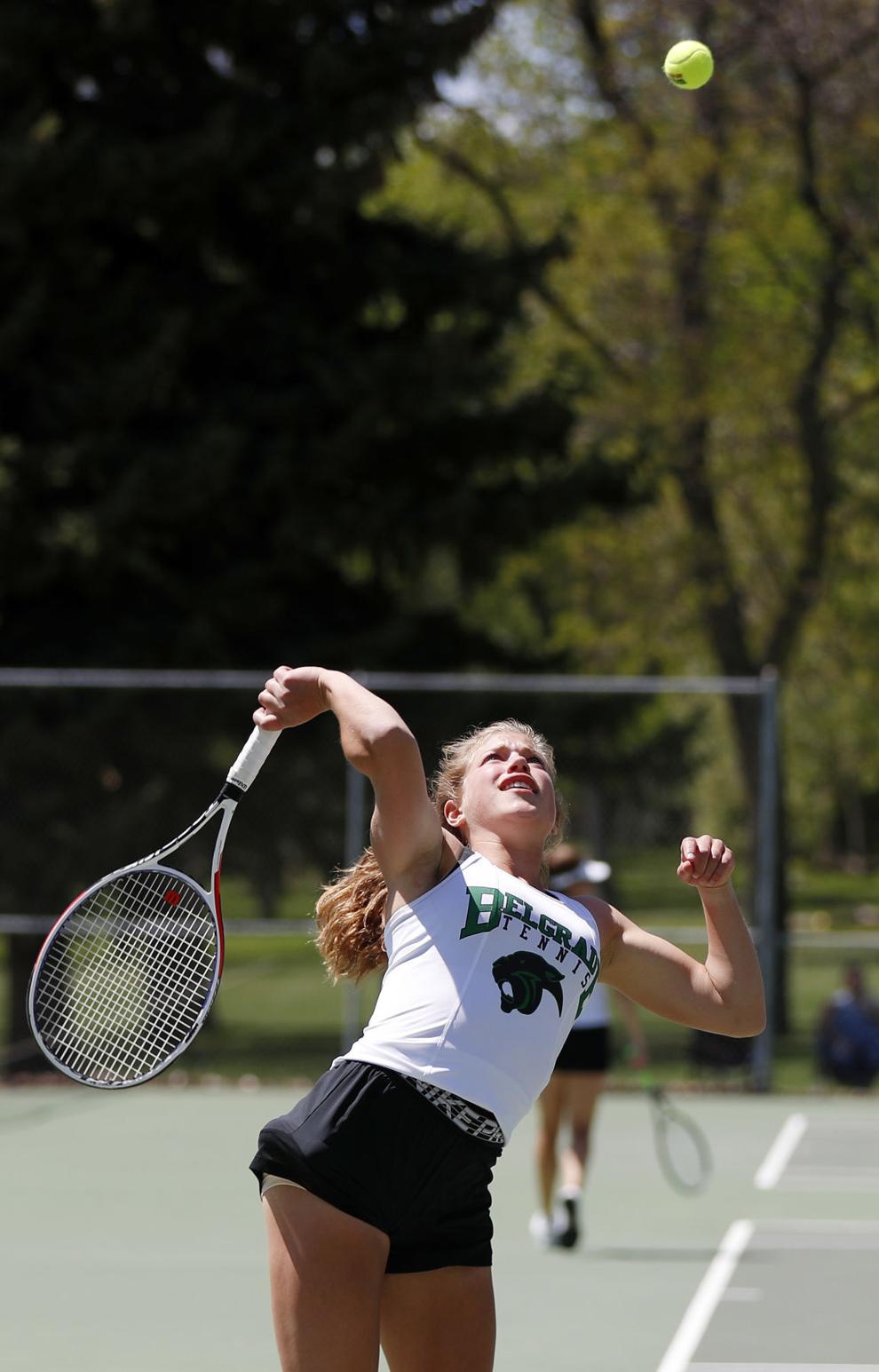 Divisional tennis finals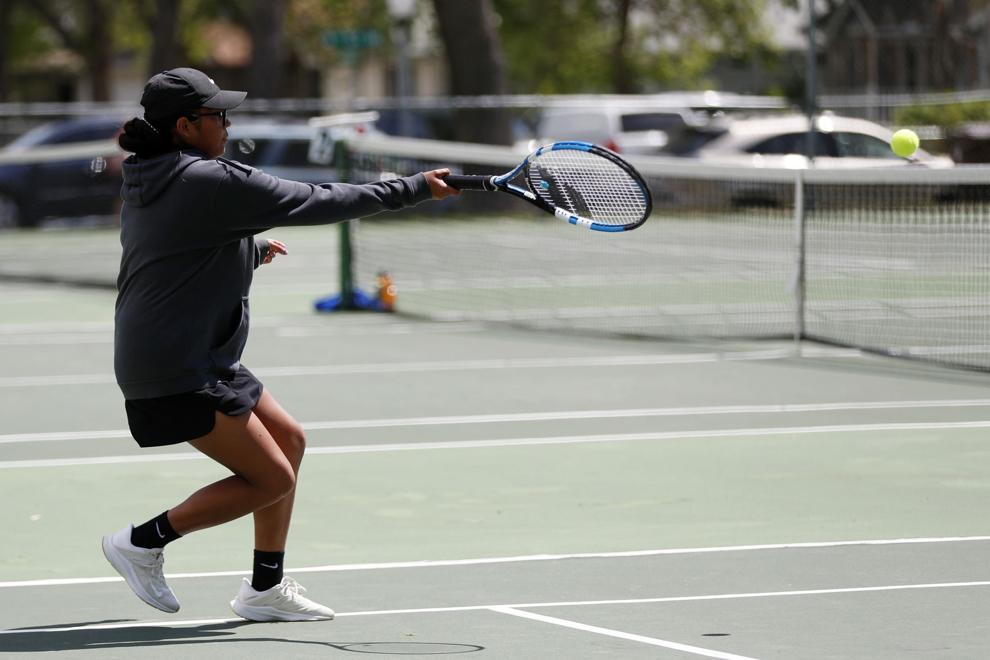 Divisional tennis finals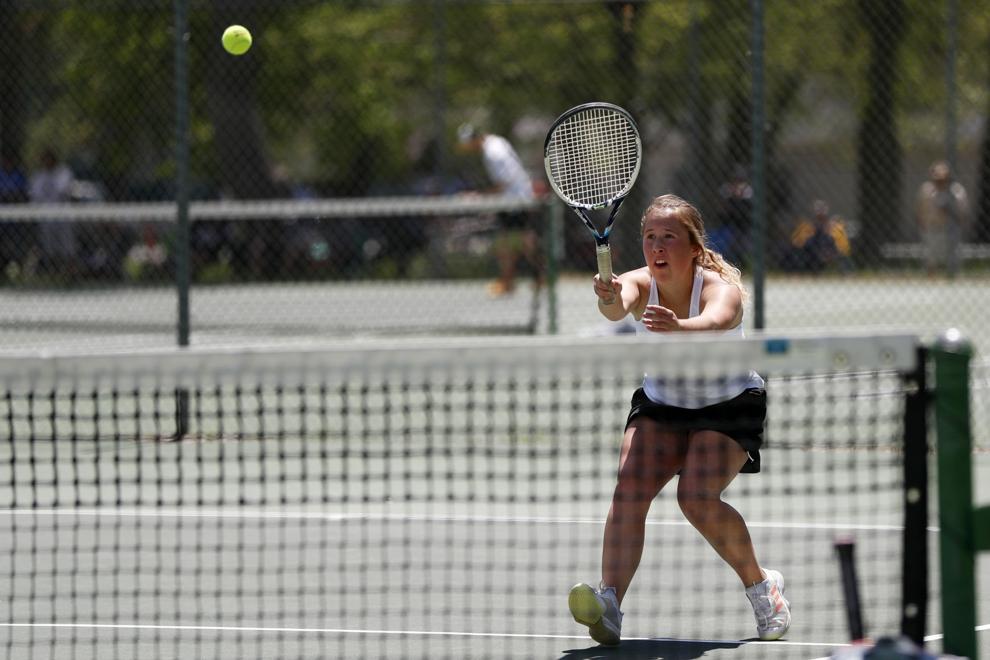 Divisional tennis finals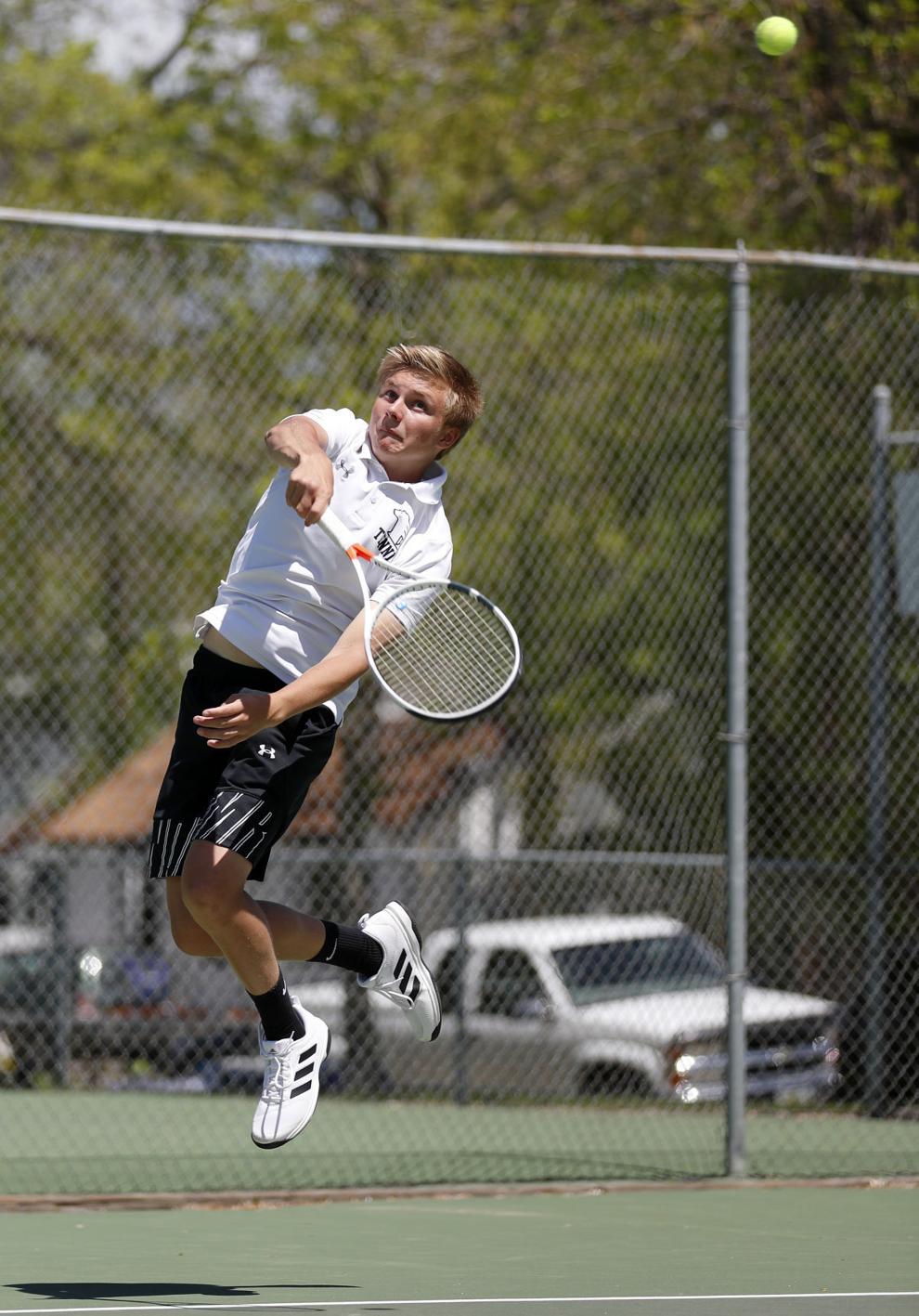 Divisional tennis finals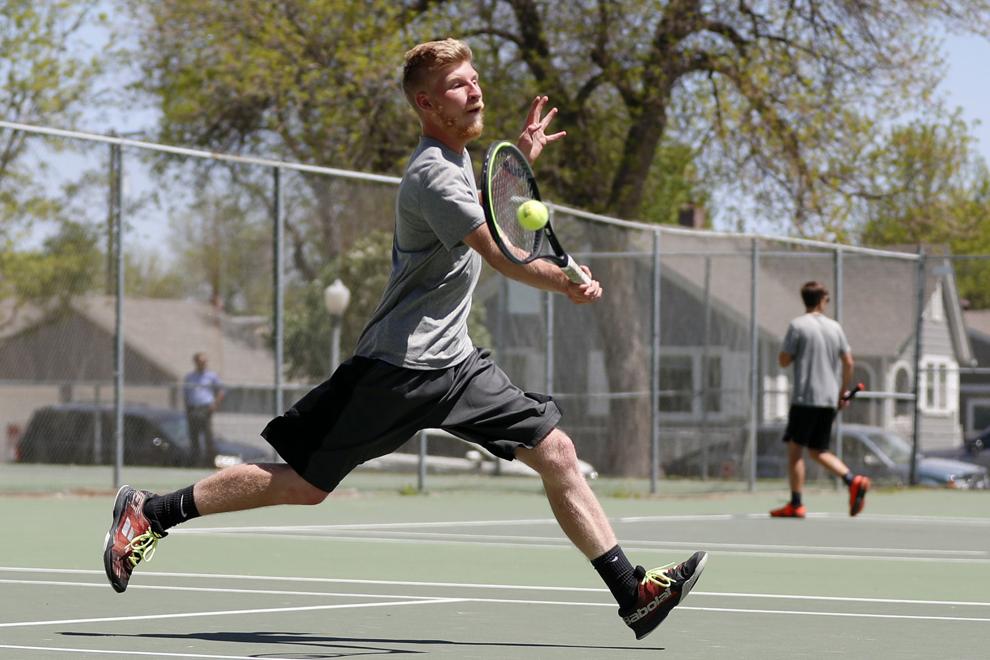 Divisional tennis finals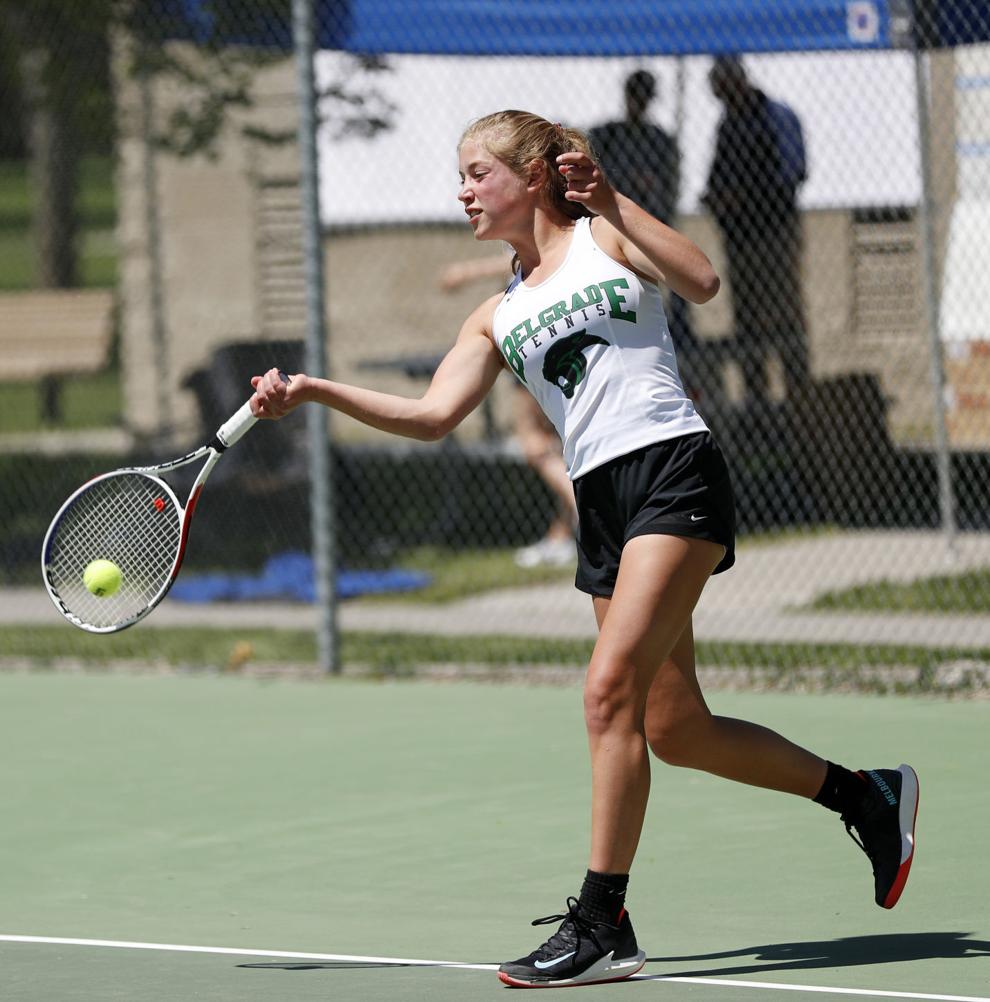 Divisional tennis finals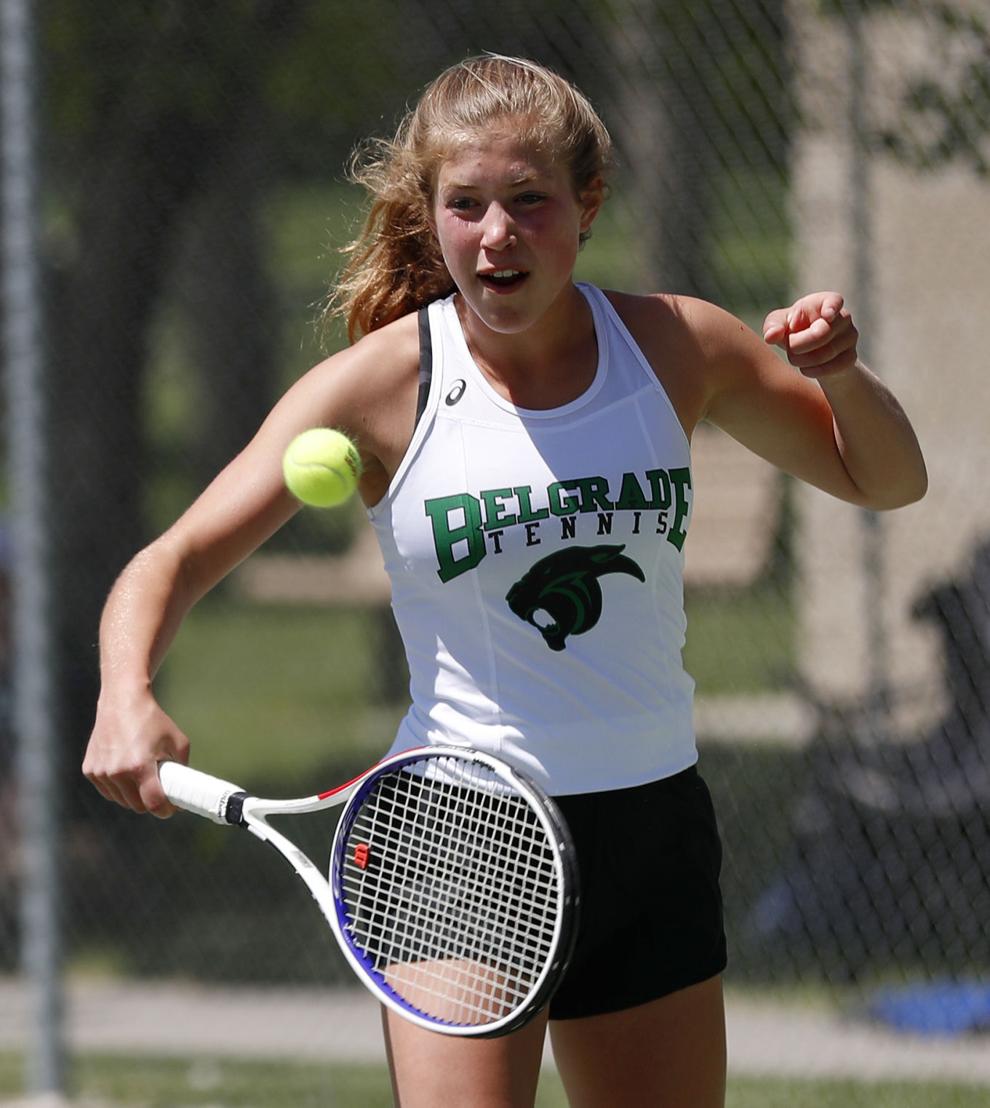 Divisional tennis finals