BILLINGS — First serve for the Class A state tennis tournament is set to go up at 8 a.m. Thursday as the players vie for titles for the first time since 2019 after last year's season was canceled due to COVID-19.
The semifinals are scheduled for 8 a.m. Friday at Pioneer Park, which is also where the championship matches will take place later that day. Some Thursday matches will be played at Rose Park.
Here's a look at the state tournament:
Girls
2019 singles champion: Gracie Smyley, Whitefish.
2021 singles forecast: Smyley was a sophomore in 2019, so she'll be back to defend her title. She's always been a powerful player, but she's added versatility to her game this year, making her even tougher to dethrone.
2019 doubles champions: Aubrey Hanks/Olivia Potthoff, Whitefish.
2021 doubles forecast: Polson's Berkley Ellis and Qia Harlan were sophomores when they took Hanks and Potthoff to three sets in the 2019 final. In fact, Ellis/Harlan had defeated Hanks/Potthoff in the divisional final and won the first set at state before losing the next two.
2019 team champion: Whitefish
2021 team race forecast: Hardin, which finished third place two years ago, brings some of the most depth. But can the Bulldogs get enough quality wins to keep up with Polson, which could rack up plenty of doubles points with Ellis/Harlan and Ara Mercer/Megan Rost, or Whitefish, which could get 16 points alone from Smyley if she repeats? Miles City had a good run at divisionals, so that could serve the Cowgirls well.
Boys
2019 singles champion: Brad Rackich, Dillon.
2021 singles forecast: One tennis coach called the boys singles "a hornet's nest." For neutral observers, that's a good thing. For the players, it means getting through this draw will be a worthy exhibition of solid tennis. Miles City's Dalton Polesky, Whitefish's Jayce Cripe, Billings Central's Matthew Newbury and Hamilton's Andy Purcell were their respective divisional champions. We can't leave out Columbia Falls' Niells Gettz, who took Cripe to a tiebreaker in the Northwest A final. Cripe won that match 6-3, 2-6, 7-6 (4).
2019 doubles champions: Mark Southam/Nathaniel Leonardson, Dillon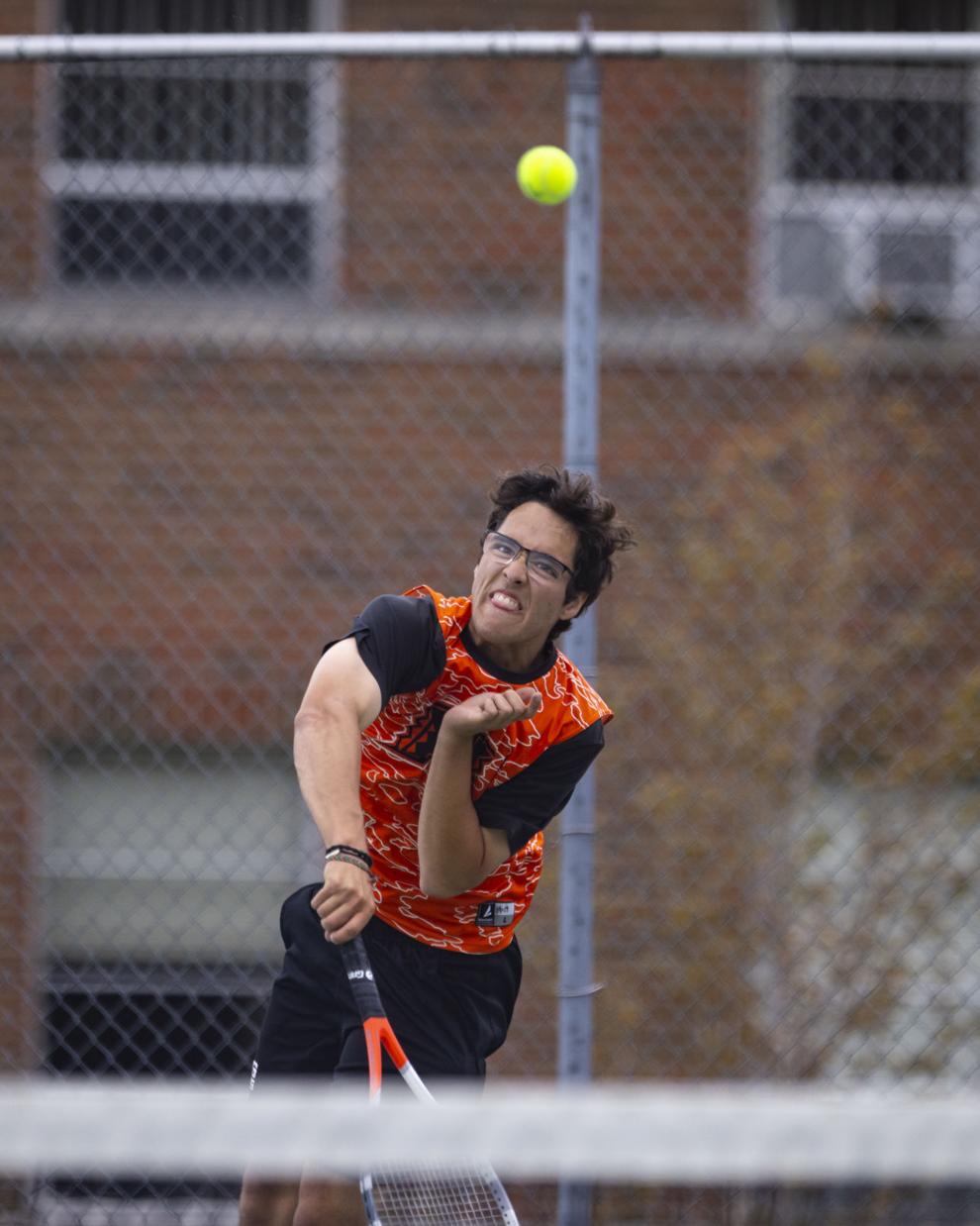 2021 doubles forecast: Hardin's Ben Noteboom, a sophomore in 2019, teamed with his senior brother Ben and they made it to the final that year before falling to Southam/Leonardson in three sets. This year Ben Noteboom has been paired with Kent Swisse, and the Bulldogs' duo has been strong all season. Dillon's John Bramlet and Jett Mosher are a formidable duo, as well, and they had a chance to meet up with Noteboom/Swisse during the Billings Central Mayfair tournament earlier this month. Noteboom/Swisse came out on top 6-3, 6-4 (both sets started at 2-2). Polson's Torrin Ellis/Michael Smith defeated Whitefish's Highland Lee-French/Aaron Dicks in the Northwest A final by the interesting scoreline of 0-6, 7-6 (5), 6-4.
2019 team champion: Dillon
2021 team race forecast: The teams who get the singles champ and/or the doubles champ might end up with the advantage. It's seemingly a balanced field, so if a team can add a few wins to whatever individual title it can grab just might come out on top. It could be a tight, low-scoring team race.