GREAT FALLS — Make that nine-straight State AA girls championships for the Bozeman Hawks. A streak that dates back to 2012 was added to on Friday with the Bozeman's girls racking up 38 total points to earn the hardware.
"They've been doing all the small things really well, coming in with the right mindset, conditioning, eating well and just competing with everything they have," Hawks coach Clayton Harris said of his players. "Streaks come and go. It's really exciting that the girls have won nine in a row in terms of state titles. Every time there is a championship, it's because the kids have done everything to the best of their ability along the way."
At the same time Bozeman was extending a near-decades old streak, the Kalispell Glacier boys were putting an end to a lengthy drought. Not since 2013 had the Wolfpack won a championship, but Friday changed that after they garnered 25 points and the trophy.
"It's really nice," Glacier coach Josh Munro said. "Coming out of COVID and losing last season, this was a big triumph for us. We finished undefeated at duals, got our divisional win and then to win here, it's a nice finish to the season."
Bozeman took home second-place honors on the boys side with 18 points, and Gallatin notched a solid third-place result with 16 points.
Missoula Hellgate and Helena High finished two-three on the girls side separated by one point.
Girls Singles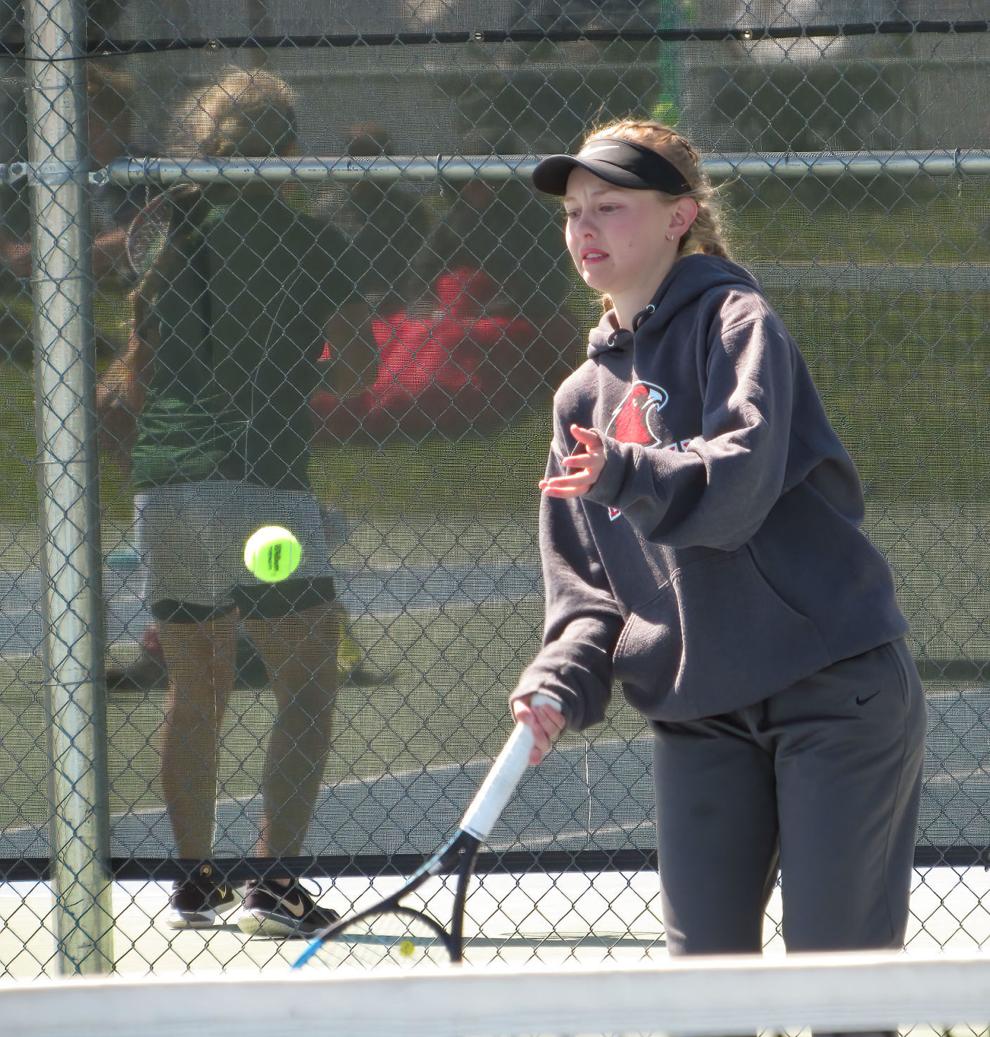 A perfect season came to a perfect end for Bozeman's Meg McCarty. As the tournament deepened, only one result became clear and it is one the sophomore hammered home on championship Friday.
"I worked so hard this season, the whole team has, and just to finish at state with all of my teammates and friends, it means a lot," McCarty said.
McCarty added two more 6-0, 6-0 victories to her ledger to round out her first appearance in a state tournament and close the curtain on a season in which she failed to drop a single game, set or match.
"It's a pretty rare thing to experience," Harris said.
McCarty applied the almost machine-like precision to every shot and cool, claim and collected appearance on the court that has served her well in tournaments across the state and country to her title run over the last two days.
It allowed her to match her sister Maicy's undefeated championship journey in the 2019 girls singles and give the McCarty household two titles in that discipline in the last three years.
"She had an amazing season," Maicy said. "The goal at the beginning of the season was just to take care of business and she did just that. It was really cool to watch her repeat what I did."
Boys Singles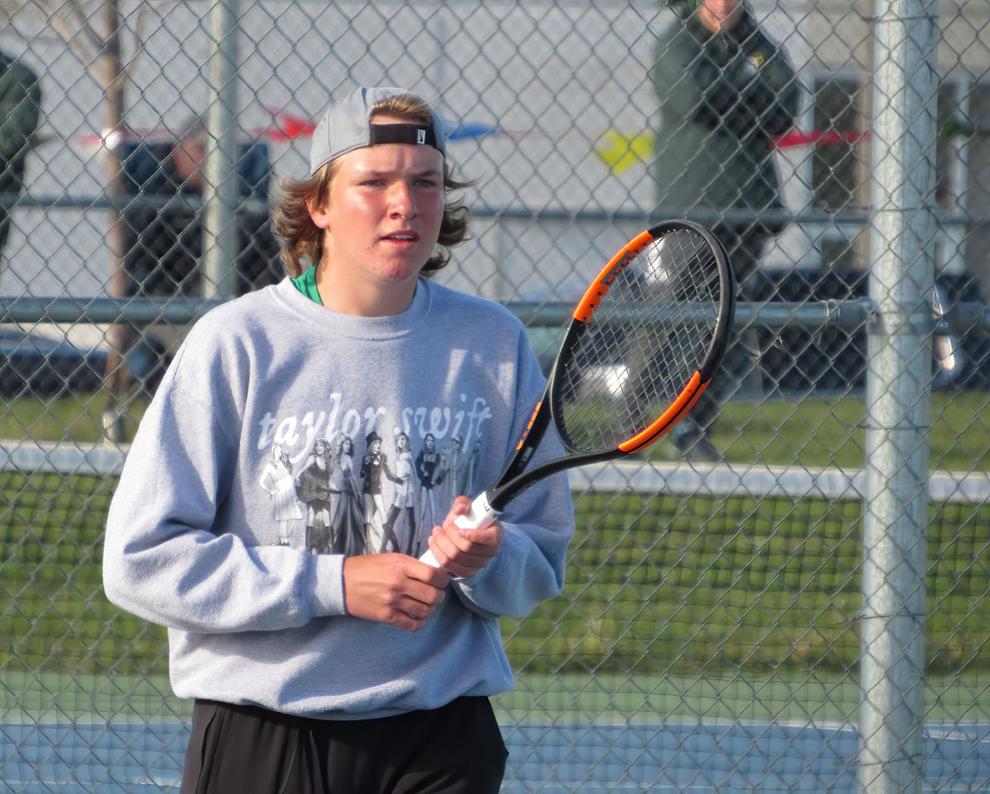 The only reigning singles champion from two years ago, Rory Smith was focused on nothing but adding to his title collection. With his graduation from Glacier High School looming, Smith beat Capital's Ryan Ashley 6-1, 6-4 and breezed past Missoula Big Sky's Jace Tolleson Knee in the finals 6-2, 6-0.
"It was good to have some closure this season, especially since we didn't get to last year. It was good to come back out and [win it again]," Smith said.
Smith played a significant role in helping Glacier land the boys team title, earning 15 total points in his singles bracket.
Friday was no easy sledding in accomplishing that with windy conditions adding another layer to every match. Smith shrugged that off, however, ending his finals match with what was likely his best set of the day.
"It was just knowing that all of us have to deal with the wind, so it's not just affecting me, that helps," Smith said. "Then just try not to get too concerned with what's going on with the wind, just play the way I know how to play."
Girls Doubles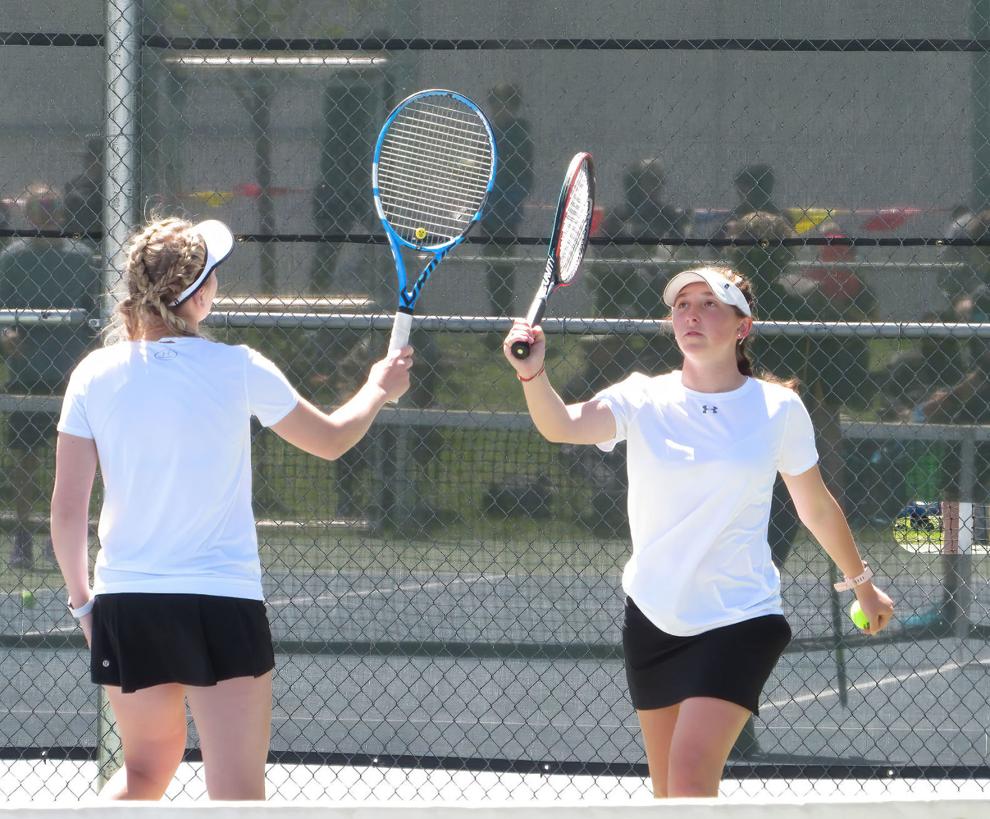 On court No. 1, where her sister won a singles title only hours earlier, Maicy McCarty took home a doubles title for Bozeman with the help of her partner Laine Banziger.
McCarty now has two state titles, one in singles and doubles, and Banziger picked up her first title as a freshman for the Hawks.
"It definitely means a lot that I can win a singles title and a doubles title," McCarty said. "Just validates all the hard work that I've put in this season."
A senior, McCarty began the season with eyes focused on defending her singles crown from two years ago. Switching to doubles, however, elevated Bozeman's chances at another championship, something McCarty was happy to do. Judging by the outcome, it paid off.
"It was definitely a big decision because I wanted to play singles and try for another state title, but doubles is good, too," McCarty said. "I wanted to help the team win and play doubles, which is super fun, I like doubles a lot. We ended up winning."
McCarty and Banziger raced through their semifinal matchup 6-1, 6-1, but needed to battle back after finding themselves down early in the first set of the finals. The Hawks did just that, besting a Helena duo 6-4, 6-2 to make the McCarty sisters 2-for-2 on Friday.
"To have siblings be able to be successful together and have that memory together, I think is a really special thing," Harris said.
Boys Doubles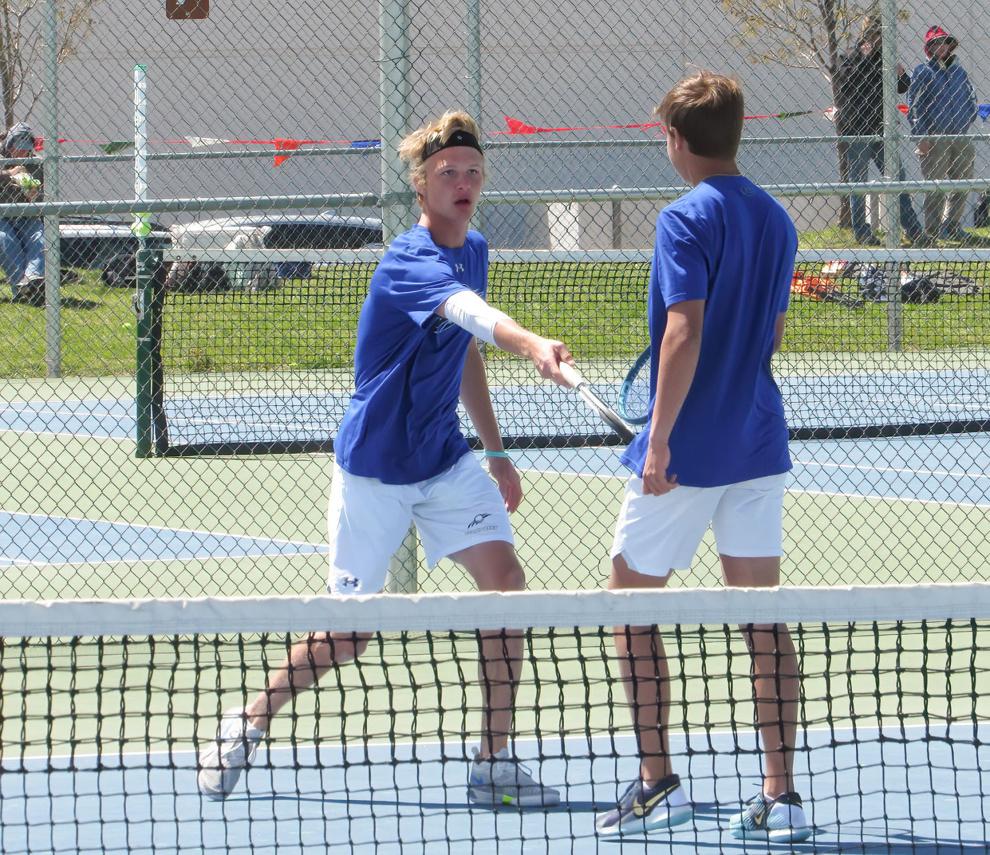 Gallatin High School has been open less than a year, but already the Raptors have some new hardware to display in the form of a boys doubles championship courtesy of Jake Farne and Ayden Schonhoff.
"It means the world, honestly," Farne said. "It's the first win our school has ever had, it's the first hardware we're ever gonna take home and that just added to beating our old friends from Bozeman."
Bozeman's Luke Rayonvich and Josh Angell claimed a first set victory in the finals, but with a pair of 6-4 sets in response, Farne and Schonhoff returned home victorious.
"At the start [of the season], I don't know if we ever expected this to happen," Schonhoff said. "We realized that we're in state, we won divisionals, we have to do this and it ended up being [against] our rivals in the end."